printer friendly version
Challenges line the road to success
September 2016 Editor's Choice, Industrial (Industry)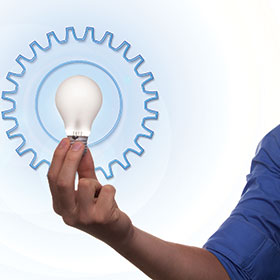 Strikes, political uncertainty, economic uncertainty and a host of other factors have plagued South African businesses for a long time. And while the weaker rand may bode well for local manufacturers when it comes to exporting, the industry has its concerns since the electronics sector in South Africa has all but vanished, meaning they have to import most of the electronics for their components.
Hi-Tech Security Solutions spoke to Rex Pennefather from IDS and Brent Andreka from RDC to discover their opinions on the local manufacturing market and what they see in the future.
If one pays attention to the perception in the general South African market, you could be forgiven for thinking that local manufacturing is an unforgiving and risk-laden proposition – and one that is dying a slow death. Our interviewees don't agree, however. While admitting there are challenges, they have innovated around them to forge businesses that have been operating for decades, building a South African and African customer base in the process – as well as gaining traction further abroad.
Having operated in the South African environment for over 28 years, Pennefather says IDS has largely adapted itself to accommodate and operate within this emerging market environment. "While there are always challenges, our belief is that we have managed to build these into our operations and still believe the huge upside gained by remaining locally present, relevant and adaptable outweighs the challenges faced.
"IDS prides itself on its ability to adapt positively and has, through extended engagements with staff and unions, managed to create a positive working environment that has experienced very limited negative impacts from social or political challenges."
He does add, however, that being one of the few local manufacturers means IDS is continually challenged by the lack of tariff protection offered, with components and smaller imported materials generally being dutiable, while the majority of distributors that import finished offerings to compete with locally manufactured goods enjoy reduced or no tariffs due at a finished level.
"With every challenge, however, comes an opportunity," he adds, "so while import duties impose costs, we enjoy the benefit of exporting the majority of our offerings under SADC certification, ensuring our competitiveness and attractiveness for SADC partners."
Andreka notes that RDC is committed to its local manufacturing operations as he wants to be at the coalface to ensure all the electronic components used in building RDC's solutions are the real deal – as opposed to grey market imports which can ultimately end up costing more than they are worth – and to ensure quality control over the final product.
Additionally, he says that when there are changes or issues on the factory floor, it is invaluable to be on the spot to oversee changes and improvements.
RDC imports most of its electronic components from the USA or Europe. The reason for this is, again, to get the products directly from the source – or their local agent – in order to avoid grey products. The company does import from China as well, but he says this is mainly enclosures and brackets for the final product. No matter what the imports are, Andreka insists on developing personal relationships with suppliers, relationships that have lasted for many years.
When asked about the perception of Chinese goods always being cheaper, Andreka notes that China is changing. Its manufacturing processes have advanced and its workforce is more sophisticated, so the perspective of getting cheap products is fading. You can, of course, still get cheap products, but the quality is more likely to reflect the price nowadays. The 'cheap' manufacturing locations are moving to countries like Vietnam or India.
The skills question
It seems like an age-old question that never has any satisfying answers when one looks at the education system in South Africa, but companies like IDS and RDC have adapted to the situation and make the most of the skills they acquire, and do what they can to hold onto them.
Pennefather says, "IDS is a proudly South African company operating out of Durban. We operate a number of learnership programmes and have through our growth and expansion managed to attract good quality skilled and unskilled labour. Our entire operation is controlled and run in-house with a safe, secure and positive working environment being paramount in securing and maintaining key staff."
All production is done in-house and IDS employs around 200 people. "We believe firmly in investing in our people and, wherever possible, try to provide an environment where talented people can grow, thrive and achieve their ambition locally. Durban is a great place to live, work and bring up families and we are fortunate to have a pool of talented and well educated people to draw our skills from."
Andreka says RDC looks at the big picture when it comes to skills and over about 40 years of doing business has developed a culture of care. Having moved into a new premises two years ago, the company made sure its employees have a comfortable and safe place to work, and offer training and challenges to keep staff on board.
"Apart from creating a pleasant place to work, we also focus on creativity and getting staff involved in new things to keep them engaged," he adds. He is also surprised by the talent available in South Africa. While it may take some work to find them, there are capable people out there who are worth investing in and hanging onto.
Cheap imports a challenge?
One of the constant threats to local manufacturers is the importing of cheaper products from overseas. As noted above, while imports can be cheaper and easily brought into the country, customers need to understand that cheaper is not always better. If you want quality products (in any industry), the products need to be built with quality components and in a well-managed factory. And this costs money whether you make it in South Africa, Europe or China.
Andreka says the environment we live in is always focused on getting the lowest price possible, and this can be challenging. Companies have to always watch manufacturing costs, but you can't cut costs to the point where quality suffers. RDC has a reputation in terms of the quality of its products and service, and this is non-negotiable.
From the perspective of IDS, Pennefather says the company's partners in the South African security industry choose partners based on quality, trust, longevity, support and accessibility rather than only price. "While cost is definitely a consideration, it does not always dictate buyer behaviour. Our products not only protect assets, but save lives and guard families. These are the foundation upon which monitoring and response companies generate their revenue and brand, so ultimately, our belief is that for now, value will prevail over cheaper alternatives.
"IDS currently exports to over 50 countries globally which not only generates much needed foreign exchange for South Africa, but ensures we remain close to global trends and movements. We are constantly challenged to remain globally relevant and ahead of foreign competition."
Both companies have developed a support network both within South Africa and across Africa, and beyond, in an effort to provide the best support and service to their customers. RDC, for example, has a dedicated distributor in Kenya to handle the East African market as well as a direct presence in South Africa.
Andreka also notes that the company's relationship with Elvey is beneficial as the distributor has many branches through which it sells RDC's products, and has a well-trained technical team on board. RDC's training function, which also serves as a selling tool, also ensures that customers and even end users are well acquainted with RDC's product range and able to install and maintain it effectively.
IDS has a distribution network across four continents that actively supports, positions and promotes the company's brand. "A huge amount of effort has gone into developing and maintaining our remote support, product positioning and customer focused distribution network. Through being the manufacturer of the product, we are able to offer direct access to the heart of our operation with our support call centre offering phone, email and Skype support, as well as a unique online help forum that enables installers to work through the most common issues and essentially manage their own requirements," says Pennefather.
IDS offers free training at its nationwide training centres, at a client's premises and now also via e-learning platform at www.idsprotect.com. "All our products have free online training courses with online examinations and certification. On our high-end products like Proxnet Pro, we require that clients undergo a minimum of a two-day intensive training course to ensure full and complete understanding of the system design, architecture and structure."
Looking ahead
We live in a world of change as well as in a high-risk environment and local manufacturers must take note of the world around them to ensure they remain relevant and successful. Both IDS and RDC have a long history of operations in South Africa and are therefore skilled in dealing with the changes as they happen.
Andreka admits there are many changes happening in the industry; we hear talk about the importance of services, the digitisation of business and other things. At the same time, he says many things stay the same. The challenge is to continue business as usual, while still keeping an eye on changes that will impact your business and adapting before they have negative consequences.
Pennefather agrees, noting, "The world as we know it is in constant motion and we are constantly challenging our products, strategies and process to ensure we remain relevant. The consumer is getting more tech savvy, globalisation is prevalent, the Internet is ubiquitous and disintermediation is everywhere. We cannot ignore these factors or the disruptive trends and technologies challenging industries globally.
"That said, the South African security industry is a unique, complex and challenging environment built over years of slow growth and supersession. Disruptive technologies are all around and the real opportunity lies in embracing these technologies and then making them relevant and value adding to your customer and their audience."
New products from IDS
IDS will be launching a wide range of new products this year. The key trend is the development of a smart ecosystem around the alarm in business and residential premises. The company's development focus is on displacing the silos and standalone devices with integrated solutions that offer smart security, access, communication and transmission while remaining cost effective, simple and intuitive.
Some new solutions include the aXess Control Solution which is an add-on module to the X-Series range. The aXess offers integrated access control for up to eight doors, now programmed and reported through your standard alarm install.
On the communications side, IDS recently launched the HYYP GPRS transmission platform designed specifically to enhance and secure the current alarms communications platform via a smartphone. Through a specifically designed network structure, HYYP offers visibility of transmissions through tailored device management, outages notification tools and full remote access viewing of all base station and transmitters via IDS's proprietary Smart Platform. Control rooms are now also able to remotely access approved panels for event pulling, control and device management.
IDS has also recently launched the SMS Duo module that is designed to work with the IDS805 panel. Through simple SMS commands, the end user is able to perform a number of functions remotely, arm and disarm their alarm, bypass zones, check zone statuses and balances.
For more information contact:
IDS, +27 (0)31 705 1373, marketing@idsprotect.com, www.idsprotect.com
RDC, +27 (0)11 452 1471, brent.a@radiodata.co.za, www.radiodata.co.za
Credit(s)
Further reading:
Axis gives a brighter future for children
Issue 1 2020, Axis Communications SA , Editor's Choice
Fully networked camera solution provides visibility and accountability, letting orphanage focus on what's important – its children.
Read more...
---
SFP Security & Fire becomes ISF SFP
Issue 1 2020, ISF SFP , Editor's Choice
SFP Security & Fire was sold to ISF in 2019, becoming ISF SFP and attaining Level-1 BEE status.
Read more...
---
Janu-worry or Twenty-Plenty?
Issue 1 2020 , Editor's Choice
If the available security spend right now is somewhere between limited and non-existent, here are just a few suggestions.
Read more...
---
CCTV surveillance needs are critical in defining types of camera deployment
Issue 1 2020, Leaderware , Editor's Choice
Cameras by themselves do not reduce crime; they need to be implemented as part of a considered strategy of crime prevention and detection.
Read more...
---
Trends 2020
Issue 1 2020, Technews Publishing , Editor's Choice
Hi-Tech Security Solutions asked a few people from diverse companies to join us in a round-table discussion about what they expect to see happening in their environments in the coming year.
Read more...
---
Seven key trends for 2020
Issue 1 2020, Hikvision South Africa , Editor's Choice
Hikvision looks at a few trends that will affect the security industry in 2020 and beyond.
Read more...
---
Hundreds of millions to reskill
Issue 1 2020 , Editor's Choice
By 2022 alone, 75 million jobs will probably be displaced across 20 major economies, while 133 million new ones will spring up in industries that are only just gaining traction.
Read more...
---
Slow and steady wins the access race
Issue 1 2020, ZKTeco, Technews Publishing , Editor's Choice, Commercial (Industry)
The commercial sector is slow in migrating to new access control technologies, with the majority of companies remaining with card and fingerprint solutions.
Read more...
---
Client property access integrity
Issue 1 2020 , Editor's Choice
Blind or unquestioned trust is something that we all seem to willingly and unconditionally give our security service providers and their reaction officers.
Read more...
---
2020 Residential Estate Security Conference in KZN
November 2019, Technews Publishing , Editor's Choice
Meeting the residential security challenges in 2020 and beyond: Hi-Tech Security Solutions will host the Residential Estate Security Conference 2020 in Durban on 12 March 2020.
Read more...
---