printer friendly version
The mind, eye and hand speed and implications for slow motion viewing
September 2016 Editor's Choice, CCTV, Surveillance & Remote Monitoring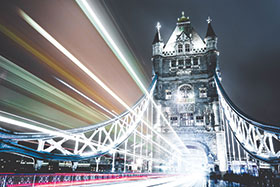 A recent publication on CCTV and reviewing video in slow motion (Caruso, Burns, and Converse, 20161), came to the finding that where people viewed CCTV footage in slow motion, viewers participating in the study would be more prone to convicting offenders. Underlying this, was an assumption that viewing in slow motion meant that viewers would be more liable to attribute deliberate intention to the actions of people. In fact, the study found that participants were three times more likely to find the person guilty.
Implied in this finding, was that in slow motion participants were of the opinion that people were more likely to have had thought through their decisions. However, even where participants saw real time and slow motion, there was also an increase of conviction based on evidence although not to the same degree. The authors of the research also looked at slow motion replays in sport and on the basis of that concluded that slow motion reviews led to increased belief in guilt, leading them to say that use of slow motion should be limited.
Research into slow motion is welcome and can only lead to greater insights in how we view video and criminal behaviour. The comments of the authors does, however, raise interesting issues relating to how the mind, eye, and hand work together in both the committing of crimes, as well as the way in which we view criminal or alleged criminal behaviour.
Sleight of hand
I've been involved in viewing, revising and performing forensic analysis on crime related incidents for a number of years. The idea that we should restrict viewing of slow motion I find very problematical. I've had a number of cases where use of slow motion highlighted hand movements involved in committing crime that would have been impossible to detect using normal viewing speeds. In my experience, the hand can move faster than the eye can perceive, and using the lowest capacity to analyse footage would automatically rule out insights that would never be gained otherwise.
Similarly, if the hand moves faster than the eye can perceive visually, then I would expect the mind to work faster than the hand, partly because the mind determines the paths, speed, and any alternations to issues that the hand can face. The ability for top flight sportsmen and sportswomen to make minute changes in handling balls or other objects coming at speed is phenomenal, and this is not necessarily purely based on visual cues, it is a case of the mind interpreting the likely path and response needed even before a ball arrives at a location, based on a number of criteria that can have an impact.
The question is then, even under tight time constraints, to what degree does time, even under slow motion conditions, really impact on premeditation – physical actions that follow are going to be behind mental thinking and preparation. Further, given our reliance on photographs in the past, how do these relate to this kind of thinking.
Confirmation for effective decisions
A possible issue is also related to the type of incident being viewed. Those that use gross body movements like running may be simpler to view. However, those that include fine motor movements with hands, fingers or even arms and feet may only last a fraction of a second.
Normal perception of these kinds of events may well be outside of normal viewing. This could include the changes in finger movements or positon, hand shape, and quick but slight variations in arm movement. Sometimes even normal slow motion is not slow enough to clearly see these changes. If one thinks of the super slow replays in cricket and some high speed photography, there are things that are revealed that one would not come near perceiving in normal speed.
One of the main benefits of CCTV review functions and the reason that often incidents are detected on review is that one can stop, change speed, and even rewind in live viewing to see how a situation came to occur. Compare this to live incidents where somebody may think something happened, but the speed it occurred makes them think they didn't see things clearly or that they may even have imagined it.
The performance of cricket umpires is a credit to their profession given the judgement demands of some umpiring decisions. It seems to be based on sound visual skills, sound perception, and probably a subtle reading of body language. However, slow motion replays have demonstrated that even the best umpires can make mistakes.
Research and the raising of questions or how CCTV is used, and how and what can be viewed is part of conscientising CCTV users. In this sense, the raising of implications of viewing CCTV based video is an important part of ensuring that people think through their actions. Caruso et al point out that little is known about how different qualities of the video, such as replay speed, affect human judgment. Perhaps what is also not considered by many authors outside of the research environment is that the actual video is typically only a small part of a case against an accused. Investigators work incredibly hard to provide a more solid based set of evidence of which video is typically only a part.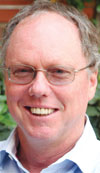 1 Caruso, E.M., Burns, Z.C., & Converse, B.A. Slow motion increases perceived intent. Proceedings of the National Academy of Sciences of the United States of America, 2016.
Dr Craig Donald is a human factors specialist in security and CCTV. He is a director of Leaderware which provides instruments for the selection of CCTV operators, X-ray screeners and other security personnel in major operations around the world. He also runs CCTV Surveillance Skills and Body Language, and Advanced Surveillance Body Language courses for CCTV operators, supervisors and managers internationally, and consults on CCTV management. He can be contacted on +27 (0)11 787 7811 or craig.donald@leaderware.com
Credit(s)
Further reading:
Axis gives a brighter future for children
Issue 1 2020, Axis Communications SA , Editor's Choice
Fully networked camera solution provides visibility and accountability, letting orphanage focus on what's important – its children.
Read more...
---
SFP Security & Fire becomes ISF SFP
Issue 1 2020, ISF SFP , Editor's Choice
SFP Security & Fire was sold to ISF in 2019, becoming ISF SFP and attaining Level-1 BEE status.
Read more...
---
Janu-worry or Twenty-Plenty?
Issue 1 2020 , Editor's Choice
If the available security spend right now is somewhere between limited and non-existent, here are just a few suggestions.
Read more...
---
CCTV surveillance needs are critical in defining types of camera deployment
Issue 1 2020, Leaderware , Editor's Choice
Cameras by themselves do not reduce crime; they need to be implemented as part of a considered strategy of crime prevention and detection.
Read more...
---
Trends 2020
Issue 1 2020, Technews Publishing , Editor's Choice
Hi-Tech Security Solutions asked a few people from diverse companies to join us in a round-table discussion about what they expect to see happening in their environments in the coming year.
Read more...
---
Seven key trends for 2020
Issue 1 2020, Hikvision South Africa , Editor's Choice
Hikvision looks at a few trends that will affect the security industry in 2020 and beyond.
Read more...
---
Hundreds of millions to reskill
Issue 1 2020 , Editor's Choice
By 2022 alone, 75 million jobs will probably be displaced across 20 major economies, while 133 million new ones will spring up in industries that are only just gaining traction.
Read more...
---
Slow and steady wins the access race
Issue 1 2020, ZKTeco, Technews Publishing , Editor's Choice, Commercial (Industry)
The commercial sector is slow in migrating to new access control technologies, with the majority of companies remaining with card and fingerprint solutions.
Read more...
---
Client property access integrity
Issue 1 2020 , Editor's Choice
Blind or unquestioned trust is something that we all seem to willingly and unconditionally give our security service providers and their reaction officers.
Read more...
---
2020 Residential Estate Security Conference in KZN
November 2019, Technews Publishing , Editor's Choice
Meeting the residential security challenges in 2020 and beyond: Hi-Tech Security Solutions will host the Residential Estate Security Conference 2020 in Durban on 12 March 2020.
Read more...
---