printer friendly version
Is technology outpacing operator capability?
June 2016 Editor's Choice, CCTV, Surveillance & Remote Monitoring, Conferences & Events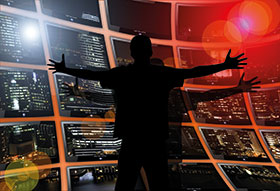 A couple of years ago I was requested to do some CCTV surveillance training for a security guarding service provider to a major technology focused client of theirs. The client had put in an entirely new security system that included CCTV, but had run across a number of teething problems in getting the system up and running.
The problems were not related to the system per se, but more to the incapacity of the provided security manpower to actually operate the systems. Training in operation of the system had been provided a number of times to the contracted security personnel, but the retention levels when having to operate the systems was a major problem, leading to ongoing problems. Skill levels were not increased for operating the system.
With the new system, there was more extensive communication between management and employees, and a need for a higher level of understanding of company protocols and interpersonal skills, as well as of the processes involved in handling a range of issues related to these. The outcome was to replace a number of the contracted personnel, move effective staff from other operations where they were operating at a higher level, and give a more broad based development focus, including surveillance. The bottom line was that the traditional personnel from the service provider were significantly below the newly introduced system and operational requirements for the position.
?The emergence of intelligence driven processes
The iLegal conference in April has continued to identify this trend, with the nature of surveillance being driven by more complex processes. Foremost of these to come through was the need for intelligence to more accurately identify surveillance needs and targets. I have found that there is an increasing concern in the industry that they are not getting the kinds of results that they expect from CCTV surveillance.
A fundamental question then is, are operators looking at the right things at the right time? Targeting is a specific focused activity that is often driven by local knowledge, identification of anomalies and an awareness of crime based activity. It is also driven by a passion to succeed and catch people.
Simply scanning across a number of screens at random is not going to produce much effect. This focus on intelligence is a way of allowing a much more intensive surveillance focus on the people and areas that matter. Along with this focus on intelligence at the conference was an acknowledgement that the technology was going to change the way the control room was designed, organised and ultimately staffed. So we have a combination of operators who need to use cutting edge technology, interrogate databases and pick up date trends and anomalies, and become much more organised in the way they approach surveillance.
Enter the super-operator
Recruitment is going to become an increasingly important part of success in managing how people can deal with these new operations. Not all CCTV sites are going to be highly sophisticated, but we can expect the high end sites to become increasing demanding – calling on what may even be termed as 'super operators' in the context of what we have now. The need for abstract thinking, systems understanding, visual analysis skills are all going to increase.
Along with this is the fact that communication and conflict management are also going to be needed more as control rooms become customer orientated service centres – and sometimes these skills are not always available with IT orientated people. Training in these systems is also going to be at a higher level and people are going to have to understand the basis behind the technology they are using.
I find, for example, in the full body X-ray training that I do, that an understanding of X-rays is a fundamental requirement for X-ray viewers or screeners to appreciate how they go about looking for X-ray targets. Similarly, operators are going to have to understand things like how the different parts of systems relate to one another, the technology that drives cameras and strategies of how best to use what resources to deal with different situations.
Client-oriented control centres
We can therefore anticipate that upper end control rooms incorporating CCTV technology are going to be very different from now on. Already I see service providers having to reorient themselves to client expectations of these new control room environments and having a serious look at the kinds of people they are providing.
Ironically, much of the training standards and areas covered in the security industry are firmly rooted in the ideas of physical security and will be looking at the lowest common denominator. The people who are designing new security systems and cutting edge technology have had little or no exposure to traditional guarding and probably don't care – they are paying less time to the human interface than how far they can push technology development.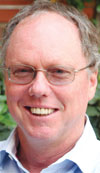 Technology progress and client expectations are not going to wait around. It's a challenging time for operators who are going to be enabling these new control room environments. I'm also eagerly looking forward to seeing who are going to be the flagship sites which are going to show us the future.
Dr Craig Donald is a human factors specialist in security and CCTV. He is a director of Leaderware which provides instruments for the selection of CCTV operators, X-ray screeners and other security personnel in major operations around the world. He also runs CCTV Surveillance Skills and Body Language, and Advanced Surveillance Body Language courses for CCTV operators, supervisors and managers internationally, and consults on CCTV management. He can be contacted on +27 (0)11 787 7811 or craig.donald@leaderware.com
Credit(s)
Further reading:
Off-grid power solution for residential estate
Editor's Choice Security Services & Risk Management Residential Estate (Industry) Products
Coral Beach Estate, an upmarket residential estate based in East London, has been struggling with load shedding and power outages due to South Africa's energy crisis, as well as the vandalism of its power infrastructure.
Read more...
---
Eleven steps to an effective ransomware response checklist
Editor's Choice Cyber Security
Anyone is a viable target for ransomware attacks and should have a plan in place to deal with a worst-case scenario. Fortinet offers this ransomware attack response checklist to effectively deal with an active ransomware attack.
Read more...
---
Providing an interactive branding platform
Securex South Africa News Conferences & Events
Now in its 30th year of providing security technology and services providers with a platform for increasing their brand exposure, Securex South Africa will be held at the Gallagher Convention Centre in Midrand, from the 6th to 8th June 2023.
Read more...
---
Keeping students, staff and communities safe
Vumacam News CCTV, Surveillance & Remote Monitoring Security Services & Risk Management
South African schools are facing increasing security challenges, making effective surveillance systems more important than ever. To address this issue, Vumacam is offering advanced security solutions with security partners, aimed at keeping students, staff, and the community safe.
Read more...
---
Arcules and IMMIX announce integration
News CCTV, Surveillance & Remote Monitoring Products
Arcules has announced that its integration with Immix Central Station and Guard Force is available. The integration provides Central Station and Guard Force users a way to manage, verify, and respond to security events, while using Arcules-managed video feeds.
Read more...
---
Top seven trends for the security industry
Hikvision South Africa Editor's Choice
Expect security systems to become even more deeply integrated and comprehensive, expanding with capabilities that are now shouldering tasks that are more intelligent, to improve efficiency in security as well as other operational functions.
Read more...
---
AI's take on physical security trends
Technews Publishing Editor's Choice
In Issue 1 every year, Hi-Tech Security Solutions looks at expected trends in the security industry, incorporating views from different sources. This year is no different, except we have a new contributor, ChatGPT from OpenAI.
Read more...
---
Developing an effective CCTV control room culture
Leaderware Editor's Choice CCTV, Surveillance & Remote Monitoring Training & Education
Organisational culture in organisations can be seen as the set of values, practices, focus, standards and behaviours, and ways of interacting with others that are accepted and subscribed to by the people who work there.
Read more...
---
Women in Security
Technews Publishing Editor's Choice News
Hi-Tech Security Solutions together with ASIS International's South Africa Chapter, will be focusing on women working within the South African physical security services and information technology sectors during 2023.
Read more...
---
Eagle Eye Networks releases 2023 Video Surveillance Trends Report
Eagle Eye Networks News CCTV, Surveillance & Remote Monitoring
Eagle Eye Networks has released the 2023 Trends in Video Surveillance ebook, identifying five trends that will have the largest impact on businesses around the globe in 2023.
Read more...
---