printer friendly version
Balancing CCTV surveillance and physical security or policing
May 2016 Editor's Choice, CCTV, Surveillance & Remote Monitoring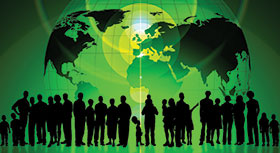 The relationship between surveillance and security operational forces on the ground is one that is usually subject to some kind of tension. Issues of power, reporting lines, differences in priority, and authority and procedures all complicate the relationship. This is particularly the case where surveillance personnel see things that have to be responded to urgently and are very 'enthusiastic' in trying to get people to respond to observed conditions. Even within the same police authority, the relationship between surveillance and operational responses can have its own conflicts.
Where you introduce surveillance as another agency or even private security, the tension levels go up significantly – "who are you to tell me what to do" is a common issue the world over. If we look at contract security environments, surveillance and physical operations are often from different companies and this is often a deliberate strategy by management to introduce checks and balances in accountability. However, in many cases like this, the view of physical security is that surveillance is seen to be 'policing' or checking the conduct of security officers and it has the potential to disrupt relationships.
The surveillance role is one of auditing and monitoring by nature. However, this does not have to be an adversarial role. The combined working together of the two functions can result in a team-based approach that can bring the benefits of synergy and make the overall impact for protection much stronger. Surveillance and physical security personnel see the world from different viewpoints and in doing so can complement each other extremely well. Where there is effective communication between the parties, monitoring of issues and an effective response is much more likely. In an Australian study on CCTV operations in town centres, the information conveyed by police led to a substantial amount of CCTV 'detections'.
The key factor in success of surveillance and physical operations working together is the dynamic that is created by the management of each of these branches. That sets the working culture for the rest of the branch. Further, when there is an issue, it needs to be quickly addressed and strong commitment shown by management.
There is a tendency for the different parties to blame each other when there is a service delivery failure rather than taking on responsibility and trying to work out how to avoid such issues in future. It also needs to be recognised that there is no substitute for a physical response. No matter how good the surveillance work, if you don't have an effective security response it has little impact.
Providing clear, concise and direct information to response units on the ground is essential. Ideally, response personnel should know as much as possible when they arrive on the scene and this communication can come from the control room. For surveillance, they also have an important role in backing up response units. This includes maintaining surveillance to see potential threats and issues like the potential for danger in the scene being responded to, anticipating and looking for issues in the broader area around the incident point, and importantly, protecting the reputation of the response officials.
Riots are a prime example of this where the broader picture given by cameras can assist in safeguarding personnel by seeing movements that represent a danger to those on the ground. Response officers are doing a difficult job and there is potential for them to be accused of issues by the people they are apprehending or dealing with. Surveillance is a key factor that can negate any such accusation and provide evidence of appropriate conduct.
Surveillance monitoring and recommendations for deployment can also play a major deterrent role in stopping potential incidents. By moving security into areas that are under threat, the presence of a response can deter criminals and stifle crime before it happens. Priorities for such deployment can be made because of the 'bigger picture' obtained in the control room where a range of areas can be quickly checked out and evaluated. By moving physical operational staff around to key areas, you can give an impression of a much larger security presence because they arrive quickly and in force at the affected areas.
At the same time, physical security has an important role in providing early warning and intelligence information to act on. By hearing what is happening on the ground, seeing the expressions and interactions of people, and being close to the action, security officers or police response units can request surveillance to check out issues they themselves can't see, and to warn of developing situations that can call for appropriate camera placements. Tracking people in a large area is often done more easily with cameras than physically trying to follow people through large crowds.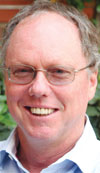 The working relationship of surveillance and operational response units or guards on the ground is a key factor in success. At the same time, there is a danger of surveillance becoming too reliant on physical security for detection. As indicated, in the case of the Australian study, police were responsible for a large proportion of incidents followed up and confirmed by operators. Ideally, operators should have a strong independently confirmed detection rate to show they are also picking up issues well. Communication of detection should be a two way process. Otherwise surveillance operators run the risk of being perceived that they are just there in a support role.
Dr Craig Donald is a human factors specialist in security and CCTV. He is a director of Leaderware which provides instruments for the selection of CCTV operators, X-ray screeners and other security personnel in major operations around the world. He also runs CCTV Surveillance Skills and Body Language, and Advanced Surveillance Body Language courses for CCTV operators, supervisors and managers internationally, and consults on CCTV management. He can be contacted on +27 (0)11 787 7811 or [email protected]
Credit(s)
Further reading:
Brighter, greener, and smarter
Dahua Technology South Africa Products CCTV, Surveillance & Remote Monitoring
Dahua Technology released its new Dahua CH II Series Indoor Fine Pixel Pitch LED display, providing visual clarity and promoting energy efficiency and sustainability.
Read more...
---
Helping retailers optimise monitoring and security
Guardian Eye Retail (Industry) CCTV, Surveillance & Remote Monitoring
From a smart retail perspective, it is crucial to understand that monitoring stock and other assets through camera surveillance and a variety of Internet of Things (IoT) sensors stretches further than the stores themselves.
Read more...
---
What South Africans need to know about smart devices
Technews Publishing Editor's Choice
We live in a world surrounded by smart devices, from our pockets to our driveways and living rooms.
Read more...
---
From overwhelm to oversight
Editor's Choice Cyber Security Products
Security automation is vital in today's world, and Microsoft Sentinel is a widely adopted, but complex answer. ContraForce is an easy-to-use add-on that automatically processes, verifies and warns of threats round-the-clock.
Read more...
---
SMART Surveillance Conference 2023
Technews Publishing Editor's Choice CCTV, Surveillance & Remote Monitoring Conferences & Events
Some people think the future is all about cloud technologies, but the SMART Surveillance conference demonstrated that AI is making edge surveillance much more attractive, over distributed sites, than ever before.
Read more...
---
Has your business planned for the worst?
Editor's Choice Cyber Security Security Services & Risk Management
Incident response is a specialised part of security, like a hospital's intensive care unit: IR kicks in when the organisation detects a breach of its systems to stop criminals from doing more damage.
Read more...
---
Making a difference with human intelligence gathering
Kleyn Change Management Editor's Choice
Eva Nolle believes that woman should stand their ground as they often bring an entirely different skill set to the table, which enhances the overall service delivered.
Read more...
---
Milestone celebrates women in security
Milestone Systems Technews Publishing Editor's Choice News Conferences & Events
The Milestone Systems' African team wanted to express their appreciation for the incredible contributions of the women in the security industry and held a breakfast in honour of the hard-working women in the industry on 8 August.
Read more...
---
Supporting CCTV intelligence with small and big data
Leaderware Editor's Choice CCTV, Surveillance & Remote Monitoring
The increasing development of AI and its role in enhancing investigation-led surveillance, and the increasing capacity of control rooms and local analysts to deliver data in return, can increase the synergy between intelligence and surveillance.
Read more...
---
Overcoming resistance to changing your current operating model
Editor's Choice Integrated Solutions
Business survival goes beyond cutting costs and driving efficiency, it's about using data and technology as strategic assets to develop speed, agility and resilience, keep up with customer demands, beat the competition and grow the business.
Read more...
---