printer friendly version
Effective rostering improves ­security, reduces costs
April 2016 Asset Management, EAS, RFID, Security Services & Risk Management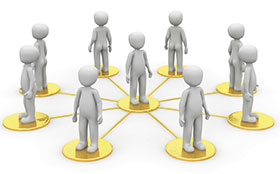 The degree of success of a guarding company is largely determined by the degree of efficiency with which the company's guard force is applied to the requirements of the company's clients. The process of ensuring the efficiency may be called workforce management.
EasyRoster is a very important tool which can be used to provide the information which is required by workforce managers to achieve their efficiency objectives.
It is almost impossible to achieve 100 percent efficiency because of ever-changing client requirements and guard complements, as well as varying degrees of unpredictability with regard to personnel behaviour. However, the closer a company can get to achieving the 100 percent efficiency target, the happier its clients will be and the lower the wage bill will be.
In order to achieve maximum efficiency with regard to guard force utilisation, it is necessary to consider the following points:
• Contract management.
• Legislation with regard to wage determination.
• Number of guards needed to meet client requirements,
• Complement of excess or spare guards.
• Tendering.
• The rostering cycle.
• Operational control.
• Payroll.
Contract management
It is essential that client contracts are initiated and maintained with the utmost care and accuracy. The current state of contracts determines the number of guards that are required at the current point in time. If contracts are not maintained, then either rosters or invoices, or both, could be incorrect. This could be that either too many or too few guards are posted to sites, or in extreme cases, that guards are posted to sites where contracts have lapsed.
It is equally important to ensure that all applicable staff members are notified of any contract changes.
Wage legislation
Wages are by far the biggest cost driver in the guarding industry and should therefore be given the most attention when it comes to controls. The current legislation should be used to determine the most efficient shift pattern that should be used to roster and post guards. The most efficient shift pattern is the one according to which no overtime as well as no non-productive time is accumulated.
Number of guards required
It is important to determine the correct number of guards (by grade and skill level) needed to meet the requirements of all client sites. The reasons for this are twofold.
Firstly, if there are too few guards then it would mean that some of the existing guards would have to work overtime in order to meet client requirements. This obviously has a negative effect on wage costs.
Secondly, if there are too many guards then the company carries unnecessary costs with regard to basic wages, uniforms, provident funds, etc.
Naturally, the shift pattern used to roster guards determines the number of guards that are needed to cover all sites.
Complement of excess or spare guards
It is desirable to have a complement of excess or spare guards (usually by area, depending on the level of operational control). These excess guards should also be rostered according to the most efficient shift pattern. The reasons for the excess complement are threefold.
a. Firstly, to be used as relievers when guards go on leave.
b. Secondly, to take the places of guards that are AWOL or sick during a specific shift.
c. Thirdly, to be used to cover ad hoc or temporary requirements that occur from time to time.
It is important that the company decides on an acceptable percentage of guards that should fulfil this role. It is also important that these rostered excess guards be posted when there is a shortage of any nature, because that is what they are rostered to do. It is silly, and expensive, to post guards that are on their off shifts to fill shortages when there are rostered excess guards available for this purpose.
Tendering
When preparing a tender or quotation for a specific client, it is obviously necessary to consider the following:
a. What exactly the client requires in terms of numbers of posts, grade requirements and shift patterns to be used?
b. What the actual cost to company would be to meet these requirements as efficiently as possible?
c. What the required wage-to-revenue percentage should be on the site?
The rostering cycle
Historically, rostering has been carried out as a manual process without taking all the components of efficiency into account. Total efficiency with regard to guard force utilisation would mean that the correct numbers of guards, of the correct grades, are rostered and posted for the correct number of hours to the correct sites. Furthermore, there should be no overtime, no non-productive time, and each site should deliver the required percentage of profit.
Rostering should really be carried out in a cycle with each iteration of the cycle being used to increase the efficiency of the roster. This means that after the first iteration of the roster, checks should be done to determine whether there are any inefficiencies on the roster in terms of:
a. Under- or over-postings.
b. Under- or over-gradings.
c. Overtime.
d. Non-productive time.
e. Required profitability.
Once this is done, the above checks should be done again. And so the iterations should continue until the most efficient rosters have been created. Once this has been achieved, the master schedule should be saved and used again the next time rostering takes place so that the next rosters are already efficient, and only typically need to be checked and fixed in one iteration of the process.
Operational control
All the above-mentioned steps which should be followed to plan for maximum efficiency in the utilisation of a guard force would be worthless if a company did not have effective operational control. Rostering or planning is only one step in the operational process. Once an efficient roster has been compiled, it is imperative that operational managers at all levels ensure that the roster is followed by guards as much as is possible. This includes ensuring that sites are neither over-posted nor under-posted. Otherwise, the effect of all the efficiency planning would be negligible.
Making use of biometric devices, either mobile in supervisory vehicles, or static at sites, makes the registration of attendance far more accurate than relying on manual reporting procedures. Other than that, this technology enables real-time reporting which obviously enables operational management to rectify any attendance issues immediately.
Payroll
Ideally, the payroll should be generated from the attendance details that have been captured and checked for accuracy by operational managers who have also ensured that there are no over- or under-postings at sites. In this way, 'ghost guards' would be eliminated and the correctness and minimisation of the payroll can be ensured.
As can be determined from the discussion above, there are quite a number of issues that should be taken into account when managing a workforce in a guarding company.
Some guarding companies seem to be of the opinion that a simple time-and-attendance system would solve their wage problem. This is definitely not the case. The main contributors to a minimised wage bill are efficient planning and operational control (which obviously includes time and attendance).
EasyRoster is used by a large number of guarding companies throughout Africa and the Middle East to ensure that guarding operations are planned and controlled efficiently. EasyRoster Deployment Manager (ERDM) may be used as the interface between biometric devices and EasyRoster.
For more information contact EasyRoster, +27 (0)12 809 4270, [email protected], www.easyroster.net
Further reading:
Protecting yourself from DDoS attacks
Cyber Security Security Services & Risk Management
A DDoS attack, when an attacker floods a server or network with Internet traffic to prevent users from accessing connected online services, can be costly in both earnings and reputation.
Read more...
---
Keeping devices in check
Cyber Security Asset Management, EAS, RFID IT infrastructure
Kaspersky patents new technology for analysing relationships between electronic devices to counter cyberattacks launched through connected IoT devices.
Read more...
---
Crossing the chasm
Editor's Choice News Security Services & Risk Management Training & Education
Industry reports suggest that in the next ten years, millions of jobs could go unfilled because there simply are not enough people to fill them.
Read more...
---
Records in place now, not later
Editor's Choice Security Services & Risk Management
It is important, after an incident, to have records in place as soon as possible. Too often the matter is left for the day when the company is going to court, or a disciplinary hearing is scheduled.
Read more...
---
Considering cloud downtime insurance?
Arcserve Southern Africa Cyber Security IT infrastructure Security Services & Risk Management
Byron Horn-Botha, business unit head, Arcserve Southern Africa, reveals three vital steps that you must consider to ensure business continuity before you buy insurance.
Read more...
---
The $600 000 question
Cyber Security Security Services & Risk Management Financial (Industry)
Usman Choudhary, chief product officer of VIPRE Security Group, advises companies to do the basics to protect themselves before looking for cyber insurance.
Read more...
---
Axora launches Metals and Mining Innovation Forecast 2022/23
IT infrastructure Security Services & Risk Management
Miners making super-slow progress towards digital transformation despite universally designating it 'critical to survival', with cybersecurity one of the concerns hindering progress.
Read more...
---
The next generation of Point of Sale
Commercial (Industry) Security Services & Risk Management Products
New digital point-of-sale (POS) platforms are gaining traction, which means payment providers and investors should take note.
Read more...
---
Lithium iron phosphate may keep us connected
IT infrastructure Security Services & Risk Management
Lithium iron phosphate batteries are the solution to securing mobile reception during load shedding according to Lance Dickerson and Felix von Bormann from Revov.
Read more...
---
A new dawn in sustainable storage optimisation
Technews Publishing Asset Management, EAS, RFID Security Services & Risk Management Products
Industry is experiencing a move from VRLA (valve regulated lead–acid) batteries, which have been used in data centres for decades, to lithium-ion battery technology.
Read more...
---