printer friendly version
Integration not simple, but beneficial
April 2016 Editor's Choice, Integrated Solutions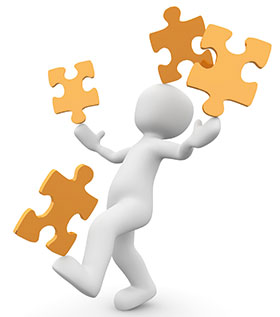 Commercial environments are no longer looking for individual security solutions. Today they want a package that offers all the aspects of security they need. Part of the reason for this move is cost based – it's supposedly cheaper and more convenient to get it all from one supplier. Another reason is the need for integrated solutions that talk to each other for easier management and improved security.
Well, that's what we're being told, but it seems that for every company looking at integration and expanding the scope of their security kit beyond simply raising an alarm or getting blurry images after the fact, there is another who follows the Twitter hashtag and simply #carryon as always.
In reality, however, there are benefits to integration and making better use of the data your security installations collect and many organisations are on track to exploit the new possibilities.
"We have found a definite upward trend towards the desire for integrated solutions. The end-users are becoming more educated with regards to integration and the benefits thereof," says Gus Brecher, MD of Cathexis Africa.

Gus Brecher, Cathexis Africa.
"When one demonstrates how you can increase efficiency and effectiveness of a security solution control room environment by integration, it is easy to convince people of the benefits.
"The term integration includes the integration of old systems (where possible) and new systems. For example, we are busy with the University of the Western Cape project which includes integration with existing fire panels, alarm panels, DVRs and access control. All of these third-party devices being several years old."
Bosch Security System's Charles Coetzee also sees a move to integration, but notes it largely depends on the size and nature of the project and the legislative need. "For example, a company may purchase a stand-alone fire system instead of an integrated fire/voice evacuation system if the project is typically a warehouse environment rather than a hotel complex. Standalone systems are also more prevalent in projects requiring safety and security upgrades rather than a completely new installation. For the most part, new construction projects often require fully integrated safety and security systems."

Charles Coetzee, Bosch Security Systems.
Coetzee also notes that due to rapidly changing technology and products, it can sometimes be difficult and expensive to integrate legacy multi-brand systems. "The market has come to understand this and therefore tenders for new installations often require fully integrated systems,with sufficient scalability to cater for new products and technologies."
Standards, open or otherwise?
Depending on which article one may be reading at the time, integration may be a leading poster child for the adoption of open standards. If we believe the hype, any system developed on open standards will be able to integrate with other systems built on the same standards. Unfortunately, Brecher explains that there is no real 'open' standard right now that does the job completely.
However, Coetzee says that ultimately the customer is looking for a solution, not one that only works for now, but is certain to continue working in the future with new advances in products and technologies. "Open standards play a role in this as well as backward compatibility between systems.
"Most systems today are either an open source system or have a certain degree of integration capabilities, for example, LON Works, BACNet, MODBUS, OPC, ONVIF etc. These are predominantly the standard communication protocols for systems to be integrated with one another."
A platform approach
When it comes to getting different applications to play together, an option is to make use of one of the management platforms available that claim to be able to integrate almost anything. However, as many people have found, just as the claim to integration and openness isn't always on the level, a management platform's ability to integrate almost anything can also be limited.
Many of large management platforms are able to offer integration to a multitude of vendors. However, Coetzee explains, this often tends to be somewhat rudimentary, resulting in the key features that make the field device best of breed being underutilised or in some cases completely neglected. "Using a management platform from a single vendor that also offers a full range of hardware solutions, which are designed and developed to work with one another, will in the majority of cases outperform a multi-vendor solution."
"A lot of the PSIM/BMS systems may use OPC or BACNet protocols (which were originally designed for process control, not security) to integrate some of the systems," adds Brecher, "but these protocols have limitations, especially when there is video involved. So right now, video management systems have proprietary SDKs.
"Having said this, there may be a trend towards using the enhanced ONVIF protocol from the VMS in the future enabling the 'head-end' to talk to VMS systems using this protocol."
When asked about the Cathexis management platform, Brecher adds, "We have integrated scores of third-party systems in the access control, fire, alarm, weighbridge, money counters, perimeter intrusion detection (PIDS), point-of-sale etc. We try to make the integration as simple and seamless as possible, and also to include functionality that can really enhance the operation of the site."
From the Bosch perspective, Coetzee says the Bosch Building Integration System (BIS) is "a flexible, scalable security and safety management system that can be configured to handle an enormous spectrum of operational scenarios. It contains a huge range of applications and features which enable both the integration and coupling as well as the monitoring and control of all technical building systems."
The BIS engines provide fire and intrusion detection, access control, video surveillance plus the monitoring of HVAC and other vital systems. The system is modular, meaning users can add or remove single elements or create new combinations as required. The Building Integration System works with tested open global IT standards such as OPC, SML, HTML and Windows – which makes it easy to integrate both third-party security and building management systems.
For more information contact Bosch Security Systems – South Africa & sub-Saharan Africa, +27 (0)11 651 9600, [email protected], http://africa.boschsecurity.com. Cathexis Africa, +27(0)31 240 0800, [email protected], www.cathexisvideo.com
Credit(s)
Further reading:
Cyber resilience is more than cybersecurity
Technews Publishing Editor's Choice Cyber Security Integrated Solutions IT infrastructure
Hi-Tech Security Solutions held a round-table discussion focusing on cyber resilience and found that while the resilience discipline includes cybersecurity, it also goes much further.
Read more...
---
Crossing the chasm
Editor's Choice News Security Services & Risk Management Training & Education
Industry reports suggest that in the next ten years, millions of jobs could go unfilled because there simply are not enough people to fill them.
Read more...
---
Records in place now, not later
Editor's Choice Security Services & Risk Management
It is important, after an incident, to have records in place as soon as possible. Too often the matter is left for the day when the company is going to court, or a disciplinary hearing is scheduled.
Read more...
---
A robust OT cybersecurity strategy
Editor's Choice Cyber Security IT infrastructure Industrial (Industry)
Cyber experts are still struggling to convince senior management to spend money to protect their control system assets, resulting in a lack of even basic measures to protect control systems.
Read more...
---
Simplifying SIEM, EDR, XDR and SOAR
Bitrate Editor's Choice Cyber Security
Jeroen Dubbelman unpacks what some of the latest acronyms used in the cybersecurity industry actually mean to businesses looking for solutions for their cyber requirements.
Read more...
---
Shift to online driving retail transformation
Retail (Industry) Integrated Solutions
There is a growing demand from retail for an end-to-end solution that helps their digitisation process, integrating finance, procurement, warehouse management, pricing, stock management, point of sale and more.
Read more...
---
AI in video analytics
CCTV, Surveillance & Remote Monitoring Integrated Solutions
AI (artificial intelligence), has been developed and debated ever since the first computers were invented, and while the most revolutionary incarnations are not yet here, AI-based technologies are widely used today.
Read more...
---
Complete solutions, delivering complete protection
Gallagher Access Control & Identity Management Integrated Solutions Commercial (Industry)
The recent release by Gallagher of Command Centre v8.80 and Command Centre Web enables all organisations to make security easier, faster and more efficient.
Read more...
---
Suprema launches BioStation 3
Suprema neaMetrics Editor's Choice Access Control & Identity Management News Products
Suprema has launched BioStation 3, a contactless access control terminal specialised for facial recognition in the post-Covid era.
Read more...
---
Cathexis demonstrates its 'effective innovation'
Cathexis Technologies Technews Publishing Editor's Choice CCTV, Surveillance & Remote Monitoring News Integrated Solutions
Cathexis Africa recently held a roadshow with a stop in Johannesburg where Hi-Tech Security Solutions was invited to attend, along with many of the company's partners and users.
Read more...
---