printer friendly version
43 years of workforce optimisation
Access & Identity Management Handbook 2019
Access Control & Identity Management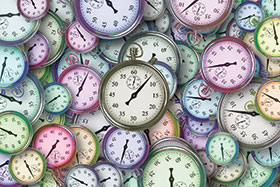 Access to accurate information allows for effective decision-making. Workforce management solutions empower organisations to track the relation between productivity outputs and the cost of employment, as well as warrant the health and safety of its workforce, visitors, business partners and stakeholders. The key prerequisite however, is ensuring that proven technology is implemented, in partnership with a trusted workforce management solutions partner.
Proven track record
Over the past four decades, SACO has earned a reputation for delivering tangible value in ­business as a trusted provider of workforce management solutions and has distinguished itself to be synonymous with innovation and reliability within the time and attendance sphere.
Throughout its 43 years, SACO has enforced an evergreen approach towards all its solutions, including access control management, time and attendance management, health and safety management, business intelligence, multiple hardware integrations and IT infrastructure integration.
Proudly Bidvest
SACO is proudly South African and forms part of Bidvest Protea Coin as a division within the organisation. Products and solutions are locally designed and developed, offering a unique advantage with workforce optimisation solutions specifically tailored to the African market. Hardware and software are developed to be modular and fully scalable to ensure that the SACO solution meets the needs of small to enterprise corporations. SACO takes pride in offering stakeholders vastly more than what one would expect from a traditional workforce management solutions provider.
Innovation

Freddy Niehaus.
As a result of the Bidvest passion for innovation, SACO has evolved into much more than just a workforce management platform. "Our brand delivers products that are designed to optimise workforce efficiencies and processes through a variety of unified solutions from the SACO stable," explains Freddy Niehaus, ­general manager of SACO. "Our products provide progressive business intelligence that simplifies decision-making, reduce turnaround times on operational activities and improve results where it matters most – your organisation's profit line."
SACO offers an array of products and innovative platforms, such as SACO Workforce Management, SACO Anywhere, SACO Guest and SACO Workflow, to name but a few. These platforms assist businesses with distinctive features and benefits such as accurate human capital identification management, optimised resource management, productivity and revenue protection, progressive business intelligence, asset protection, enterprise resource planning (ERP) and payroll integration as well as risk management.
Real business value
"SACO achieves actual results through a ­balanced focus on people and business, a commitment to consistently improve our solutions and a drive to simplify that which seems complex. This ideology is reinforced in our mantra of balance, consistency and simplicity," remarks Niehaus.
Over the course of 43 years, the SACO brand has solidified its position as a leader in the workforce optimisation space. "This success can be credited to our innovative approach, but it is also due to the simple fact that SACO values the importance of people as a precious resource in business," says Costa Diavastos, CEO of Bidvest Protea Coin. "At the heart of all our objectives, lies the aspiration to enhance and harness the symbiotic relationship between the employer and employee."
For more information, contact Freddy Niehaus, SACO, +27 12 665 8000, niehausf@proteacoin.co.za, www.saco.co.za
Further reading:
Improved security health check tool
Gallagher Access Control & Identity Management Products
Gallagher Security has streamlined its free Security Health Check tool, making it easier than ever to protect against potential system risks and improve business efficiencies.
Read more...
---
Suprema showcases integrated security solutions
Suprema Access Control & Identity Management Products
Apart from being an access terminal that supports multiple credentials such as facial recognition, RFID, mobile and QR codes, the BioStation 3 also supports VoIP Intercom and real-time video monitoring features to make it a truly multi-functional reader.
Read more...
---
Local electronic locks
Access Control & Identity Management
YeboTech is an electronics manufacturing company, founded in 2005, which designs, markets and sells an electronic key and locking systems, aimed at replacing all conventional mechanical locks.
Read more...
---
Selecting the correct access control system
Enkulu Technologies Access Control & Identity Management
Frazer Matchett, Managing Director of Enkulu Technologies, suggests the right questions to ask when selecting an access control solution; not just the access system, but the integrated solution that fits your requirements.
Read more...
---
Integrated guarding services
XtraVision Integrated Solutions Access Control & Identity Management Industrial (Industry)
XtraVision offers a few tips on how to go about planning and setting up an integrated approach to sustainable and successful security services, from the initial risk assessment to the technology and people required.
Read more...
---
Paxton secures multi-tenant office in Cape Town
Paxton Integrated Solutions Access Control & Identity Management Products
Cecilia Square in Paarl, Cape Town is an office building from where several businesses operate. The multi-tenant site has recently undergone a full refurbishment, including a complete upgrade of its security system for access control.
Read more...
---
AI face recognition OEM module
Suprema News Access Control & Identity Management Products
Suprema AI, a company specialized in artificial intelligence–based integrated security solutions, recently launched its high-performance face recognition OEM module called 'Q-Face Pro' in response to the growing need for contactless security solutions.
Read more...
---
KWAL raises a glass to security upgrade
Turnstar Systems Access Control & Identity Management Products
The Kenya Wine Agencies Limited (KWAL) was in need of an integrated security upgrade. This is where Turnstar came into the picture to provide a solution that would keep KWAL secure and efficient.
Read more...
---
Dahua Insider Series for touchless access
Dahua Technology South Africa Access Control & Identity Management Products
The Insider Series Access Control Solution offers touchless access (via Bluetooth) using the DMSS mobile app; it has three distance modes and two trigger modes (normal and shake).
Read more...
---
Time and attendance with a difference
Access Control & Identity Management
The Platinum Mobile app allows employers to track employees work hours, location, leave and more, when employees do not have access to the office clocking terminal, are onsite or out in the field visiting clients.
Read more...
---