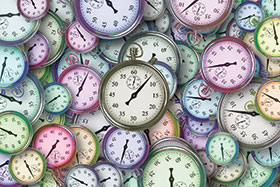 43 years of workforce optimisation
November 2018, Access Control & Identity Management
Access to accurate information allows for effective decision-making. Workforce management solutions empower organisations to track the relation between productivity outputs and the cost of employment, as well as warrant the health and safety of its workforce, visitors, business partners and stakeholders. The key prerequisite however, is ensuring that proven technology is implemented, in partnership with a trusted workforce management solutions partner.
Proven track record
Over the past four decades, SACO has earned a reputation for delivering tangible value in ­business as a trusted provider of workforce management solutions and has distinguished itself to be synonymous with innovation and reliability within the time and attendance sphere.
Throughout its 43 years, SACO has enforced an evergreen approach towards all its solutions, including access control management, time and attendance management, health and safety management, business intelligence, multiple hardware integrations and IT infrastructure integration.
Proudly Bidvest
SACO is proudly South African and forms part of Bidvest Protea Coin as a division within the organisation. Products and solutions are locally designed and developed, offering a unique advantage with workforce optimisation solutions specifically tailored to the African market. Hardware and software are developed to be modular and fully scalable to ensure that the SACO solution meets the needs of small to enterprise corporations. SACO takes pride in offering stakeholders vastly more than what one would expect from a traditional workforce management solutions provider.
Innovation

Freddy Niehaus.
As a result of the Bidvest passion for innovation, SACO has evolved into much more than just a workforce management platform. "Our brand delivers products that are designed to optimise workforce efficiencies and processes through a variety of unified solutions from the SACO stable," explains Freddy Niehaus, ­general manager of SACO. "Our products provide progressive business intelligence that simplifies decision-making, reduce turnaround times on operational activities and improve results where it matters most – your organisation's profit line."
SACO offers an array of products and innovative platforms, such as SACO Workforce Management, SACO Anywhere, SACO Guest and SACO Workflow, to name but a few. These platforms assist businesses with distinctive features and benefits such as accurate human capital identification management, optimised resource management, productivity and revenue protection, progressive business intelligence, asset protection, enterprise resource planning (ERP) and payroll integration as well as risk management.
Real business value
"SACO achieves actual results through a ­balanced focus on people and business, a commitment to consistently improve our solutions and a drive to simplify that which seems complex. This ideology is reinforced in our mantra of balance, consistency and simplicity," remarks Niehaus.
Over the course of 43 years, the SACO brand has solidified its position as a leader in the workforce optimisation space. "This success can be credited to our innovative approach, but it is also due to the simple fact that SACO values the importance of people as a precious resource in business," says Costa Diavastos, CEO of Bidvest Protea Coin. "At the heart of all our objectives, lies the aspiration to enhance and harness the symbiotic relationship between the employer and employee."
For more information, contact Freddy Niehaus, SACO, +27 12 665 8000, niehausf@proteacoin.co.za, www.saco.co.za