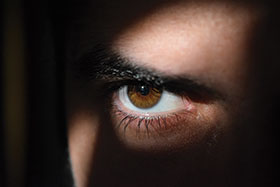 BIMS set to change identity ­management
November 2018, Access Control & Identity Management, Integrated Solutions, IT infrastructure
Local biometrics integrator, Ideco Biometric Security Solutions, has announced that its Biometric Identity Management System (BIMS) has finally received all the accreditations it requires to be used for capturing and confirming identities via a number of modalities.
The BIMS hardware and software was designed and built in South Africa by Ideco (at a cost of over R20 million in R&D), with the support of the Department of Trade and Industry (DTI) as well as the Department of Science and Technology. Now that the system is being taken to market, the DTI has recommended it for use in government departments and has provided a letter of recommendation for potential international customers.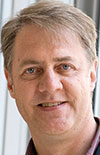 Marius Coetzee.
BIMS is a portable biometric enrolment solution that is able to run on battery power for up to 12 hours. It can capture six different biometric modalities: fingerprints, palm vein, face, iris, voice and signature. Ideco's CEO, Marius Coetzee, says that while the device is a complex piece of technology, it was designed to be easy to use while capturing biometric readings that meet international standards:
• Fingerprints are captured by dual LES technology scanners which are FBI Appendix F certified.
• Faces are captured by 5-megapixel cameras that are ICAO compliant.
• Iris capture is according to NIST-recommended image quality.
• Palm vein biometrics uses the near-infrared PalmSecure sensors.
• Voice is captured by an integrated omnidirectional audio recorder.
• Signatures are captured on a digital signature pad that records 4D coordinates (X, Y, pressure and time).
BIMS is also equipped with a range of connectivity options, including Bluetooth, Wi-Fi, 3G, GPS and LAN. When an individual's biometrics are captured, the resulting templates are compressed and encrypted before being sent to a secure server where they are stored in the cloud. No matter which biometrics the customer may require, the resulting identification templates are secure and only accessible to authorised people.
Each BIMS device is configurable to the needs of each customer. A configuration file on the server is set up for specific tasks, for example to capture people's fingerprints and facial biometrics. When the device is started, it communicates with the server and downloads the correct configuration file and sets the system up accordingly. This allows companies to use the device for a range of tasks, simply setting up the configuration files specifying what the next job will be.
The system consists of two touchscreens; the operator works on one side while the person submitting their biometrics sits opposite them facing their own screen.
Because BIMS captures biometrics according to accepted international standards, it is ideal for governments looking to capture a range of biometrics for citizen identification. For example, South Africa's Home Affairs could use a single device to capture fingerprints, faces and even signatures from people applying for passports – from a single device. It can also be used in banking and retail environments to register new accounts and ensure that people are who they claim to be.
Coetzee explains, "The need for secure and authentic identity management has reached crisis proportions globally, with demand for advanced, agile and multi-modal biometric identity management. Until now, no one could deliver six modalities in a single portable device, which can be used in any configuration for multiple levels of identification, as well as integrating into existing enterprise systems quickly and easily."
For more information contact Ideco Biometric Security Solutions, 086 104 3326, contact@ideco.co.za, www.ideco.co.za