printer friendly version
Asset management and tracking
March 2016 Editor's Choice, Asset Management, EAS, RFID, Integrated Solutions, Security Services & Risk Management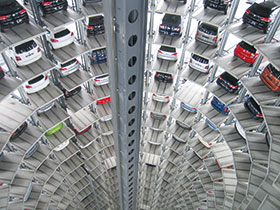 Whether it's a vehicle or truck on the road delivering goods or people, security patrols, or even simply tracking the movement of pallets and, in some cases, individual high-value goods through the supply chain, asset tracking and, to a lesser degree, people tracking, has grown into a significant business today. Even for moving targets, asset management and tracking technology has expanded to enable companies to track whatever they consider valuable almost anywhere.
Technologies like RFID have been around for ages and get little attention, but they can be extremely useful when combined with other systems that allow for more than just confirming something is somewhere. Simply having a tracking device attached to something is of limited use. You need an integrated solution that can read the tracking device and match it with a database of products, mapping systems and even logistics systems that will raise an alert if your goods are supposed to be in one location, but suddenly go somewhere else. In addition, these systems can be linked to health monitoring to measure heat, battery levels, humidity and so forth.
There are many scenarios associated with tracking and related solutions, but in this article, Hi-Tech Security Solutions asked two companies leading the local field in tracking and asset management for their input on some issues and advances in this field. We also asked them to tell us more about what they can do with the latest technology to ensure assets, whether stationary or not, can be tracked and managed most efficiently.
Even though RFID is basically an invisible technology to most people, enhancements have given it a broader scope of operations over the past few years. Similarly, GPS and GSM have also advanced to allow for tracking and efficient management. But how are these systems being used today?
Hardware and software synergy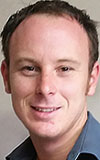 Daniel Zinner, CEO of TagTron Solutions.
Daniel Zinner, CEO of TagTron Solutions, explains that RFID technology's main advantage is in synergy between the software and hardware, making the data gathered more significant than advances in technology. "For most applications, simply reading the unique ID of the RFID tag is all that is required. Once the ID is coupled with a database, more interesting things can happen. Data mining can be done in the software and statistics drawn."
He provides an example of a library. In libraries fitted with RFID technology, the pedestals that scan for tagged books not checked out, can also read the patron's RFID Library card. By mining this data it can be established how long the average patron is in the library, how long it takes the average person to check out a book, how long the person lingers in the library after checking out or returning a book, when is the library the busiest, etc. The data collected using RFID is more significant than most hardware advances.
Regarding tracking, he says there have been several advances, but little implementation in the industry. "UHF tags can now be accurately pin-pointed in a room. This is accomplished by using two antennas and measuring the amplitude difference and Doppler effect of the received signal. It can accurately distinguish in what direction the tag is going and at what speed. If a third antenna is used, even the horizontal position of the tag can be determined."
Zinner also notes that GPS and RFID are two completely different technologies used in very different situations. Passive RFID tags are powered up by the RFID field emitted by the reader, which allows for paper-thin tags. GPS needs a power source such as a LiPo battery, making GPS devices much larger. "Furthermore, a GPS device will still require another type of communicator, such as Wi-Fi or GSM to be able to relay the data from the device, adding to size and cost. An alternative to both GPS and passive RFID tags are active RFID tags which are capable of great ranges and accurate tracking, but are a lot more expensive than the passive counterpart. Passive UHF RFID tags can have read ranges of up to 15 m, and active RFID all the way up to 100 m. GPS is limited to its secondary communication link which, when coupled with GSM, is limited to areas with cellphone reception. It is all relevant to how big the area is you want to cover and how many devices you want to track."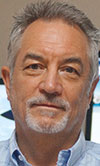 Keith Lawrence, CEO of BetaTrac Telematic Solutions.
Keith Lawrence, CEO of BetaTrac Telematic Solutions (BTS) says that today's world of ever-increasing demands for improved and better solutions is being driven by innovation on the ground. "RFID today has ranges of up to 1 km, or at least our BTS modules have these features, which means you don't have to be in close proximity to the asset. This allows more scope in finding and improving solutions."
He adds, "BTS is busy running beta tests on our new LoRa modules, which have GSM, GPRS, GPS and now LoRa. LoRaWAN is a Low Power Wide Area Network (LPWAN) specification intended for wireless battery-operated things in a regional, national or global network. LoRaWAN targets the key requirements of Internet of Things (IoT), such as secure bi-directional communication, mobility and localisation services."
This standard can provide interoperability among smart things without the need of complex local installations and gives back the freedom to the user, developer and businesses, enabling the roll out of the IoT.
"Therefore we can now, as an example, use LoRa on a regional mining property where GSM is not in existence or has a poor footprint. LoRa, as line of sight, can reach approximately 20 km in radius; it takes over the GSM conduit of data transmission."
Power to the thing
One of the issues with tracking and asset management is that you need a power source for active tracking, and power or battery life has always been an issue. Have we seen any advances in battery life in the market that makes active tracking a more viable option?
Zinner says Tagtron Solutions works mainly with passive RFID tags. "Although we have done a few projects with active tags, it is not the preferred technology. A passive tag has a life span of more than 50 years, but an active tag only lasts a few years. And active tags cost at least 20 times more than passive tags.
"In a limited range it is now possible to have active tracking with passive RFID tags. The advances in battery and power management in the RFID sector are very similar to that of the mobile phone sector. Lithium ion and Lithium polymer batteries are the most widely used due to the high energy density. And there are always hardware and software algorithms to increase life span, for example, only sending signals every few seconds or only sending signals on motion detection, or sending out a signal only when an RFID field is detected are some of the ways of increasing the battery lifespan."
Li-ion batteries have come a long way as the vehicle engineers are pushing for smaller, lighter yet more endurance, explains Lawrence. "Just look at the electric vehicle industry, they have overcome the huge weight penalties by producing new technologies such as Li-ion Phosphate. This is now the latest in battery technology, not quite 100% perfected, but is certainly the next level and a paradigm shift in very powerful compact lightweight battery packs. Battery packs used in RFID slim packaged cards are similar to what is used in quality electronic watches, they are capable of approximately five years endurance, as the signals are designed for close proximity, and therefore the TX power output is very low."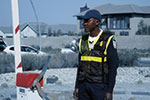 The integration question
As noted above, a tag is of limited value if the technology is not integrated with other systems and technologies. Tagtron writes custom platforms for its client's needs to add value and deliver the results the customer requires. Often when a client requests an RFID solution they already have a system in place, so to make the transition easier, Zinner says Tagtron tries to integrate RFID into existing software.
"Tagtron recently completed a mammoth RFID project in KZN where the old barcode system used by more than 200 libraries was converted to RFID. The brief was to reduce stocktaking time. Previously, librarians had to manually remove books from the shelf to scan them. Now books are scanned in-situ, saving a lot of time and a misplaced book can be found on the shelf using the same handheld device used for stocktaking."
"RFID plays a key factor in enhancing the 'tools' used in tracking assets," adds Lawrence. "As mentioned, we have a short range and extreme long (approximately 1 km) range. This can be useful in a few situations, such as in providing a seamless data flow inside buildings where GPS signals fail. In areas where there is huge signal swamping which 'kills' GPS, a long-range RFID module would be of huge support.
"With the up and coming introduction of LoRa technologies, it may well supersede RFID in open field applications by its vast distances and own independent signal, including a far more economical operational cost as no SIM card is required."
What about people tracking?
Most of the solutions for asset management and tracking are aimed at goods, but there has been a surge in people tracking capabilities of late, especially where guards are concerned. Are we seeing asset tracking systems being used or adapted for people tracking?
People tracking is something Tagtron has been asked to do in the past and the company has run trials. However, Zinner says there are ethical issues involved. "People have a right to location privacy and one simply cannot track personnel from one day to another without their consent.
"Generally, personnel are tracked in high security environments, such as diamond mines, where there are a number of people in a big area with high security. CCTV cameras can only 'see' a person whereas RFID tracks a person, communicates with the database, records all movements and compares it to the stored accessibility privileges for that person. Algorithms can be put into place to check for behavioural anomalies. If implemented properly, the software can be linked to the CCTV system. If abnormal behaviour is detected it, can be analysed."
Lawrence notes that there has always been reluctance to people tracking due to privacy issues. "However in today's world of escalating crime, child disappearances, human trafficking and VIP protection, the possibilities of tracking individuals is now a reality. The systems and modules are tiny, and the battery endurance suffices for daily, weekly and even monthly tracking."
He adds that smartphones are another avenue of constant tracking as they support both LBS and GPS tracking facilities. BTS has been people tracking and developing solutions for the past six years, but has focused on the security guard workforce. Guard tracking is done firstly for their own safety and then as a management tool to be able to monitor and improve services rendered.
Services offered
Looking specifically at the solutions and services offered, Zinner explains that as Tagtron tailors solutions to the customer, it has a very limited range 'on the shelf' to sell without developing software. Current ready-to-use RFID solutions offered are key management systems, weapon management systems and RFID library solutions.
"RFID is a powerful management tool where there are a lot of items to tag or if the items are expensive or historically valuable. A busy bookstore would gain little advantage from RFID as the process and cost of tagging is not justifiable when the item will only be on the shelf for few days. Conversely, a library with a large collection of valuable items being borrowed and returned benefits greatly by being able to automate many of the functions for patrons to serve themselves, effectively manage high volumes of inventory and provide security against theft."
BTS offers its AIMSS platform (Analytical Intelligent Mobile Security System). It is a powerful tool dedicated and custom designed for all security service providers with a large contingent of guards deployed. However, Lawrence says, "The system can be implemented into the field servicing sector for almost the same reasons. The solution offers:
• Safety shield for the guarding officers.
• Intelligence by picture.
• Instant alerts by SMS and email of violations, with automatic escalations.
• Management tool with autonomous daily reporting, including health status of units deployed, either daily, weekly or monthly summaries.
For more information, contact: TagTron Solutions, +27 (0)21 573 5321, info@tagtron.co.za, www.tagtron.co.za. BetaTrac Telematic Solutions, +27 (0)11 782 5335, keith.lawrence@betatrac.com, www.betatrac.com
Credit(s)
Further reading:
Smart water management
Axis Communications SA CCTV, Surveillance & Remote Monitoring Integrated Solutions
South Africa is currently facing a water crisis, with scarcity and inefficient water management posing significant challenges to sustainable, consistent access to water. Smart technology and powerful partnerships may offer a proactive solution to SA's water crisis.
Read more...
---
Telematics help protect SA trucks against expanding risks
Logistics (Industry) Asset Management, EAS, RFID
South Africa's road freight transport sector currently accounts for about 85% of all goods transported in the country and is growing rapidly annually. "To ensure that goods are delivered safely, promptly, and affordably is a challenge," says Justin Manson of Webfleet.
Read more...
---
Is AI the game-changer for streamlining anti-money laundering compliance?
Financial (Industry) Security Services & Risk Management
In the aftermath of South Africa's recent grey listing, companies are now confronted with the imperative to address eight identified strategic deficiencies, while simultaneously reducing their financial crime risk through anti-money laundering compliance processes.
Read more...
---
What South Africans need to know about smart devices
Technews Publishing Editor's Choice
We live in a world surrounded by smart devices, from our pockets to our driveways and living rooms.
Read more...
---
Client satisfaction boosted by 85% at Thungela Mine
Thorburn Security Solutions News Security Services & Risk Management Mining (Industry)
Thorburn Security, a division of Tsebo Solutions Group, has announced its recent collaboration with Kwa-Zulu Natal security company, Ithuba Protection Services, as part of its Enterprise Supplier Development (ESD) initiatives across Africa.
Read more...
---
Empowering Istanbul's public transportation
Dahua Technology South Africa CCTV, Surveillance & Remote Monitoring Integrated Solutions
Dahua's intelligent transportation solution, using technologies like DSM and AI-based passenger flow counting, has facilitated an intelligent system upgrade for nearly 6 400 minibuses and electric buses in Istanbul.
Read more...
---
Migrating to the cloud? Beware the many hurdles
IT infrastructure Security Services & Risk Management
While there are undoubtedly many benefits, there are also numerous hurdles to cloud adoption. Some of the biggest challenges revolve around managing cloud spend, understanding the cost components of cloud infrastructure, and how those costs can scale.
Read more...
---
Key strategies for businesses in the face of cyber threats
Cyber Security Security Services & Risk Management
Businesses face severe financial and reputational consequences due to data breaches and daily website hacks, and not all organisations are adequately prepared to combat these escalating threats.
Read more...
---
Collaboration delivers integrated and holistic security
Guardian Eye CCTV, Surveillance & Remote Monitoring News Integrated Solutions
Guardian Eye and Lytehouse have partnered to integrate their speciality solutions and provide a holistic security offering that overcomes the fragmentation of security systems and services.
Read more...
---
From overwhelm to oversight
Editor's Choice Cyber Security Products
Security automation is vital in today's world, and Microsoft Sentinel is a widely adopted, but complex answer. ContraForce is an easy-to-use add-on that automatically processes, verifies and warns of threats round-the-clock.
Read more...
---