printer friendly version
Access control remains a priority
January 2016 Editor's Choice, Access Control & Identity Management, Integrated Solutions, Security Services & Risk Management, Education (Industry)
The recent student protests heightened our awareness of some of the security issues that prevail on tertiary education campuses. Following an interview with representatives from tertiary education facilities and a security system supplier, it seems that access control in general remains a concern for that specific market sector.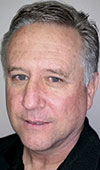 Kevin Buret, MD of Sukema Integrated Solutions.
Kevin Buret, MD of Sukema Integrated Solutions, says that every tertiary education campus should have a crowd control plan in place which encompasses not only technology in the form of access control and surveillance as well as the people element, but also operational procedures and policies. He adds that without a blueprint, campus security will be left on the back foot, since a lack of clear direction on actions to be taken will result in any data derived being of little use.
On-campus events entail a rigorous process of obtaining the relevant permissions from local policing and emergency services. Information required by these elements includes the size and type of the event, its location and the expected number of people attending. However, since it is not always possible to anticipate the actual number of people who unexpectedly attend events, contingency plans need to be in place to cater for any changes to the event's original scope.
Flexibility in approach, Buret continues, is critical to the success of any security plan. This was evidenced by the recent student study fee protests that saw events, in some instances, rapidly escalate out of control as student representative councils, unions and third-party instigators aroused student emotions.
Flexibility in approach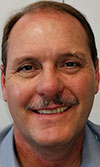 Viljoen van der Walt, director of risk management and campus security at the Stellenbosch University.
Viljoen van der Walt, director of risk management and campus security at the Stellenbosch University says that the university could not survive without a crowd control plan geared around access control. He explains that the university has a core base of in-house security personnel who are responsible for providing security services at all events, including all legal and illegal marches or unrest. Reference is made to a standardised written plan that allows the team to institute procedures in the event of such actions.
He does emphasise that flexibility in approach to each individual situation is important since the dynamics are never identical.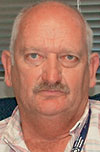 Derek Huebsch, HOD of protection services at the Nelson Mandela Metropolitan University.
Derek Huebsch, HOD of protection services at the Nelson Mandela Metropolitan University (NNMU), says that a policy developed by his unit some years ago allows them to engage with students at an early stage with regard to both events and protest action. Geared around reminding students of their specific rights regarding protest action, this policy formed the core of negotiations and discussions during the recent week of student unrest, allowing the university to emerge relatively unscathed. The key, he emphasises, is to maintain a high level of calm when determining the best course of action.

Simon Mphai, director of campus protection services at the Tshwane University of Technology.
Simon Mphai, director of campus protection services at the Tshwane University of Technology, agrees that while a standard crowd control plan is extremely useful, due to the unique challenges that arise in both planned and unplanned events, a contingency plan is essential to ensure that all aspects of security are covered.
He adds that a close relationship with statutory security agencies should be nurtured to provide maximised safety and security of all stakeholders and to restore order as circumstances may require. In some instances, in addition to the university's in-house security team and regular outsourced security component, it is sometimes necessary to employ the ad hoc services of additional resources via the security service provider, as outlined in a comprehensive service level agreement (SLA).
Access control of the university's 55 000 students, approximately 8000 employees and a large number of visitors and contractors remains a challenge. The major issue, says Mphai is that so many modes of transport exist to bring these people into the campus, including taxis, trains, buses, cars and on foot.
An integrated approach
The key to success, he says is to take an integrated approach to access control, that includes both technology and manpower, and which is automated. This will allow the university to assess who is supposed to be on campus and to quickly identify unauthorised visitors.
An example he cites is the rapid identification of a past student, who is no longer eligible to enter campus, but who is attempting to use an invalid student card. This method will only work properly if the correct operational systems are in place to ensure that when a past student discontinues their studies and during June/July and December recess, their access cards are invalidated, and only re-activated after registration each year or semester.
Buret concurs and says that an appropriate visitor management system needs to be instituted to differentiate between students, employees and visitors and additionally needs to account for limited public access into restricted areas such as libraries, IT rooms, lecture rooms, faculty offices, canteens and student/staff residences.
He feels that biometrics is a more infallible mode of access control than access cards. This is due to the fact that cards can be lent to a third party, lost or stolen, thus making accurate access control extremely difficult. A system needs to be implemented that immediately addresses the issue of lost or stolen cards, whereby a card user cannot be issued with a replacement card until the missing card is cancelled on the system. The management and utilisation of available data is fundamental to the success of this method of controlling access.
NMMU's approach to access control is focused more on the buildings within the campuses. Adopting a relatively perimeter-free feel to the five campuses, card readers are only installed at the entrance to specific buildings and are complemented by biometric readers in more sensitive areas. Access privileges are based on the year of study and whether students are studying specific subjects or degrees.
Is integration a reality?
There is a general feeling that while integration of security systems with non-security systems on campus is the goal, there is often a shortfall between expectation and reality. Mphai says that one of the overriding aggravations is changes in the management teams, which results in evolving processes being halted and amended. In addition, events such as the recent student protests produce further frustrations in the adoption of a campus-wide integration of systems.
He says that the university's long term plans include the complete integration of all security and operational systems, and currently includes a student smart/multi-purpose card that incorporates access to pre-determined areas, shopping loyalty benefits, as well as a record of student expenditure in campus canteens and bookstores.
Van der Walt says that the Stellenbosch University's food services use an access control systems and there are plans to roll this out to the purchase of books and the use of the campus shuttle bus.
Buret feels that while some universities have readily adopted elements of integration, many are still in the embryonic stages. The biggest issues are the number of apparent disparate systems which are not at all synergistic or complementary. In addition to the data mining and management benefits an integrated solution could provide, it would also send alerts when technology and systems require maintenance for their ongoing operation and reliability.
Huebsch is proud of the successful integration of the university's fire detection and building management systems with the security system. A memorandum of understanding is created with all stakeholders, including the faculty and student representative council, dependent on their specific needs.
Bringing it inside
A pressing issue that arose out of the recent student protests is the possible replacement of outsourced services with insourced employees. Buret believes that this will not only place huge financial pressure on service providers who have geared up to provide a security service to the universities, but furthermore for the educational institutions themselves. All insourced employees will need to be added to the payroll, thereby earning a monthly salary and deriving possible medical aid and pension fund benefits. Furthermore, they will need to undergo training and capital expenditure will be necessary for vehicles, uniforms and equipment as well as for membership of PSiRA.
Mphai says that while this may sound like a good idea to some parties, the reality is that it could not be successfully implemented over a short space of time as the additional resources required to support such an initiative are immense. He points out that the Tshwane University of Technology currently uses the services of 600 outsourced people and that to insource a similar number of employees would not only require vast funding, but would impact adversely on other support environments like human resources and employee relations personnel to support these new employees.
Buret says that this demand has however opened a gap for companies like Sukema who can offer a service that produces the tools to provide the management of duty rosters, payroll systems and security management. These tools would be made available on a managed hosted service.
Huebsch believes that an intermarriage of outsourced and insourced security will probably bring the highest level of satisfaction in terms of demands and reality. By using more technology, it will be possible to reduce actual headcount, but there is no doubt that the physical security component will remain necessary.
Daily challenges
Buret notes an additional security challenge as the collusion between guards and third party criminals. Again, by using available data to map trends, it is possible to reduce or eliminate these risks. Commonly, one would review details of who is on duty when incidents/events arise. By using data wisely, campus security management can review events in real time, which results in predictive and proactive action as opposed to a reactive approach.
Van der Walt says that the first semester is always the busiest with respect to crime. This is in part due to the fact that new students are unaware of the security risks they face and until they become more educated on preventative measures, they will be targets for theft of belongings. In addition, Rag festivals open campuses up to an influx of people at numerous outdoor events, providing criminals with a multitude of opportunities to ply their trade. The fourth semester, he says is generally the quietest with regard to crime.
Mphai says that crime at the Tshwane University of Technology is impacted on by the specific environmental location of its faculty-based campuses. Where campuses are in close proximity to areas known for crime, the criminal element can often overflow into the campus, making tight security control trying. To minimise the impact, the university implements orchestrated security procedures and conducts workshops to create crime prevention awareness within the student and faculty bodies.
Huebsch's frustration is not internally directed but rather he decries the lack of cooperation between the various tertiary educational facilities with regard to crime. At the recent Camprosa conference, there was, according to Huebsch, a clear lack of willingness to participate in information sharing. The
adoption of an Act like the Jeanne Clery Disclosure of Campus Security Policy and Campus Crime Statistics Act or Clery Act, which requires all colleges and universities that participate in federal financial aid programmes to keep and disclose information about crime on and near their respective campuses, would be advantageous to South African facilities.
Van der Walt says that university alumni needs to be informed on the security risk factors in order for them to understand why certain actions have to be taken during events or incidents. This information also needs to be tailored for and communicated to both the students and the general public, to ensure complete transparency.
Credit(s)
Further reading:
Security risk and the sum of small things
Leaderware Editor's Choice
Dr Craig Donald advises that the small things we often write off as unimportant can quickly scale to become serious threats to security and safety.
Read more...
---
Gallagher launches Tech Talk
Gallagher News Access Control & Identity Management Perimeter Security, Alarms & Intruder Detection
Gallagher has announced the launch of its new Security in Focus podcast series called Tech Talk, hosted by chief technology officer Steve Bell.
Read more...
---
IDEMIA and Ideco demonstrate their value stacks
Technews Publishing Ideco Biometrics IDEMIA Conferences & Events Access Control & Identity Management News
Ideco and IDEMIA recently hosted a travelling show where attendees were given an update on the companies, as well as the full value stack they offer.
Read more...
---
Sustainability, trust and predictability
Technews Publishing Bosch Building Technologies Conferences & Events CCTV, Surveillance & Remote Monitoring News Integrated Solutions
The future for Bosch Building Solutions is focused on predictive solutions based on sustainability and trust in an AIoT world of cloud services.
Read more...
---
Specialised surveillance and communications
Technews Publishing Editor's Choice News Integrated Solutions Residential Estate (Industry)
Hi-Tech Security Solutions spoke to Arcanum Africa's Peter Stolwerk and Aaron van Schaik to find out a bit more about the company and the unique products it is bringing to the local market.
Read more...
---
From Hill Street Blues, to Hillbrow, to managing risk for BMW
Technews Publishing Editor's Choice News Security Services & Risk Management
Jane-Eleanor Morrison's success story starts from growing up in the stressful pre-democracy times in KZN, moves through a successful career in SAPS. to BMW South Africa where she is now the risk control manager.
Read more...
---
Locally designed lock designed to stay locked
Editor's Choice
The new Blade Lock makes it close to impossible to break a lock by conventional means; combined with the Smart Gate, your security behind the door is certain.
Read more...
---
Water deluge fire suppression system
FS Systems Editor's Choice Fire & Safety Mining (Industry) Products
The FS Group custom-designed and installed an electronically actuated water deluge fire suppression system for an underground explosives magazine, ensuring both the safety of miners and operations, as well as regulatory compliance.
Read more...
---
Have biometrics changed the way mines operate?
ZKTeco Mining (Industry) Access Control & Identity Management
The mining industry continues to improve conditions for mine workers, striving for zero harm, however, innovations which improve worker safety and increase operational efficiency are still needed.
Read more...
---
Hard times, increased crime
Technews Publishing Security Services & Risk Management Integrated Solutions IT infrastructure
Hi-Tech Security Solutions spoke to Mezuzah Security Services to find out what is happening in the real world, and how security companies are dealing with the added pressure inherent to the South African market.
Read more...
---