printer friendly version
SMB security solutions from Hikvision
September 2018
CCTV, Surveillance & Remote Monitoring
The latest-generation of SMB surveillance solutions support enhanced site security for end-users, while providing significant revenue opportunities for Hikvision's resellers.
Small and medium-sized businesses (SMBs) have many of the same surveillance and security requirements as larger organisations. They need to identify and react to perimeter breaches in real time, and they need to automate searches to save time. The challenge is, how can resellers provide small and medium-sized customers with sophisticated and highly effective surveillance solutions at a price point that is appropriate for their business? And how can resellers grow their revenues and bottom line in the process?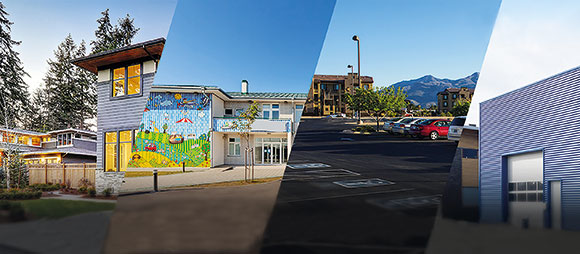 Win-win for resellers and their customers
Hikvision is continuously innovating its product lines to deliver cost-effective, high quality surveillance solutions needed by SMBs. As a result, they can enjoy new levels of site security, while resellers can focus on growing their revenues.
One key technology that can help resellers achieve these goals is Hikvision AcuSense, which makes advanced video content analysis and deep learning capabilities available to SMBs for the first time. This technology gives SMBs a cost-effective way to protect their locations and assets, while helping resellers build a uniquely competitive go-to-market proposition.
Paired with Hikvision cameras such as ColorVu cameras that provide clear video images even at night, the AcuSense deep learning algorithm helps SMB customers maximise security with efficient human and vehicle detection. This helps them react to security threats in real time, while significantly reducing false alarms and associated personnel costs.
Hikvision AcuSense works by disregarding natural movements, such as rain or leaves, triggering alerts when vehicles or humans are detected by a camera or a backend NVR/DVR. With automated sound and light alarm functions available in certain models, AcuSense-enabled cameras also detect would-be intruders before a security breach occurs.
With Hikvision AcuSense, SMB customers also get a "quick target search" feature that allows security teams to find footage quickly in the event of a security incident. This saves many hours for teams who would otherwise search for footage manually.
There are very different requirements in the SMB market and AcuSense technology provides significant benefits in a wide range of user scenarios:
Residential estates: Hikvision AcuSense cameras can be deployed at perimeter fences to detect break-ins and support protection of residents and their belongings. AcuSense vehicle detection can also be used to ensure that non-parking areas such as emergency exits and pedestrians are not blocked with illegal parking.
Small office buildings and factories: Hikvision AcuSense can help security personnel to detect and prevent perimeter break-ins and to react in real time to minimise the risk of losses. AcuSense cameras and NVRs/DVRs can also be used to monitor and protect warehouses and office areas where valuable assets are located or stored.
Retail stores: With human detection, Hikvision AcuSense can help small stores to monitor key areas such as cashier area, staff only area or a stock room, for example. Store owners would also be able to view the footage on their mobile phone and find out if there is any employee theft happening when they're off the premises. Vehicle detection helps owners to ensure on-site parking within the store territory is allowed.
Hotels: Hikvision AcuSense can help owners at small hotels to be alerted and take necessary actions when people or vehicles enter the hotel territory. AcuSense cameras and NVRs can help ensure the safety of the hotel environment, and protect guests and their property.
With Hikvision AcuSense technology, SMB customers can achieve new levels of perimeter and site security, while reducing manual interventions due to false alarms and enabling major time and cost savings. At the same time, AcuSense provides a major opportunity for resellers, helping them to deliver advanced surveillance solutions that were previously out of reach for their SMB customers.
For more information contact Hikvision South Africa, Janis Roux, +27 10 035 1172, support.africa@hikvision.com, www.hikvision.com
Credit(s)
Further reading:
AI Box for retail
Retail (Industry) CCTV, Surveillance & Remote Monitoring Products
IDIS AI Box for retail delivers advanced video intelligence, even for smaller stores. The simple add-on gives retailers powerful business insights without the price tag.
Read more...
---
Cybersecuring surveillance devices
HiTek Security Distributors CCTV, Surveillance & Remote Monitoring
Check Point Software partners with Provision-ISR to embed IoT nanotechnology in Provision-ISR's video surveillance devices for on-device IoT security for video surveillance solutions.
Read more...
---
Edge or server analytics
XtraVision CCTV, Surveillance & Remote Monitoring
Understanding your requirements and the technology's capabilities is paramount in making effective decisions as to whether your surveillance system required edge or server analytics, or a combination of both.
Read more...
---
XVR-I3 series to broaden AI applications
Dahua Technology South Africa CCTV, Surveillance & Remote Monitoring
Dahua recently unveiled an addition to its AI-enabled XVR series by releasing the XVR-I3 models, supporting an array of AI features including full-channel SMD Plus and AI Coding, Perimeter Protection and more.
Read more...
---
Self-learning AI for existing CCTV systems
Iris AI Editor's Choice CCTV, Surveillance & Remote Monitoring News
Snap Guard is a cloud application that integrates into a property owner's live CCTV feed, working with existing hardware and software, adding an additional layer of security.
Read more...
---
Mark Kane and Wayne Schneeberger join Stallion Security
Stallion Security Editor's Choice CCTV, Surveillance & Remote Monitoring Integrated Solutions
Stallion Security has announced that Mark Kane and Wayne Schneeberger have joined its ranks at the same time as the company confirms its acquisition of Myertal Tactical Security's offsite monitoring business.
Read more...
---
The Complete Manual on CCTV Management
Technews Publishing Editor's Choice CCTV, Surveillance & Remote Monitoring Security Services & Risk Management
Sonja de Klerk, retired Brigadier from the SAPS Forensic Science Laboratory has written a book on managing your CCTV systems to optimise the value of it as evidence.
Read more...
---
Perimeter and fire protection
Hikvision South Africa CCTV, Surveillance & Remote Monitoring Fire & Safety Perimeter Security, Alarms & Intruder Detection
Hikvision's HeatPro is a new series of thermal cameras designed to provide affordable all-weather deterrent and alerts, aimed at perimeter protection and fire prevention applications.
Read more...
---
Full-colour weather images with DarkFighter
Hikvision South Africa CCTV, Surveillance & Remote Monitoring
Meteorological organisation provides clear, full-colour, HD video images of the weather, even at night, with Hikvision DarkFighter cameras deployed across its 373 weather stations.
Read more...
---
Revitalise schools with AI
Dahua Technology South Africa CCTV, Surveillance & Remote Monitoring
AI is empowering a new generation of advanced, efficient security systems and in the field of education, it is also facilitating the digital and intelligent upgrading of schools and institutions.
Read more...
---