printer friendly version
SMB security solutions from Hikvision
September 2018
CCTV, Surveillance & Remote Monitoring
The latest-generation of SMB surveillance solutions support enhanced site security for end-users, while providing significant revenue opportunities for Hikvision's resellers.
Small and medium-sized businesses (SMBs) have many of the same surveillance and security requirements as larger organisations. They need to identify and react to perimeter breaches in real time, and they need to automate searches to save time. The challenge is, how can resellers provide small and medium-sized customers with sophisticated and highly effective surveillance solutions at a price point that is appropriate for their business? And how can resellers grow their revenues and bottom line in the process?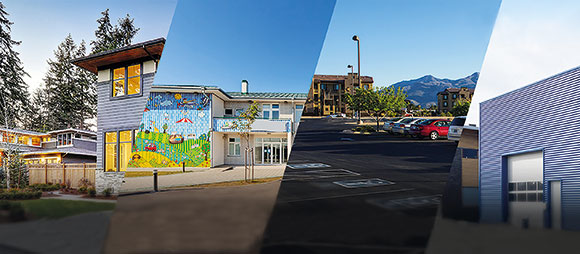 Win-win for resellers and their customers
Hikvision is continuously innovating its product lines to deliver cost-effective, high quality surveillance solutions needed by SMBs. As a result, they can enjoy new levels of site security, while resellers can focus on growing their revenues.
One key technology that can help resellers achieve these goals is Hikvision AcuSense, which makes advanced video content analysis and deep learning capabilities available to SMBs for the first time. This technology gives SMBs a cost-effective way to protect their locations and assets, while helping resellers build a uniquely competitive go-to-market proposition.
Paired with Hikvision cameras such as ColorVu cameras that provide clear video images even at night, the AcuSense deep learning algorithm helps SMB customers maximise security with efficient human and vehicle detection. This helps them react to security threats in real time, while significantly reducing false alarms and associated personnel costs.
Hikvision AcuSense works by disregarding natural movements, such as rain or leaves, triggering alerts when vehicles or humans are detected by a camera or a backend NVR/DVR. With automated sound and light alarm functions available in certain models, AcuSense-enabled cameras also detect would-be intruders before a security breach occurs.
With Hikvision AcuSense, SMB customers also get a "quick target search" feature that allows security teams to find footage quickly in the event of a security incident. This saves many hours for teams who would otherwise search for footage manually.
There are very different requirements in the SMB market and AcuSense technology provides significant benefits in a wide range of user scenarios:
Residential estates: Hikvision AcuSense cameras can be deployed at perimeter fences to detect break-ins and support protection of residents and their belongings. AcuSense vehicle detection can also be used to ensure that non-parking areas such as emergency exits and pedestrians are not blocked with illegal parking.
Small office buildings and factories: Hikvision AcuSense can help security personnel to detect and prevent perimeter break-ins and to react in real time to minimise the risk of losses. AcuSense cameras and NVRs/DVRs can also be used to monitor and protect warehouses and office areas where valuable assets are located or stored.
Retail stores: With human detection, Hikvision AcuSense can help small stores to monitor key areas such as cashier area, staff only area or a stock room, for example. Store owners would also be able to view the footage on their mobile phone and find out if there is any employee theft happening when they're off the premises. Vehicle detection helps owners to ensure on-site parking within the store territory is allowed.
Hotels: Hikvision AcuSense can help owners at small hotels to be alerted and take necessary actions when people or vehicles enter the hotel territory. AcuSense cameras and NVRs can help ensure the safety of the hotel environment, and protect guests and their property.
With Hikvision AcuSense technology, SMB customers can achieve new levels of perimeter and site security, while reducing manual interventions due to false alarms and enabling major time and cost savings. At the same time, AcuSense provides a major opportunity for resellers, helping them to deliver advanced surveillance solutions that were previously out of reach for their SMB customers.
For more information contact Hikvision South Africa, Janis Roux, +27 10 035 1172, support.africa@hikvision.com, www.hikvision.com
Credit(s)
Further reading:
Retail solutions beyond security
Issue 8 2020, Axis Communications SA, Technews Publishing, Hikvision South Africa , Editor's Choice, CCTV, Surveillance & Remote Monitoring
The need for security technology to deliver more than videos of people falling or stealing from retail stores is greater than ever.
Read more...
---
A 'step-change' in tracking and monitoring
Issue 8 2020, Dahua Technology South Africa , CCTV, Surveillance & Remote Monitoring, Products
View an overall scene while monitoring a specific person or vehicle, or obtain a panoramic view while being able to zoom in and track particular targets.
Read more...
---
AI-powered hardhat detection
Issue 8 2020, Hikvision South Africa , Industrial (Industry), CCTV, Surveillance & Remote Monitoring
Hardhats save lives, but only if people wear them. Intelligent, AI-powered hardhat cameras are helping to ensure workers in dangerous locations stay safe at all times.
Read more...
---
AX PRO wireless alarm solutions
Issue 8 2020, Hikvision South Africa , Perimeter Security, Alarms & Intruder Detection, Products
Hikvision announced its new generation of wireless alarm systems – the AX PRO – delivering comprehensive alarm solutions for both residential and commercial applications.
Read more...
---
Entry-level XVR powered by AI
Issue 4 2021, Dahua Technology South Africa , CCTV, Surveillance & Remote Monitoring, Products
Dahua Technology recently launched its Cooper-I Series XVR. As the first entry-level XVR to offer AI functions, this series allows customers to use AI-enabled XVRs without spending a fortune.
Read more...
---
Multi-imager with built-in AI
Issue 3 2021, Bosch Building Technologies , CCTV, Surveillance & Remote Monitoring, Products
Bosch has introduced a multi-imager camera with built-in AI to support predictive solutions. The new Flexidome multi 7000i cameras combine multi-directional overviews with actionable insights for wide-area coverage.
Read more...
---
ONVIF releases Profile M
Issue 3 2021 , News, CCTV, Surveillance & Remote Monitoring
ONVIF has released Profile M to address the dynamic video analytics market as well as expanding the pathways for the use of metadata and event handling into other systems, such as access control, cloud services and IoT platforms.
Read more...
---
Skills in CCTV camera operations
Issue 4 2021, Leaderware , Editor's Choice, CCTV, Surveillance & Remote Monitoring, Security Services & Risk Management
I also come across some delegates who are simply outstanding in their ability to understand and apply the concepts, or who identify potential suspects through a natural feel for criminal behaviour. Early ...
Read more...
---
LPR is an integrated solution
CCTV Handbook 2021, DeepAlert, XtraVision, Technews Publishing , CCTV, Surveillance & Remote Monitoring
The power of LPR is only experienced when it is integrated with other technologies, from video analytics and AI, through to connecting to external databases.
Read more...
---
Video storage focused on Milestone
CCTV Handbook 2021 , CCTV, Surveillance & Remote Monitoring
Video Storage Solutions (VSS) was formed with the single objective of providing system integrators who are part of the Milestone Community with verified video recording and storage appliances through authorised distributors.
Read more...
---