printer friendly version
SMB security solutions from Hikvision
September 2018
Surveillance
The latest-generation of SMB surveillance solutions support enhanced site security for end-users, while providing significant revenue opportunities for Hikvision's resellers.
Small and medium-sized businesses (SMBs) have many of the same surveillance and security requirements as larger organisations. They need to identify and react to perimeter breaches in real time, and they need to automate searches to save time. The challenge is, how can resellers provide small and medium-sized customers with sophisticated and highly effective surveillance solutions at a price point that is appropriate for their business? And how can resellers grow their revenues and bottom line in the process?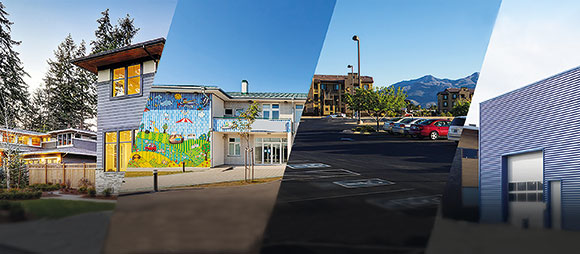 Win-win for resellers and their customers
Hikvision is continuously innovating its product lines to deliver cost-effective, high quality surveillance solutions needed by SMBs. As a result, they can enjoy new levels of site security, while resellers can focus on growing their revenues.
One key technology that can help resellers achieve these goals is Hikvision AcuSense, which makes advanced video content analysis and deep learning capabilities available to SMBs for the first time. This technology gives SMBs a cost-effective way to protect their locations and assets, while helping resellers build a uniquely competitive go-to-market proposition.
Paired with Hikvision cameras such as ColorVu cameras that provide clear video images even at night, the AcuSense deep learning algorithm helps SMB customers maximise security with efficient human and vehicle detection. This helps them react to security threats in real time, while significantly reducing false alarms and associated personnel costs.
Hikvision AcuSense works by disregarding natural movements, such as rain or leaves, triggering alerts when vehicles or humans are detected by a camera or a backend NVR/DVR. With automated sound and light alarm functions available in certain models, AcuSense-enabled cameras also detect would-be intruders before a security breach occurs.
With Hikvision AcuSense, SMB customers also get a "quick target search" feature that allows security teams to find footage quickly in the event of a security incident. This saves many hours for teams who would otherwise search for footage manually.
There are very different requirements in the SMB market and AcuSense technology provides significant benefits in a wide range of user scenarios:
Residential estates: Hikvision AcuSense cameras can be deployed at perimeter fences to detect break-ins and support protection of residents and their belongings. AcuSense vehicle detection can also be used to ensure that non-parking areas such as emergency exits and pedestrians are not blocked with illegal parking.
Small office buildings and factories: Hikvision AcuSense can help security personnel to detect and prevent perimeter break-ins and to react in real time to minimise the risk of losses. AcuSense cameras and NVRs/DVRs can also be used to monitor and protect warehouses and office areas where valuable assets are located or stored.
Retail stores: With human detection, Hikvision AcuSense can help small stores to monitor key areas such as cashier area, staff only area or a stock room, for example. Store owners would also be able to view the footage on their mobile phone and find out if there is any employee theft happening when they're off the premises. Vehicle detection helps owners to ensure on-site parking within the store territory is allowed.
Hotels: Hikvision AcuSense can help owners at small hotels to be alerted and take necessary actions when people or vehicles enter the hotel territory. AcuSense cameras and NVRs can help ensure the safety of the hotel environment, and protect guests and their property.
With Hikvision AcuSense technology, SMB customers can achieve new levels of perimeter and site security, while reducing manual interventions due to false alarms and enabling major time and cost savings. At the same time, AcuSense provides a major opportunity for resellers, helping them to deliver advanced surveillance solutions that were previously out of reach for their SMB customers.
For more information contact Hikvision South Africa, Janis Roux, +27 10 035 1172, support.africa@hikvision.com, www.hikvision.com
Credit(s)
Further reading:
Safer roads to a sustainable future
Dahua Technology South Africa Surveillance
With the ever-increasing number of vehicles on the road, it is imperative to constantly improve the quality of transportation monitoring and traffic management in urban and rural areas.
Read more...
---
Hikvision unveils range of network speakers
Hikvision South Africa Integrated Solutions
Hikvision has recently unveiled its latest audio product line, featuring various advanced network speakers. Each product is designed to meet different application needs, ensuring flexibility and adaptability across numerous environments.
Read more...
---
From damage management to false alarm prevention
Dallmeier Electronic Southern Africa Transport (Industry) Surveillance Logistics (Industry)
Video surveillance is undergoing an exciting evolution; today's IP-based solutions can be fully integrated into digital systems. With the increasing integration of artificial intelligence (AI); logistics, in particular, can make processes more transparent and exploit previously untapped potential.
Read more...
---
Marshall Security partners with Blacklight to introduce Reconeyez to KZN
News & Events Surveillance Power Management
Marshal Security has joined forces with Blacklight Group to launch Reconeyez, a cutting-edge battery-powered surveillance platform with mesh network capability, in the KwaZulu-Natal market.
Read more...
---
Professional mobile video management in your pocket
Dallmeier Electronic Southern Africa Surveillance
With the SeMSy Mobile Client for its Domera and Panomera cameras, Dallmeier is now launching a solution that combines the functional and security requirements of professional organisations with the user-friendliness and simplicity of consumer apps.
Read more...
---
Leveraging AI to boost security in SA
AI & Data Analytics Surveillance
By shifting data analysis and processing to the edge of a company's network, decision-makers can ensure their remote offices can access real-time computing across multiple locations, supporting informed business decisions.
Read more...
---
Safeguard surveillance devices from cyberattacks
Axis Communications SA Surveillance Information Security
Cybersecurity concerns extend through the organisation and out among its stakeholders and supply chains. It also covers video surveillance, which is critical to any organisation's physical security and asset protection strategy.
Read more...
---
Ring announces second generation indoor camera
Smart Home Automation Surveillance Residential Estate (Industry)
Introducing a removable manual privacy cover, Ring's latest indoor camera provides customers with increased privacy, control and peace of mind when it comes to home security.
Read more...
---
Body-worn evidence
Technews Publishing Forbatt SA Betatrac Telematic Solutions Secutel Technologies Surveillance Residential Estate (Industry) Products & Solutions
Body-worn cameras are no longer just a good idea or a luxury item; in fact, they are gaining popularity and finding use in various situations, one of these being in residential estates.
Read more...
---
Stop cheating with gaming analytics
Dallmeier Electronic Southern Africa Surveillance Entertainment and Hospitality (Industry)
The CAT gaming analysis solution from Dallmeier offers a range of analysis options with which casino operators can increase the 'game pace', combat fraud and gain valuable insights into the gaming action through real time data collection.
Read more...
---