Is anyone paying attention?
August 2018, News
As we finish the August issue, including the local manufacturing feature, the latest unemployment numbers have just come out and make for pretty dismal, yet not unexpected reading. The manufacturing sector in South Africa is leading the bad news, having shed 105 000 jobs in the second quarter of the year. Overall, unemployment is up 0.5% from the first quarter and youth unemployment is at a level where anyone not comprehending how much of a problem this is should check if they have a pulse.
The security manufacturers we feature in this issue are doing pretty well for themselves, but they all have plans to deal with the local situation by focusing on niches or selling products overseas. None of them are doing so well they expect to be hiring tons of new people anytime soon – assuming they could find the right people.
Of course, having exacerbated the steadily worsening unemployment situation for a couple of decades, the South African government is set on doing what it always has done, nothing. That's not entirely true; its speech writers are probably hard at work under tight deadlines creating words to blame everyone and everything – apart from the government.
But there's no reason to worry, the government will change the constitution just before the elections so that the votes come in before the international finance leaves. It's all in hand.
But in all seriousness, the whole job situation is not entirely the government's fault. Even with a competent government the private sector would have to be part of the solution. If a competent government and business worked together, the problem could be addressed, but even then it would take many years to sort the problem out – but starting would be a good first step.
But as it is, business is bad, evil, racist and – cue the shrieks of terror – capitalist (except when donating to the right political party). So why go to the party when you are guaranteed to be the ugly kid who is forced to bring the booze, but with whom nobody wants to play?
It's enough to make you want to lock yourself in your home and never come out until it's expropriated. Which brings us to the Residential Estate Security Handbook 2018, which Hi-Tech Security Solutions has also put together this month. The handbook looks at risk management and security solutions for the residential estate market, from the largest to the smallest, examining how to best go about securing your assets and people from the intense criminal onslaught we are faced with.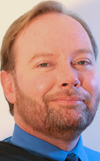 We hope the Residential Estate Security Handbook is of value, and appreciate feedback if you think we are missing anything the residential market requires. If you have any comments or criticisms about this issue you are also encouraged to let us know at andrew@technews.co.za
Andrew Seldon
Editor