printer friendly version
Access from the gate to the front door
August 2018 Access Control & Identity Management, Integrated Solutions, Residential Estate (Industry)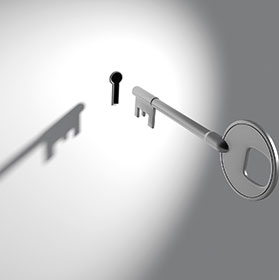 Access control systems are the front lines in any security setup. Remote gate controls and surveillance systems fulfil a dual role in addition to keeping unauthorised people out and letting authorised persons through. Many access control systems can also track who comes and goes and when, such information is of utmost importance to any secured residential area.
Looking at integrated security management platforms is no less important. An integrated security solution refers to a solution that bundles together different aspects of physical as well as electronic security to provide a holistic mechanism that contributes to the overall risk management strategy of any organisation or residential area. The integration of various products installed to give a complete access control system solution for any residence can make your life easier while providing more security for your family. These include a variety of indoor and outdoor access control systems, for example access (entry/exit) controls for gates, doors, and driveway access; surveillance systems; UHF readers; mantraps etc. Various security companies in the market today can provide owners with the knowledge, service and support of remote access control systems.
Components of any integrated solution may include (but are not limited to) surveillance systems, access control systems, alarm systems, fire detection and suppression systems, electric fence, entrance control systems, physical guarding and so on. The extent as well as the scope to which each residential area may require these systems is determined by the risk profile of each one of them as some will need more than others.
The key factor at the end of the day is how these systems can be integrated to make the use thereof easily manageable, and how responsive the integrated solution is to the daily operational needs of a residential area. Alarm systems and armed response can only provide a certain amount of protection to deter intruders. Like instances when an alarm is triggered, security companies often only conduct perimeter checks as they are unable to gain access to properties. Most often by the time the guards arrive, it is too late and high value goods have already been stolen. This has highlighted the need for remote monitoring of security devices via mobile devices.
In today's world, with crime on the increase, biometric devices are gaining popularity in the residential security market. These devices can give accurate information as to who enters specific premises, which can give a better indication of the events when an intrusion occurs. The most effective way to secure a property is to install a whole range of products that can be monitored on one platform and via mobile devices, thus allowing business owners, homeowners and security officials within the property to 'check in' periodically or if an alarm event is activated. With the correct placement and usage of various security products any property, whether commercial or residential will be able to ensure that the people living within their properties feel safe and secure.
Knock, knock: you know who's there
Having a visitor management app will not only enhance efficiency within any property, but it ensures that visitors be registered within seconds, with all necessary information captured. Such an app enables authorised personnel or even the residents within an estate to preregister visitors, thus helps to streamline the waiting process at the entrance of any property.
The app also ensures the handling of visitors is in accordance with the residential estate's policies and allows time for a watch check list before the visitor arrives. Visitor approval is sent to the authorised personnel via the app which is connected to a mobile device and the proper access rights can be assigned. All information is stored in a secure database and can be conveniently retrieved for repeat visits. Additional information can be gathered with visitor details to simplify future contacts.
The visitor management app also allows the user to track visitors, assets and deliveries as they enter and exit the premises. It helps improve the efficiency, security and visitor service of any residential or commercial property. Now there's no more wondering – should I answer the door or not?
There are various access control products on the market today, that provide residential owners with the technology to deliver an access security solution, from simple to complex projects. While physical access requirements are not one-size-fits-all, one can leverage all access solutions to provide a well-orchestrate physical access system solution designed for your needs.
For more information, contact ZKTeco (SA), +27 12 259 1047, sales@zkteco.co.za, www.zkteco.co.za
Credit(s)
Further reading:
Managing staff effectively
September 2019, dormakaba South Africa, iPulse Systems , Integrated Solutions, Access Control & Identity Management
Workforce management solutions allow organisations to track the relationship between productivity and the cost of employment, incorporating issues such as health and safety, T&A, rostering and more.
Read more...
---
Hennie Lategan joins Centurion as head of exports
September 2019, Centurion Systems , News, Access Control & Identity Management
Centurion Systems has announced the appointment of Hennie Lategan as the head of the company's exports department.
Read more...
---
New AlproMAX7 secures maximum rating
September 2019 , Access Control & Identity Management, Products
Alpro has launched a new range of ultra-secure mechanical mortice deadlocks, the AlproMAX7 which comply with BS EN 12209.
Read more...
---
Increase security efficiency, decrease costs
September 2019 , Security Services & Risk Management, Integrated Solutions
Trackforce offers customisable mobile and web applications to increase security operational efficiency and lower costs.
Read more...
---
ViRDI UBio Tab 5
September 2019 , Access Control & Identity Management, Products
ViRDI Distribution SA (ViRDI Africa) has announced the release of its long-awaited UBio Tablet to the South African market.
Read more...
---
Threats spread to IM, collaboration tools
September 2019 , Cyber Security, Residential Estate (Industry)
The average office worker now spends up to 80% of their time using collaboration tools, but many lack adequate security.
Read more...
---
Highly adaptable wireless mesh network solution
September 2019, Duxbury Networking , Products, IT infrastructure, Residential Estate (Industry)
Rajant's Living Network infrastructure evolves and adapts to your growing and changing connectivity requirements.
Read more...
---
Visitor access control at Ruimsig Country Club
September 2019, Elvey Security Technologies , Access Control & Identity Management, Products
Cost-effective access control solution that would control the ingress and egress of people, without hindering the traffic throughput of members.
Read more...
---
Estate-focused visitor management solution
September 2019, Vox Telecom , Access Control & Identity Management, Residential Estate (Industry)
Vox has expanded its cloud-based visitor management solution to cater specifically for the needs of small multi-dwelling unit estates and large residential estates.
Read more...
---
Biometrics control airport railroad
September 2019, Suprema , Access Control & Identity Management
63 km railroad to Incheon Airport is centrally controlled and secured by Suprema biometric hardware and software.
Read more...
---