printer friendly version
Cathexis Technologies demonstrates the power of VMS at Izinga Estate
August 2018 Editor's Choice, CCTV, Surveillance & Remote Monitoring, Integrated Solutions, Residential Estate (Industry)
Cathexis Technologies has successfully completed the installation of a fully integrated video management software (VMS) system to support the surveillance and third-party security systems for Izinga Estate, one of the most sought-after residential estates in KwaZulu-Natal.
Izinga is a high-end residential estate comprised of four separate gated communities, located just north of uMhlanga Ridge in KwaZulu-Natal. Designed for discerning buyers that are looking for luxurious coastal living combined with the tranquillity of coastal life, Izinga has become one of the most sought-after residential investments in the region.
The estate is characterised by wide open spaces, walkways and indigenous landscaping, and is conveniently located close to a bustling hub. As one would expect, the estate is managed by an active management association and a fully integrated security management system.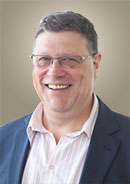 Gus Brecher.
"This installation required Cathexis to work with the consultants and integrator to design a solution that would ensure the safety and security of both residents and staff of the estate and improve the operational processes of the site," says Gus Brecher, MD of Cathexis Africa. "Therefore, the solution required a fully integrated VMS system that would successfully support the surveillance and third-party security systems for the entire estate.
"The VMS system had to demonstrate the ability to allow for exceptional control room monitoring and reaction, and prove its efficiency in the harshest climatic environments. The estate security system presents several challenges, including multiple entry and exit points, as well as a vast perimeter and the typography of the site."
The Cathexis video management solution and software suite, CathexisVision Premium, was chosen for its range of sophisticated surveillance options, tools and functionality to satisfy all the security and infrastructure management requirements of this site. The CathexisVision Premium scalability also ensures that all future requirements will be accommodated.
The installation of the solution was successfully completed in partnership with Excellerate Security Services and Adamastor Consulting.
The solution includes:
• Fence-mounted thermal cameras to protect the perimeter, on which the CathexisVision video analytics algorithms are implemented. The analytics include the Cathexis 'dynamic background' modelling, which effectively reduces false alarms by learning the environment.
• Additional optical cameras, including PTZ camera were installed on two separate estates at critical locations. Several of these cameras also have video analytics implemented according to specific demands.
• Automatic number plate recognition (ANPR) cameras, which are installed at various points on the estate. This enables control room operators to flag any suspicious vehicle activity and create blacklist and whitelist groups and provide licence plate forensic search capability.
• The control room includes multiple CathexisVision Client operator stations, a video wall with automated video switching on events, an alarm management gateway and integrated maps. The system also includes the CathexisVision Adjacent Camera Mapping feature, which enables operators to easily follow objects or people across multiple cameras. The operators also make full use of the Smart Search features to find specific video incidents.
• Integration with the Impro access control and visitor management system. This allows the system to take actions on specific access control events and store access control transactions and associated video footage in a database, which is easily mined for forensic analysis.
• Integration with the Optex Redwall infrared detection solution, which provides a system tracking capability when used in conjunction with fixed or PTZ cameras on site.
According to Glenn Allen of Excellerate Security Services, Cathexis has provided a stable and reliable video management solution with additional features like video analytics, licence plate recognition, integration with access control and other third-party systems, as well as powerful control room software. "This, coupled with their excellent support, has enabled us to provide the best possible solution for our customer," says Allen.
"As with all residential estates, there are always certain physical challenges that can complicate the security management system," says Brecher.
The intuitive characteristics of CathexisVision ensure that the VMS system works hand-in-hand with surveillance cameras and third-party systems to provide a series of pre-determined actions, based on alarm triggers, and this accelerates operator efficiency, and allows for instant control room reaction.
For more information contact Cathexis Africa, +27 31 240 0800, sales@catafrica.co.za, www.cathexisvideo.com.
Credit(s)
Further reading:
Shorten your checkout lines to enhance customer experience
September 2019, Hikvision South Africa , Retail (Industry), CCTV, Surveillance & Remote Monitoring
Hikvision's queue detection technology is purpose-built to offer cutting-edge flow analysis to retail outlets and any situation where waiting to pay is required.
Read more...
---
Constructive CCTV contributions to research
September 2019, Leaderware , Editor's Choice, CCTV, Surveillance & Remote Monitoring
Study leads to understanding that we need more recognition and reward for constructive participation in society.
Read more...
---
Managing staff effectively
September 2019, dormakaba South Africa, iPulse Systems , Integrated Solutions, Access Control & Identity Management
Workforce management solutions allow organisations to track the relationship between productivity and the cost of employment, incorporating issues such as health and safety, T&A, rostering and more.
Read more...
---
Ensuring a seamless ultra-wideband ecosystem
September 2019 , Editor's Choice, IT infrastructure
FiRa consortium ensures an interoperable ultra-wideband technology ecosystem across chipset, device and service infrastructure through standards and certifications.
Read more...
---
New Africa sales manager for Axis Communications
September 2019, Axis Communications SA , News, CCTV, Surveillance & Remote Monitoring
Axis Communications has appointed Brendon Hall, previously the founder and MD of Pentagon, as its new sales manager, Africa.
Read more...
---
Hikvision helps secure African Union Summit
September 2019, Hikvision South Africa , News, CCTV, Surveillance & Remote Monitoring
Hikvision established a complete intelligent video solution to ensure the security of the thirty-third African Union (AU) Summit held on 7 July in Niamey, the capital of Niger.
Read more...
---
The hunt for the Carbanak group
September 2019 , Editor's Choice, Cyber Security, News
Tomorrow Unlocked has released a free four-part documentary that tells the story of the notorious Carbanak APT group and its $1 billion bank heist.
Read more...
---
Genetec to integrate CylancePROTECT
September 2019, Genetec , Editor's Choice, CCTV, Surveillance & Remote Monitoring, News
Genetec has announced it is partnering with Cylance, a business unit of Blackberry, to bring AI-based antivirus protection to its appliance customers.
Read more...
---
Best in class at sea and ashore
September 2019, Axis Communications SA , Transport (Industry), CCTV, Surveillance & Remote Monitoring
Thermal network cameras support the guard tour function that can be used for continuous monitoring of a particular area according to the pre-set guard tour.
Read more...
---
Increase security efficiency, decrease costs
September 2019 , Security Services & Risk Management, Integrated Solutions
Trackforce offers customisable mobile and web applications to increase security operational efficiency and lower costs.
Read more...
---