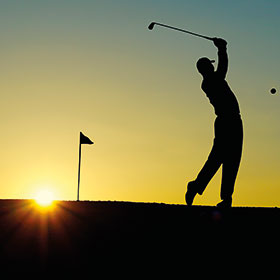 Securing Serengeti
August 2018, This Week's Editor's Pick, CCTV, Surveillance & Remote Monitoring, Access Control & Identity Management, Perimeter Security, Alarms & Intruder Detection, Integrated Solutions, Security Services & Risk Management, Residential Estate (Industry)
Launched in 2007, Serengeti Estates has become one of the country's leading luxury residential estates, offering residents a wide range of services to enhance their estate experience, including a Jack Nicklaus signature golf course supported by a Pro Shop and golf training academy, as well as fine dining and conferencing in the midst of tranquil surroundings – even though the estate is located just 12 km from OR Tambo International Airport.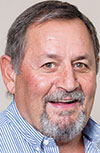 Hannes Hendriks
Of course, to support the lifestyle residents and visitors to the estate expect, security is of prime importance to the estate's management. Hannes Hendriks has been the estate manager since inception and has, as one of his functions, the responsibility for the estate's security operations. He offered some insights into his thinking in securing Serengeti, as well as a brief glimpse into future developments at the Residential Estate Security Conference 2018. (Hendriks' presentation received such a positive response from attendees at the Durban conference in March 2018 that Hi-Tech Security Solutions asked him to speak at the Johannesburg conference in August as well.)
The estate covers some 820 hectares with a 17.5 km perimeter, making securing it no easy task. At the time of the presentation, the estate held 1175 freehold stands and 625 sectional title stands, an office park and a variety of other amenities for residents and guests. And with expansion plans already under way, the security of the estate will be even more complex in future.
Key to the security of any estate of this nature, as well as to its efficient management is the Home Owners Association (HOA), which is a community organisation designed to give continuity to the community while delivering a secure and safe environment, and protecting the investment people have made, among other tasks.
Three pillars of community continuity
Hendriks explains that the continuity of a community such as the one at Serengeti relies on the HOA delivering on three key pillars:
1. Creating and maintaining the lifestyle the community expects,
2. Providing a safe and secure environment, and
3. Ensuring a return on their investment in the community.
Of course this is easier said than done as there are a number of risk factors to consider in getting to the ideal state where the goals of all three pillars are met, balanced and maintained. Internally there are financial, corporate, maintenance (infrastructure and ecology), and risk management challenges (among many others). Externally the risks can be summed up in the PESTEL framework:
• Politics
• Economic
• Social
• Technology
• Environment
• Legal
Hendriks is a proponent of a layered approach to security. He says there is no single technology that could meet all your needs without being overcome by experienced people, hence the need for a layered multiple technology solution where risks are high.
Exactly what makes up these layers depends on the customer and their expectations, as well as a good understanding of the risks they face. However, it is important that estates take a holistic approach to site security. This means "the elements of a layered security solution are complementary and work in unison to provide a strong security regime which protects against both known and perceived threats."
When it comes to security, Hendriks believes there are four pillars one must address for a secure estate. He adds that it is important to note that all these pillars must be based on the foundation of a single integrated management information system. The pillars are: the perimeter, access and egress control, the control room and the estate's security force.
1. Perimeter
A secure perimeter is one that cannot be penetrated. However, if it is, the responsible people in the estate need to know about it immediately. This is more than simply an alarm that makes a noise, the alert should tell you where the perimeter has been breached and by what – a person, a gang, a car, an animal etc. Furthermore, since criminals are not going to hang around the area they just penetrated, the perimeter security system must also allow for the tracking of the intruders.
Serengeti's perimeter security includes either a 3.1 m wall topped with an electric fence, and/or 2.4 m electric fence, divided into zones. This is supported by an anti-dig solution as well as vibration detection technology. This is further supported by surveillance cameras, both static and PTZ.
Even this, Hendriks explained, was not a perfect solution and the security refresh the estate is undergoing (due to some of the systems installed reaching the end-of-life) will address additional needs, which includes better night-time surveillance, which will be achieved with the installation of 42 thermal cameras. Additionally, the refresh will see video analytics being run on the edge (on the cameras). An additional 32 Bosch PTZ cameras will be added to assist in tracing and tracking any intruders.
2. Access and egress control
Fast and efficient access and egress control is vital for a secure estate. This is even more important for an estate like Serengeti where visitors can arrive unannounced for events or to play golf. To achieve this, according to Hendriks, requires the effective integration between people and technology.
Serengeti has been using a combination of biometrics and card access controls, as well as a custom visitor management system, supported by cameras and licence plate recognition (LPR). Once again, the security system refresh underway will improve upon the current system, with the LPR system updated to be more proactive, new models of the static cameras covering the entrances and exits, and the other access systems (from Idemia (Morpho) and Impro) upgraded to the latest versions. The visitor management system will be changed to a solution from Glovent since the custom system will no longer be updated.
3. Control room
An effective control room is one that deals with all the business processes of an estate, handles life threatening and non-life-threatening incidents, and provides online real-time reporting of all systems. In addition, it must flag all exceptions, no matter what.
Hendriks is also in the process of upgrading Serengeti's control room, developing an integrated, centralised management system that integrates all business and security processes. While the previous control room was integrated, there were certain processes that operated autonomously – such as the Impi Fence Vibration System, which has been replace by JVA perimeter software and integrated into the new system. Further changes will also ensure that the business network and security network are split to enhance the security of the whole system.
Work is also underway to ensuring that everyone in the control room has the required knowledge and skills to do their jobs effectively and make optimal use of the technology at their disposal.
4. Security force
Serengeti has its own security force made up of guards and response units. However, an estate's security force can't be the 'guns and dogs' force of the past. Today's officers naturally need to be able to handle intrusions and so on, but they must also be community oriented.
Hendriks says this means they need to be public relations and problem solving orientated, environmentally aware, while still fulfilling their crime prevention, by-law enforcement and emergency services roles.
Security management systems
A management system is not something that can be bought off the shelf. It is a complex system that needs to be able to handle every issue the estate throws at it, preferably from the same interface. This means it needs to be easy to integrate security and non-security functions.
Hendriks mentioned a number of features that a good management platform should support. These include it being a truly open PSIM (physical security information management) system, able to handle IP, analogue and high-definition analogue cameras, with video and audio analytics and forensic search capabilities, interactive maps and so on.
He is also of the opinion that the system should offer one-time licensing without maintenance fees, and a linear pricing structure. This makes it simpler for security managers to plan their budgets more accurately and avoid sudden surprise invoices.
Systems and technology risks
One of the risks that covers all the pillars of estate management is that of the efficacy of the systems used in daily operations, whether these are security, financial, communications or even customer relationship management systems. Hendriks listed a number of threats to these systems, from system failure to security breaches, poor data integrity to obsolescence, and many more. While not traditionally in the realm of security operations, these risks also need to be catered for to ensure the whole estate runs efficiently.
Hendriks went on to discuss specific security systems that will be included in the security refresh and their benefits, from video analytics to LPR and electric fencing, before mentioning some of the next development phases that will be happening at Serengeti. The estate will see some impressive development projects over the next year or two, which will serve to enhance the return on investment for residents and businesses on the estate. This will keep the security team on its toes as more people and organisations make their investment into their and the estate's future.