printer friendly version
Nice price, but consider the cost
Residential Estate Security Handbook 2018 CCTV, Surveillance & Remote Monitoring, Residential Estate (Industry)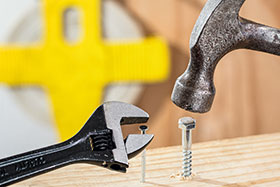 The influx of cheap surveillance products in recent years has put the squeeze on everyone in the supply chain, from the more established equipment manufacturers who have to compete with them, to the installers and system integrators who are forced to slash their margins. Even the guy selling out of his security shop in the corner of the mall now has to deal with the fact that people can buy the same stuff he sells for cheaper from the likes of Makro or Takealot.
Whether this scenario is being driven more on the demand side or the supply side is debatable, but is ultimately a chicken-and-egg question. It is not hard to see the allure of opting for a CCTV camera that's half the price of a high-end model and buying two instead of one, to either cover twice as much viewing area or to keep one as a spare for future expansion or replacement. Yes, people want to pay less for stuff and yes, companies will try to give them what they want. The economics are inescapable, but estate managers don't have the luxury of considering cost alone as their residents' lives and possessions are at stake.
To be fair, cheap is a pejorative term here because lots of the low-cost offerings these days are actually really good at what they do … but they still can't make you good at what you do. For an estate's security manager to use their budget not to buy the best (or best suited) equipment, but to rather plaster every square metre of an estate with lower-cost alternatives is not an effective strategy – not because it wouldn't be effective necessarily but because it's not a strategy at all.
That being said, just because something is more expensive doesn't automatically make it better (although the legions of loyal Apple fans out there might disagree) but it's important to weigh the potential downsides in the long run against the desire to save a buck in the short term.
Know what you need, and what you can get
The surveillance market is crowded nowadays with brands competing on features and pricing, and the underlying technologies are advancing at breakneck speed. This means security managers are spoilt for choice, and there are solutions available for pretty much any need or want they might have.

Sasha Bonheim.
Starting at the estate's boundaries, Sasha Bonheim from Axis Communications, points out that a secured perimeter with advanced analytics not only results in residents being able to enjoy the peacefulness and splendour of their country-style living without the constant threat of security-related incidents, but also results in fewer false alarms and callouts for the guards.
"A professionally installed thermal perimeter solution will also result in zero blind spots," she says. "One could also add a PTZ (pan/tilt/zoom) camera to the highest points on the perimeter to then provide enhanced visual support for patrolling the area, as well as wide area coverage and great detail when zooming in.
"With the technology available nowadays, you also have the possibility to integrate advanced analytics, such as LPR (licence plate recognition), with your surveillance system to result in a fully automated access control system. Software allows registered vehicles to access the estate without the hassle or security breach risk of tags or access cards. Licence plate recognition facilitates the flow of traffic, reducing bottlenecks caused by misplaced security devices."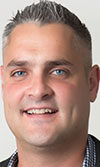 Quintin van den Berg.
There is no escaping the fact that good security comes from good planning, says Bosch Building Technologies' Quintin van den Berg, and sometimes products need to be put to the test to be sure how they'll perform in practice. "The first step would be for the user to determine what is required from a surveillance solution."
Appointing an experienced consulting firm to perform a risk assessment and needs analysis plays a vital role. Based on the outcome of said assessment and needs analysis, it is highly recommended to conduct an onsite product and technology shootout that will provide the user with a clear outcome and performance of the different products being considered, especially in the case of mission-critical or high-risk security applications.
"New-generation surveillance systems offer much more than just an HD video feed – delivering highest-quality images with resolutions up to 4K Ultra HD, low-light technology, thermal solutions for complete darkness and intelligent video analytics that enable customers to interpret video data directly at the source, which helps to substantially improve levels of security, as well as offer clear business advantages."
Keep the circuit closed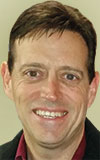 Sean Mortassagne.
In our connected world, ComNet Connectivity Solutions' Sean Mortassagne warns that the 'closed circuit' part of CCTV must not be neglected. "The so-called 'race to the bottom' when it comes to cameras in particular, has a knock-on effect because as we all know the cheaper products tend not to be the most secure on earth. Putting aside the commercial effects that low-cost surveillance products are having, from a technology point of view an installer or end user is not necessarily making a bad choice by going that route – if they design the network properly.
"Most anything that's IP-based can be breached, and cybersecurity must be regarded as equally important as hardware quality. Almost all these lower-cost cameras will put out a decent quality, usable picture which the layperson usually discerns as the initial mark of quality, along with specifications and build quality and warranty and so on. However, things like firmware stability and integrity, and manufacturer support are often only touched on towards the tail-end of a sales pitch (if at all) and they usually pose the most risk to the customer's network security and integrity," he says.
Mortassagne describes as shocking the number of times he sees estates' security systems connected to their regular networks. "This exposes them to all sorts of things – a user on the network might be able to access a camera and disable it, for instance. Once that happens you don't know what else is happening inside the camera, there could be malicious or faulty coding for all you know. Homeowners associations and estate managers must live up to the duty of care they owe to their residents, which extends beyond things like landscaping and maintenance."
Careful network design will get around nearly all these issues, he continues. "Keep the security network closed and dedicated, or if you're going to leave it to have access to the outside world, at least go through a secure gateway device. Make sure the network is layered and secured and make sure all security features are programmed. At the control room end make sure computers that are used by operators to access the system are also bolted down – no USB ports that are open, no DVD drives and things like that which might result in staff knowingly or unknowingly putting bad information onto the network."
Goedkoop is duurkoop
The Afrikaans phrase 'goedkoop is duurkoop' sums up more succinctly than any English expression the pitfalls of prioritising price above all else. Being risk-averse animals by nature, security managers must not ignore the potential consequences when choosing a surveillance system.
"One has to take the TCO (total cost of ownership) into account when purchasing a surveillance system and look at all the variables that come into play," advises Bonheim. "Apart from the cameras, the other costs that come into play include storage, bandwidth, accessories as well as software. You then have to look at the benefits of the solution and be prepared to invest in maintenance, deployment and operation of the system.
"I feel installing cameras for the sake of visibility and deterrence will not have an impact on the overall security for an estate. Cameras form part of a bigger solution and when used and implemented properly they will add a first line of defence to a security system. Investing in the correct cameras for the job will have a huge impact on the overall surveillance system."
Using low-cost surveillance products can affect the quality and the durability of the implemented security solution, van den Berg cautions. "Customers often argue that a low-cost surveillance product could be replaced multiple times before reaching the cost of a premium surveillance solution. This may be true, however potential risks pertaining to data security breaches and system downtime should be taken into account when investing in a surveillance solution, in addition to the end-user's need for high accuracy in detection and functional analytics.
"Typically, in low-cost surveillance systems, the need for replacement and maintenance support ultimately has a high impact on total cost of ownership and meeting users' expectations when paying a premium for safe and secure living. Installing a surveillance solution to achieve a level of compliance within a residential estate environment or to create a level of awareness within the community would result in a 'dead' investment. Rethinking video security means nothing if it can't deliver the right information in case of an emergency or provide the correct evidence after a criminal act."
Speaking to the impact caused by low-cost products flooding the market, Mortassagne has this to say: "The commoditisation of CCTV products, primarily by the race-to-the-bottom brands, has forced many companies to rethink the calibre and cost to company of staffing they employ. Whereas before, where a skilled sales engineer would conduct a site assessment and determine the correct placement of CCTV equipment according to risk, type and budget, nowadays CCTV equipment is so bottom-dollar that it's easy for most anyone to place CCTV equipment into a site in every imaginable corner, and then still allow for spares.
"More often than not this approach misses the point of implementing CCTV entirely, but some may say 'who cares when the sales person has just sold N+1 worth of equipment'? Why pay a skilled sales engineer a decent wage to get it right for the customer, when an inexperienced sales person can literally plaster a building with cameras at low budget without too much knowledge, look good doing it ... and then move onto selling a PABX, a VoIP, or photocopier rental solution in the next breath?
"It's a challenging matter to remain profitable and pay decent wages, but yet we will all have to adapt and overcome these challenges. The CCTV market of yesterday is not the same place we are going to," he concludes.
For more information contact:
Axis Communications SA, +27 11 548 6780, sasha.bonheim@axis.com, www.axis.com
Bosch Building Technologies, +27 11 651 9600, quintin.vandenberg@za.bosch.com, http://africa.boschsecurity.com/
ComNet Connectivity Solutions, +27 12 004 0175, smortassagne@comnet.net.za, www.comnet.net.za
Credit(s)
Further reading:
Reinventing network camera security
Issue 1 2020, Axis Communications SA , CCTV, Surveillance & Remote Monitoring
Now in its seventh generation and celebrating its 20th anniversary, the Axis ARTPEC chip was launched in 1999 designed to optimise network video.
Read more...
---
Cloud-based fleet and driver management
Issue 1 2020, Graphic Image Technologies , CCTV, Surveillance & Remote Monitoring
Graphic Image Technologies (GIT) has announced the availability of a cloud-based dashcam designed to improve on-the-road behaviour and assist in improving fleet management.
Read more...
---
The instruments for investigation
Issue 1 2020, Technews Publishing , Security Services & Risk Management
Regardless of the reason for investigation, the investigation is only as good as the investigators.
Read more...
---
Do we really want simplicity?
Issue 1 2020, Technews Publishing , News
Everything today has to be simple, easy and fast. Even access to your bank account has to fit these adjectives and banks spend significant time and money trying to ensure their web and mobile interfaces ...
Read more...
---
Security events you can't miss in 2020
Issue 1 2020, Technews Publishing , News
Hi-Tech Security Solutions will host a number of focused events in 2020 to highlight the latest in security technology and the operational benefits they deliver.
Read more...
---
Leaders in risk and security: You have to know it to manage it
Issue 1 2020, Technews Publishing , Security Services & Risk Management
Hi-Tech Security Solutions profiles Nash Lutchman, Senior Vice President and Head of Protection Services at Sibanye-Stillwater.
Read more...
---
Trends 2020
Issue 1 2020, Technews Publishing , Editor's Choice
Hi-Tech Security Solutions asked a few people from diverse companies to join us in a round-table discussion about what they expect to see happening in their environments in the coming year.
Read more...
---
The move to services and RMR
Issue 1 2020, Merchant West, G4S South Africa, Technews Publishing , Integrated Solutions
Project work used to be the staple diet for system integrators, but that was before the services model changed the way businesses buy and use their security systems.
Read more...
---
Cathexis specialises in integration
Issue 1 2020, Cathexis Technologies , CCTV, Surveillance & Remote Monitoring
The integration of multiple systems is intrinsic and essential to the goal of creating an effective and efficient operational environment.
Read more...
---
Slow and steady wins the access race
Issue 1 2020, ZKTeco, Technews Publishing , Editor's Choice, Commercial (Industry)
The commercial sector is slow in migrating to new access control technologies, with the majority of companies remaining with card and fingerprint solutions.
Read more...
---