printer friendly version
CCTV, crime and consequences
August 2015
CCTV, Surveillance & Remote Monitoring
We install CCTV systems because we expect people to be aware that they are under camera surveillance and to adjust their behaviour accordingly. This is part of the deterrent effect that CCTV has. Yet we know, and repeated camera evidence bears this out, people steal despite cameras and even directly in front of them. In some cases there is some attempt to circumvent cameras, while in others there are efforts to conceal or camouflage activities.
Underlying our use of CCTV is that we still have an assumption that the cameras will have some kind of impact. The use of recorded evidence is seen to influence people's behaviour as there will be consequences and potentially, some kind of punishment or sanctions. Yet, what if people don't play by these rules? What if they don't care whether there are cameras and do exactly what they want? And what if they get away with doing so, repeatedly?
There is an increasing phenomenon in South Africa that criminals are ignoring, or are acting in the belief that there are no consequences to their actions. They display little concern for being caught. This is not a new phenomenon, and it is not unique to South Africa. I have video of shoplifters in the UK saying that they are not worried about cameras because they were just planning on running out of the shop anyway if there were any threat. Neither is it just an issue for CCTV, with cases of fake qualifications or degrees becoming almost commonplace and financial fraud an ongoing concern.
However, there is an increase in the occurrence of people in South Africa who are blatant in their ignoring of the presence of cameras. While they make up a relatively small number, they have the potential to represent a lot of losses through occasions of repeated theft, and encouraging others to do the same. Indeed, we already have organised crime harnessing this kind of feeling to create and train criminals as part of systematic theft, even to the extent of using children.
What is driving such a philosophy? We do find a number of CCTV systems that are literally just for show. Criminals may develop the belief that after being successful in stealing from one location where there are cameras, that they can steal from other places that also have cameras. This kind of thing can then snowball across different sites. Further, we are seeing an increasing disregard for enforcement personnel. Increased use of firearms and a willingness to use them by criminals is becoming commonplace.
Security and even CCTV control rooms are themselves coming under attack. We have too little police law enforcement, it is often ineffective, and even police are now becoming targets for criminals. Where we have police being killed for their weapons, it signals a major shift in the status of law enforcement where they also become the victims. If we do detect theft, therefore, how easy is it to then do something about it.
This new criminal philosophy is probably always been there to some degree, but as I indicated seems to becoming more blatant. This message is also perpetuated by prominent people in society from the very top feeling they can behave with impunity and that they are not accountable to anyone. This provides modelling behaviour for other people in society.
It is based on the following premises:
• They think that they won't get caught.
• If caught, they think that they won't be charged.
• If charged, they feel they won't ever be convicted.
• If convicted, they think they won't receive punishment – eg. leave the organisation before being fired or facing criminal charges.
• They feel they can just repeat the process again if anything does happen with no implications from the past.
Punitive sanctions on people who get caught which can act as a deterrent for them and others therefore seems to be in short supply. This does raise the issue relating to rights and punishment and why there so much less crime in other counties who are so much poorer than South Africa. To pursue that though is scope for another article. To break this criminal sense of immunity to cameras, there needs to be effective sanctions which also implies that you are able to apprehend the suspect and effectively prosecute them. This applies to both private institutions where criminal proceedings are not pursued, and the legislative system.
Companies are as much to blame as the state. In many cases, fraud, theft and other situations are swept under the carpet and the person shifted out of the organisation to be somebody else's problem. This is not just relevant to actions of crime. Violations of procedure, standards, and ethical conduct also should be directly addressed.
We are in real danger of experiencing the broken window effect within organisations where, if not addressed, small problems spread and create the breeding ground for a whole range of other issues. There is often a lack of genuine willingness to prosecute wrong doers in the organisation. This may stem from it being seen to be too much overhead to go through the judicial process. Alternatively, it could be due to a lack of confidence in gaining a conviction, or being side tracked from key operational requirements.
Either way, a message is sent to the person that they can get away with the crime, certainly by moving to another employer and trying the same there. Further, it sends a message to other personnel that they are unlikely to be punished if they try the same things. There is a danger that the lack of enforcement gets accepted as the norm. The prosecutions of FIFA and applications of international standards in other areas remind us that there is an international norm of behaviour that provides us with a reference for our own standards.
I have come across a number of companies who have, on principle, followed through on the prosecution of anyone committing offences. One of these was a major supermarket chain who systematically went after those responsible for armed robbery in their stores. Not only for reasons of catching them, but also for stopping other robberies in the future and sending a message to their store owners that they were committed to protect them. Aggressively pursuing criminals identified as repeat offenders and following through where they are committing acts when out on bail or with suspended sentences offence to ensure harsher sentencing is another approach to remove them from the streets.
Fortunately there are still motivated and committed people who stand for ideals and fight crime across South African society. I'm fortunate to encounter them as part of my work and they are spread across all levels of society. They have in common a strong moral compass about what is right. We need to avoid the feeling that catching people is a waste of time,. When we give up on detection, we are abdicating our roles in society. We get the systems and people we deserve.
A CCTV strategy to address these concerns needs to challenge the psychological sense of immunity that such criminals feel, that causes them to be so flagrant in their activity. I see the following areas as an important part of this kind of strategy.
• A need for effective live surveillance with skilled personnel capable of early detection.
• An active response to incidents that are detected.
• Investigations and follow up with extensive case building and profiling.
• A commitment to prosecute from top management.
• Thorough preparation and assistance to the justice system to facilitate the process.
• A recovery system for illegal gains.
• A system of intelligence and shared criminal databases.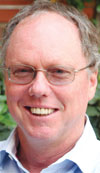 These are not new components of a strategy, and there are a number of companies in high risk areas who have been addressing these elements in a comprehensive way for some time. However, as an industry, we all need to make a psychological shift from an expectation that cameras will perform, to a strategy that maximises the impact on criminals. Only then will CCTV become the kind of deterrent that we expect.
Dr Craig Donald is a human factors specialist in security and CCTV. He is a director of Leaderware which provides instruments for the selection of CCTV operators, X-ray screeners and other security personnel in major operations around the world. He also runs CCTV Surveillance Skills and Body Language, and Advanced Surveillance Body Language courses for CCTV operators, supervisors and managers internationally, and consults on CCTV management. He can be contacted on +27 (0)11 787 7811 or craig.donald@leaderware.com
Credit(s)
Further reading:
Why is CCTV failing?
Issue 2 2020, Leaderware , Editor's Choice
It seems that a lot of the CCTV systems out there are largely for show, or to retrieve information afterwards.
Read more...
---
The importance of correct specifications
Issue 2 2020, Sensor Security Systems , CCTV, Surveillance & Remote Monitoring
To prevent the incorrect specification of CCTV equipment, Sensor Security has a comprehensive checklist to complete.
Read more...
---
Dahua unveils core products for 2020
Issue 2 2020, Dahua Technology South Africa , CCTV, Surveillance & Remote Monitoring
Dahua Technology unveiled its 2020 core products in Intersec Dubai, enabling and accelerating its AIoT transformation.
Read more...
---
Wireless HD CCTV network
Issue 2 2020 , CCTV, Surveillance & Remote Monitoring
Infinet Wireless' wireless solutions have been deployed in Ipswich town centre to improve safety and ensure hassle free HD surveillance.
Read more...
---
The impact of the COVID-19 virus on security
Issue 2 2020, Leaderware , Editor's Choice
The social and personal implications of the COVID-19 Corona virus has already had a devastating impact on countries, social institutions, communities, businesses and individuals.
Read more...
---
Hikvision launches LED display product line
Issue 2 2020, Hikvision South Africa , CCTV, Surveillance & Remote Monitoring
Hikvision has launched a full range of internally manufactured LED displays, providing high-definition colour imaging.
Read more...
---
End-to-end surveillance upgrade
Issue 2 2020 , CCTV, Surveillance & Remote Monitoring
An upgrade of video surveillance solution composed of video management software and 425-plus new cameras has transformed security operations for the Central Bank of Jordan.
Read more...
---
Reinventing network camera security
Issue 1 2020, Axis Communications SA , CCTV, Surveillance & Remote Monitoring
Now in its seventh generation and celebrating its 20th anniversary, the Axis ARTPEC chip was launched in 1999 designed to optimise network video.
Read more...
---
Cloud-based fleet and driver management
Issue 1 2020, Graphic Image Technologies , CCTV, Surveillance & Remote Monitoring
Graphic Image Technologies (GIT) has announced the availability of a cloud-based dashcam designed to improve on-the-road behaviour and assist in improving fleet management.
Read more...
---
CCTV surveillance needs are critical in defining types of camera deployment
Issue 1 2020, Leaderware , Editor's Choice
Cameras by themselves do not reduce crime; they need to be implemented as part of a considered strategy of crime prevention and detection.
Read more...
---