printer friendly version
Unintended consequences of video motion detection
July 2015
CCTV, Surveillance & Remote Monitoring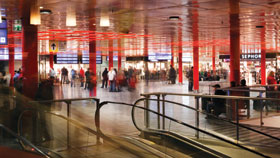 The use of video motion detection (VMD) has been around a long time, and it is now a standard part of any video analytics package. Intelligent analytics have introduced features such as moment in certain directions (towards or along a fence), algorithms to distinguish different types of objects being detected, erratic movement, and more presence than should be expected (in queue management, for example). Even the lack of movement can be used to trigger an alert, for example a vehicle parked in loading bay too long.
Video motion detection is now being touted as a major cure for a range of CCTV issues, including saving on monitor space in the control room, displaying only when the alarm is activated, and alerting and focusing operators on things that are occurring rather than having to look for them. It is capable of some of these, but can end up being more work than less, depending on how it is used.
There are a number of factors that influence the use of video motion detection, no matter how recent the design is. The first of these is the false alarm rate. Controlling for movement can be extremely difficult in outdoors situations, and needs much more than a camera. The whole physical maintenance and prevention of the vegetation area being viewed suddenly becomes a requirement, and one that can lead to appreciable costs.
Controlling vegetation should be a basic tenet of good practice for CCTV, but the timing does become more important when cameras are being affected. Further, it is difficult for VMD detection to compensate for near and far distances, although this is being addressed through improved cameras and analytics. A bird flying near the camera, for example, may set off the same situation as a person running across a clearing. Where false alarms become frequent, the VMD feature becomes more of a liability than an advantage, distracting operators and pulling them from their main function. One site I visited had the operator completing a logbook every time an alarm went off. As a result, virtually all he did everyday was fill in the log book and virtually no proper surveillance was being done. In extreme cases, I've seen sites switch off the video analytics screens because they are such a bother.
Modern video motion detection analytics can be trained and have specific areas defined to increase effectiveness and reduce false alarms. This can be a time consuming process, however, and doesn't always address the issues, or may desensitise the detection too much. Factors such as time of day and light effects also need to be taken into account which can affect detection. Further, serious consideration needs to be given to how the VMD views are displayed on monitors.
I recently saw a person spending about eight minutes trying to get over a fence of an estate to the outside after a VMD alarm had been raised, walking up and down and climbing obstacles in order to work out the best route. All this while the control room operators were handling the incident within the estate and did not address the camera view of the escapee's efforts, who in the end got over the fence and escaped. Placement of the monitor with the VMD camera view needs to consider both the importance of the view, as well as frequency of likely alarms, and false alarm ratios to properly integrate it into the camera viewing strategy.
The use of cameras and video analytics to detect movement can play a major part in complementing control room viewing, covering areas extensively for potential threats. An additional reason for having motion triggered viewing is that the relevant camera views do not have to be recorded the whole time, and this can save significantly on recording requirements. However, there are unintended consequences to almost any camera installation.
I've got one video and I know of several more cases where during an incident a period of almost no clear movement occurs and the camera ceases to display and record. It then starts up again when the movement is detected. It means that your evidence effectively loses a period of time where you cannot say what is happening.
This is likely to be targeted directly by people accused of offences who can claim either tampering with evidence or incomplete evidence of the period being displayed. While purely a technical issue, I know of at least two cases where cases were not followed through because of this problem. It opens up the evidence to potential dispute and reduces the strength of the evidence – ironically the video motion detection worked, but in the process invalidated its own evidence gathering.
This can be compensated for by increasing the set periods that the camera continues to record after being triggered, or since the last set of movement. Users need to be aware of what kinds of incidents can occur within those areas, and how long cameras should be running in order to set appropriate recording times and avoid situations where recording shuts down prematurely.
Video motion detection can play an important role in a CCTV system. However, one needs to be aware that it does require a well thought through approach, ongoing testing and evaluation, and a customised solution for various parts of the site being protected.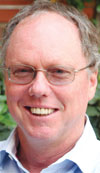 It is certainly not a one size fits all solution. Implemented wrongly, it can mask or distract from real surveillance issues. It needs to be seen as a tool as part of the surveillance strategy, and its interaction with the human factors within the control room needs to be carefully considered. Human verification is usually essential for any video motion based alarm systems.
Dr Craig Donald is a human factors specialist in security and CCTV. He is a director of Leaderware which provides instruments for the selection of CCTV operators, X-ray screeners and other security personnel in major operations around the world. He also runs CCTV Surveillance Skills and Body Language, and Advanced Surveillance Body Language courses for CCTV operators, supervisors and managers internationally, and consults on CCTV management. He can be contacted on +27 (0)11 787 7811 or [email protected]
Credit(s)
Further reading:
Smart car parking solution eases traffic flow
Dahua Technology South Africa CCTV, Surveillance & Remote Monitoring Integrated Solutions Products
Ethiopia's first smart parking lot, designed to improve traffic flow and management efficiency, has been built and installed using Dahua Technology's smart parking solutions.
Read more...
---
VMS 7.2 supports the investigation process and adds cloud capabilities
CCTV, Surveillance & Remote Monitoring Integrated Solutions Products
Qognify has launched the second release of its VMS, including extended support for body-worn video, additional functionalities to support investigations, and a new web client architecture. VMS 7.2 addresses the increasing use of body-worn video (BWV) across many sectors.
Read more...
---
The future of AIoT
Hikvision South Africa News CCTV, Surveillance & Remote Monitoring
Hikvision hosted its 2022 Shaping Intelligence Summit in Bali, Indonesia, on 29-30 November, where the company, its customers, and technology and solution partners, looked into the future of AIoT and explored paths to shared success.
Read more...
---
A comprehensive video solution for retail
LD Africa Retail (Industry) CCTV, Surveillance & Remote Monitoring Products
Retail Intellect is a comprehensive, flexible solution for retailers that matches technologies to ensure point-of-sale safety and security with video analytics.
Read more...
---
Understanding customers better using AI
Secutel Technologies Retail (Industry) CCTV, Surveillance & Remote Monitoring Products
With in-store analytics of consumer behaviour, retailers can improve store performance and boost the productivity of their business.
Read more...
---
Benefits beyond just security
CCTV, Surveillance & Remote Monitoring
Store cameras are boosting customer experience and sales, as well as preventing losses, finds market research e-book from IDIS.
Read more...
---
Hikvision unveils first 'True 8K' NVRs
Hikvision South Africa CCTV, Surveillance & Remote Monitoring Products
The new M-Series NVRs can be used with a host of Hikvision cameras, and are ideal for environments where a wide field of view and extremely high image resolution are needed.
Read more...
---
AI in video analytics
CCTV, Surveillance & Remote Monitoring Integrated Solutions
AI (artificial intelligence), has been developed and debated ever since the first computers were invented, and while the most revolutionary incarnations are not yet here, AI-based technologies are widely used today.
Read more...
---
Milestone flies a Kite for small businesses
Milestone Systems CCTV, Surveillance & Remote Monitoring
Milestone Systems introduces Milestone Kite for small to medium-sized businesses and organisations, supporting 6000+ camera models from 100+ manufacturers.
Read more...
---
Railway AI-enabled video analytics
Rugged Interconnect Technologies CCTV, Surveillance & Remote Monitoring
The Rugged Computing Group has announced the AVA-RAGX, a fanless AIoT video analytics platform for railway applications, paired with Nvidia's Jetson AGX Xavier platform.
Read more...
---