printer friendly version
Stepping into the skills gap
June 2015
Conferences & Events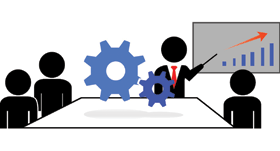 How are South African security technology providers helping to mitigate the skills shortage in South Africa? Is it a case of everyone for themselves and just handing over the product and a manual and hoping for the best? Or is there a moral obligation to extend the value offering by providing customers with suitable training? Hi-Tech Security Solutions takes a close look at what local suppliers are doing to step up to the plate.
Dave Waywell, key accounts director and director of training at Elvey, says that in general, they find there is not sufficient material provided by the manufacturers in terms of quality training programmes. Alternatively, OEMs provide training material after the product has been launched in South Africa, thus negating the possible benefits. As a result, Elvey is inclined to customise, re-write or even recreate programmes that cater for local conditions as well as the skills level of the learners.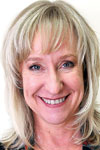 Glynis Penny.
Glynis Penny, human resources director at Regal, says that the company has a good relationship with its vendors and that in many instances they receive customised training packages from them. This greatly assists Regal's commitment to its customers to provide constant and consistent training.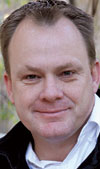 Gordon Moore.
Gordon Moore, business development manager at ADI Global Distribution says that as an international distributor with branches across the globe, they see a diversity in the training provided by the vendors. "Given South Africa's market size, I do not believe that it is viable for all vendors to commit to providing regular training, but ADI works with some vendors that visit South Africa three to four times a year to support the ADI training programme. At the same time we see an increase of vendors that strive to have their own local representation, who can provide training at their own offices."
Free and at cost
Elvey offers professional training on all its key product lines at dedicated training centres throughout the country, as well as in Namibia and Botswana. In addition to training at the branches, the company has two modern, state-of-the-art training facilities at its Greenstone head office and three dedicated training officers who travel throughout the country. The training consists of theoretical, classroom-based as well as practical, hands-on sessions where applicable. All Elvey training officers are certified by the manufacturer where necessary.
Formal product and skills training is at times charged at the cost of training material and certification. Informal training is not charged for. Elvey also customises product training courses to meet the needs of specific clients, for instance the financial sector often requires product training to be incorporated into their unique installation standards.
ADI has a broad portfolio of training modules, including in-house generic modules for beginners for CCTV, networking and intrusion, as well as vendor-specific training. The products that require the system integrator to be certified before they can quote and install a product, are driving the popularity of certain vendor-specific training. This is particularly the case for products like Milestone, Pro-Watch and Tridium. Some vendors incentivise system integrators by offering an attractive pricing structure based on attendance at training courses. Moore says that most trainings provided by ADI have a nominal charge attached, but ADI also offers courses for free.
The channel-managed products that require the system integrator to be certified before they can quote on the product, are driving the popularity of training with some of the bigger vendors. This ensures that the technician installing the product is certified to do so. Examples include Milestone, Pro-Watch and Tridium. Some vendors incentivise system integrators by offering an attractive pricing structure based on attendance at training courses. Moore says that some of ADI's courses are offered at no cost but most of them have a nominal charge attached.
Certified training
Elvey's technical training courses range from a half day to comprehensive full-day or two-day sessions. Elvey also offers a limited number of basic sales courses, which include 'understanding of alarm systems', 'alarm detectors', 'selling alarms', 'basics of access control' and 'introduction to CCTV'. The basic courses cover features and benefits, and all Elvey sales people are trained to provide basic training on features and benefits of the company's products. Suppliers are regularly invited to conduct these informal product knowledge sessions with clients.
In order to assist the industry with the issue of soft skills, Elvey also offers courses on basic electronics, understanding IP and fault finding. In addition, Elvey is the approved partner of Tavcom Training from the UK, so it is able to offer a complete range of programmes aimed at providing the students with an internationally recognised BTech Diploma in electronic security disciplines.
Throughout the year ADI runs a number of road shows where vendors provide product updates as well as a road map of where they are going. Interestingly, Moore says that because the installers are under huge pressure, they often find it difficult to attend these events. However, many of the larger vendors are now offering online training that the technicians can complete at their convenience and at their own pace.
Regal's internal employee training focuses on providing a greater understanding of the product lines with competency training forming the core of product specialist upskilling. With regard to customer training, the company provides countrywide customised, certified programmes throughout much of the year. Local suppliers are involved in the process on a regular basis and international vendors provide training to both employees and customers on a scheduled basis. The company launched its Hikvision one-and-a-half day certified training in May 2015 which provides multi-level competency skills across the board.
Penny says to develop a minimum standard of learning, certified training ensures that course attendees will only be awarded certification once they have been evaluated and deemed to be competent in that particular product or sphere. Customers and employees also have full access to a wide range of complementary training and installation documents on the company's FTP site.
Regal has scheduled training available at all its major centres for both customers and employees. In addition, technical staff provide fortnightly update training and when new products are launched, all sales staff receive ad hoc training. The company maintains a wide-ranging training agenda for its employees from supervisory and selling skills to customer service implementation. In addition, Regal is currently developing and refining a leadership development programme for its employees.
Association support?
The value that organisations like SASSETA play in promoting and developing skills in the industry is not clear according to Moore. He believes that the missing link for all industries is the absence of the previous apprentice roles. Apprenticeship programmes require an investment that few companies are able to afford in the current environment.
Waywell concurs that SASSETA has not played a noticeable role in ensuring that people working in the electronic security industry are receiving adequate skills training. Elvey, he says, has over the years had direct involvement with the regulatory process, but unfortunately has seen that the efforts of those involved are more often than not wasted by the infighting between the statutory bodies of SASSETA and PSIRA. SAIDSA on the other hand, has managed to institute a skills development programme.
He highlights the successes of the fence installation sector in achieving legislated statutory requirements for all installers. Unfortunately, this has not trickled down to the other sectors, who remain deadlocked due to a lack of enforcement and policing by the powers that be.
Penny believes that organisations like SASSETA simply do not do enough for the industry. This is exacerbated by the fact that both SASSETA and PSIRA's focus is on the guarding sector. She believes they need to more fully acknowledge the difference between the needs of training for the electronic security products sector and those for the guarding sector, and develop suitable training material for the former. Alternatively she suggests it is perhaps time that a dedicated industry organisation undertook this role. Currently, she feels, there is no incentive for security product installers to become certified.
Installation assistance
Waywell says that customers often revert to Elvey for help during installations. The company provides extensive technical support to meet this requirement. Wherever possible they flag companies that are using their technical support people on a regular basis so that they can offer them complimentary training. This assistance, he clarifies, is part of the company's value add and one of their eight pillars of service excellence.
He adds that distributors will always be responsible for providing product training, either directly or via manufacturers. The question of skills development and minimum standards can only be addressed once the political and statutory bodies have embraced the need to move forward.
Moore says that ADI is inundated with support calls, which shows there is an increased need for training. ADI currently provides free onsite support, dependent on the availability of its technicians and in all instances with the system integrator present. Knowledge transfer takes place when support technicians go out to site. ADI strives to address the areas where they see an incline in support calls in their training modules, however the biggest challenge system integrators are facing is the wide variety of products available. The rise of social media, purportedly educating the end user on the broad portfolio of products available, creates a diverse demand and makes it difficult to focus on a specific range of products.
Regal has developed a strong technical support contingency to provide customers with high level aftermarket support. This is provided at the company's head office through product specialists as well as through technical advisors, handled at a branch level. It is evident that when installers attend training courses, there is a decreased requirement for assistance during installations. Penny advises installers to take advantage of any product or soft skills training offered. She highlights computer literacy, IP networking and installation principles as being especially beneficial. Her desire is for the security industry to create a solid framework, with certification benchmarks, for the building of expertise.
For more information contact: ADI Global, +27 (0)11 574 2532, adelaide.taylor@adiglobal.com, www.adiglobal.com; Elvey Security Technologies, +27 (0)11 401 6700, info@elvey.co.za, www.elvey.co.za ; Regal Distributors, +27 (0)11 553 3300, info@regalsecurity.co.za, www.regalsecurity.co.za
Credit(s)
Further reading:
Integrated security solution
Access & Identity Management Handbook 2020, Elvey Security Technologies , Access Control & Identity Management
The ability of access control solutions to seamlessly work with surveillance and building management systems is so important it cannot be overemphasised.
Read more...
---
Efficient access management
Access & Identity Management Handbook 2020, Regal Distributors SA , Access Control & Identity Management
ZKBioSecurity contains multiple integrated modules such as access control, time and attendance, consumption management, elevator control, hotel lock management, visitor management and more.
Read more...
---
Surveillance augmented by technology and people
November 2019, Technews Publishing , CCTV, Surveillance & Remote Monitoring, Conferences & Events
iLegal 2019 examined how the surveillance industry is being enhanced through the intelligent integration of the latest technology and the best people have to offer.
Read more...
---
Cloud-based access control
November 2019, Elvey Security Technologies , Access Control & Identity Management
Hattrix is a flexible and scalable security platform that marks a shift toward outsourcing security, similar to other services such as IT, HR, and legal services.
Read more...
---
Cable theft detection and alerting system
November 2019, Elvey Security Technologies , Products
Cable theft monitoring and alerting system makes use of Permaconn devices and the Pocket Secure app for real-time alerting.
Read more...
---
Camera Nest enclosure improves accessibility
November 2019, Elvey Security Technologies , Products
The launch of the South African made Camera Nest fundamentally changes the surveillance mounting and installation method.
Read more...
---
Thinking, learning video management system
November 2019, Elvey Security Technologies , Products
DeepAlert's real-time alerting solution leverages deep learning artificial intelligence (AI) technology to perform video analytics on a continuous basis.
Read more...
---
8-port PoE managed switch
November 2019, Regal Distributors SA , IT infrastructure
The NW101-7 is an 8-port PoE managed gigabit network switch capable of supporting 4K high-definition video transmission.
Read more...
---
4-ports industrial PoE managed switch
November 2019, Regal Distributors SA , IT infrastructure
The NW100-3 is a 4-port industrial full gigabit PoE wall-mount gigabit managed network switch with 1 x 60 W and 3 x 30 W PoE ports capable of supporting 4K high-definition video transmission.
Read more...
---
Security system for high-end hotel
CCTV Handbook 2019, Elvey Security Technologies , CCTV, Surveillance & Remote Monitoring, Integrated Solutions, Entertainment and Hospitality (Industry)
An international hotel group has made a substantial investment in upmarket hotels within a prestigious Northern Suburbs mixed-use precinct.
Read more...
---