printer friendly version
Driving the value of surveillance
CCTV Handbook 2018
CCTV, Surveillance & Remote Monitoring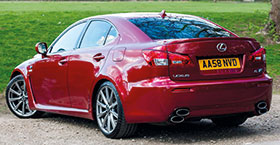 There is an old saying about how everything is bigger in Texas, and in the case of Lexus of Lakeway, the expression certainly rings true.
Located less than 20 miles from the burgeoning technology hub of Austin, the luxury automobile dealership sits on more than 30 acres in the small town of Lakeway. The town is home to just over 11 000 residents.
Unlike most auto dealerships that people are accustomed to, Lexus of Lakeway doesn't have rows, upon rows of cars parked in what seems like an unending landscape of asphalt. The community of Lakeway has very exacting standards when it comes to the architectural features of the surrounding businesses and the dealership was no different.
As part of an effort to be aesthetically pleasing to the town and its residents, Lexus of Lakeway was built vertically and features multiple levels complete with rooftop parking, resembling something more akin to a resort than a contemporary dealership. The cars that are visible on the ground are spread among the hills and surrounding property to keep the facility from appearing like a cluttered car lot.
However, Lexus of Lakeway's commitment to being a good business neighbour doesn't just stop at the architecture of their building. The dealership also makes every effort to keep bright lighting and loud noises to a minimum, which is why the facility's doors open and shut within just 10 seconds of a vehicle pulling in or out.
The job of securing this expansive and unique auto dealership fell to Jake Hargis, parts and IT director for both Lexus of Lakeway and Lexus of Austin. Having experience in managing a somewhat smaller video network at the Austin dealership, Hargis knew that given the size of the Lakeway property combined with the challenge of having to secure additional areas, such as the retail boutiques, that he would need more advanced surveillance tools at his disposal if they wanted to be able to provide an adequate level of coverage.
And while the 20-camera system they have in place at the Austin dealership is sufficient for that particular location, Hargis also wanted to be able to overcome some of its limitations, such as having to keep and maintain two servers on premises that are solely dedicated to running their surveillance network.
"Here in Lakeway, our surveillance system had to be way more spread out because of the logistics of the property, so I needed more cameras and the ability to work remotely from a workstation without having to access the server and that type of thing," said Hargis.
To address these concerns, Hargis consulted Accu-Tech, which recommended the Arteco Next Video Event Management Software (VEMS) platform. In addition to Arteco Next, more than 30 high-definition IP cameras were installed throughout the lot, some of which had to be converted to wireless with the help of antennas to extend their range given the expansiveness of the property. However, while the cameras themselves are impressive, Hargis said it is the functionality of the Arteco Next software that is the glue that holds the entire network together.
"I can cover a lot more ground with one camera here as opposed to the older system at Austin," explained Hargis. "Before, I might have had an initial angle where I could see 20 cars in a single frame and there was just no way you could read a plate like that. It's simply too big of an area being covered.
"Now, using Arteco Next, I can make a camera change its angle and go in like I'm walking up behind the car and I can zoom in so close that I can read a plate."
Perhaps, most importantly, Arteco Next has provided Lexus of Lakeway with a powerful tool to combat incidents of fraud and shoplifting, which can be extremely costly for the dealership. One of the most common types of fraud perpetrated against auto dealerships is falsely claiming that a car has suffered damage while in the care of technicians at the facility as part of an effort to get free bodywork. But with Arteco Next, Lexus of Lakeway has been able to nip these claims in the bud.
"We do a walk around on every car that comes in here and there might be a big scratch that we write on the work order and they'll sign off on it. But when they come to pick up the car, they'll say, 'that wasn't there'. We can literally pull up the camera now, show where they pulled in, zoom in on that damage and say, 'there it is when you drove in'. "
In addition, the Boutique on Stonelake, which offers the dealership's customers a chance to shop for a variety of different goods, such as clothing, jewellery and books while they wait for service to be performed on their vehicle, is sometimes targeted by shoplifters. Using the video system, however, Hargis is able to easily identify the perpetrator and the vehicle in which they left.
Hargis has received nothing but positive feedback about the Arteco software from the dealership's managers – many of whom have been able to settle disputes using the platform – and said he plans to stick with Arteco for all of their video surveillance related needs moving forward.
For more information, contact Arteco Global, deans@arteco-global.com, www.arteco-global.com
Credit(s)
Further reading:
Efficient storage for security
Issue 7 2020, Dell EMC , CCTV, Surveillance & Remote Monitoring
There is a dramatic increase in the amount of storage and computing power required to support today's safety and security systems.
Read more...
---
Safe restaurant reopening technology
Issue 7 2020, Dahua Technology South Africa , CCTV, Surveillance & Remote Monitoring
Denmark's Arkaden Food Hall makes use of Dahua People Counting and Flow Control solution for safe reopening.
Read more...
---
Forbatt SA invests in South Africa's security industry
Issue 7 2020, Forbatt SA , CCTV, Surveillance & Remote Monitoring
Forbatt SA is set to offer an improved service to the industry by making sure it has the products and solutions the industry needs, as well as a new showroom.
Read more...
---
Analytics with your existing cameras
Issue 7 2020, Secutel Technologies , CCTV, Surveillance & Remote Monitoring
With SecuVue from Secutel Technologies, it is possible for any business to monitor their offices, warehouses or stores remotely, from any part of the world.
Read more...
---
Consolidating control rooms and service delivery within a COVID-19 environment
Issue 6 2020, Leaderware , CCTV, Surveillance & Remote Monitoring
It is essential to have informed, coordinated and professional responses within control rooms at this time of increasing turmoil.
Read more...
---
Technology driving the healthcare industry
Issue 6 2020, Duxbury Networking , CCTV, Surveillance & Remote Monitoring
Seeing cameras as sensors opens up new possibilities, and each one of them responds to typical demands inside a hospital, clinic or nursing home.
Read more...
---
Turn cameras into traffic sensors
Issue 6 2020, Duxbury Networking , CCTV, Surveillance & Remote Monitoring
Safer communities and cities are achieved through a mixture of technology and human resources, working together in a holistic manner.
Read more...
---
Mobotix thermal technology increases security
Issue 6 2020, Duxbury Networking , CCTV, Surveillance & Remote Monitoring
Installations, machinery, equipment and material available on company premises require effective and cost-efficient protection. In addition, operational safety, optimisation of workflows and protection ...
Read more...
---
Getting a visual on Covid-19 screening
Issue 6 2020, Graphic Image Technologies , CCTV, Surveillance & Remote Monitoring
Should organisations be investing in thermal camera technology to simply contain and limit the spread of the virus?
Read more...
---
Flexible temperature screening options for challenging times
Issue 6 2020, Hikvision South Africa , CCTV, Surveillance & Remote Monitoring
A thermal imaging camera is an effective screening device for detecting individuals with elevated skin temperature. This type of monitoring can provide a rapid screening approach in high-traffic areas.
Read more...
---