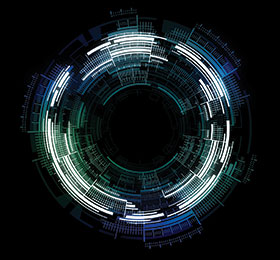 To PoE or not to PoE
April 2018, This Week's Editor's Pick, IT infrastructure
Power over Ethernet (PoE) is a classic example of a technology that is simple but not straightforward. The ability to carry both data and power along the same cable has proven so transformative that in many industries it has become the norm rather than the exception. There are caveats, however, and a multitude of factors need to be considered when deciding whether it is the best option.
Most security products nowadays support PoE, from powered devices (PD) such as CCTV cameras, access control terminals and passive sensors, to power sourcing equipment (PSE) like DVRs/NVRs, Ethernet switches and midspans. But to say that a device supports PoE is like asking a waiter for a warm meal – there are various flavours to suit different appetites, and a selection of toppings to meet sir's, or madam's, particular taste.
Standards, classes and norms
The standard initially created by the Institute of Electrical and Electronic Engineers (IEEE) to standardise PoE – designated 802.3af – is broken down into four sub-classes according to the amount of power required, catering for up to 15,4 W. As the functionalities and capabilities of powered devices correspondingly expanded their hunger for power, standard 802.3at was formalised to support up to 30 W.
In the CCTV market, the majority of IP cameras, for example, are satisfied with 15,4 W, while models such as those with pan-tilt-zoom (PTZ) functionality or integrated heaters happily gobble up the extra power provided by 802.3at. A new standard called 802.3bt is currently in the draft stage, which will allow 100 W for more specialised applications.
To complicate matters further, some equipment vendors do not follow the formally recommended method of stating PoE specifications (which describes both the type and the class) and instead ignore the class modifier. For example, if only the specification '802.3af' is used, this could mean the powered device can be supplied with anything across a wide range of 0,44 W to 15,4 W. Some devices even specify their power level without actually conforming to a specific standard, which can lead to PSEs and PDs not playing nicely together.
The devil's in the details
Andries Mokoakoe, from industrial connectivity specialist RJ Connect, says that professional-class equipment tends to be more trouble-free than consumer-grade alternatives thanks to their stricter adherence to the prevailing PoE standards. But the question of whether PoE is actually the best option is a grey area. "Many factors need to be weighed up, such as how PoE compares to the cost of having a power supply for each camera, and whether there is just one or several cameras connected to the same switch," he says.
He summarises the main points to consider as follows:
• Think about how many PoE-powered cameras might be disconnected if the switch powering them loses power.
• Ideally, make sure that PSEs and PDs adhere to the same standard to avoid power mismatches.
• The power budget must cater for all the PDs that will be connected to the PSE, so if for example four 6 W cameras are connected to the same switch, its power budget must be 24 W – which both the switch and its own power supply must support. This power budget must continually be borne in mind, because if extra cameras are added at a later stage, the switch and/or power supply might no longer be able to cope, which could result in loss of power not only to the new camera but also the ones previously connected.
• Unless all equipment is grounded correctly, a lightning surge hitting a camera can take out the connected switch too.
• Adhere to the recommended distance limit of 100 m, or preferably 90 m to be on the safe side.
"The bottom line is, when in doubt, consult a specialist with a deep understanding of PoE, its advantages and its disadvantages," Mokoakoe says.
According to BT-SA, an ICT infrastructure solutions provider with extensive experience in the fields of access control and CCTV, the ability for different types of equipment, and from different vendors, to work together seamlessly varies from application to application. "In cases where we install our own switches, adaptability is not a problem," says BT-SA's Stephan van Aswegen, senior manager: data network and air conditioning, "but if we have to work with existing network switches, it is advisable to rather install an external power source to ensure stable power to equipment. This also avoids unnecessary call-outs in future."
"Cost is a very big factor when advising a client on going the PoE route or not," he continues. "Rather spend a little more now and save on call-out fees and upgrades in the future. If the client does not have a PoE switch, PoE injectors are required which further adds to the cost. Long-term maintenance and extra expansions costs must also not be overlooked."
Although Cat5e has long been the go-to Ethernet cable for PoE applications, Van Aswegen advises that new installations in particular should favour Cat6 or Cat7 cable, as Cat5 and Cat5e are being phased out. When it comes to retrofit projects, therefore, the barriers to adoption of PoE technology should not be underestimated since new cabling might be necessary, or additional power sources and PoE injectors, which carry not inconsiderable cost implications.