printer friendly version
Surveillance at home
April 2018 CCTV, Surveillance & Remote Monitoring, Perimeter Security, Alarms & Intruder Detection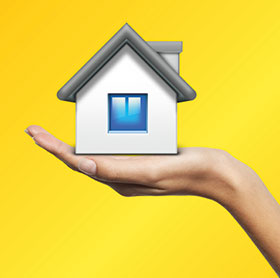 Technology has evolved to the point where home surveillance has become an option for many households, with lower-cost solutions available that are tailored to homes without the need for technical expertise in terms of installation and running the systems.
Hi-Tech Security Solutions looks at some of the options for home surveillance and the real ease of setup. We approached two companies that have a range of solutions specifically aimed at the home market:
- Dahua, represented by Parker Zhou, and
- Hikvision, represented by Toby Chao.
Hi-Tech Security Solutions: There are many cheap surveillance solutions available on retail shelves aimed at home or even small business users, but these may not do the job required. What would you suggest a home or small business user should look for if they are in the market for simple, DIY surveillance solutions?
Zhou: We believe that the DIY solutions for small business should meet the standard of 'low cost and high commercial value'. We suggest that customers add Dahua entry-level customer flow counting cameras and POS integration to their existing retail security system. This small investment delivers business values from effective customer flow analysis and customer dispute resolution.
Chao: For home surveillance, our EZVIZ devices will be the best solution. As for small business, our Wi-Fi IP kit or wireless intercom kit will be the best choice.
Hi-Tech Security Solutions: The home user may not know the difference between IP and analogue (and they may not care), but which of these options is the best for home/small business use?
Zhou: For home use, we recommend a Wi-Fi camera. First of all, for end-users, DIY is the first choice. Without the need of cabling like traditional security systems, the installation and use of Wi-Fi cameras are quite simple. Wi-Fi routers are very popular in homes, thus end-users do not need to add to their surveillance costs in this aspect.
Secondly, Dahua's Wi-Fi cameras offer different shapes and form factors – you can always find one suitable for your specific application scenarios.
Thirdly, while traditional cameras need to work with back-end products, Wi-Fi cameras work with SD cards or cloud storage with relatively low costs.
Chao: For home DIY surveillance solutions, IP will be the best. Although the home user may not have the knowledge of IP, the situation is that most home surveillance solutions have been designed to be very easy to use. Like our EZVIZ products, all the home user needs to do is to download the app and follow the instructions to configure all the settings, which normally takes a few minutes.
Hi-Tech Security Solutions: Can home surveillance solutions be integrated with other security products – such as alarms, perimeter/garage doors, etc.?
Zhou: Home video surveillance, together with alarm detectors and doorbells, form a comprehensive home security solution. The detector can trigger the alarm and camera recording to make alarm events visible.
There are numerous home alarm products on the market in which manufacturers using Wi-Fi, Zigbee, Z-wave, 433/868/915 MHz RF and other protocols can coexist. Unfortunately, many manufacturers have formed their own proprietary protocols as well. In this scenario, products from different manufacturers may not be fully compatible. Thus in the home environment, a single brand is a better option.
Chao: Home surveillance solutions can be integrated with other security products, like our EZVIZ, you can control CCTV/alarms/perimeter together, via one cellphone app. When all are from the same vendor, the system will be more stable because there will be less compatibility problems. But, from my point of view, there is the trend that different security products can work together to make one DIY home surveillance solution.
Hi-Tech Security Solutions: What advice would you give the home user in terms of where to set up their cameras and what needs to be under observation? Would a cloud-based solution be advisable?
Zhou: Different consumers have different habits, application scenarios and purposes. For example, consumers living with their parents, children or pets may want to put the camera in the living room, so that the camera can help you record some unforgettable moments, and they can also communicate with their family through the camera in real-time.
For users with monitoring purposes, we recommend that they put the cameras on the perimeter of the house, such as the yard, doorway, and corridors, so that it will be able to raise the alarm before an intruder breaks into your home, avoiding the risks before they actually happen.
Cloud storage is a major trend in security storage. Some people are sceptical about the safeness of cloud storage. However, local physical storage devices are actually more likely to be stolen or lost. Video and other data in the transmission process to and from the cloud are encrypted using advanced encryption algorithms. Moreover, cloud storage system are continuously monitored against hacking events to improve security.
Chao: We have multiple devices designed for different applications. Basically, we will advise home users to set up their cameras inside and outside their doors to monitor the home entrance, where intruders will likely break in. From some aspects, a cloud-based solution is a better solution, especially when someone breaks in and steals or damages your recorders. In this event, cloud-based solutions can still provide video evidence for you.
As for security and privacy, my suggestion is for those 'public areas' in your house, like the living room, kitchen, back yard and garage, where you can use a cloud-based solution, while for your bedroom it is not recommended to use a cloud solution because of privacy. Although, as long as you are using network devices, there is risk of exposing your information to hackers. Technology is a double-edged sword, it may do good for you, but it may also do bad for you.
Hi-Tech Security Solutions: What solutions does your company market to the home and/or small office market?
Zhou: For home application, we have Wi-Fi cameras, Wi-Fi doorbells and alarm detectors, such as door contacts, curtain detectors, PIR detectors, flood sensors and smoke sensors. With our mobile app, you will receive an alarm message when there is a visitor, or something occurs in your home. You can remotely view the live video through the camera or play back the recorded video clip. In terms of cameras, in addition to common ones, such as the Wi-Fi cube camera, pan and tilt cameras and bullet cameras for different scenarios and installation styles, Dahua is also developing wire-free cameras, which will be available this year. Wire-free cameras enable monitoring in places like yards where power supply is inconvenient.
For video surveillance in small business scenarios, in addition to Wi-Fi solutions, we also have traditional IP and analogue surveillance equipment to solve different needs of different clients.
Chao: Hikvision provides the EZVIZ range of solutions for the home user market.
For more information, contact:
- Zhejiang Dahua Technology Co., +86 571 8768 8883, dahua.sa@global.dahuatech.com, www.dahuasecurity.com
- Hikvision South Africa, Janis Roux, +27 (0)10 035 1172, support.africa@hikvision.com, www.hikvision.com
Credit(s)
Further reading:
Platforms and community lead the future
May 2019, Milestone Systems , Editor's Choice, CCTV, Surveillance & Remote Monitoring, News, Integrated Solutions
Milestone Systems took a look into the future of open platforms and the power of community at MIPS EMEA in Copenhagen in March this year.
Read more...
---
The consequences of false alerts
May 2019, Leaderware , Editor's Choice, CCTV, Surveillance & Remote Monitoring, Integrated Solutions
Craig Donald discusses the impact of false alarm rates on the utility of intelligent security technology systems.
Read more...
---
Does your control room add value?
May 2019, Fidelity Security Group, G4S South Africa, Progroup , Editor's Choice, CCTV, Surveillance & Remote Monitoring, Integrated Solutions, IT infrastructure, Commercial (Industry)
Whether on- or offsite, control rooms are a critical aspect of security today and care must be taken in the design and rollout of these nerve centres.
Read more...
---
Intruder detection is becoming smarter and more mobile
May 2019, Elvey Security Technologies , Regal Distributors SA , Editor's Choice, Perimeter Security, Alarms & Intruder Detection
Alongside the new technologies continually being developed, existing technologies are being co-opted into not only performing an intrusion detection role, but combatting that bane of the electronic security industry: false alarms.
Read more...
---
Dahua Technology
Securex Preview 2019, Dahua Technology South Africa , Products
Dahua Technology is a video-centric smart IoT solution and service provider. Committed to technological innovations, Dahua Technology continues to explore emerging opportunities based on video IoT technologies ...
Read more...
---
Hikvision
Securex Preview 2019, Hikvision South Africa , Products
As per its slogan 'See Far, Go Further,' Hikvision will be showcasing its artificial intelligence (AI), advanced security technology solutions and more. This year, the company's booth will highlight ...
Read more...
---
Complete security solutions for bank branches
May 2019, Hikvision South Africa , Integrated Solutions
Everyone has a favourite heist film – whether it's a traditional shoot 'em up like Bonnie and Clyde, or something a bit more high-tech, like Oceans 11, they're compelling viewing.
Read more...
---
Delivering greater control room value
May 2019, Cathexis Technologies , Editor's Choice, CCTV, Surveillance & Remote Monitoring, Integrated Solutions
A truly integrated security system requires that all aspects of the security system work seamlessly together, while being managed by the heart of the system, which is the control room.
Read more...
---
Security workforce management platform
May 2019, Secutel Technologies , CCTV, Surveillance & Remote Monitoring, Integrated Solutions, Security Services & Risk Management
Secutel Technologies says the South African market is excited about body-cam technology and clearly sees the potential benefits.
Read more...
---
HD PIR camera with strobe light
May 2019, Hikvision South Africa , Perimeter Security, Alarms & Intruder Detection, CCTV, Surveillance & Remote Monitoring
Hikvision's Turbo HD passive infrared (PIR) camera uses advanced video surveillance technologies to capture infrared light given off by human bodies.
Read more...
---