printer friendly version
Risk management training for ­security managers
April 2015
Security Services & Risk Management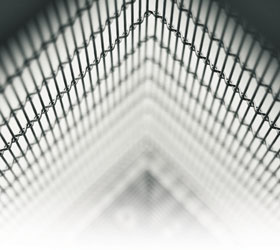 Risk management means different things to different people. For some it's keeping unwelcome guests out of the premises, for others it's all about protecting data and information technology, still others see it as an all-encompassing environment of protecting their companies from any adverse interactions. When one looks at risk management today, there are as many different definitions and job descriptions as there are jobs.
Many companies do not have a definite risk manager, devolving the position to those who are security managers, operations managers, and the occasional risk manager, whose job description is as confusing as it is broad. Basically, the risk manager is responsible for everything that can go wrong unless the company and the individual involved have insight into international risk management best practices that defines the job and the deliverables of the risk manager.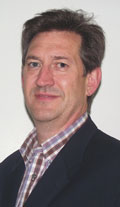 Nico Snyman.
Risk management specialist, Crest Advisory Africa is offering security and operations managers responsible for securing their company's people, property and profits, risk management training specifically aimed at their requirements, through a series of structured courses.
The courses on offer are not a random collection of skills, processes and procedures a risk manager might need, but rather a cohesive set of principles based on the definition of risk as stipulated in International Standards Organisation (ISO) 73:2009. The skills imparted include, but are not limited to:
• Do you fully understand what the company's objectives are?
• What are the security risk manager's objectives in support of the company objectives?
• Can you describe what you are doing and where this fits into your risk-driven objectives?
• Do you have an auditable security risk register and are the risks systematically reviewed, analysed, monitored and evaluated?
• Do you periodically review your plans, processes etc, or is your security plan, which should be your risk framework, your risk management plan?
The courses offered by Crest focus purely on the role and responsibilities of the security and operational risk manager, and how to deliver an effective service to your company. Delegates will be able to define their scope of operation to ensure they and their management always know what the risks facing the company are and what is being done to mitigate them. Delegates will learn:
• Step by step, what risk management is.
• Understanding the terminology, this creates cohesion in any discussion and ensures the professionalism of the security manager.
• Streamline your business objectives and have less, but more powerful and important ones, which can be incorporated into Exco and board level reporting. This elevates the security division and creates a better understanding of risk management at senior levels.
• How you can develop and continually improve your strategy, your security risk management plan and framework.
• How to handle every situation in a calm and professional, yet efficient manner.
• How to simplify the risk management process from a strategic, tactical and operational perspective.
• How to create a culture of risk management and objective protection instead of being incident driven.
From a personal perspective, the courses will help you to be better and more successful as a risk manager, deliver optimal performance to your company and offer measurable value to prove your worth.
1. Benefits for companies
Companies that send their security/risk/operations managers on the courses will benefit as follows:
• You have a structured employee.
• Your risk management will be run according to a structured strategy, aligned with international standards.
• A thoroughly professionalised employee.
• Risk based audits according to international standards (objective driven) can be carried out.
• The delegate's understanding of his role and responsibility towards the company's objectives are clear.
• Reduce the stress of ISO certification and confirmation.
• Improve the quality and standards of sub-contractors in the security environment.
2. Benefits for delegates
The benefits of attending the courses in risk management are:
• Receive a certificate of attendance.
• Receive all the documentation relevant to the course electronically.
• Receive templates for immediate implementation.
• Delegates will be exposed to the Institute of Risk Managers of South Africa (IRMSA), the only official professional body for risk managers.
• Due to the Crest partnership with IRMSA, Crest will assist delegates to apply to be members of IRMSA. This membership will enhance the professionalism of the delegate.
In addition, the value of doing a modular approach to risk management for security managers will be the ability to implement your applied knowledge immediately. The delegate will receive a roadmap to risk management which can be applied within the security environment.
Crest will also be available to assist the individuals with best practices, templates of best practice and industry standards.
3. Who is involved in the training?
Crest Advisory Africa (CAA) is a company specialising in the improvement of corporate governance, which include:
• Risk management
• Internal audit
• Compliance
CAA has contracts with the Institute of Internal Auditors of South Africa (IIASA) and the Institute of Risk Managers of South Africa (IRMSA) for the training of the institute's members in various specific disciplines within the corporate governance environment.
Crest Advisory Africa (CAA) trainers are involved in training, lectures, technical seminars and updates on internal auditing standards, tools and techniques, specific internal audit engagements, risk management principles and processes, basic IT auditing and forensic investigations.
Its consultants have been involved in providing professional training services for various organisations since 2001 and have built valuable relationships with all its clients.
Its training specialists obtain their knowledge, experience and skills from their involvement in providing proven internal audit, risk management and corporate governance solutions and offering a wide range of technical skills and industry knowledge.
CAA's presenters are constantly monitored and measured to ensure that a high standard of communication and knowledge transfer is maintained. This is performed through internal assessments as well as evaluation forms completed by delegates to the various courses and training events.
Crest Advisory Africa's training team members are all qualified and experts in the field of risk management and internal audit with an average of 15 years of auditing experience. Biographies of the trainers and more information is available on the website: www.securitytoday.co.za/risktraining
Further reading:
Putting secondary storage to work
September 2019 , IT infrastructure, Security Services & Risk Management
By 2022, more than 80% of enterprise data will be stored in scale-out storage systems in enterprise and cloud data centres, up from 40% in 2018.
Read more...
---
ContinuitySA offers Complete Continuity Practitioner in October
September 2019, ContinuitySA , Training & Education, Security Services & Risk Management
ContinuitySA is offering its popular five-day Complete Continuity Practitioner Programme on 21-25 October 2019 at its offices in Midrand.
Read more...
---
Security workforce compliance tool
September 2019 , Security Services & Risk Management
To maintain service excellence across a security workforce is impossible without the help of information systems and technology.
Read more...
---
Call back the past
September 2019, SCAN RF Projects , Security Services & Risk Management
Two-way radios are still very relevant in the security world and have gone through significant advances over the past few years to enable them to keep up with the expectations of people in today?s connected world.
Read more...
---
Proficient operational security management
September 2019 , Security Services & Risk Management
The quest to establish an organised and integrated security operations programme based on a Plan-Do-Check-Act (PDCA) cycle for continuous improvement is paramount for a successful security operation.
Read more...
---
Increase security efficiency, decrease costs
September 2019 , Security Services & Risk Management, Integrated Solutions
Trackforce offers customisable mobile and web applications to increase security operational efficiency and lower costs.
Read more...
---
Accurate guard tracking and management
September 2019, Secutel Technologies , Security Services & Risk Management, Products
There are many challenges when it comes to effectively managing and tracking a guarding workforce in real time.
Read more...
---
X-rays in 3D
September 2019, XPro Security Solutions , Editor's Choice, Security Services & Risk Management
Hi-Tech Security Solutions asked Greg Dixon, director of XPro, for some insights into X-ray scanning and its pros and cons in today?s volatile world.
Read more...
---
Smart Inspection Unit developed by Roteck
September 2019 , Editor's Choice, Security Services & Risk Management
Roteck has announced a portable personnel and bag scanning unit that can easily be transported, set up and used in almost any location.
Read more...
---
Mobile guards on patrol
September 2019, Dahua Technology South Africa , CCTV, Surveillance & Remote Monitoring, Security Services & Risk Management
Dahua Technology developed mobile ?Video Guards? along with a complete solution for a security service company in Germany.
Read more...
---