printer friendly version
Verifying your alarm
April 2018 CCTV, Surveillance & Remote Monitoring, Perimeter Security, Alarms & Intruder Detection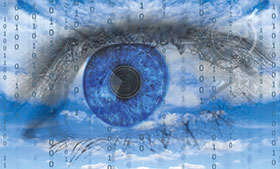 Visual verification has become a key element in many security installations. The key benefit of visual verification is to reduce false alarms and prevent the dispatching of response teams for no good reason. This wastes time and money, and could result in an incident that really requires armed response being kept waiting while the teams run after alarms caused by cats coming in the window or kids forgetting to disable the alarm.
The benefits extend to the response teams as well. How many security officers have run into a situation only to find themselves outnumbered by armed intruders? With visual verification, the officers (as well as the police, if they are called) will know what they are up against before getting into trouble.
Rory Webber, sales and marketing manager at Videofied SA says video verification has evolved over many years with many manufacturers competing in this market segment. "The link between effective CCTV and normal blind alarm systems [a system that raises the alarm but has no way of informing the control room what caused the alarm] has always meant that the end-users needed both platforms on site. The consequence of that also meant that security companies need two separate monitoring platforms in their control rooms.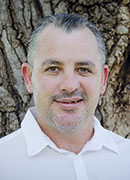 Rory Webber.
"Verification of an alarm now provides the end-user with both an alarm and video/picture using a single secure platform," Webber continues. "The advantage for monitoring and armed response companies also means a single point monitoring platform which is secure, reliable and effective, especially when it comes to providing armed response services. Verification systems assist in keeping everyone informed, end-user and monitoring company, which ultimately reduces operational expenses and leads to successful arrests of intruders and a huge reduction of false alarms."
Elvey's business development director, Ingo Mutinelli backs this up: "As the name suggests you are now able to receive visual verification on an event. This verification is in real time and has some major benefits:
• Verify real versus false alarms – monitoring stations can now save on deployment of expensive resources to false/nuisance alarms.
• Visual verification allows for an audit trail that eliminates a "he said she said" finger-pointing scenario between security company and end user.
• End-users and security companies can verify the threat before sending key holders/site manager/response officers to dangerous sites.
• Verification to self-monitored alarms gives the end-user visual information of what is happening at their site/home when the alarm sounds.
• Visual verification on remote sites gives the end-user or security company the option to make a call on whether to go to the site or not.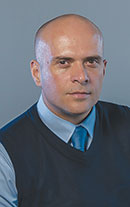 Ingo Mutinelli.
CCTV or PIR?
The standard option for visual verification is having a PIR with a camera on board that takes a short video every time motion is detected. In the past, these products, while useful, did not provide the optimal images. More recently, we have seen local companies combining certain CCTV installations with alarm management platforms to offer the same facility (see www.securitysa.com/59226n). Which of these solutions is optimal depends on your situation and what you already have on site.
Webber says CCTV is a "process management tool driven through a DVR or NVR. The challenge has always been for the security companies to adapt their systems for monitoring conventional (blind) alarms to cater for running a separate CCTV monitoring division on a separate platform."
In other words, if the end-user wants to use existing CCTV systems for verification of intruders, then an off-site monitoring company that monitors that brand of cameras/NVRs will need to watch all the cameras 24/7. However, technology has evolved and smart systems are also available where end-users can log into their CCTV systems or have push notifications sent to them. He says this solution remains expensive and data-hungry but is used extensively in the market.
As noted above, the first verification systems were not known for the quality of their video, but were still accepted because users or their alarm monitors could see if there was something going on. Others allow you to store footage in the cloud for later review or searching. But is it worth using a full surveillance installation for verification?
Webber explains that verification systems differ from manufacturer to manufacturer so both the alarm monitoring company and end-user need to educate themselves with a clear understanding of all pros and cons of each system. Some systems propose that the user logs in and retrieve video or pictures from the cloud after an event, others string still images together and send it to an end-user, and others send a 10-second video clip to both the alarm company and the end-user.
"We believe that real-time information that is delivered has and will continue to grow in South Africa and abroad. Effective real-time information cuts enormous running costs and delivers information that everyone can benefit from."
On the other hand, streaming always becomes tricky due to bandwidth and storage concerns, adds Mutinelli. "Visual verification in its truest form needs to send clips or pictures of an event so that the controller or end-user can make a snap decision on what has transpired on site. The action thereafter can be to engage with the surveillance system for full video, but to begin with the verification system is there to instantaneously send a visual of what caused the alarm so that the best course of action can be followed."
He says this has worked extremely well in detecting the threat, mitigating that threat and then acting according to the threat in a very short space of time. "The information should be kilobytes of data so that it's quick and doesn't get affected by signal issues or bandwidth constraints such as throttling, etc."
Upgrading your alarm
For the average user with a traditional alarm system at home or in their office, what options are there to add a visual verification component to their system? Do you need to opt for new technology or is there a way to add-on components while still making use of your existing installation? Integration with existing kit has obvious cost benefits as well as avoiding the installation hassles.
With the integration and interoperability of products now, certain manufacturers have developed integrated solutions that offer video verification through traditional alarm platforms, states Mutinelli. "That means you still have the high security features and functionality of an alarm system with the addition of visual verification through integrated PIR cameras. That makes the verification on event/alarm exact as the camera sends what the PIR detects in its field of view. If the camera has IR (infrared) it will work at night as well."
In addition, Mutinelli notes that roadmaps for these visual verification systems have IP integration on the way, meaning that the user/security company will be able to integrate IP cameras already on site to the alarm system giving more of a surveillance angle to the system.
Piggy back or not?
There are two options to choose from in this scenario, according to Webber. First, if an end-user has an existing blind alarm system, most verification systems offer a 'piggy back' option. This allows the two panels, the existing alarm and the new verification panel to be connected so the customer can use both.
Once the verification panel is connected, the end-user can add as many devices onto the verification panel in line with the manufacturer's specifications.
Secondly, if there is nothing on site, he suggests that a security company or system integrator is contacted and a comprehensive site inspection arranged to ascertain the client's security requirements and risk. "I would also confirm that the monitoring company is able to monitor the verification system in their control room. Verification systems come in many variants, wired or wireless or as a combination, on power or totally Eskom-free. All aspects should be considered based on the customer's needs and the site dynamics."
Solutions available right now
Both Mutinelli and Webber have products available that meet the various requirements of visual verification.
Webber believes that any solution that is cost-effective, easy to manage and implement should be encouraged. "Our goal is to reduce risk and save lives of end-users, security officers and guards. Verification systems need to be proactive, so outdoor detection with verification is encouraged. It is too late if the intruders are already inside the commercial or residential property."
Videofied SA has been in the African market for nine years and services over 100 alarm monitoring control rooms around the continent. "We understand video verification and provide a hands-on approach with solid relationships throughout Africa. We believe in video verification and our solutions make a 10 second video clip available to both the monitoring company as well as the end-user."
Elvey with its partners has successfully deployed thousands of intrusion systems with visual verification into corporate and residential South Africa, says Mutinelli. "Elvey's demo facility in Greenstone is open to all security companies and we would be happy to showcase this technology in a working environment. A bespoke solution for any business or market vertical can be designed and the team is ready to assist."
For more information, contact:
• Videofied SA, +27 (0)87 820 7010, rory@videofied.co.za, www.videofied.co.za.
• Elvey, +27 (0)11 401 6700, marketing@elvey.co.za, www.elvey.co.za.
Credit(s)
Further reading:
Shorten your checkout lines to enhance customer experience
September 2019, Hikvision South Africa , Retail (Industry), CCTV, Surveillance & Remote Monitoring
Hikvision's queue detection technology is purpose-built to offer cutting-edge flow analysis to retail outlets and any situation where waiting to pay is required.
Read more...
---
Constructive CCTV contributions to research
September 2019, Leaderware , Editor's Choice, CCTV, Surveillance & Remote Monitoring
Study leads to understanding that we need more recognition and reward for constructive participation in society.
Read more...
---
New Africa sales manager for Axis Communications
September 2019, Axis Communications SA , News, CCTV, Surveillance & Remote Monitoring
Axis Communications has appointed Brendon Hall, previously the founder and MD of Pentagon, as its new sales manager, Africa.
Read more...
---
Hikvision helps secure African Union Summit
September 2019, Hikvision South Africa , News, CCTV, Surveillance & Remote Monitoring
Hikvision established a complete intelligent video solution to ensure the security of the thirty-third African Union (AU) Summit held on 7 July in Niamey, the capital of Niger.
Read more...
---
Genetec to integrate CylancePROTECT
September 2019, Genetec , Editor's Choice, CCTV, Surveillance & Remote Monitoring, News
Genetec has announced it is partnering with Cylance, a business unit of Blackberry, to bring AI-based antivirus protection to its appliance customers.
Read more...
---
Dashcams useful for more than social media
September 2019, Graphic Image Technologies , CCTV, Surveillance & Remote Monitoring, Transport (Industry)
Logistics companies need to make sure that they have a complete solution that allows real-time driver monitoring and event notifications as they happen.
Read more...
---
Best in class at sea and ashore
September 2019, Axis Communications SA , Transport (Industry), CCTV, Surveillance & Remote Monitoring
Thermal network cameras support the guard tour function that can be used for continuous monitoring of a particular area according to the pre-set guard tour.
Read more...
---
Visitor access control at Ruimsig Country Club
September 2019, Elvey Security Technologies , Access Control & Identity Management, Products
Cost-effective access control solution that would control the ingress and egress of people, without hindering the traffic throughput of members.
Read more...
---
Improving operational efficiency through surveillance
September 2019 , CCTV, Surveillance & Remote Monitoring, Products
Today?s surveillance systems are no longer just about monitoring, but more so the intelligence that sits on the camera and what businesses can do with that information proactively.
Read more...
---
New thermal/visual drone
September 2019 , CCTV, Surveillance & Remote Monitoring, Products
New drone equips security professionals and first responders with a reliable everyday tool for dynamic operations in challenging environments.
Read more...
---