printer friendly version
A look at workforce management today
April 2015
Integrated Solutions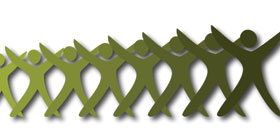 Workforce management has risen from a niche topic to a mainstream product line. Companies have a tough time managing their workforce, especially when part-timers are involved and when time and attendance (T&A) systems are used.
Workforce management systems make the process of managing, organising and keeping accurate records of who's doing what, where and when, and what they are supposed to be doing simpler and easier, helping management manage more with less.
To delve into the world of workforce management and discover what makes a good workforce management solution, what different solutions there are out there and what functionality you should look for in a good workforce management solution, Hi-Tech Security Solutions asked some market players from different segments of the security industry for their input. The responses we received clearly shows the importance of workforce management (WFM) today and the interest shown by customers in a variety of market segments, from industrial to guarding.
The individuals who responded are as follows:
• Walter Rautenbach, MD of neaMetrics,
• Freddy Niehaus, general manager: systems, Bidvest Protea Coin,
• Neil McDonald of Powell Tronics,
• Barry East, sales & marketing director for Impro Technologies, and
• Keith Lawrence, CEO of BetaTrac.
Hi-Tech Security Solutions: Is there an increasing uptake of workforce management (WFM) products and solutions by business, or is the concept just being punted by vendors?
Rautenbach: One needs to be clear on what is classified as a WFM solution. At the bottom, T&A can be considered managing your workforce, but the bar has increased by using biometric data, automated integration with payroll and ERP systems as well as job costing. The most basic biometric T&A as well as full WFM solutions have definitely increased. The movement on the latter was clearly noticed in outsourced services, such as guarding and cleaning services, as well as retail where operational managers need a real-time view of operations at any given time.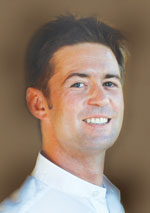 Walter Rautenbach, MD of neaMetrics.
We consider a WFM solution that enables you to effectively plan your workforce with the view of having the right amount of personnel, at the right time and place at the most effective rate as a platform that delivers on WFM needs. There might not necessarily be a need for this in all businesses as an integrated T&A system alone can deliver on basic needs such as ensuring people adhere to their employment contracts and get paid accordingly.
Niehaus: There is a definite increase in awareness of workforce management solutions throughout South Africa. Two specific factors have led to this awareness: The first being the current economic climate, with companies required to refocus their efforts and ensure they run a lean and optimised business to ensure savings on the bottom line, and secondly a focus on occupational health and safety legislation.
Freddy Niehaus, general manager: systems, Bidvest Protea Coin.
The marketplace has gone through several iterations in an attempt to save costs. The most significant was trying to find workforce management solutions, delivering superior functionality at minimal costs to the business. This unfortunately opened the door for inferior products to enter the market, resulting in a negative impact on the perception of workforce management solutions throughout the country. A positive aspect however, is that the marketplace has come to the realisation that the quality of the solution providers' service is as important to the quality of the solution offered. Factors such as in-house development, research and support capabilities is becoming more relevant in the selection of a solutions partner. Clients realise that the right partner is the first step in ensuring future sustainability of their system as well as a safeguard to their investment.
McDonald: The trigger for adopting WFM solutions is in mainly the payroll. For better management and control of labour costs, companies must have a time and attendance solution which provides the basis for accurate payroll calculations.
From our experience in South Africa, we found out that in many cases the trigger is the access control system, for reasons of security and then the payroll. The 'must have' solution is the time and attendance. However, most companies require additional integrated solutions, such as shift based scheduling, labour costing, Synerion Mobile and more.
WFM helps you to ensure you have the right people in the right place at the right time and that they are paid properly.
East: Yes, there is certainly an increase in the use of WFM as users look to get more out of their deployed solutions and gain greater visibility for management. Another key benefit is integrating WFM with the access control solution, to have greater control over the operation – WFM defines the rules, while access control enforces it.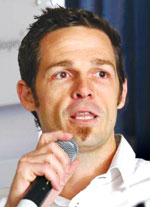 Barry East, sales & marketing director for Impro Technologies.
A good example of this is in heavy industry. The solution will validate that the employee is certified to be operating a specific piece of machinery, at that time and in that location, and has passed a breathalyser test before the equipment starts. Given the stricter health and safety regulations in South Africa, these kinds of solutions are fast becoming business imperatives.
Lawrence: The use of conventional guarding (manpower solutions) and existing dated technologies is not going to go away soon, however, more end-user clients (asset owners) are looking and demanding alternative more efficient and cost effective solutions in today's day and age. The sphere/business model in which mobile security technology can become a threat to the current dated guarding is when security companies will agree to change their business model to incorporate the use of today's technology.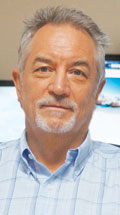 Keith Lawrence, CEO of BetaTrac.
Today's technologies are there to satisfy the end user as well as ramping up the efficiencies and shrink expenses provided by the service providers. Technology is now becoming the virtual manager alleviating first level management, whom can now concentrate on other areas of weaknesses in the field of duties.
Hi-Tech Security Solutions: What benefits does an effective WFM solution deliver? Which operations are impacted?
Rautenbach: It assists with effectively planning your workforce deployment and to containing related costs. Operations that mostly benefit from this are the outsourced services sector, retail or companies with a widely spread workforce and manufacturing or market sectors that require specific skill sets at specific times to ensure production continuity.
Niehaus: The successful implementation of a workforce management solution will have a positive operational impact in all aspects of a business. It will ensure that business processes are re-aligned to effectively deliver on the workforce management requirements of an organisation. The solution should deliver an environment where a company has visibility into cost drivers, as well as safety requirements at the workplace. Perception is removed from the equation and factual data is used to produce an environment where trust is nurtured and efficiencies promoted.
An effective workforce management solution stretches beyond the traditional software and hardware components. It should be designed to deliver unrestricted access to all aspects of the workforce, including access control, time and attendance and occupational health and safety features. It should further be supported by a professional team of integrators with in-depth knowledge of the industry in question and a track record to support the claims made by the organisation. Aspects such as integration capabilities into third-party products, operational awareness and processes, service delivery, innovation and track record should form the basis of the decision making criteria of a business when deciding on a solution provider in the workforce management arena.
McDonald: The main benefit of an effective WFM solution (Synerion) is the labour costs savings. It also provides managers with the tools to better monitor and control employee attendance and absenteeism in real time, enabling them to react and make the necessary adjustments on time.
A business that adopts WFM can better manage issues such as overtime, absentees and more:
• Reduced labour costs by minimising overtime, monitoring shift schedules, and accurate payroll.
• Improved productivity by identifying areas that require streamlining.
• Less tedious administrative tasks through automated processes.
• Assurance of adequate staff coverage.
• Reduced corporate risk through compliance with legislative, union, and contractual requirements by means of alerts in cases of labour law violations.
• Analytics and key performance indicators (KPIs) providing a comprehensive and valid view of your workforce in real time.
• Advanced and intuitive interface for easy implementation among users and enhanced utilisation of the system.
• Self-service tools to improve communication between employees and managers.
• Increased flexibility with a modular approach that allows your organisation to implement and add system components as needed.
Also, our solution interfaces with other organisational systems such as payroll, ERP, MRP, CRM, and BI, and integrates with access control (Impro), assuring seamless data transfer between the systems.
East: The greatest benefit is access to real-time information. Paper based systems traditionally offer historical data, whereas an electronically linked system will provide relatively real-time information, so you're empowered as a management team to make better informed decisions.
Operations impacted: WFM is a business tool that can operate in all areas of the organisation. Traditionally it is deployed where there are large workforces, such as mines and the petrochemical industry. However, even white collared environments benefit. We've seen a number of auditing firms using WFM to ensure adherence to certain policies, for example, before a shredding machine turns on, there must be representation in the room from two different departments.
The applications really are endless.
Lawrence: By focusing on the features of the technology, building cost-effective and efficient platforms, intelligently using less supervisors/guards in the field without compromising the security of the asset, but on the contrary improving the overall security effectiveness.
Hi-Tech Security Solutions: What should businesses look out for when looking for a WFM solution in terms of functionality and features? Is it an all-or-nothing approach like ERP, or is it a solution that can be installed and expanded over time?
Rautenbach: The requirements of companies can differ vastly from one to the other and one needs to find a solution that addresses the particular workforce needs. Keep an eye out for systems that use current technology and which are practical to implement. WMF solutions add more value when they provide information in real-time to allow operations to act and correct immediately. Therefore always connected devices and the utilisation of smart devices for real-time content delivery is key.
The flexible architecture of cloud-based systems is also essential to allow for this and at the same time makes it easy to implement enterprise wide. It is an absolute to select a system that allows for true identity of your workforce through biometrics, but which also provides other means of authentication where biometrics are not practical. This might include smart device GPS sign-in with geo-fencing and card authentication functionality.
We find that in most cases an all-or-nothing approach is not effective, unless cost is of no concern. There should first be a focus on problem areas where the system can have maximum impact. With providers that allow for various technologies it grants the user experience to see which technologies work better in particular areas of the business.
Niehaus: The market place today is looking for maximum functionality within a workforce management solution, with innovative total cost of ownership models. Any business deciding to partner with a solutions provider should enjoy the full force and functionality of the solution. It should be unrestricted in its ability to manage the workforce and grow in capacity requirements as the business requires, with different workforce complement levels.
McDonald: An effective WFM solution should:
• Ensurec pay rules are supported. This seems trivial, however it is not.
• Activity based costing functionality so they can keep track on how many hours were spent on each project/task/area etc.
• Interface to their payroll and HR systems and integration to other organisational systems.
• High configuration capabilities.
• Ability to customise the solution to client needs.
• Modular approach that enables the organisation to either start with the essentials and add integrated modules as their needs evolve, or implement a comprehensive solution from the start.
East: This typically depends on the WFM solution selected, but most solutions are very scalable. In terms of functionality, that is very dependent on the business needs. The full ERP systems provide extensive offerings, however a drawback could be that you are limited to only what they offer as a feature set. The other choice is to mix and match elements, which does require a level of integration, but provides greater flexibility.
We believe that flexibility is more central to a usable solution, so that companies can use what they need. At a later stage, additional elements can be added onto the foundation, to meet their growing requirements.
Lawrence: With the constant improvement in technology, end-users must consider what will work for them now and always consider future additions. While always questioning themselves if the technology suits their business or by asking the following questions:
• Is (the said technology) working for me?
• Am I feeling more secure as to the use of conventional guarding dated methods?
• Is it cost-effective?
• Am I optimising the use of the technology?
• Am I using the right partner who understands the technology and driven by sound innovations?
Hi-Tech Security Solutions: Is WFM a software solution, a combination of software and hardware, or a collection of optimised business processes?
Rautenbach: To be most effective, a WFM solution will use a combination of software and hardware. This does not always mean that a WFM solution always utilises hardware, as the planning aspect, which is extremely important and specialised, can be done without the deployment of hardware. Hardware such as biometric devices, mobile clocking platforms, smart phones and tablets do however greatly assist in the execution of the workforce management plan by confirming the identity of personnel and delivering feedback to management in real-time, when needed, to make operational decisions.
Normally, to purchase such a system as a package is more efficient as the provider can be held accountable for all components of the system. It is however beneficial if a system comes with open interfaces that allows for integration of hardware and external software into such systems.
Niehaus: A truly effective workforce management solution is an amalgamation between many different disciplines of an organisation, its workforce and the solution required to fuse it into an integral part of the business's future. This should be supported by a solutions partner with in-depth experience and knowledge in the integration of these disciplines to fruition of a sustainable future. An added advantage to a client would be the solution provider's in-house capabilities to amend, integrate and support the current and future requirements of the organisation.
McDonald: The Synerion WFM Suite is a comprehensive software solution. Our solutions are available in two different models: the on-premise model (customer's server) or the hosting model. Either model can be implemented modularly, or as a complete and integrated workforce management suite.
East: The key factor in choosing any WFM solution, is what you are wanting to achieve. There are WFM solutions that are just software, however, mixed hardware and software solutions provide greater flexibility. Ultimately, a mixed solution is able to mould itself around the business, as opposed to the business having to mould to the system.
With high-end solutions, a key strength is the ability to integrate with multiple employee touch points, which requires both hardware and software. For example, the software defines where an employee is allowed to enter, what time and under what conditions (only if a safety officer is present, they've concluded a breathalyser, or they have not exceeded certain working hours as in the case of a driver). The hardware then ensures that these rules are followed, by preventing entrance to a restricted area, or turning on machinery that they are not qualified to use.
Lawrence: The product(s)/services on offer are next level efficiencies as well as cost effective. It is a combination of both hardware and back-end software services. They can be unique or tailor-made for specific applications, bearing in mind that the back end service does not change dramatically, whereas the front end supports reporting. The application remains flexible and can be tailor made to meet client demands if and where necessary. The hardware is seen as the tools of the trade and vary per applications. We feel that a maximum of 40% of components can be accessible off the shelves with the remainder (60%) derived from in house IP/R&D thus making the technology unique and first to market.
Hi-Tech Security Solutions: What role does your company play in the WFM world? Can you give examples of the products, solutions or services you offer and say why you think they deliver value to customers?
Rautenbach: Suprema is an international leader in quality access control and T&A hardware. Biometric or card hardware in the context of WFM is merely one of the possible end-points in delivering an effective WFM solution. BioStar, Suprema's access control and T&A management platform, is designed to communicate with the Suprema hardware. Although this software provides functionality that can output data for importing into WFM solutions we know that running disparate systems delivers challenges which makes it impractical.
For this reason, neaMetrics as distributor of Suprema in Africa, has a team of software engineers that specialise in Suprema hardware and the BioStar platform. These skills are used to assist leaders, in the WFM field, to incorporate Suprema hardware or BioStar itself into these solutions to deliver seamlessly integrated systems. Some of the larger solutions include Accsys PeopleWare, Jarrison Time and EasyRoster – delivering specialised functionality including workforce management, human resource management, T&A, payroll and integration into a wide array of leading payroll providers and ERP systems such as VIP, Pastel and SAP.
Niehaus: Bidvest Protea Coin has developed in-house capabilities stretching nearly 40 years to ensure we continue to develop and support the industry in their requirements to manage the workforce and security needs effectively.
Through this commitment to service excellence, the next generation of workforce management solutions in the form of the new SACO Workforce Management Solution – Web Edition was developed. This was done on the experience and success of the well-known SACO Enterprise Edition and secured the future of both the SACO brand and Bidvest Protea Coin as a leader in workforce management solutions. SACO therefore enhances the workforce management product range and enables the user to move into environments where features such as wireless devices, remote diagnostics and integrations into other hardware platforms are now a reality more than ever before.
Locally developed and manufactured, the SACO solution is ahead of its time and revolutionary to the workforce management market in South Africa. Suitable to meet the rigors and complexity of the African and international markets, it is based on proven principles whilst being innovative with regards to technology. An evergreen approach has been followed with the design of the fourth generation of SACO software to ensure backward compatibility of the current database structures and hardware platforms used.
McDonald: Synerion is a leading WFM solutions provider that can cope with highly complex customer requirements. The expertise we acquired over more than three decades with more than 7000 customers in a vast variety of market sectors, the constant tracking of world trends and innovations, and the utilisation of advanced technologies, have enabled us to offer the most comprehensive WFM solutions.
We have developed unique methodology and best practice, for short and efficient implementation process. Powell Tronics is established in supporting large enterprise type solutions and assists with all the pre-sales consultation, specification documentation, sales assistance to our dealers, commissioning assistance, training and second tear support infrastructure to ensure that the solutions deliver and show a ROI to the end-user for many years into the future.
For more information on Synerion WFM solutions please visit www.p-tron.com/products/synerion/
East: Impro Technologies is widely used in the WFM sector, whereby a number of capable partners have deployed exceptional WFM solutions as a layer on the Impro hardware platform. The success of this partnership is that we are able to provide the access control elements to enforce their WFM procedures. The diversity and range of our products means that they are able to pick and choose the best product for the specific application – whether biometric, tags, long range vehicle tagging, wired or unwired, online or offline solutions.
Ultimately resulting in an environment of improved efficiency and, more importantly, adding value to the business operation.
Lawrence: Our products include:
• eGuard: (Bobby on the Beat), daily auto reporting of the guards patrolling performance.
• eBodyGuard: (Real time geo-visual snapshot monitoring) ideal for high visibility and supervisor management levels.
• RapidCam: (DVR geo-visual reporting and playback) ideal for recording incidences where video & audio plays a significant role in analysing.
The deployment of the technology must be implemented in such a way that the service provider benefits from the data feedback, improving his services and cost related expenses. In the same breath, the end-user sees the huge benefits of a more productive product with integrity, and that it raises the services level stakes deployed, benefitting his contract without massive price hikes.
Five benefits of the new MorphoAccess SIGMA series
In 2014, Morpho launched the MorphoAccess SIGMA series for access control and time and attendance. Here are five reasons to help you make the right choice
1. Enhanced personalised user experience. It has a 5-inch WVGA colour touch-screen highlighting sophisticated GUI. Extensive customisation capabilities: your company's own content can be used.
2. Time and attendance features:
• Touch-screen, time clock featuring 16 programmable function keys.
• Access time slots and holiday scheduling.
• Accurate punch records (up to 1 million logs storage capacity).
• Real-time employee notifications, where event driven messages can be displayed.
3. Intuitive user interface and added functionalities. With its built in camera, speaker and intercom.
4. Enhanced security features:
• Duress finger.
• Fake finger detection.
• Face detection and picture logging to prevent buddy clocking.
5. Integration possibilities: With three general purpose inputs, three general purpose outputs, Wiegand, RS-485/RS-422, relays, etc. the SIGMA can be used with most existing systems.
For more information contact Morpho South Africa, +27 (0)11 286 5800,
[email protected], www.morpho.com