printer friendly version
Intelligent intruder detection and perimeter security
March 2015
Perimeter Security, Alarms & Intruder Detection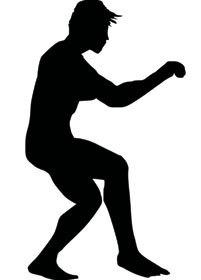 What is the latest technology in intrusion, alarm and perimeter detection; are they being integrated and enhanced to provide intelligent security?
An alarm is an alarm, and an intruder detection system is an intruder detection system, unless you actually want these products to do something. Gone are the days when the cheapest solution was acceptable. Today, users, whether business or home users, need to rely on their alarms and intrusion protection to protect assets and lives from the ever-present danger of violent criminals.
Fortunately, today's systems are more reliable, more flexible and more open than ever before. In fact, an integrated perimeter, intrusion and alarm solution can provide three layers of protection crucial to an efficient security solution.
Hi-Tech Security Solutions wanted to know about the latest technology and advances in this field and how these systems are being integrated and enhanced to provide intelligent security – meaning more than simply making a noise. We asked three people with experience and insight into this industry to share their knowledge with us, they are: Gallagher's Lyn Du Preez, RDC's Andrew Stead, and Cliff Rose from Modular Communications
Hi-Tech Security Solutions: What trends have you noticed in the perimeter/intrusion/alarm fields over the past year? Is there development in these fields or are we still relying on the same technology as five years ago?
Cliff Rose: Traditionally, electric fencing has been used as a method of perimeter protection and detection (short circuit or open circuit condition on the fence). The problem with this is that a short piece of hook wire placed on the fence can cause continual alarms until, in desperation, the fence is switched off as the cause of alarm cannot be easily determined, especially at night. When this happens, the method of detection and the deterrent value of the fence is lost and vast areas of the perimeter become vulnerable.
To avoid the loss of intrusion detection on a fence perimeter, a second line of detection is used and generally, the market tends to use conventional devices like beams and outdoor detectors of various technologies. This second line of detection is generally costly to install and maintain, and needs special attention to the topography of the site, bends and corners in the perimeter line as well as vegetation, animals and obstructions.
In general, the use of these traditional methods sometimes causes more false alarms than they are worth.
Perimeter detection systems using microphonic cable or Tribokinetic sensitive cable detection systems have traditionally been an expensive imported solution. The big advantage of these systems is they are not vulnerable to many of the traditional alarm technology problems like obstructions, changing lighting conditions, animals walking around, vegetation and certainly some of the elements like wind and rain in moderation. A particular advantage is that it can follow the perimeter line without difficulties as the detection cable is fitted directly onto the fabric of the fence.
For many years this form of perimeter detection has been very costly which has made it prohibitively expensive? This has changed, AcoustAlert, which is a cable-sensitive detection system, has been designed and developed in South Africa to be the primary or secondary line of detection on a fence perimeter or even in factories and buildings.
This type of detection follows the perimeter line and can be installed in such a way as to give detection capabilities at single or multiple levels on the fence line. Vegetation standing or even on the fence can be tolerated by this detection technology and it is definitely not affected by changing light conditions. Movement in close proximity to the fence line can also be tolerated, unlike beams and outdoor PIR detectors which need a reasonable clear space between the road and fence, for example in the case of vehicles passing close to the perimeter fence.
Andrew Stead: For many years I have been suggesting layers of detection using various types of detectors. The difficulty comes in when you need to get the detail of this comprehensive alarm system back to the control room. RDC has been working closely with various brands to ensure this is simplified. Using the latest communication protocol, the GTX, a GPRS transceiver, ensures all detailed information is sent to the control room. This is achieved by integrating the GTX serially to the control panel.
Lyn Du Preez: Layering technology, although not a new practice, continues to evolve. Starting from deterring, detecting and delaying at the fence line to the inner layers, like door access, and the invisible layers such as the corporate firewalls – the trend continues to grow, and more so the need to integrate them on one platform. From real or perceived increased threat levels and customer needs, requirements can vary, but the purpose is still the same – to secure assets.
Having a single product set is now also less common. The importance of incorporating a multi-technology approach and have a single platform integrate these features (perimeter, intrusion alarms, HR, and other business management systems such as HVAC (heating, ventilation, and air conditioning), and business compliance enforcement), is more important than ever. Gallagher's Command Centre management platform achieves just this. We have also seen this trend being driven down from high-end applications to commercial, from basic site and asset protection integration to high-risk security installations for military and correctional facilities.
Another point to note is the importance of quality solutions that are worth paying for. Historically, people have chosen perceived cost effectiveness over product longevity, which has compromised robust security. Many have come to us looking for a better solution. This has been evident in perimeter applications where electric fencing is still one of the few effective deterrents that sit at the forefront of the integration trend.
Hi-Tech Security Solutions: Is there a trend to integrating multiple solutions into one, hopefully better solution?
Cliff Rose: Integration of technologies is important in developing a total solution to effective perimeter detection and control. You need to consider the three Ds and a V when designing an effective perimeter solution, these include
• Detect
• Deter
• Delay
• Verification of the alarm
The detection component can be any conventional device, but consideration should be taken into account of the possibilities of false alarms and this is where a cable detection system is far more effective than beams, PIRs and the like.
Deter and delay aspects should be related to physical parameters like the height of the perimeter fence and type, an anti-climb fence is very effective in this regard.
Verification by CCTV is normally the best form of verification and hence a solution for a fence should have at least these two aspects integrated. In the event of an alarm condition, it should be simple to automate the switching of respective cameras in the area to verify the alarm condition.
Further automated integration could include switching on lights in the affected alarm zone, sounding a sounder and broadcasting a warning message. Detail of the alarm condition can be transmitted to offsite control rooms for response and action by CCTV system operators.
Andrew Stead: For too many years, the integration process with the communications of signals from the protected premises to the control room has been neglected, and it is for this reason that RDC is committed to ensuring this issue is a thing of the past. Serial integration has taken care of this.
Lyn Du Preez: Yes. Having such a wide variety of technologies means any platform or platform provider must be able to facilitate the use of any third-party product as if it were native to the system. There is also a trend moving beyond just security needs through integration with other business management systems. Command Centre's system works within the core of organisations to alert, retrieve and report on a range of site operations that together contribute to an organisation's overall awareness and commitment to making energy and efficiency savings.
At Gallagher, we have also developed unique customisations in this area to enforce compliance such as alcohol breath testing at or nearby perimeters and integration with imaging systems for visual records of events. We have seen very few platforms that can do this level of multi-layered integration effectively.
The Gallagher Integrated Perimeter Security System also provides the capability to integrate with cardholder details to get full visibility of staff, visitors and vehicles, and stored and real-time video to manage standard operating procedures. Besides the physical information, policy-based access can be easily applied to perimeter entry locations and zones providing a context-aware perimeter that moves beyond being just a physical barrier.
Hi-Tech Security Solutions: We have had the ability to use video to verify alarms etc. for some time, but are people using video verification?
Cliff Rose: The use of video verification is by far the best method of verification, be it locally onsite or remotely from an offsite control room. Video verification adds the ability to do analysis or exactly what occurred when the alarm took place and what action was taken after the alarm occurred.
Video verification is not a nice-to-have, but is a critical tool in analysing how intrusions occur and how to defend against these in future. Video recording of the onsite guards' response can also be key information to establish times and events to verify collaboration between guards and intruders.
Andrew Stead: Video verification is on the increase; however, the challenge for installers is always "how do we transmit the video back to the control room"? There are many good options, but setup and integration, combined with costs, are inhibiting factors.
Lyn Du Preez: While video is now commonplace in most monitored security systems, it is still relatively rare for alarms to be video verified by external alarm monitoring stations. Whilst video verification has benefits in reducing false alarm dispatches, the practicalities of supporting a myriad of video management systems with unique authentication and communications protocols can outweigh these benefits. Increased industry support in open authentication and data communication standards for securely communicating video to external systems will help improve this situation.
Analytics are needed to create alarms, otherwise someone must constantly monitor the cameras, which is susceptible to human error or inattention. Command Centre has the ability to integrate these alarms and present them with other contextual information so the operator has the information they need to respond in a timely manner. The alarms can also be escalated if they are not acknowledged and mobile client will allow guards to receive alarms while away from their station.
Hi-Tech Security Solutions: What about using cameras on the perimeter, especially thermal cameras, is this reserved for wealthy housing estates or does it have a general application for businesses etc.?
Cliff Rose: Using cameras on the perimeter has always been a key verification component in the overall protection solution, but has generally been expensive. When used with analytics, it becomes even more expensive.
More cost effective IP high definition cameras are now changing that with LAN networks more easily managed than analogue cameras and RG59 hard-wired solutions. Coupled with LAN networks, the reduction in cost of outdoor IP CCD cameras makes the use of IP cameras more viable and feasible compared with their previous analogue ancestors.
As for thermal IP cameras, their price is reducing for completely contained outdoor weatherproof cameras and they can also be managed on the same CCTV IP LAN network.
The difference with thermal cameras is the distance it can cover, sometimes up to seven times the length of IP HD CCD cameras. For this you sacrifice the ability to identify, but at least you have object detection over a long range. The advantage of course, with thermal ­cameras, is the fact that lighting is not an issue.
Andrew Stead: Thermal would be a fantastic option, but it is simply too expensive for the domestic household.
Lyn Du Preez: Thermal imaging is improving and so are the low-light capabilities of standard cameras. The prices continue to drop, but in order to work effectively, a management platform is still needed to actively monitor and alert. Cameras provide a great means of verification and threat assessment on the boundary as an appropriate response can be deployed.
Hi-Tech Security Solutions: Are wireless alarms more popular today, or do people still prefer wired systems because of issues such as jamming or batteries running flat?
Lyn Du Preez: Wireless systems are increasingly popular in the residential alarms market, due to their ease of installation and resultant cost benefit. Wireless or wirefree locking systems are also becoming more prevalent in commercial buildings, with battery powered door locks on lower security doors communicating wirelessly with the security management system.
Wireless is becoming more prevalent with wirefree vehicle access to car parks and to secure items like server cabinets. However, wireless alarms systems have been slower to grow in the commercial and enterprise alarms space and there have been multiple crime warnings to residential consumers. Concerns include batteries running flat and associated maintenance, difficulties guaranteeing signal strength reliability and associated call-outs, and an increase in active jamming of wireless alarms signals. In a 2014 Hi-Tech Security Solutions article, they highlight the jamming realties, including the element of danger involving crime and identify the warnings of potential wireless jamming according to a SAIDSA (South African Intruder Detection Services Association) bulletin.
Hi-Tech Security Solutions: Do customers know what they want when it comes to intrusion/perimeter/alarm systems or do they simply take what their installer sells? Is there an awareness of the different technologies and solutions available?
Cliff Rose: Customers are normally driven by the installer's sales person who may promote a particular solution or brand name he is comfortable with, but few do a cost comparison and application fit to really come up with the best solution. I would say there are elements of all three solutions that could be considered in determining the overall solution and a client should not be landed with a one concept fits all, it certainly does not. The problem is both the sales person and customer don't fully know what is available and how best to apply these technologies.
Andrew Stead: Customers generally have no idea and it is up to the installer/service provider to advise accordingly.
Lyn Du Preez: Some customers, both large and commercial sites, have preconceived ideas, but many still have limited knowledge, relying on vendor representatives or consultants to fit an appropriate solution within budget. Having a scalable and flexible platform really allows for greater scope to meet any customer's needs.
It also depends on the type of customer. For example, the mining, resources and corrections industries' requirements involve specialised and complex integrated security solutions to meet stringent regulations. They also require specialised consultation throughout the implementation process.
There is a multitude of technologies, not all are equal. It is important users do their due diligence and seek expert guidance. A good rule of thumb is buying cheap, usually gets you cheap.
Hi-Tech Security Solutions: In terms of technology: what products are you finding most popular among your customers, and why?
Cliff Rose: We find the acoustic detection perimeter system is mostly adaptable and preferred for long-length perimeters with the use of CCTV cameras to verify alarm conditions where this is possible. Acoustic detection cable sensor technology is not new to the security industry but has not been widely used in SA because of the high import cost. This has changed with AcoustAlert being manufactured in South Africa. It also now makes the use of cameras viable because they now have an alarm condition to respond to.
Andrew Stead: A huge trend towards communications that offer detailed reporting capabilities has taken place in the last eight months. Contact ID VHF transmitters are extremely popular due to rugged reliability of VHF and now the added ability to send enough information to the control for them to make an informed decision regarding the activated alarm. GPRS has become extremely popular for the same reason, however, even more so. Additionally, GPRS allows communications from one side of South Africa to another, and now even across borders. This opens up many new avenues for monitoring companies and allows them to have a single monitoring location and still monitor from anywhere in the world.
RDC also has added features such as 'jamaction' a unique and patented feature that actually detects jamming attack and reacts by triggering an external relay. This in turn can be connected to a siren or an alternate transmitting device thus adding to the protection of property and valued lives.
Lyn Du Preez: Our Command Centre client platform is proving very popular. The integration possibilities are only limited by the imagination. Its complete security solution is one of few in the world to integrate perimeter, intruder alarms, access control and critical business systems into one.
Its intuitiveness and the quality of readers and controllers are recognised internationally. In particular, a popular product in South Africa is the Morpho fingerprint reader that provides fully integrated fingerprint verification.
System scalability and future proofing is critical to many customers. The ability to grow the system and add new technologies as security requirements change, without the need to change platforms, is important. The Command Centre platform and C6000 Controllers offer almost limitless scalability and all Gallagher perimeter and access technologies connect directly to them. Many third-party products are also integrated, whilst other product integrations and custom features can be created to fit customer needs.
Contacts
Cliff Rose, Modular Communications SA, +27 (0)83 456 9542, cliff@modular.co.za
Lyn Du Preez, Gallagher Security, +27 (0)11 974 4740, sales.africa@security.gallagher.co, www.gallagher.co
Andrew Stead, RDC, +27 (0)11 452 1471, andrew.s@radiodata.co.za, www.radiodata.co.za
Credit(s)
Further reading:
Gallagher Security releases Command Centre v9
Gallagher News & Events Access Control & Identity Management Integrated Solutions
Richer features, greater integrations, with the release of Gallagher Security's Command Centre v9 security site management software designed to integrate seamlessly with various systems and hardware.
Read more...
---
Different fences for different farmers
Gallagher Perimeter Security, Alarms & Intruder Detection Agriculture (Industry)
Far beyond the simple delineation of boundaries, fencing serves as a dynamic solution to address various needs, from ensuring the security of farms and protecting livestock to defining property lines and enhancing aesthetic appeal.
Read more...
---
Protect remote sites with volumetric thermal detectors
OPTEX Perimeter Security, Alarms & Intruder Detection
Remote sites have always been more vulnerable to opportunistic intrusion, but over the last two years in particular, sites such as solar farms or industrial parks have become more common targets for criminals.
Read more...
---
Stafix focuses on local manufacturing
Perimeter Security, Alarms & Intruder Detection
Stafix Security Centres is a South African-owned company committed to providing customers with a choice of quality imported and locally manufactured products that meet the needs of the electronic security market.
Read more...
---
Texecom launches latest SmartCom 4G Communicator
Perimeter Security, Alarms & Intruder Detection
Texecom announced the upgraded and enhanced version of its SmartCom 4G communicator. Signal sensitivity on all the main bands has also been improved, increasing the usable range from masts, in some instances, by up to four times.
Read more...
---
New generation of cyber-focused controllers
Gallagher News & Events Access Control & Identity Management Products & Solutions
The C7000 gives users an opportunity to leverage their hardware and firmware to build a platform designed to catapult their organisation into the future, with cybersecurity baked in from inception.
Read more...
---
Olarm advances smart security with Texecom integration
Olarm News & Events Perimeter Security, Alarms & Intruder Detection Products & Solutions
Following Olarm's achievement as the OSPA 2023 winner of 'Outstanding Security Integrator', it has taken another significant step in its innovation journey with the announcement of its integration with Texecom Premier Elite.
Read more...
---
The benefits of centralised management
Gallagher Integrated Solutions Products & Solutions
Integrating multiple services within one central operating platform allows for fast, effective responses to any security event; it also enables operators to efficiently manage other estate operations from one platform.
Read more...
---
Texecom increases support in the EMEA with key appointments
Editor's Choice Perimeter Security, Alarms & Intruder Detection News & Events
Texecom announced two new appointments to its EMEA sales team: Thomas Vanden Wyngaerdt as Head of EMEA Sales and Tom Wright as EMEA Account Manager.
Read more...
---
JVA electric fence systems
Perimeter Security, Alarms & Intruder Detection
JVA offers a wide range of perimeter-monitored fence solutions (including low and high voltage, amperage, taut wire, and vibration monitoring), as well as a variety of fence line accessories designed for the South African market.
Read more...
---