printer friendly version
Solutions trump boxed products for system integrators
January 2015
Integrated Solutions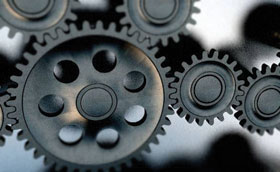 The ability to integrate security systems with synergistic business systems is becoming the norm for the industry going forward. System integrators are increasingly reviewing the merits of various products to ensure that they are functional, capable of coping with large data demands and at the same time, are simple to apply and use.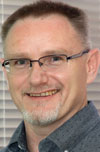 Neil Cameron, Johnson Controls.
Neil Cameron of Johnson Controls says that the growing trend is to be able to interface multi-modal fire, access control and surveillance systems with enterprise resource planning (ERP) and human resources (HR) systems. These interconnected systems not only require less technical knowledge for their application but also add value to traditional security systems.
He says that customers know what their risks are and demand hybrid solutions that will allow for greater energy efficiency, increased productivity and more closely managed costs. The emotive feeling of having a security system merely to protect assets is replaced by a logical sense of high return on investment.
Johnson Controls is geared up for specialisation and is able to access a strong international knowledge base to provide turnkey solutions. A base of 168 000 people worldwide allows the South African team to derive value from ERP, IT, marketing and maintenance and to transfer this knowledge and expertise to client installations.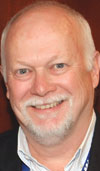 Dave Crichton, Bidvest Protea Coin.
Dave Crichton of Bidvest Protea Coin agrees that integration is key and that successful systems going forward will leverage the IP infrastructure as they become more synergistic with IT offerings. The company is strategically selecting third-party products that will work together with its own software for customised solutions that will provide higher efficiency levels not only for its clients, but similarly for its own operation. He adds that there is an increased focus on health and safety of people across all industries and this will prove to be a strong driving force for the company in the coming year.
It's all about data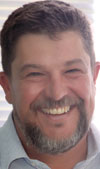 Wayne Schneeberger, EOH Security & Building Technologies.
According to Wayne Schneeberger of EOH Security & Building Technologies, data collection and data mining will increase in momentum in 2015 as clients seek to maximise their investment in security systems. The goal is to deliver systems that align with the strategic objectives of clients in terms of optimised ROI and providing inputs back into the business.
EOH will not only continue to operate in the enterprise space but will also work closely with SMMEs (small, micro, medium enterprises) to afford security and data management tools for improved business efficiency. The design concept provides for an office-, factory- or estate-in-a-box solution that will offer clients more value for less investment. This, he believes, can only be achieved by companies that invest in customer relationship building and value added services throughout the entire supply chain.
Crichton says that South Africa is still labouring under the backlash of the international economic crisis and as a result, clients expect more cost effective solutions that are customised to meet their specific needs. Cameron agrees, adding that clients are demanding increased market advantage. He cites the retail industry as an example, where surveillance is interfaced with POS (point of sale) systems.
Schneeberger comments that the economy will continue to bounce above and below positive growth with the political sphere playing an increasingly negative role in stability. As an example, he believes we can expect more crippling effects as experienced with the protracted strike action in the mining sector in 2014. EOH has refined a leasing option that helps companies to reduce their financial risk by removing security from the CAPX balance sheet and shifting it to operational budgets to provide an added tax benefit.
Africa remains an attractive market for South African system integrators but Cameron cautions that low skill levels, higher set-up costs, low spares availability, the aggravation of intermittent power supply and other infrastructural woes are often deterrents to investment in expansion. The secret, he believes is to align oneself with visionary companies in these countries that have applied the principle of early adoption of technology.
Contact
Bidvest Protea Coin: www.proteacoin.co.za
Johnson Controls: www.johnsoncontrols.co.za
EOH Security & Building Technologies: www.eohii.co.za
Credit(s)
Further reading:
Hytera and KZN Police Service roll out digital call handling system
Government and Parastatal (Industry) Asset Management, EAS, RFID Integrated Solutions
Hytera Communications announced that the municipality of Ray Nkonyeni in the KwaZulu-Natal province of South Africa is now using its digital call handling system for the reporting and recording of crimes.
Read more...
---
Cyber resilience is more than cybersecurity
Technews Publishing Editor's Choice Cyber Security Integrated Solutions IT infrastructure
Hi-Tech Security Solutions held a round-table discussion focusing on cyber resilience and found that while the resilience discipline includes cybersecurity, it also goes much further.
Read more...
---
Johnson Controls releases IQ4
Perimeter Security, Alarms & Intruder Detection Integrated Solutions
New lower cost panel leverages Qolsys IQ Platform targeting residential, SMB, builder, MDU/multi-family and wellness market segments.
Read more...
---
SuperVision biometric access control
Integrated Solutions Access Control & Identity Management Products
SuperVision is a time & attendance (T&A) biometric access control system Fourier IT has been developing and enhancing for 18 years.
Read more...
---
Shift to online driving retail transformation
Retail (Industry) Integrated Solutions
There is a growing demand from retail for an end-to-end solution that helps their digitisation process, integrating finance, procurement, warehouse management, pricing, stock management, point of sale and more.
Read more...
---
AI in video analytics
CCTV, Surveillance & Remote Monitoring Integrated Solutions
AI (artificial intelligence), has been developed and debated ever since the first computers were invented, and while the most revolutionary incarnations are not yet here, AI-based technologies are widely used today.
Read more...
---
Complete solutions, delivering complete protection
Gallagher Access Control & Identity Management Integrated Solutions Commercial (Industry)
The recent release by Gallagher of Command Centre v8.80 and Command Centre Web enables all organisations to make security easier, faster and more efficient.
Read more...
---
Cathexis demonstrates its 'effective innovation'
Cathexis Technologies Technews Publishing Editor's Choice CCTV, Surveillance & Remote Monitoring News Integrated Solutions
Cathexis Africa recently held a roadshow with a stop in Johannesburg where Hi-Tech Security Solutions was invited to attend, along with many of the company's partners and users.
Read more...
---
Five ways to grow your security installation business
Editor's Choice Integrated Solutions Security Services & Risk Management
Running your security installation business is hard. Growing it is harder. Finding time to work on the business (strategic stuff) as well as do things in the business (operational stuff) can be tricky when you only have so many hours in a day.
Read more...
---
Building efficiency: the invisible becomes visible
Integrated Solutions Asset Management, EAS, RFID Commercial (Industry)
Industry now features advanced solutions that, short of running a building on autopilot, offer efficient, optimised and sustainable solutions that catapult facilities into a new era of sophistication.
Read more...
---