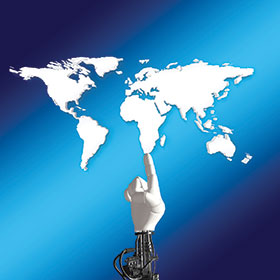 Policy-based identity
November 2017, Products
AMAG Technology has launched Symmetry Connect, a policy-based identity management platform. Symmetry ensures that only individuals with the agreed approvals and requirements have access to secure areas for the timeframe needed, ensuring a company meets compliance requirements.
Symmetry Connect automates workflows to streamline key processes involved in managing the diverse identities across an organisation. By implementing Connect, companies can improve their organisation's internal efficiencies, reduce operating costs and satisfy compliance requirements.
"Forget filling out forms, multiple phone calls, multiple emails and manual data entry to get approvals for on and off-boarding of employees and access – that's where mistakes are made and unauthorised people gain access to secure areas, exposing companies to multiple risks including violating compliance requirements. By converging identity information with physical security, Symmetry Connect changes how organisations manage risk and compliance," commented Jeff LeBlanc, VP, AMAG.
Symmetry Connect is designed for new and existing Symmetry Access Control software users. Connect operates on most PCs, tablets or smartphones, providing quick and easy access to all data and can be deployed as an on-premise solution. While ideal in any market, Connect will be most beneficial for regulated industries such as financial services, energy, healthcare and oil and gas.
For more information about Symmetry Connect, please email Tim Timmins, tim.timmins@za.g4s.com