printer friendly version
Access at speed
Access & Identity Management Handbook 2018 Surveillance, Access Control & Identity Management, Integrated Solutions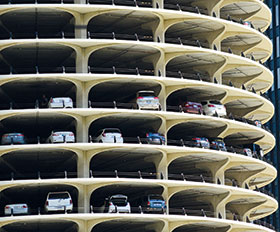 Automated Number Plate Recognition (ANPR) or Licence Plate Recognition (LPR) can support the access control function by allowing preregistered vehicles automatic entrance to a facility. Not only does it allow for simpler and faster access, but the location of a vehicle can be tracked wherever there are suitable cameras onsite, and one can do additional identity checks of the person in the vehicle to ensure that the individual is supposed to be in that vehicle.
In a more general security environment, ANPR also allows for tracking vehicles on roads equipped with the appropriate surveillance cameras, helping police find criminals, as well as providing an added layer of security for suburbs.
Hi-Tech Security Solutions approached a few industry leaders active in a variety of market segments for their insight into ANPR and how it has advanced. Our participants are:
• Gus Brecher, managing director of Cathexis Africa and business development director of Cathexis Technologies,
• Toby Chao, product specialist, Hikvision,
• Dave Rampersad, director of sales and marketing, SNIPR, and
• Mike Voortman, MD, Verifier.
While ANPR has advanced significantly over the past few years, with many camera manufacturers bringing out products, both hardware and software designed specifically for this task, only a few end users in specific markets are taking advantage of the technology.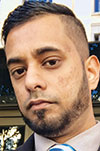 Dave Rampersad.
Rampersad says that while there has been staggering breakthroughs in terms of ANPR technology over the past few years, due to insufficient training and education, the end users are not familiar with what is available. ANPR technology is being used, but mostly as a reactive approach to security rather than a proactive approach.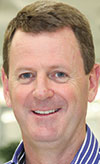 Mike Voortman.
Voortman and Brecher, on the other hand, have seen a significant increase in the adoption of ANPR. Voortman says these solutions are being used in systems that are performing multiple functions, from access control assistance to marketing feedback, paperless parking solutions as well as proactive security.
Entrance and exit management becomes very efficient with the technology, according to Chao, and vehicles can be managed and monitored by ANPR cameras. He highlights the solution used in Cape Town to track stolen or suspicious vehicles on the city's roads as an example.
More than a camera
Simply having a camera pointing at cars as they come and go is of little value however. For these systems to be effective and deliver value, they need to be part of a solution that includes everything from network communications through to software that can not only recognise the licence plates, but also assist in decision making by alerting operators of anomalies or wanted vehicles.
One needs the ability to make decisions based on detection of licence plate databases or 'groups', adds Brecher. "For instance, one may have a 'staff' group which contains licence plates of employees. If one of these is detected, one may want to open a barrier to give access to premises. Or you could have a 'blacklist' group that contains a list of transgressors or stolen vehicles. You could then automatically sound an alarm and/or call a response vehicle if these licence plates are detected."
Creating an early warning system from this technology would be the ultimate virtual barrier for criminals, notes Rampersad, noting SNIPR South Africa's success as it has a live link into national law enforcement databases, amongst over 140 other databases in South Africa.
Extending the analytical capabilities of these systems, Hikvision has not only developed ANPR cameras, but also analytic software that will soon be able to recognise the country of the number plate, the vehicle and colour.
Additionally, Chao notes that Hikvision's ANPR cameras are integrated with the company's radar and LCD displays to allow not only for number plate recognition, but also vehicle speed recording. Hikvision offers ANPR on the edge (the processing is done on the camera) and this function is provided for free (no licence fee). It also provides a related SDK and ISAPI so that its clients can integrate the functionality into their solutions.
Something old, something new
Brecher says there is always some investment to make when setting up an ANPR system. For example, the client may require new ANPR cameras, or server capacity to run the ANPR algorithms (Cathexis runs its ANPR solution on a server, not the camera). He says the Cathexis ANPR can work on any IP camera and on any existing Cathexis infrastructure.
This allows the Cathexis algorithm to use any standard IP cameras for ANPR, provided decent licence plate images are received. Brecher warns, however, that lighting conditions, shutter speeds and camera resolution will play a role in the cameras' usability.
Rampersad expands on this, saying that with many ANPR cameras available on the market, one needs to investigate the accuracy of these cameras for ANPR prior to making a purchase decision. They must be tested in all weather and lighting conditions, as well as at different speeds to ensure they deliver the results desired.
Voortman says the technical requirements vary according to the location and service required. "We work with many options, using what is in place where possible so as to minimise outlay for our clients. Our services run on top of the security ANPR installation or the paperless parking system or the integrated handheld access control scanning devices."
Due to the many ANPR engines in the market, Verifier facilitates the integration via an API to a cloud-based platform from which it remotely monitors client locations. Voortman adds that camera requirements depend on the processing power required, which relates to various factors including the average speed of vehicles passing the location.
Track record
All the companies represented in this article have experience installing and running ANPR solutions in the African environment, with the exception of Hikvision which manufactures ANPR cameras and software for a global client base.
SNIPR has implemented various ANPR solutions across different vertical markets in South Africa where they serve as an early warning system. Rampersad says that as soon as a suspicious vehicle enters a monitored location, the system sends instant alerts to stakeholders on SNIPR's mobile app and to its control room platform. Its clients range from shopping malls, residential communities, farming communities, business parks, residential estates, hotels and car dealerships, as well as the Midvaal and Ethekwini municipalities.
Cathexis has several implementations in South Africa, the UAE, Saudi Arabia, Qatar and the U.K. Brecher says the applications vary from access control, time-and-attendance applications, and logging and comparing number plates against police databases.
Voortman says Verifier's clients have implemented many ANPR early warning systems, ticketless parking payment systems, handheld access control/visitor management solutions and the like. In all these deployments, Verifier performs the exception verification and dispatching services.
For more information, contact:
• Cathexis Africa, +27(0)31 240 0800, sales@catafrica.co.za, www.cathexisvideo.com
• Hikvision South Africa, Janis Roux, +27 (0)10 035 1172, support.africa@hikvision.com, www.hikvision.com
• SNIPR South Africa, +27 (0)71 887 3619, dave@snipr.co.za, www.snipr.co.za
• Verifier, 086 111 6023, info@verifier.co.za, www.verifier.co.za
Credit(s)
Further reading:
Pentagon appointed as Milestone distributor
Elvey Security Technologies News & Events Surveillance
Milestone Systems appointed Pentagon Distribution (an Elvey Group company within the Hudaco Group of Companies) as a distributor. XProtect's open architecture means no lock-in and the ability to customise the connected video solution that will accomplish the job.
Read more...
---
Integrated transportation security
Guardian Eye AI & Data Analytics Integrated Solutions Logistics (Industry)
HG Travel installs an AI-powered camera system integrated across 115 vehicles throughout a fleet comprising 160 vehicles of different sizes, along with predictive and self-monitoring tools to track tyre condition, fuel consumption and theft, and overall vehicle maintenance.
Read more...
---
Embracing next-generation surveillance for safer cities
Surveillance Integrated Solutions AI & Data Analytics
With the South African government highlighting the importance of building smart cities by integrating advanced technologies to make them more resilient and liveable, the role of next-generation network video and surveillance technologies cannot be ignored.
Read more...
---
Gallagher Security releases Command Centre v9
Gallagher News & Events Access Control & Identity Management Integrated Solutions
Richer features, greater integrations, with the release of Gallagher Security's Command Centre v9 security site management software designed to integrate seamlessly with various systems and hardware.
Read more...
---
Hik-Connect for Teams released
Hikvision South Africa Products & Solutions Surveillance
Hikvision has released an update for its security management platform; Hik-Connect for Teams not only meets the specific needs of individual users, but also caters to various medium-sized businesses (SMBs) and multi-site management scenarios.
Read more...
---
The human factor side of video management systems
Leaderware Editor's Choice Surveillance Risk Management & Resilience
A video management system (VMS) is central to, and the most vital element to any control room operation using CCTV as part of its service delivery, however, all too often, it is seen as a technical solution rather than an operational solution.
Read more...
---
A simple system for complex protection
Surveillance AI & Data Analytics IoT & Automation
Reconeyez is a company that provides autonomous wireless visual verification systems with built-in artificial intelligence. Running on batteries, each device includes communication capabilities, creating a mesh network between the various devices, linking them to the control room.
Read more...
---
Lock down your access control with Alcatraz AI
C3 Shared Services Healthcare (Industry) Access Control & Identity Management AI & Data Analytics
Alcatraz AI, represented in South Africa by C3 Shared Services, changes access control by harnessing the power of artificial intelligence and analytics at the edge, where facial recognition becomes the essential credential autonomously.
Read more...
---
Integrating farming and security solutions for productivity
Security BIS Agriculture (Industry) Integrated Solutions
Security challenges are a harsh reality in South Africa, particularly for those in remote areas. Sadly, recurring rural crimes like farm attacks and livestock theft are part of the farming community's lives.
Read more...
---
Revolutionise your security with integrated solutions
Secutel Technologies Products & Solutions Surveillance
By merging the capabilities of SecuVue and Secutraq, Secutel has forged a robust system empowering users to fine-tune analytics and harness facial recognition, pose detection, and XFS, among other features.
Read more...
---