printer friendly version
Access at speed
Access & Identity Management Handbook 2018 CCTV, Surveillance & Remote Monitoring, Access Control & Identity Management, Integrated Solutions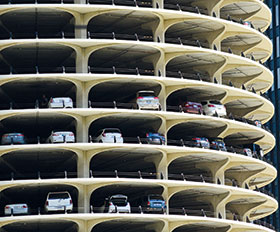 Automated Number Plate Recognition (ANPR) or Licence Plate Recognition (LPR) can support the access control function by allowing preregistered vehicles automatic entrance to a facility. Not only does it allow for simpler and faster access, but the location of a vehicle can be tracked wherever there are suitable cameras onsite, and one can do additional identity checks of the person in the vehicle to ensure that the individual is supposed to be in that vehicle.
In a more general security environment, ANPR also allows for tracking vehicles on roads equipped with the appropriate surveillance cameras, helping police find criminals, as well as providing an added layer of security for suburbs.
Hi-Tech Security Solutions approached a few industry leaders active in a variety of market segments for their insight into ANPR and how it has advanced. Our participants are:
• Gus Brecher, managing director of Cathexis Africa and business development director of Cathexis Technologies,
• Toby Chao, product specialist, Hikvision,
• Dave Rampersad, director of sales and marketing, SNIPR, and
• Mike Voortman, MD, Verifier.
While ANPR has advanced significantly over the past few years, with many camera manufacturers bringing out products, both hardware and software designed specifically for this task, only a few end users in specific markets are taking advantage of the technology.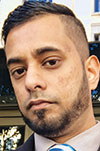 Dave Rampersad.
Rampersad says that while there has been staggering breakthroughs in terms of ANPR technology over the past few years, due to insufficient training and education, the end users are not familiar with what is available. ANPR technology is being used, but mostly as a reactive approach to security rather than a proactive approach.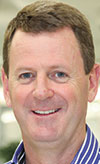 Mike Voortman.
Voortman and Brecher, on the other hand, have seen a significant increase in the adoption of ANPR. Voortman says these solutions are being used in systems that are performing multiple functions, from access control assistance to marketing feedback, paperless parking solutions as well as proactive security.
Entrance and exit management becomes very efficient with the technology, according to Chao, and vehicles can be managed and monitored by ANPR cameras. He highlights the solution used in Cape Town to track stolen or suspicious vehicles on the city's roads as an example.
More than a camera
Simply having a camera pointing at cars as they come and go is of little value however. For these systems to be effective and deliver value, they need to be part of a solution that includes everything from network communications through to software that can not only recognise the licence plates, but also assist in decision making by alerting operators of anomalies or wanted vehicles.
One needs the ability to make decisions based on detection of licence plate databases or 'groups', adds Brecher. "For instance, one may have a 'staff' group which contains licence plates of employees. If one of these is detected, one may want to open a barrier to give access to premises. Or you could have a 'blacklist' group that contains a list of transgressors or stolen vehicles. You could then automatically sound an alarm and/or call a response vehicle if these licence plates are detected."
Creating an early warning system from this technology would be the ultimate virtual barrier for criminals, notes Rampersad, noting SNIPR South Africa's success as it has a live link into national law enforcement databases, amongst over 140 other databases in South Africa.
Extending the analytical capabilities of these systems, Hikvision has not only developed ANPR cameras, but also analytic software that will soon be able to recognise the country of the number plate, the vehicle and colour.
Additionally, Chao notes that Hikvision's ANPR cameras are integrated with the company's radar and LCD displays to allow not only for number plate recognition, but also vehicle speed recording. Hikvision offers ANPR on the edge (the processing is done on the camera) and this function is provided for free (no licence fee). It also provides a related SDK and ISAPI so that its clients can integrate the functionality into their solutions.
Something old, something new
Brecher says there is always some investment to make when setting up an ANPR system. For example, the client may require new ANPR cameras, or server capacity to run the ANPR algorithms (Cathexis runs its ANPR solution on a server, not the camera). He says the Cathexis ANPR can work on any IP camera and on any existing Cathexis infrastructure.
This allows the Cathexis algorithm to use any standard IP cameras for ANPR, provided decent licence plate images are received. Brecher warns, however, that lighting conditions, shutter speeds and camera resolution will play a role in the cameras' usability.
Rampersad expands on this, saying that with many ANPR cameras available on the market, one needs to investigate the accuracy of these cameras for ANPR prior to making a purchase decision. They must be tested in all weather and lighting conditions, as well as at different speeds to ensure they deliver the results desired.
Voortman says the technical requirements vary according to the location and service required. "We work with many options, using what is in place where possible so as to minimise outlay for our clients. Our services run on top of the security ANPR installation or the paperless parking system or the integrated handheld access control scanning devices."
Due to the many ANPR engines in the market, Verifier facilitates the integration via an API to a cloud-based platform from which it remotely monitors client locations. Voortman adds that camera requirements depend on the processing power required, which relates to various factors including the average speed of vehicles passing the location.
Track record
All the companies represented in this article have experience installing and running ANPR solutions in the African environment, with the exception of Hikvision which manufactures ANPR cameras and software for a global client base.
SNIPR has implemented various ANPR solutions across different vertical markets in South Africa where they serve as an early warning system. Rampersad says that as soon as a suspicious vehicle enters a monitored location, the system sends instant alerts to stakeholders on SNIPR's mobile app and to its control room platform. Its clients range from shopping malls, residential communities, farming communities, business parks, residential estates, hotels and car dealerships, as well as the Midvaal and Ethekwini municipalities.
Cathexis has several implementations in South Africa, the UAE, Saudi Arabia, Qatar and the U.K. Brecher says the applications vary from access control, time-and-attendance applications, and logging and comparing number plates against police databases.
Voortman says Verifier's clients have implemented many ANPR early warning systems, ticketless parking payment systems, handheld access control/visitor management solutions and the like. In all these deployments, Verifier performs the exception verification and dispatching services.
For more information, contact:
• Cathexis Africa, +27(0)31 240 0800, [email protected], www.cathexisvideo.com
• Hikvision South Africa, Janis Roux, +27 (0)10 035 1172, [email protected], www.hikvision.com
• SNIPR South Africa, +27 (0)71 887 3619, [email protected], www.snipr.co.za
• Verifier, 086 111 6023, [email protected], www.verifier.co.za
Credit(s)
Further reading:
Antarctic surveillance
Dahua Technology South Africa CCTV, Surveillance & Remote Monitoring
Dahua Technology donated 15 security cameras to different scientific bases in the Argentine region of Antarctica; the cameras were especially developed to handle the harsh climate and extreme weather conditions in the area.
Read more...
---
31 percent of all IoT SIMs managed with third-party IoT CMPs
News Integrated Solutions
Berg Insight recently released new findings about the market for IoT connectivity management platforms (CMPs), a standard component in the value proposition from mobile operators and IoT MVNOs around the world.
Read more...
---
Deep learning engine set to supercharge end-to-end solutions
CCTV, Surveillance & Remote Monitoring
IDIS, manufacturer of South Korean-made video technology, will be displaying an exciting line-up of end-to-end video solutions that include the latest advances in AI-powered video analytics for businesses of any size, at this year's Intersec.
Read more...
---
Realistic image quality even in dark environments
Dahua Technology South Africa CCTV, Surveillance & Remote Monitoring
The 4K video surveillance market size is expected to grow at 9 percent CAGR (compound annual growth rate), which is primarily driven by the increasing demand for public safety and security services.
Read more...
---
Cloud-based forensic video searching
CCTV, Surveillance & Remote Monitoring
Arcules introduces Forensic Video Search to empower rapid event identification within its video cloud service, providing a critical tool to help businesses identify specific objects or events in seconds.
Read more...
---
Minimising fire risks in automotive logistics
Hikvision South Africa CCTV, Surveillance & Remote Monitoring Products Logistics (Industry)
Automotive logistics company uses thermal imaging solution from Hikvision to ensure its stores of lithium batteries for electric vehicles never overheat and cause a fire.
Read more...
---
Axis launches P3265-LVE dome camera
Axis Communications SA Products CCTV, Surveillance & Remote Monitoring
Based on ARTPEC-8 — the latest Axis system-on-chip (SoC) — Axis' latest dome high-performance camera includes a deep learning processing unit (DLPU), and cybersecurity features.
Read more...
---
Smart car parking solution eases traffic flow
Dahua Technology South Africa CCTV, Surveillance & Remote Monitoring Integrated Solutions Products
Ethiopia's first smart parking lot, designed to improve traffic flow and management efficiency, has been built and installed using Dahua Technology's smart parking solutions.
Read more...
---
VMS 7.2 supports the investigation process and adds cloud capabilities
CCTV, Surveillance & Remote Monitoring Integrated Solutions Products
Qognify has launched the second release of its VMS, including extended support for body-worn video, additional functionalities to support investigations, and a new web client architecture. VMS 7.2 addresses the increasing use of body-worn video (BWV) across many sectors.
Read more...
---
The future of AIoT
Hikvision South Africa News CCTV, Surveillance & Remote Monitoring
Hikvision hosted its 2022 Shaping Intelligence Summit in Bali, Indonesia, on 29-30 November, where the company, its customers, and technology and solution partners, looked into the future of AIoT and explored paths to shared success.
Read more...
---