printer friendly version
Capturing fingerprints in direct sunlight
Access & Identity Management Handbook 2018
Access Control & Identity Management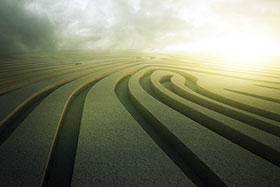 In contrast to fingerprint access control devices which are generally installed in a fixed position, mobile fingerprint authentication scanners are more likely to be used in varied positions and locations.
This brings about certain challenges as a result mainly of environmental factors, in particular with regard to light (ambient light), which can influence the fingerprint capturing process and will often cause a decrease in the quality of captured fingerprint images.
In response to this significant challenge, Suprema developed and patented its multi-dynamic range (MDR) technology, to ensure consistency in the quality of fingerprint images regardless of lighting conditions and the moisture level of finger skin.
Suprema's patented MDR technology is available in selected BioMini models, namely BioMini Plus2, BioMini Combo and BioMini Slim as well as in the SFU range, including the BM-Slim2, SFU-S20 and SFU-550 which allows hardware engineers to integrate biometrics into solutions which are used in environments where direct sunlight poses a problem.
Working in a similar manner to HDR used by cameras, Suprema's MDR technology makes use of a unique image processing algorithm and thereby smartly blends high-brightness images and dark images of the same object to gain optimal image quality, regardless of lighting conditions.
This fingerprint image acquisition method exquisitely enhances the bright and dark part of the image, producing optimal results without any loss in details. With MDR technology, BioMini scanners can produce uncompromised image quality even under direct sunlight of up to 100 000 LUX.
This technology is used to obtain optimal images, without any problems, for both dry and wet fingers. MDR technology makes the highlights appear lighter and shadows appear darker and in this manner fine-tuned fingerprint images are acquired in accordance with express contrast.
Credit(s)
Further reading:
Gallagher to showcase new Controller 7000 single door
Technews Publishing Access Control & Identity Management Products
Gallagher will be showcasing its latest access control innovation, the Controller 7000 Single Door on its stand at Intersec Dubai from 17-19 January 2023.
Read more...
---
Smart parking management platform
Access Control & Identity Management Asset Management, EAS, RFID
Parket builds a seamless bridge between supply and the ever-increasing, but fluid – and often temporary – demand for parking bays.
Read more...
---
Visible-light facial recognition terminal
ZKTeco Access Control & Identity Management Products
The SpeedFace-V5L [P] is a visible-light facial recognition terminal using intelligently engineered facial recognition algorithms and the latest computer vision technology.
Read more...
---
Facial and palm verification
ZKTeco Access Control & Identity Management Products
The ProFace X [P] supports both facial and palm verification, with a large capacity and rapid recognition.
Read more...
---
Glide Master High Security 90° Sliding Gate
BoomGate Systems Access Control & Identity Management Products
Boomgate Systems was asked to make a sliding gate that can turn 90 degrees. The gate had to offer high security and be vandal-proof.
Read more...
---
Informing, entertaining and communicating across your landscape
Evolving Management Solutions Access Control & Identity Management
For the first time, the attraction of large shopping malls with many stores, entertainment and food courts no longer offers enough appeal to attract customers.
Read more...
---
Suprema's new BioStation 3
Suprema Access Control & Identity Management Products
The brand new BioStation 3 is not only Suprema's smallest face recognition device to date, but it also comes packed with the largest variety of features.
Read more...
---
Suprema renews international privacy and security standard certifications
Suprema News Access Control & Identity Management
Suprema has simultaneously renewed two important international standard certifications regarding information security management (ISO/IEC 27001) and privacy information management (ISO/IEC 27701).
Read more...
---
SuperVision biometric access control
Integrated Solutions Access Control & Identity Management Products
SuperVision is a time & attendance (T&A) biometric access control system Fourier IT has been developing and enhancing for 18 years.
Read more...
---
Manage energy usage with Paxton access control
Paxton Access Control & Identity Management Products
Paxton provides access control systems that can integrate with existing infrastructure and manage a building's energy-consuming activities to save energy and costs.
Read more...
---