printer friendly version
Wireless technology grows in popularity
September 2014
Fire & Safety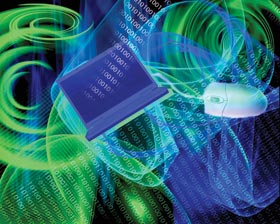 Wireless-based fire and security has been around for some years and like many technologies, there were some issues at the very early stages of development and deployment.
As stability of wireless technology increases, more customers are attracted to this alternative to hardwired security technology. While there will always be a place for hardwired technology, underlined by wireless technology's unsuitability in certain geographic environments, wireless will continue to grow in popularity.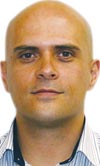 Ingo Mutinelli, sales director at Elvey.
According to Ingo Mutinelli, sales director at Elvey, the company has seen an increase in the uptake of wireless security technology sales to both installers and end users over the past two years, with a larger acceleration experienced in the past 12 months. He believes that this is mainly due to the increased features and stability apparent in products.
While he acknowledges the growing popularity of wireless technology, he says that the market is still dominated by hardwired technology, with wireless capturing approximately 20 to 30% of market share.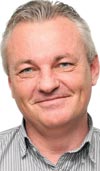 Brian Wynberger, national technical manager at Reditron.
Brian Wynberger, national technical manager at Reditron, believes that the reliability of wireless products over the past 18 months, their cost effectiveness due to the elimination of cables, the reduction in theft (no copper cables), increased security due to superior encryption techniques, and the fact that they can be used cost effectively over long distances, have resulted in wireless technology gaining serious ground.
He is of the opinion, however, that wireless products are still not as reliable as their hardwired counterparts as they are prone to interference from weather conditions. Nevertheless, he says that they can be placed in a mesh grid variety of links to increase stability and flexibility.
Mutinelli points out that the perception in the market is that a wired solution, with a definite cable link between control panel and detector device, is more reliable than its wireless counterpart. However, he adds, this is set to change, as wireless technology is enhanced through anti-jamming features and spread spectrum technology. He says that most high-end brands now offer two-way communication between the control panel and the detector/device, which allows the product to talk to the control panel on the state and effectivity of its operation.
Intrusion detection uses the 433, 403 and 868 MHz bandwidths, which are still fairly limited and largely influenced by high traffic volumes, due to their use in for instance TV remote controllers and wireless telephones. Coupled with this, other wireless technologies, such as police radios and handheld two-way radios, will affect the efficiency and efficacy of these bandwidths.
Mutinelli adds that wireless is not suited to every environment, since the topography plays a large role in enabling or disabling line of sight communication. This one element plays a critical role in the success of a wireless installation.
A major concern in the past with wireless products was the aggravation of batteries running flat during operation. Mutinelli says that Lithium batteries alleviate this concern with their longer lifespan of up to between three and five years. He explains that many of the wireless products have a feature that allows two-way communication with the control panel that includes alerts on the state of the battery in terms of its health and remaining life. This allows users to exchange batteries before they reach a critically low charge state.
Wynberger says that some projects are now using solar energy as an alternative to batteries. This virtually free form of energy is more reliable than DC power and its popularity is evident by the building of an R80-million photovoltaic solar module factory in Cape Town by a Chinese company.
Wireless jamming remains a pressing concern for users of wireless technology but Mutinelli claims that this can be made more difficult by using spread spectrum transmission and frequency hopping. Additionally, some products have a panel with an anti-jamming feature that places the device into a tamper condition and alerts the user.
Wynberger adds that by implementing the correct decryption techniques and putting strong passwords in place, the likelihood of a system being hacked and jammed are greatly minimised. Both interviewees caution that users need to be aware that there are devices on the market that make anti-jamming a real challenge.
Wynberger says that alarms, perimeter security, intrusion detection and CCTV are all suited to wireless technology, since any product with a link to an Ethernet network can feasibly operate as a wireless device. He stresses that users need to calculate the throughput correctly for surveillance systems, with 150 Mbps being the commonly accepted volume of devices. In instances where the required throughput is larger, the bandwidth can be split over multiple access points.
He says that while there is definitely a place for wireless technology, his advice to companies considering an installation is that only if there is no other option, then select wireless. He continues that the success of a wireless system will depend on what you wish to gain from it in terms of the data throughput required and the size of the installation (distance of links). Antennas play a large role in the operability of the installation and are particularly important where multiple links occur. Users need to remember that links are dynamic and will be slowed down when other third-party users choose to use them.
He adds that training of installation teams is important and it is advisable to use the services of a company that has previous, documented experience in wireless installations.
Hardwired solutions will continue to dominate the market but there are definitely instances where wireless can play a role. A number of companies are employing hybrid systems which incorporate the best of both technologies and offer system redundancy by using wireless in conjunction with hardwired in the event of copper cable theft.
Credit(s)
Further reading:
Fire-fighting force at Vergelegen
Editor's Choice Fire & Safety Residential Estate (Industry)
Vergelegen wine estate in Somerset West, and its neighbours, are set to enjoy greater peace of mind this summer, thanks to the delivery of a brand new fire truck .
Read more...
---
Healthcare and the edge
Technews Publishing Healthcare (Industry)
With the proliferation of IoT devices in healthcare, more data is generated which drives the need to distribute it efficiently and keep it closer to the user.
Read more...
---
Sasol ensures Zero Trust for SAP financials with bioLock
Technews Publishing Editor's Choice Cyber Security Security Services & Risk Management
Multi-factor authentication, including biometrics, for SAP Financials from realtime North America prevents financial compliance avoidance for Sasol.
Read more...
---
Rhino103 extinguishing control panel
Technoswitch Fire Detection & Suppression Fire & Safety Products
Technoswitch has released the Rhino103 extinguishing control panel range, designed and manufactured in South Africa to comply with EN54 parts 2 and 4, and EN12094.
Read more...
---
Technoswitch partners with Ciqurix for video fire detection
Technoswitch Fire Detection & Suppression News Fire & Safety
Technoswitch is pleased to announce the signing of an exclusive distribution agreement with Ciqurix (UK), a leading supplier of video fire detection products.
Read more...
---
Do you know where your data is?
Technews Publishing Editor's Choice
Flow Security focuses on making sure companies manage their data security in real time through automated Data Security Posture Management (DSPM).
Read more...
---
Two cases of cyber resilience
Technews Publishing Editor's Choice
Infinidat consolidates backups and cyber resilience for a cloud service provider in the healthcare environment, as well as an energy utility based in EMEA.
Read more...
---
Are you below the security poverty line?
Technews Publishing Editor's Choice
While management may think their company is pulling its weight in terms of cybersecurity, the security team knows if it is operating below the security poverty line.
Read more...
---
Cyber resilience is more than cybersecurity
Technews Publishing Editor's Choice Cyber Security Integrated Solutions IT infrastructure
Hi-Tech Security Solutions held a round-table discussion focusing on cyber resilience and found that while the resilience discipline includes cybersecurity, it also goes much further.
Read more...
---
From the editor's desk: No fond goodbye
Technews Publishing News
      Welcome to the final issue of Hi-Tech Security Solutions for 2022. Personally, I have absolutely no regrets seeing this year ride off into the sunset, or preferably be set on fire. However, it is the ...
Read more...
---