printer friendly version
Poor playback undermines CCTV advances
August 2014
CCTV, Surveillance & Remote Monitoring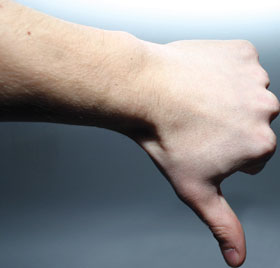 CCTV technology has changed rapidly in the last few years with the aim of creating more effective, better integrated, and higher specification systems. Much of this change has been about generating better video camera images and to more effectively transmit, process and store this video information.
I'm in a fortunate position where I come into contact with a lot of recorded incidents and evidence obtained from these new high technology systems as part of analysis, consulting and training. And yet for all the promise these systems have, as a user looking at recorded information I am underwhelmed by the quality of video recording playback. While control room camera displays may be clear and easy to see, nearly every video player that comes with these highly expensive systems gives performance capabilities and ease of use well below something like the free VLC player that anyone can get off the Internet.
Problems exist in interface design and data access, playback consistency, resolution, and ease of handling data. Just getting to a particular spot in the footage can be next to impossible, and I've been with a client who spent about 10 minutes just trying to show me the actual incident within the footage.
Besides these issues, the simple proposal of exporting to a generalised format that anyone can look at such as MPG or AVI is either consistently poor, alters aspect ratios, or gives a resolution that sometimes compares unfavourably with old VCR footage of incidents produced by long gone VCR-based analogue systems. That is in the cases where you actually have an export function within the software.
I find it hard to believe that companies providing some of the best electronic systems in the world create such restricted ways of actually viewing the data they produce. Not only this, but the proprietary nature of the systems means there is usually no other way of viewing the footage. Further, let me emphasise that this is not restricted to one or two of the system providers, but almost all I have seen when video is reviewed.
The kinds of capacity that I expect a high-end system playback interface to have includes features such as the following:
* Continuous video: Why do I have to go several seconds ahead or after the precise point I want, because the control can't take me to a specific point on a slider?
* Speed control: Speed increases and decreases are poorly implemented and in some cases jump to different parts of the file.
* Frame by frame display: One would think this should be a standard part of most CCTV playback systems, but my old VCR did a better job than many current digital systems.
* Reverse play of video: Possibly the most common element of control that most playback controls have success with.
* Tagging specific points in the video: For example where people entered, where weapons were drawn, where a particular behaviour was identified. I've seen only one program where this was implemented.
* Full screen: Often the video display is not capable of displaying full screen or changes aspect ratio when it does. Alternatively, the player controls take up a significant portion of the display area.
* On screen marking: We see it on TV sports coverage where commentators are only too pleased to be marking things like players, moves and positions. Why can't there be a facility where you can do this and save in an alternate format to retain the original evidence.
* Screen grab: Often needed for evidence purposes, many playback interfaces lack the capacity to do a screen grab with an easy process to name and save the jpg.
* Digital zooming: Enough said.
* Feedback information: Giving the playback speed if playing it at higher than normal, or providing details on video resolution – what is the resolution of the video being played to give some context on the feasibility of digital zooming or full screen display are examples of what should be.
* Built in analytics for search purposes: For example, the option to automatically identify when an object has been removed from a location. I have seen this implemented in remote monitoring software so why can't it be a standard part of system playback software.
* On display camera choice: Preview or live camera thumbnails with titles rather than obscure camera names which sometimes have no reference to where they are looking at.
As already indicated, one of the things I get most frustrated at is the failure of an effective export function. Some playback interfaces have this facility, but I have yet to get high quality video out of one. Let me rephrase that – I have yet to get even satisfactory exported video out of a high-end digital system. In most cases, the quality of resolution and changes in aspect ratio are worse than tape-to-tape copying quality. To show the video as a standalone MPG or AVI file is almost embarrassing at times.
Yet if one has to have the player available in order to show the video, one has to deal with many of the problems illustrated above. Another factor is the range of video codecs which come with the different integrated players for the systems, where I have had instances of one overwriting another's codec so the original was not playable anymore.
Surely if vendors of these systems are capable of providing such high technology, they could do something about adequately playing it back. As a human factors specialist, I don't know whether it is a design issue, a recording resolution quality issue, or just not enough effort by vendors to get it right. If I go through the different systems playback programs I have encountered, many of the above features I would like are there, just not in the same program. The export and resolution issues remain a common concern across all of them, however. Personally, I think the industry is being short changed – as someone who looks at the outcomes of video display management as part of the system deliverables, I think we still have a long way to go.
Dr Craig Donald is a human factors specialist in security and CCTV. He is a director of Leaderware which provides instruments for the selection of CCTV operators, X-ray screeners and other security personnel in major operations around the world. He also runs CCTV Surveillance Skills and Body Language, and Advanced Surveillance Body Language courses for CCTV operators, supervisors and managers internationally, and consults on CCTV management. He can be contacted on +27 (0)11 787 7811 or craig.donald@leaderware.com
Credit(s)
Further reading:
Camera Selection Guide 2019
September 2019 , CCTV, Surveillance & Remote Monitoring
The Camera Selection Guide 2019 includes a range of IP, analogue, thermal and speciality cameras aimed at a broad range of surveillance functions.
Read more...
---
Intelligent analytics and the brains to match
September 2019, Bosch Building Technologies , CCTV, Surveillance & Remote Monitoring, Integrated Solutions
What if the brains behind our security cameras could be trained to improve their cognitive ability to pay attention, learn, and problem-solve according to specific rules and situations?
Read more...
---
AI-powered autonomous Drone-in-a-Box
September 2019 , CCTV, Surveillance & Remote Monitoring, Integrated Solutions
Organisations in the mining, energy and industrial, oil and gas, ports and terminals sectors can optimise security and business operations, whilst reducing risks and operational costs
Read more...
---
Cybersecurity for video surveillance systems
September 2019 , Cyber Security, CCTV, Surveillance & Remote Monitoring
Video surveillance systems are increasingly accessible over any IP network, which has led to the rise of potential cyberattack.
Read more...
---
A platform approach to innovation and value
September 2019, Technews Publishing , Editor's Choice, CCTV, Surveillance & Remote Monitoring, Integrated Solutions, IT infrastructure
Moving to the platform model of doing business holds tremendous advantages for end users and smaller developers, but also for the whole technology supply chain.
Read more...
---
Back to manufacturer uniformity?
September 2019, Dallmeier Electronic Southern Africa , CCTV, Surveillance & Remote Monitoring
Decision makers often have to choose between an all-inclusive, complete solution from one manufacturer and the products and services of several different providers.
Read more...
---
Open does not always mean easy integration
September 2019, VERACITECH, Technews Publishing , Editor's Choice, CCTV, Surveillance & Remote Monitoring, Integrated Solutions
Customers who opt for best-of-breed solutions will have to rely on their integrators to develop customised integrated solutions for them.
Read more...
---
The impact of AI on the surveillance industry
September 2019, G4S South Africa, Hikvision South Africa, Myertal Tactical Security, Technews Publishing , Editor's Choice, CCTV, Surveillance & Remote Monitoring
What the impact of AI will be on companies, the services and solutions they supply, as well as on the jobs people do.
Read more...
---
Video analytics and AI
September 2019, Axis Communications SA, Dallmeier Electronic Southern Africa , Hikvision South Africa, Technews Publishing, Dahua Technology South Africa , Editor's Choice, CCTV, Surveillance & Remote Monitoring, Integrated Solutions
Artificial intelligence has the potential to deliver real benefits in the world of video analytics and many companies are already delivering customer benefits.
Read more...
---
Cloudy with a chance of AI
September 2019 , Editor's Choice, CCTV, Surveillance & Remote Monitoring, Integrated Solutions
One local company has developed an AI solution that can be added to existing surveillance installations, offering 24-hour intelligence.
Read more...
---