ViRDI fortifies visitor management
September 2017, Products, Access Control & Identity Management, Residential Estate (Industry)
Visitors have historically been a major security risk for residential estates. The ability to manage their access and egress has been a difficult and costly task until now.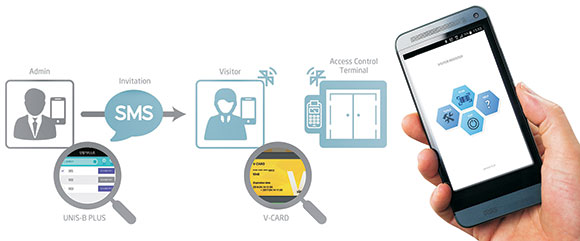 ViRDI's visitor-oriented solutions including Mobile Key and Visitor Register, which are available from Regal Distributors, makes it possible to issue and manage secure temporary access tokens to visitors or contractors in addition to scanning South African identity documents and vehicle licence discs.
The management and issuing of the secure tokens with a full audit trail of the visitor's entry, exit, time, date and access points is accomplished with ViRDI's UNIS 4.0 Security Management Software.
Gone are the days of the unsecure One Time PIN and tedious, manual visitor log books.
For more information contact Regal Distributors, +27 (0) 87 802 3800, info@regalsecurity.co.za, www.regalsecurity.co.za