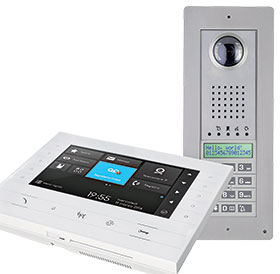 Video entry system
September 2017, Products, Residential Estate (Industry)
The IP360 video entry system enables the integration of audio and video intercom, CCTV and home automation, with the possibility to use standard communication devices such as SIP handsets or tablets, smart phones or PCs. The system gives freedom from worrying about distances, cables and the number of devices to be included.
It is possible to monitor the video entry system at any time, from anywhere, via the Internet. A smartphone can be used to receive audio/video calls from the entry panel, open the gate or view CCTV feeds remotely, simply by downloading the XIP Mobile app.
At the core of this technology is Came Connect, a cloud service which is extended to all gate and door automation of the Came Group. This fully integrated platform allows complete control for the user and an easy maintenance tool for the installation company. The set-up is done in two simple steps.
For more information, contact Came BPT South Africa, +27 (0)11 616 3222, info@camebpt.co.za, www.camebpt.co.za.