printer friendly version
There's an app for that
Residential Estate Security Handbook 2017 Integrated Solutions, Security Services & Risk Management, Residential Estate (Industry)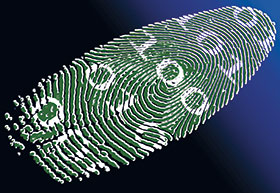 Ensuring peace of mind in a residential estate is of utmost priority to the body corporate as well as residents. Property owners in estates often have a false sense of security due to the environment already having a level of security with guards, electric fences and the like. However, residential estates are increasingly being targeted by criminals and often having a security company manage the estate is not enough.
Alarm systems and armed response can only provide a certain amount of protection to deter intruders. In instances when an alarm is triggered, security companies often only conduct perimeter checks as they are unable to gain access to properties. Most often by the time the guards arrive, it is too late and goods have already been stolen.
This has highlighted the need for remote monitoring of security devices via mobile devices. The most effective way to secure a property is to install a range of products that can be monitored on one platform and via mobile devices, thus allowing residents, home-owner and security officials within an estate to 'check in' periodically or if an alarm event is activated. With the correct placement and usage of various security products any residential estate or complex will be able to ensure that the people living within their properties feel safe and secure.
Having a visitor management app will not only enhance efficiency within a residential estate or complex, but it ensures that visitors can be registered within seconds, with all necessary information captured. Such an app enables authorised personnel or even the residents within that estate to preregister visitors, thus helping to streamline the waiting process at the entrance of any estate or complex.
The app also ensures the handling of visitors is in accordance with the estate or complex's policies and allows time for a watch check list before the visitor arrives. Visitor approval is sent to the authorised personnel via the app, which is connected to a mobile device and the proper access rights can be assigned. All information is stored in a secure database and can be conveniently retrieved for repeat visits.
Additional information can be gathered with visitor details to simplify future contacts. The visitor management app also allows the user to track visitors, assets and deliveries as they enter and exit the premises. It helps improve the efficiency, security and visitor service of any residential estate and complex.
In today's world, with crime on the increase, biometric devices are gaining popularity in the residential security market. These devices can give accurate information as to who enters an estate's premises, which can give a better indication of the events when an intrusion occurs.
Therefore, when buying products to secure any residential estate, body corporates need to consult with installers and system integrators on the best products available that will give their properties a comprehensive solution and ensure the residents have a clear outlook on the type of security they can look forward to.
For more information contact ZKTeco (SA), +27 (0)12 259 1047, [email protected], www.zkteco.co.za.
Credit(s)
Further reading:
Cyber resilience is more than cybersecurity
Technews Publishing Cyber Security Integrated Solutions IT infrastructure
Hi-Tech Security Solutions held a round-table discussion focusing on cyber resilience and found that while the resilience discipline includes cybersecurity, it also goes much further.
Read more...
---
Numerous challenges for transport and logistics
Transport (Industry) CCTV, Surveillance & Remote Monitoring Security Services & Risk Management Logistics (Industry)
Operators are making significant investments in automation and digitalisation in order to address security concerns, improve loss prevention as well as efficiency, and reduce unit order costs.
Read more...
---
Hybrid licence plate recognition
ZKTeco Products Access Control & Identity Management Transport (Industry) Logistics (Industry)
The ZKTeco LPRS2000 is a hybrid-recognition vehicle management terminal that combines the latest high-performance UHF reader.
Read more...
---
Defining the resilience of cybersecurity
Cyber Security Security Services & Risk Management
Cyber resilience is less buzzword and more critical business strategy as the cybercrime landscape grows in intent and intensity.
Read more...
---
A key to urban transport challenges
Axis Communications SA Transport (Industry) CCTV, Surveillance & Remote Monitoring Integrated Solutions Logistics (Industry)
There are many enabling technologies that can impact transportation in South Africa, but a good place to start is by considering the applications for smart physical technology with the ability to collect and respond to data.
Read more...
---
Hikvision aims for solutions
Technews Publishing Hikvision South Africa Editor's Choice CCTV, Surveillance & Remote Monitoring News Integrated Solutions Conferences & Events
Hikvision recently held a roadshow titled Industry X, where the company highlighted its latest products and solutions, supported by partners and distributors.
Read more...
---
Technology and the future of security installation in South Africa
Editor's Choice Integrated Solutions Security Services & Risk Management
What are the technologies and trends shaping installation, service and maintenance teams globally, and how will they shape South African businesses today and in the future?
Read more...
---
Upgraded security and AI monitoring at upmarket estate
Watcher Surveillance Solutions Editor's Choice CCTV, Surveillance & Remote Monitoring Integrated Solutions Residential Estate (Industry)
Estate upgrades and enhances its security through a partnership between surveillance specialist Watcher and the incumbent guarding company.
Read more...
---
The technology wave implications for staff mismatches in control rooms
Leaderware Editor's Choice Security Services & Risk Management
An industry habit of looking at control rooms through a physical security lens has increasingly left clients and staff at a disadvantage in keeping up with control room technology and demands.
Read more...
---
Streamlining processes, integrating operations
Security Services & Risk Management Integrated Solutions Transport (Industry) Logistics (Industry)
With Trackforce Valiant, Airbus now has one single platform that connects its security guards, supervisors and management across its organisation.
Read more...
---