printer friendly version
Integrated layers of security
Residential Estate Security Handbook 2017 Integrated Solutions, Security Services & Risk Management, Residential Estate (Industry)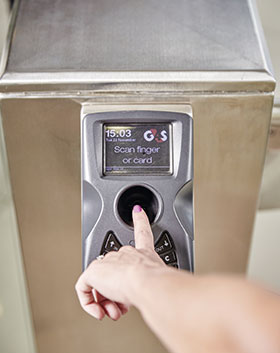 As criminal operations become increasingly sophisticated, so too do the counter measures. In the past, securing a residential estate with a security officer at the gate and a paper-based book for visitors to sign in was sufficient, but now the need to integrate manned guarding and technology is not seen as a nice-to-have, but rather a necessity in protecting ourselves.
G4S understands the 'secure village' concept of lifestyle estate protection and has the knowledge and expertise to offer a range of integrated secure solutions based on a comprehensive risk assessment. We also believe that security is the responsibility of everyone within an estate and that it is imperative to have the support of residents who need to actively participate in securing their environment and making security related decisions. You can install technology and provide all the manpower in the world, but if the back door is left open, so to speak, nothing will prevent criminals from taking advantage.
Once everyone is on board, we believe that the safety of an estate relies on multiple layers of security.
Perimeter: Starting from the outside and moving inwards, perimeter protection needs to be addressed first. Ideally, this decision needs to be made in conjunction with the developer and a balance reached between a secure perimeter and development economics. In most cases, electric fencing is chosen as a solution and is very effective. A critical area to plan for is the maintenance of the perimeter fencing and must not be overlooked.
Access control: This is the next area to address and there are many new and innovative systems available. Biometric systems are an effective way to record access and egress details and to ensure that identity is not transferred – as can be the case with card or tag-based systems. Where your gatehouse is situated is also something to consider in an estate. Your security personnel are also at risk of attack and should be protected within the layers we are recommending.
Within the estate itself, there are a number of other security measures that can be implemented, including video surveillance in high risk areas; fire detection systems and public-address systems in communal areas, and vehicle and manned guarding patrols. A detailed risk assessment will help to identify areas of risk specific to your estate and these can be addressed in consultation with developers and residents.
Residents should also accept responsibility for the protection of their own assets and immediate surroundings by installing alarm systems and barriers. Many people are lulled into a false sense of security when purchasing property in a secure estate, and forget basic security measures like locking doors and gates, and not leaving valuables lying around. Work with your security provider to ensure that all areas of security are addressed.
There is still one area of concern and that is what we term the 'threat from within'. Increasingly crime syndicates do not access estates from the outside, but go as far as to purchase property and operate from within the estate. To resolve this type of threat we believe the solution is the integration of systems and the analysis of resultant data.
This type of service needs to be conducted by security personnel trained to do so. You can proactively secure your environment by monitoring trends and unusual activity and issuing alerts before criminals have time to act. The monitoring of such systems can be done on- or off-site in a number of different ways, using technology and/or personnel.
We must not neglect the importance of people and positive human interaction. By deploying well-trained security officers who understand the intricacies of estate security, you provide the human touch one would expect in a residential environment. Ensure that the staff deployed at your estate have undergone training specific to the residential estate environment and do not overlook the importance of skills such as providing life support or fire-fighting and soft skills such as public relations and conflict resolution.
Tim Timmins, technical director for G4S Electronic Security Solutions, says: "We believe that securing those dearest to you must take on a multiple faceted approach and that integrated solutions benefit our customers through direct cost savings, improved efficiencies and better operational and informational processes."
For more information contact G4S Electronic Security Solutions, +27 (0)10 001 4500, [email protected], www.g4s.co.za
Further reading:
Cyber resilience is more than cybersecurity
Technews Publishing Cyber Security Integrated Solutions IT infrastructure
Hi-Tech Security Solutions held a round-table discussion focusing on cyber resilience and found that while the resilience discipline includes cybersecurity, it also goes much further.
Read more...
---
Numerous challenges for transport and logistics
Transport (Industry) CCTV, Surveillance & Remote Monitoring Security Services & Risk Management Logistics (Industry)
Operators are making significant investments in automation and digitalisation in order to address security concerns, improve loss prevention as well as efficiency, and reduce unit order costs.
Read more...
---
Defining the resilience of cybersecurity
Cyber Security Security Services & Risk Management
Cyber resilience is less buzzword and more critical business strategy as the cybercrime landscape grows in intent and intensity.
Read more...
---
A key to urban transport challenges
Axis Communications SA Transport (Industry) CCTV, Surveillance & Remote Monitoring Integrated Solutions Logistics (Industry)
There are many enabling technologies that can impact transportation in South Africa, but a good place to start is by considering the applications for smart physical technology with the ability to collect and respond to data.
Read more...
---
Hikvision aims for solutions
Technews Publishing Hikvision South Africa Editor's Choice CCTV, Surveillance & Remote Monitoring News Integrated Solutions Conferences & Events
Hikvision recently held a roadshow titled Industry X, where the company highlighted its latest products and solutions, supported by partners and distributors.
Read more...
---
Technology and the future of security installation in South Africa
Editor's Choice Integrated Solutions Security Services & Risk Management
What are the technologies and trends shaping installation, service and maintenance teams globally, and how will they shape South African businesses today and in the future?
Read more...
---
Upgraded security and AI monitoring at upmarket estate
Watcher Surveillance Solutions Editor's Choice CCTV, Surveillance & Remote Monitoring Integrated Solutions Residential Estate (Industry)
Estate upgrades and enhances its security through a partnership between surveillance specialist Watcher and the incumbent guarding company.
Read more...
---
The technology wave implications for staff mismatches in control rooms
Leaderware Editor's Choice Security Services & Risk Management
An industry habit of looking at control rooms through a physical security lens has increasingly left clients and staff at a disadvantage in keeping up with control room technology and demands.
Read more...
---
Streamlining processes, integrating operations
Security Services & Risk Management Integrated Solutions Transport (Industry) Logistics (Industry)
With Trackforce Valiant, Airbus now has one single platform that connects its security guards, supervisors and management across its organisation.
Read more...
---
Smollan partners with FleetDomain
Logistics (Industry) Asset Management, EAS, RFID Security Services & Risk Management Transport (Industry)
Smollan has been using FleetDomain to manage its fleet of around 2000 vehicles in South Africa, enabling it to contain costs and manage its fleet much more effectively.
Read more...
---