printer friendly version
Guarding the estate
Residential Estate Security Handbook 2017 Residential Estate (Industry), Security Services & Risk Management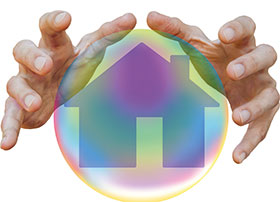 Word has it that technology is going to put thousands of guards out of work as electronics take over the security function en masse. However, visit any residential estate and the one common security feature (apart from an electric fence and a gate), is the much-maligned, much disrespected, yet essential guard.
As much as business owners see dollar signs in their eyes when they think of replacing human resources with technology, security will always be a people business and having staff to do the 'peopling' is non-negotiable. There may be fewer guards, but until intelligent robots arrive, there will always be a place and a requirement for guards.
That's not to say the guarding industry isn't under pressure to change and up its game. Competition is fierce and costs are under pressure more than ever in the dire 'state capture' economy we find ourselves in. More than that, the demands of customers are also increasing and changing with respect to what they want from their guards and guarding service providers.
So, what are guarding companies doing to improve their service to residential estates? How do they make sure they keep their customers happy, their guards committed and the never-ending criminal onslaught at bay?
Hi-Tech Security Solutions asked three companies active in providing guarding services in the estate market for their insights into the modern guarding function. Firstly, looking at the guards themselves, we asked what skills or aptitude do people working as guards on residential estates need that may not be the norm in other environments.
Enforce Security is active in a number of estates offering both human and technical resources. Its responses came from Derek Lategan (MD) and Glenn Allen (technology director), who noted that it stands to reason that the security requirements of every site will differ according to the nature of the environment, hence the aptitude of guards working on residential estates will differ to security guards operating in other environments.
"At Enforce Security we talk about tailoring our solutions and services to meet the needs of our individual clients. This is displayed in part in the understanding that various residential estates will require security officers with specific temperaments and personality characteristics, depending on their individual needs and requirements.
"It is important to note that each guard should possess skills individualised for a specific residential estate that he/she is operating in. The skills possessed by guards working in estates should not only be industry-specific but also client-specific, meaning that the skill of every guard should be applicable to the nature of that specific estate."
Key to security
Tim Timmins, technical director, ESS, at G4S Secure Solutions (SA) adds that the key to ensuring safety and security on residential estates is the ability to communicate effectively. "Security officers deployed in such environments need to have excellent communication skills in English, and an understanding of basic public relations (PR) techniques is highly advantageous. Due to the highly visible nature of the work they perform, which includes but is not limited to access control duties, patrolling and providing security at events, golf clubs or recreational facilities on the estates, security officers must be healthy, with a smart physical appearance. And it is imperative that they are able to multi-task."
Dave Sleep, reaction division director at Stallion Security contends that this is definitely a specialised market segment in terms of the provision of physical manpower. "Stallion has in fact made this a specialist business within our group. The security officers are trained as per PSIRA regulations to the same graded levels as other security officers performing duties in other market segments. They do, however, have better communication skills, particularly in English, in terms of reading, speaking and writing, and undergo specialist PR courses to deal with the varied people and personalities in complexes and estates.
"Although it does take a while to settle into these environments, mainly due to receiving abuse from residents at times, they require the additional PR skills to cope with the demands of having anything from 20 to 3 000 clients, because, after all, all residents become your client. Our residential security officers are also handpicked. Not just anybody can do this job."
Having the right fit in terms of the person on duty is important. Some of the estates they serve are enormous with a variety of tasks the guards are assigned to handle. How can estate managers and guard supervisors ensure their staff are where they are supposed to be and doing what they are supposed to do? Is this simply a function of set schedules and supervisors travelling around to check up, or are there technical solutions that can both assist guards in their duties as well as check that they are doing the correct patrols and so forth?
Technology as support
The answer is both. Manual processes are indispensible, but technology assists in the implementation and management of those processes.
There is a magnitude of technology available, says Sleep, which includes guard monitoring systems and CCTV options, but regular physical visits by management and supervisors can't be ignored.
"The technology around guard monitoring systems has improved immensely and most of them are live-monitored these days and have panic and phone capabilities for the patrolling officers, should they find themselves in need of assistance. They are also equipped with technology to detect and report failed patrols, point failure and deliberate dropping of the device, as well as if the device is in a lying down position. Once these anomalies are detected, action is taken as either the guard is avoiding the duties assigned or is in trouble."
Timmins agrees, but says it starts with clear, detailed and documented procedures. "This could be of a manual nature such as parades and inspection at the start of a shift, shift reports and hourly patrols via the control room. But the ideal would be basic procedures coupled with technology for improved reliability."
The technology he refers to could include mobile biometric time-and-attendance systems, or guard monitoring systems such as Bloodhound, Instacom or CCTV. If security officers patrol using vehicles, he says vehicle tracking systems are highly informative.
The Enforce team says technology is pivotal to managing its staff and sites, as well as providing transparency and open customer access to performance information. Velocity, Enforce's management platform, encompasses the following best-of-breed technologies that, along with manual management systems, ensure the company manages its operations and staff effectively:
• Biometric time-and-attendance interfaced directly into Enforce's rostering system, which presents real-time attendance data to control rooms.
• GPS-based patrol monitoring.
• Virtual Inspector, a remote monitoring system Enforce developed for a visual inspection of guards on remote sites that is also used in off-site control rooms.
• Velocity Audit, an electronic SLA management platform the company developed to measure the performance of teams against pre-defined outcomes.
Convergence is key
Using both human and technical resources in an integrated fashion is key to effective guarding today. Sleep says there is a need for both, but that technology can reduce total manpower, reduce costs over long term if the right provider is chosen, and will enhance the overall security. "If an estate boxes smart, they should never have the need for perimeter and/or internal patrolling security officers, if they use technology properly."
Timmins adds, "Analytics, automation and firmware algorithms, integrated into unified systems provide security personnel with improved capabilities and shifts the focus to a more proactive approach. We have seen a significant demand for automatic perimeter intruder detection and tracking systems that use intelligent thermal cameras and native algorithms.
"These detection systems are aimed at preventing incidents, instead of reacting to them, which is a far more modern approach to security operations."
Enforce Security also recommends a converged security solution to residential estates and communities. "By blending technology and traditional guarding, we are able to provide estates and communities with the latest CCTV surveillance technology as well as those who operate it."
The training question
As noted above, the guarding operation is changing, as are the functions guards are expected to perform. Apart from the regulatory training required for guards, companies today also train them to handle the environment they will be operating in – such as PR training for estates. However, estate guards do not have a set syllabus as each estate has rules of its own that guards and their companies must learn and adhere to.
For general training for estate work, G4S ensures its staff understand the intricacies of these environments with learning modules such as:
• Introduction to estate security
• Access control
• Security administration
• Radio procedure
• Protection of assets
• Key control
• Legal aspects
• Crime prevention
• Emergency procedures
Furthermore, Timmins says the company also meets with the homeowners' association and/or the security manager to obtain details of estate-specific procedures and training.
Ultimately the estate security manager is responsible for implementing the manpower SOP, says Enforce, but he/she would usually do this in conjunction with the security service provider. This is because the estate manager is knowledgeable on all matters pertaining to the estate, such as the residents, the type of estate, the expected security levels, and the quality of life of residents, while the security service provider is the professional when it comes to the actual security strategy.
"By working together both parties can then devise a thorough and effective security plan while still keeping with the 'feel' of the estate and the quality of life residents are accustomed to, and expect."
Stallion takes much the same approach. Once estate-specific rules and job functions are agreed upon, these are drafted into working documents and signed-off.
Estates are a unique challenge. They may seem like relaxing places, as they are supposed to be, but that does not apply to the security operations. Guards on estates are tasked with the role of securing the estate and its people, while being PR agents to the residents. Choosing the correct service provider that takes the time to understand your estate and its intricacies while ensuring its staff do too, is well worth the effort, time and money.
For more information, contact:
• Enforce, +27 (0)31 573 7600, [email protected], www.enforce.co.za
• G4S Electronic Specialised Solutions, +27 (0)10 001 4500, [email protected], www.g4s.co.za
• Stallion Reaction, +27 (0)11 533 8823, [email protected], www.stallion.co.za
Credit(s)
Further reading:
Numerous challenges for transport and logistics
Transport (Industry) CCTV, Surveillance & Remote Monitoring Security Services & Risk Management Logistics (Industry)
Operators are making significant investments in automation and digitalisation in order to address security concerns, improve loss prevention as well as efficiency, and reduce unit order costs.
Read more...
---
Defining the resilience of cybersecurity
Cyber Security Security Services & Risk Management
Cyber resilience is less buzzword and more critical business strategy as the cybercrime landscape grows in intent and intensity.
Read more...
---
Technology and the future of security installation in South Africa
Editor's Choice Integrated Solutions Security Services & Risk Management
What are the technologies and trends shaping installation, service and maintenance teams globally, and how will they shape South African businesses today and in the future?
Read more...
---
Upgraded security and AI monitoring at upmarket estate
Watcher Surveillance Solutions Editor's Choice CCTV, Surveillance & Remote Monitoring Integrated Solutions Residential Estate (Industry)
Estate upgrades and enhances its security through a partnership between surveillance specialist Watcher and the incumbent guarding company.
Read more...
---
The technology wave implications for staff mismatches in control rooms
Leaderware Editor's Choice Security Services & Risk Management
An industry habit of looking at control rooms through a physical security lens has increasingly left clients and staff at a disadvantage in keeping up with control room technology and demands.
Read more...
---
Smollan partners with FleetDomain
Logistics (Industry) Asset Management, EAS, RFID Security Services & Risk Management Transport (Industry)
Smollan has been using FleetDomain to manage its fleet of around 2000 vehicles in South Africa, enabling it to contain costs and manage its fleet much more effectively.
Read more...
---
SAFPS warns against advance-fee scam
News Security Services & Risk Management
The Southern African Fraud Prevention Service (SAFPS) has warned consumers of an advance-fee scam where the perpetrator is falsely presenting themself as a representative of the SAFPS.
Read more...
---
Fire prevention in your home or business?
Fidelity Services Group Fire & Safety Security Services & Risk Management
A recent fire at a nightclub in Boksburg has once again highlighted the importance of fire safety for both homes and businesses. When a fire breaks out, the consequences can be devastating.
Read more...
---
The most common Facebook Marketplace scams
Cyber Security Security Services & Risk Management
Carey van Vlaanderen, CEO of ESET South Africa, shares critical safety tips when buying or selling on Facebook Marketplace, and how to tell if you're being scammed.
Read more...
---
A single-pane-of-glass view
Cyber Security Security Services & Risk Management
A single-pane-of-glass view is critical to effective management of cybersecurity risks, says Commvault's Gerhard Fourie.
Read more...
---