printer friendly version
Buy and manage, or use?
Residential Estate Security Handbook 2017 Integrated Solutions, Security Services & Risk Management, Residential Estate (Industry), Agriculture (Industry)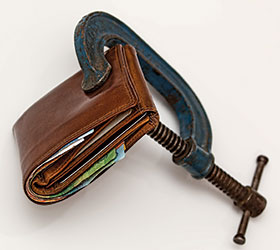 The as-a-service concept has found acceptance in many areas, such as IT, where companies and people are taking the option of using applications, systems, platforms and more in the form of a rental contract rather than going through the hassle and costs of buying, installing and managing everything themselves. An example in the consumer space is using Gmail as your email service, you don't have to install or manage anything as Google does it all, and you just use the email service.
The touted benefits of these services is that companies pay for what they need and use, while the service provider handles all the hard stuff. In the security industry we have seen similar concepts in the form of video surveillance-as-a-service (VSaaS) and even in some remote monitoring scenarios where the customer pays an annual (or monthly) fee and the monitoring company buys, installs and manages the technology, while providing operators to handle surveillance duties.
But how popular is this in the security market, and especially in the residential estate market? Most estates, as well as most companies still prefer to splash out on buying their cameras, access control systems, software, hardware and so on, only relying on service providers to do the installation and maintenance, and perhaps manage the monitoring.
Hi-Tech Security Solutions decided to find out more about the as-a-service model and how it is being adopted in the estate security market. We spoke to Chris Lovemore, CEO of ELF Rentals, as well as Dave Sleep, reaction division director at Stallion Security.
Lovemore says the guarding aspect of security-as-a-service is very mature. The move is now towards "reducing costs and improving effectiveness using the full maintenance operating lease model of electronic security equipment, where the service provider funds the equipment and then provides a technical backup service to the equipment to ensure it is fully functional at all times". The service provider also takes the risk of any equipment failure.
"The more established and professionally managed estates have increasingly adopted this approach over the last 10 years as they have realised that electronic security equipment that is well-maintained by a reputable and well-resourced service company that carries the funding risk, results in better overall security."
It is important, however, to ensure you partner with a professional business that offers a holistic approach and a provider that is not only geared to enable payment plans on technology solutions, but those that will do so with a view to reducing manpower to enable the cost to remain, or be as close as possible to current spend, adds Sleep.
He also notes that these service models provide an opportunity for estates and complexes without large cash reserves to also implement a solid security infrastructure. Not having funds should not mean residents and their assets are poorly protected.
While the idea of everything happening invisibly while we simply reap the benefits of the service is appealing, the problem with the security industry is that it is a people industry. In other words, there needs to be human interaction on a daily basis – a guard at the gate for example. So which security functions can be translated into an as-a-service model run without the security manager looking over your shoulder?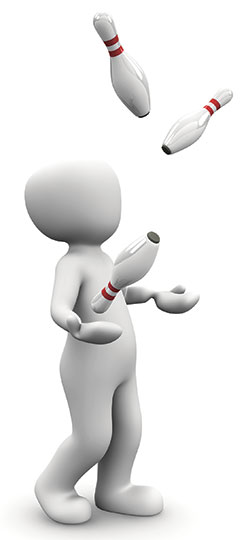 What services work?
This depends on the provider and what they are willing to bring to the table in terms of a solution, explains Sleep. "Cost plays its part, but there are no current surveillance systems that cannot be operated at optimum with the technology we have available today. The pricing models for using data and bandwidth differ, but we do not believe this is a hindrance to providing technology."
Lovemore's experience dictates that there are a host of services currently available, these include electric fencing, CCTV, access control, networking of security devices, power management and data storage. "Surveillance is very much a service offering, but it needs to go hand-in-hand with a service provider that ensures the equipment is fully functional at all times."
He continues, "The advantage of an 'as-a-service' security offering where a service provider has taken risk in funding the installation and then services it is that estates can hold their service providers accountable. Service providers are incentivised to do high quality installations and use quality equipment since they will suffer the consequences of poor workmanship and/or inferior equipment."
Of course, finding a service provider that can finance a security project upfront and recover its investment over time is a challenge. Sleep notes that Stallion is large enough to do this, but there are not many companies willing or able to take the same approach.
Your own money
Of course, there are two options when it comes to financing. Quite often the service provider obtains the finance from an independent company, leaving the estate on the hook for the repayments whether or not they are happy with the service levels. The other option is for the service provider to finance the installation from its own balance sheet.
The best option, according to Lovemore, is where the service provider provides finance from its own balance sheet, in effect backing itself to meet its maintenance obligations in terms of the contract. "This inevitably results in top service levels and happy clients."
To ensure there is no misunderstanding or unhappiness for the duration of the contract, the obligations of each party must be clearly and realistically stated with respect to time and performance, adds Lovemore. "Provisions must be made for situations beyond anyone's control, such as extensive power outages or surges and labour unrest. A site that proves to be more expensive to maintain than the service provider estimated may well result in serious financial loss to the service provider, but ultimately that is part of the risk of doing business on this basis."
Sleep concurs, noting that estates must insist on service-level agreements (SLAs) and also ensure they are contracting top professional providers. Going for the cheap option doesn't work as estates can find themselves spending more money than planned if they made use of professional service providers that use top technology brands that work, and have proper maintenance plans and equipment warranties in place.
Services on offer
The two companies represented in this article have years of experience in the security field as well as in serving estates. Elf offers its estate customers a turnkey electronic security solution including electric fencing, CCTV, access control, networking, power supply and data storage management.
"We do this from design, to installation, to providing the capital and then to maintaining the equipment in such a way that it operates to its maximum operating efficiency at all times," explains Lovemore. "We offer a 5-year extended warranty on all our equipment and assume the risk of equipment failure outside of the manufacturers' warranty. In addition, we supply insurance on all our products so that we can quickly resolve and restore problems caused by lightning and other insurable incidents, and then deal with the claim without it having an effect on our clients' administration systems or their insurance premiums.
"Our services are primarily onsite, however, our technicians are increasingly able to manage, identify and solve problems via offsite network access."
Stallion's services depend on the estate or complex. "Those that have control rooms can have the on-site option as there is no further money to spend," says Sleep. "It is, however, not recommended to have to spend huge amounts of money to put this together and remote site monitoring is a fantastic option which is proactive and will be a definite enhancement to security."
He continues that Stallion offers services as follows:
• Physical security at all grade levels.
• Dedicated vehicle service, manned by either armed response personnel or security officers at Grade B level and above.
• All technology options including CCTV, access control, remote monitoring, setting up control rooms, biometric systems, electric fencing, maintenance, servicing etc.
• Dedicated estate/complex armed response, and
• Alarm installations and servicing.
The as-a-service model is clearly one that is growing, but needs to be adopted with care by estates. As Sleep noted, it's worth getting professional advice first and from there retaining the services of a reliable service provider with a good reputation, and one that is prepared to take a risk with their own money. Of course, not all estates want to outsource everything to a third party, some find that retaining some form of control is important. There is no doubt, however, that considering the as-a-service model is well worth the effort, especially when cash it tight and you prefer a long-term payment option, and of course, when you can't put residents at risk.
For more information, contact
• ELF Rentals, +27 (0)41 368 3701, [email protected], www.elfrentals.co.za.
• Stallion Reaction, +27 (0)11 533 8823, [email protected], www.stallion.co.za.
Further reading:
Cyber resilience is more than cybersecurity
Technews Publishing Cyber Security Integrated Solutions IT infrastructure
Hi-Tech Security Solutions held a round-table discussion focusing on cyber resilience and found that while the resilience discipline includes cybersecurity, it also goes much further.
Read more...
---
Numerous challenges for transport and logistics
Transport (Industry) CCTV, Surveillance & Remote Monitoring Security Services & Risk Management Logistics (Industry)
Operators are making significant investments in automation and digitalisation in order to address security concerns, improve loss prevention as well as efficiency, and reduce unit order costs.
Read more...
---
Defining the resilience of cybersecurity
Cyber Security Security Services & Risk Management
Cyber resilience is less buzzword and more critical business strategy as the cybercrime landscape grows in intent and intensity.
Read more...
---
A key to urban transport challenges
Axis Communications SA Transport (Industry) CCTV, Surveillance & Remote Monitoring Integrated Solutions Logistics (Industry)
There are many enabling technologies that can impact transportation in South Africa, but a good place to start is by considering the applications for smart physical technology with the ability to collect and respond to data.
Read more...
---
Hikvision aims for solutions
Technews Publishing Hikvision South Africa Editor's Choice CCTV, Surveillance & Remote Monitoring News Integrated Solutions Conferences & Events
Hikvision recently held a roadshow titled Industry X, where the company highlighted its latest products and solutions, supported by partners and distributors.
Read more...
---
Technology and the future of security installation in South Africa
Editor's Choice Integrated Solutions Security Services & Risk Management
What are the technologies and trends shaping installation, service and maintenance teams globally, and how will they shape South African businesses today and in the future?
Read more...
---
Upgraded security and AI monitoring at upmarket estate
Watcher Surveillance Solutions Editor's Choice CCTV, Surveillance & Remote Monitoring Integrated Solutions Residential Estate (Industry)
Estate upgrades and enhances its security through a partnership between surveillance specialist Watcher and the incumbent guarding company.
Read more...
---
The technology wave implications for staff mismatches in control rooms
Leaderware Editor's Choice Security Services & Risk Management
An industry habit of looking at control rooms through a physical security lens has increasingly left clients and staff at a disadvantage in keeping up with control room technology and demands.
Read more...
---
Streamlining processes, integrating operations
Security Services & Risk Management Integrated Solutions Transport (Industry) Logistics (Industry)
With Trackforce Valiant, Airbus now has one single platform that connects its security guards, supervisors and management across its organisation.
Read more...
---
Smollan partners with FleetDomain
Logistics (Industry) Asset Management, EAS, RFID Security Services & Risk Management Transport (Industry)
Smollan has been using FleetDomain to manage its fleet of around 2000 vehicles in South Africa, enabling it to contain costs and manage its fleet much more effectively.
Read more...
---