printer friendly version
Security by radar
Residential Estate Security Handbook 2017 Perimeter Security, Alarms & Intruder Detection, Products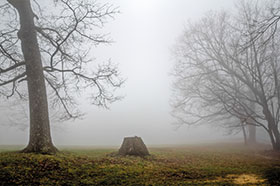 The perimeter is one of the most vulnerable areas of a residential estate, as these are normally long and impossible to have under observation all the time. Apart from traditional fences and walls, other surveillance methods are today used to create a more complete perimeter defence – as evidenced in this year's Residential Handbook. Another technology that has not been widely used in perimeter defence to date is radar.
In the article below, Hi-Tech Security Solutions looks at radar solutions that have been, or are about to be, released that can be used for perimeter security, as well as securing other areas within an estate.
It stands to reason that radar is not the only perimeter solution one needs on an estate or in any other environment. While these solutions will be adept at finding intruders, loiterers and so forth, they are unable to identify people and require integration into a broader security platform for a more complete security solution.
Axis network radar detector
September 2017 will see Axis Communications expanding its range of products with the addition of a network radar detector that the company says offers cost-efficient perimeter protection and will also decrease false alarms.
In talking about the product, Axis co-founder Martin Gren said the network radar detector will help to secure outdoor properties where there is normally no human traffic. The solution will be cheaper than a thermal camera, covers a broader area and will work in almost all types of weather conditions. Users will also be able to use their surveillance solutions with the radar to obtain visual footage of an intrusion or other alarm event.
The radar detector will also work in a variety of markets, not only the residential market, from warehouses to construction sites, and so on. Details are still under wraps at the time of writing as Axis will only formally be launching the radar detector later this year.
Avigilon IoT radar sensor
Avigilon has also launched a radar solution, its Presence Detector. Unlike the outdoor Axis product, the Avigilon Presence Detector (APD) is a sensor that combines self-learning analytics with impulse radar technology to accurately detect the presence of a person even if they have stopped moving or are hidden. This sensor is designed for indoor locations, such as ATM rooms, clubhouses and other closed indoor vestibules and can accurately detect a person's presence through blankets, cardboard, wood and drywall.
The company says the combination of self-learning analytics with impulse radar technology provides up to 99% accuracy in the detection of a person.
With a small and discreet design, the APD can be hidden above ceiling panels or behind interior walls. Available in surface, corner or wall-mount options, it uses standard IP security camera infrastructure and cabling, making installation fast and easy. The indoor impulse radar sensor scans and learns the environment, continuously adapting to reduce false positive events, providing high accuracy in detecting the presence of a person at distances up to nine metres from the sensor.
The APD is expected to be available in the third quarter of this year.
Integrated flat panel radar
The third company releasing radar-based solutions is Management and Supply of Security Solutions (MASS). The company explains that the Athena flat panel radar combined with the Silent Sentinel rugged dome camera provides early warning of activity along the perimeter or in an open space. Athena is able to detect activity within the preconfigured field of detection, issue a notification and automatically position and track the target, providing visual identification through either the Oculus or Aeron surveillance platforms.
The Athena offers a modular solution to open space detection without the need for extensive infrastructure installation, enabling the solution to be quickly deployed. Available in four range options from 130 m to 1350 m, the panels can be combined to provide up to 360-degree coverage with four panels.
Each panel can be configured to provide detection zones with increasing levels of sensitivity. For example, where a footpath passes near a secure boundary there may be a zone where alarms are not triggered, then a zone warning someone is straying near the boundary, and then another to say the boundary has been penetrated with escalating responses to each zone.
For more information contact:
Axis Communications, +27 (0)11 548 6780, [email protected], www.axis.com
Avigilon, +27 (0)79 079 6528, [email protected], www.avigilon.com
Management and Supply of Security Solutions (MASS), +27 (0)12 142 0000, [email protected], www.mass-solutions.co.za
Credit(s)
Further reading:
Avoiding human error at ports
LD Africa Transport (Industry) CCTV, Surveillance & Remote Monitoring Products Logistics (Industry)
LD Africa introduced a local port to the AxxonSoft Port Security System ,a solution that helps overcome the element of human error and eliminate paperwork.
Read more...
---
Compact, lightweight bullet cameras with support for analytics
Axis Communications SA Products CCTV, Surveillance & Remote Monitoring
Axis Communications announced two new outdoor-ready bullet-style cameras featuring deep-learning processing units for analytics based on deep learning on the edge.
Read more...
---
A key to urban transport challenges
Axis Communications SA Transport (Industry) CCTV, Surveillance & Remote Monitoring Integrated Solutions Logistics (Industry)
There are many enabling technologies that can impact transportation in South Africa, but a good place to start is by considering the applications for smart physical technology with the ability to collect and respond to data.
Read more...
---
Olarm launches PRO 4G communicator
Olarm News Perimeter Security, Alarms & Intruder Detection Products
Olarm has announced an additional 4G/LTE version of its Olarm PRO smart communicator. It is aimed at areas suffering from poor connectivity by providing support for 4G, 2G and Wi-Fi networks.
Read more...
---
Reliable, low-maintenance video appliances
Technews Publishing Editor's Choice CCTV, Surveillance & Remote Monitoring News IT infrastructure Products
Symetrix, part of the Agera Group, has added the AES range of video recording servers, storage appliances and workstations to its portfolio.
Read more...
---
Infinidat a leader in ransomware protection
IT infrastructure Products
InfiniSafe brings together the key foundational requirements essential for delivering comprehensive cyber-recovery capabilities with immutable snapshots, logical air-gapped protection, a fenced forensic network, and near-instantaneous recovery of backups of any repository size.
Read more...
---
Physical security at distribution centre
Turnstar Systems Transport (Industry) Access Control & Identity Management Products Logistics (Industry)
Turnstar's Velocity Raptors create a high-security physical barrier at Massmart's new 75 000 m2 distribution centre in Riversands, Johannesburg .
Read more...
---
Security solutions that go the distance
Avigilon Logistics (Industry) CCTV, Surveillance & Remote Monitoring Asset Management, EAS, RFID Transport (Industry)
Avigilon self-learning video analytics help detect potentially critical events and issue an alert within the ACC dashboard, allowing officers to then verify event alarms.
Read more...
---
Privacy shield with optional face blur
Axis Communications SA Products CCTV, Surveillance & Remote Monitoring
Axis Live Privacy Shield compares a live camera view to a set background scene and applies dynamic masking to areas of change.
Read more...
---
Integrated smart parking management
ZKTeco Access Control & Identity Management Transport (Industry) Products Logistics (Industry)
ZKTeco smart parking management provides a solution for both small parking lots and busy multi-story car parks, providing maximum efficiency, transparency and security.
Read more...
---