printer friendly version
Advances in video analytics
Residential Estate Security Handbook 2017 Editor's Choice, CCTV, Surveillance & Remote Monitoring, Perimeter Security, Alarms & Intruder Detection, Residential Estate (Industry)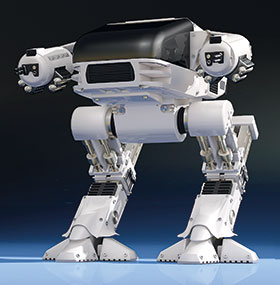 As the resolutions of digital surveillance cameras have increased and new technologies such as thermal imaging have been introduced, the ability to detect details and recognise objects has improved dramatically. To assist in automating recognition tasks and reduce the chances of human error, analytics technologies are continually advancing to keep pace by not only alerting to potential threats but also reducing the occurrence of false alarms.
Hi-Tech Security Solutions interviewed four providers and developers of video analytics solutions to learn more about the latest cutting-edge advances. They were: Avigilon, represented by Willem Ryan; Bosch Security Systems SA, represented by Quintin van den Berg; Cathexis Africa, represented by Gus Brecher; and Reditron, represented by Brian Wynberger.
Hi-Tech Security Solutions: What analytics do you offer for the residential estate market, and how do they mitigate false alarms?
Avigilon: Avigilon offers full end-to-end security solutions, including advanced self-learning video analytics. Its video analytics are embedded directly into many of its cameras and are also part of its video management software. Its self-learning video analytics can be applied to many verticals, including the residential market.
In regards to false alarms, Avigilon's advanced pattern-based analytics solutions are able to recognise the movements of people and vehicles with high accuracy, helping operators to focus on the events that matter most. Teach-by-example technology enables users to provide feedback about the accuracy of alerts in order to refine the self-learning capabilities of the technology. The ability of the technology to continually learn helps reduce false positives and ensure alerts are meaningful, which can improve efficiencies.
Bosch: With video analytics at the edge as standard in the new Bosch IP 4000i to IP 9000 cameras, we have a full intelligent portfolio suitable for the residential estate market. Security managers can set up their own alarm rules and be alerted when needed. For example, if the security manager wants to count people entering and leaving a compound, that's also possible.
Bosch's Intelligent Video Analytics technology is designed for the most demanding environments, and is ideal for perimeter protection of residential estates. It provides the ability to differentiate between genuine security events and known false triggers such as challenging environments with wind (moving trees), rain, hail, and water reflections or applications that require video content analysis over large distances.
Cathexis: Cathexis supplies various analytics algorithms, including line crossing, loitering, time in area, direction, speed, etc. It has various methods of rejecting false alarms, such as size and speed filters, dynamic background modelling (for rejecting things like rain, flashing lights, camera shake and so on), shadow suppression and more. The improvement and lower cost of thermal cameras have also helped a lot in the reduction of false alarms.
Reditron: The Arteco technologies provided by Reditron include detection of intrusion, loitering, lost people and objects, slip and fall, facial detection and recognition, panic, ATM-specific events, fire, and licence plate recognition, amongst others.
Arteco's solution only needs 25 pixels on target to create an event, and with the use of thermal cameras it delivers an accuracy of 95% and above. Its intrusion rule can be set up so that a predefined amount of tripwires need to be crossed before an event is created. Added to that is the ability to filter shadows, car lights, reflections and illumination changes caused by weather.
The ideal situation is to have more than one technology introduced to your perimeter. As with any solution that is linked to a camera, we can only work with what we see, and it is beneficial to combine analytics with other solutions such a microwave barriers, fence detection systems, even electric fencing and traditional beams. The idea is to have both the solutions triggered at the same time and then only create an event. This method reduces false alarms even further.
Hi-Tech Security Solutions: What options are there to follow intrusions beyond the fence?
Avigilon: Avigilon's analytics solutions can monitor an area 24/7/365. With alerts in near real time, as well as the ability to send alerts to a mobile device, security operators can be alerted of critical events as they happen.
When needing to search for a person across a site, Avigilon Appearance Search video analytics technology can be applied. This technology uses a sophisticated deep learning artificial intelligence (AI) search engine to sort through hours of footage with ease. This technology allows security operators to click on a button and search for all instances of a person or vehicle across all cameras on a site, quickly and efficiently.
Bosch: An innovation offered by the new MIC IP models is video analytics whilst moving. An operator is alerted, or the camera's Intelligent Tracking feature is triggered the moment an intruder is detected at the fence while the MIC IP camera is panning, tilting or zooming. Once Intelligent Tracking is activated, it ensures that the intruder is automatically tracked. Optimal capture of the intruder is assured by dynamically adjusting the field of view.
Another solution for perimeter protection is the new DINION IP thermal 8000 camera. It ensures early detection over distances up to 762 metres thanks to the combination of thermal imaging and Intelligent Video Analytics. At residential estates with limited vision due to poor lighting conditions, or even in complete darkness, operators can be assured that they are alarmed at an early stage.
Cathexis: This really depends on the coverage of the cameras on the estate. A lot of estates only have cameras focused on the perimeter, so once a perpetrator has left the camera view, there is nothing one can do. If there are cameras covering the other areas, in CathexisVision we have a feature called 'adjacent camera mapping' which enables you to easily follow objects across multiple cameras. One can also use tracking algorithms on PTZ cameras for this purpose.
Reditron: Arteco firmly believes that security for an estate starts on the outside and moves inwards. It is too late to react when an intruder has passed your perimeter defences. Yes, this does happen, but if the correct solutions are applied on the perimeter then such breaches should be very rare.
Should a breach occur, Arteco is able to have the event linked to cameras that are closely associated with each other. For example if we have a thermal camera on the perimeter that detects an event it will automatically pop-up live video and recorded video of that event of that particular camera. The operator can then easily select cameras by association that will display cameras in the same area as the camera that initially detected the event. This will provide the operator with total situational awareness which will allow him to take the required action. These cameras can also be populated on a map so even a new operator to the site can instantly understand which cameras he is dealing with.
Hi-Tech Security Solutions: How has analytics advanced, and can it be relied on as the sole perimeter protection mechanism?
Avigilon: Perimeter protection is typically a multi-layered approach. The end-user and system integrator should work together to design a system that works best for the particular site, and video analytics can be an important part of that system. Advances in video analytics have resulted in greater site monitoring efficiencies as video analytics have evolved from Video Motion Detection (VMD), to Advanced Video Motion Detection (AVMD), to Advanced Video Pattern Detection.
VMD is now a standard feature included with most new surveillance cameras, recorders and video management software. VMD focuses on detecting any pixel movement from scene to scene based on a simplistic user-defined threshold. The industry then progressed from VMD to AVMD. AVMD is based on background modelling, alerting on any change that deviates from an established background model. AVMD technology focuses on monitoring a scene and using the data captured via complex manual calibration to identify moving objects.
The latest evolution is Advanced Video Pattern Detection, which is based on pattern modelling algorithms, alerting on any change that has a pattern of a known object type such as a person or a vehicle. This technology focuses on recognising the objects in view and using information regarding the movement of an object to accurately classify it. As a result of this technology, analytics have gone from being a strictly forensic tool to being a potentially powerful proactive solution.
Bosch: Video analytics is not the 'silver bullet' to perimeter protection but it is a significant enhancement to physical barriers and man guarding. Video analytics acts as the 'brains' of a security system, using metadata to add sense and structure to video footage. This in turn enables the network video cameras to understand what they are seeing and alerts on any potential threat the moment it happens.
Each camera in effect becomes 'smart' - allowing security guards/operators to retrieve the right footage from hours of stored video instantly. It analyses the scene by providing all kinds of statistics (metadata) and takes appropriate action faster, easier and more efficiently.
Cathexis: Because of processing power advancements, one can do more sophisticated processing on multiple cameras simultaneously on less hardware. This enables software vendors to look at more parameters like colour. It has also enabled sophisticated dynamic background modelling to be done in real time, making the analytic algorithms more accurate and less susceptible to false alarms.
I believe that in the right environment, one can use analytics as your sole perimeter detection technology. There may be unique situations where one may prefer another fence monitoring technology, or in high security environments maybe even use both. We have many residential estates successfully using our analytics as their sole detection technology.
Reditron: Analytics has come a long way and will no doubt continue to become smarter as time progresses, but it is most important that it is not over-sold to the customer. You have to be absolutely clear with your client as to what works and what does not. If your client is looking for something that he has seen on CSI Miami and you cannot provide it, inform (educate) them on what the realities are – manage their expectation.
In my honest opinion, in most cases, if explained and sold correctly analytics could be a single solution to the problem, but you have to make it absolutely clear to the customer as to what it will not do. Should there be any doubt that an intrusion may still go undetected then advise on additional measures as described earlier. All too often we meet with customers that have done much research…on Google and YouTube. In most cases this information cannot be applied to your client's needs as the design and environment of his site is obviously different to what it is in the video. Also many manufactures provide video and marketing material that is done in ideal conditions.
Hi-Tech Security Solutions: What impact are deep learning and artificial intelligence having on video analytics?
Avigilon: The vast majority of recorded video data is never viewed. This isn't for a lack of interesting content or inadequate resources, but rather a gradual decline in human attention spans. Adding more cameras increases the amount of video data collected, but if it's not viewed, useful information is missed.
There is an imbalance between the amount of video data collected and the human attention available to effectively mine that data. A person conducting a search needs to answer who, what, when and where, not just in the context of a single camera, but across an entire site. This is where the need for AI comes in. We believe that the continued evolution of AI will provide security operators with even more powerful tools not just for forensic purposes, but also for real-time event response.
One of the new artificial intelligence technologies Avigilon is developing is Unusual Motion Detection (UMD), which brings a new level of automation to surveillance. Without any predefined rules or setup, it is able to continuously learn what typical activity in the scene looks like and detects and focuses the operator's attention on atypical events that may need further investigation.
Bosch: We believe that the logical next step for security is to enable customers to start repurposing the huge amounts of video data. The ability to interpret video data directly from the source helps to substantially improve levels of security.
Despite the huge amounts of video data collected, statistics show that only 10% of data is ever used and most of the data collected loses its value within seconds after being generated. Why are we only using such a limited amount of data? We are mainly focused on delivering the right information in case of an emergency or providing the correct evidence after a criminal act. We believe that the future is to utilise the hidden potential and use 100% of the video security data, allowing this data to do far more than security alone.
Cathexis: One needs to define 'learning'. One may learn the environment with a view to adjusting for changing backgrounds to reject false alarms, and this is very successful. The other learning algorithms that some vendors are promoting are based around behavioural analysis, where the system 'learns' what is the normal behaviour on a site, and triggers an alarm when an abnormal situation occurs. There have been varying degrees of success in this technology at this stage. I don't believe that one can get away with using this as the sole analytics technology.
Reditron: Deep learning and artificial intelligence are no doubt words that are thrown around more and more today. Arteco's analytics for intrusion and retail applications already use advanced algorithms and artificial vision to provide the results, but moving on with technologies such as deep learning analytics does indeed have its benefits. Whether the customer is willing to part with the money needed for such software and hardware remains to be seen. The goal is to have such solutions with as little processing power as possible – if so this can even be installed on the edge.
Unfortunately we are seeing that companies that boast of having solutions that 'think for themselves' require the rip-out-and-replace approach in favour of a single end-to-end brand offering. With Arteco, this is not the case as it is completely camera agnostic and so can offer a very high rate of detection even for a solution that is not IP based.
The good news is that these more intelligent technologies are being developed at lightning speed and will see prices drop as time goes on. That being said, it is still required to approach every site and every camera with caution so that the solution offered meets and exceeds the end user's expectations.
For more information, contact:
• Avigilon, +27 (0)79 079 6528, [email protected], www.avigilon.com.
• Bosch Security Systems SA, +27 (0)11 651 9600, [email protected], http://africa.boschsecurity.com.
• Cathexis Africa, +27 (0)31 240 0800, [email protected], www.cathexisvideo.com.
• Reditron, +27 (0)87 802 2288, [email protected], www.reditron.co.za.
Credit(s)
Further reading:
Prime time for palm vein identification
Fulcrum Biometrics Editor's Choice
Ingenico and Fujitsu Frontech North America, represented by Fulcrum Biometrics in South Africa, unveil queue-busting solution for secure in-store commerce.
Read more...
---
A closed security concept for test halls and perimeter
Dallmeier Electronic Southern Africa Editor's Choice
At its factory facilities in Vilsbiburg, Germany, Flottweg SE relies on tailored video security technology from Dallmeier for perimeter security and workplace safety.
Read more...
---
Advanced server performance and energy efficient design
Editor's Choice IT infrastructure Products
Dell PowerEdge server portfolio expansion offers more performance, including up to 2.9x greater AI inferencing while Dell Smart Flow design and Dell Power Manager software advancements deliver greater energy efficiency.
Read more...
---
Free-to-use solar score for South African homes
Technews Publishing Editor's Choice
The LookSee Solar Score is one of the first of its kind to provide insight into the potential of solar power for South Africa's residential properties.
Read more...
---
Fast, reliable and secure cloud services
Technews Publishing Editor's Choice Cyber Security IT infrastructure
Security and speed are critical components of today's cloud-based services infrastructure. Cloudflare offers a range of services supporting these goals beyond what most people think it does.
Read more...
---
Axis launches P3265-LVE dome camera
Axis Communications SA Products CCTV, Surveillance & Remote Monitoring
Based on ARTPEC-8 — the latest Axis system-on-chip (SoC) — Axis' latest dome high-performance camera includes a deep learning processing unit (DLPU), and cybersecurity features.
Read more...
---
Smart home security
Olarm Smart Home Automation Perimeter Security, Alarms & Intruder Detection Products
The applied use of smart technology within the Olarm ecosystem, through smart features coupled with existing systems, extends the benefits of technology into different spheres.
Read more...
---
Fire-fighting force at Vergelegen
Editor's Choice Fire & Safety Residential Estate (Industry)
Vergelegen wine estate in Somerset West, and its neighbours, are set to enjoy greater peace of mind this summer, thanks to the delivery of a brand new fire truck .
Read more...
---
The future of AIoT
Hikvision South Africa News CCTV, Surveillance & Remote Monitoring
Hikvision hosted its 2022 Shaping Intelligence Summit in Bali, Indonesia, on 29-30 November, where the company, its customers, and technology and solution partners, looked into the future of AIoT and explored paths to shared success.
Read more...
---
Be cautious when receiving deliveries at home
News Perimeter Security, Alarms & Intruder Detection Security Services & Risk Management
Community reports of residents being held up at their gate when collecting fast food deliveries at home are once again surfacing.
Read more...
---