printer friendly version
Are you sure you are living in a secure estate?
Residential Estate Security Handbook 2017
Residential Estate (Industry)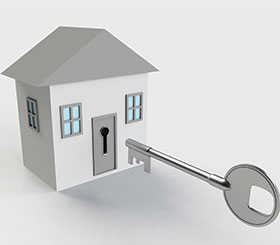 The difference in house prices between houses in the suburbs and those in secure estates is enormous. The latest statistics show you can pay double or more for the same house if it is perceived to be located in a secure estate. But what is a secure estate? Simply having an electric fence and a guard at the gate does not make it secure.
SAIDSA developed the questionnaire below to help estates discover how secure they really are. Go through the questions below, and give yourself one point for every 'yes' answer to discover if you are really living in a secure estate.
1. Does the body corporate/homeowners' association always buy security solutions based on proven quality, reliability and effectiveness for your environment?
SAIDSA comment: If your answer is 'no', make sure that somebody investigates alternative options. It will only take one homeowner to take on the trustees/body corporate for failure to fulfil their fiduciary duty on providing security at the estate.
2. Does your electric fence have zones to allow for easy identification of exactly where the alarm is?
SAIDSA comment: Make sure that your fence is zoned in not more than 100 m sections and you have at least a mimic panel at the main entrance gate indicating the section of trouble/intrusion.
3. Do you only use certified installers (certified by SAIDSA and with the appropriate vendor certifications)?
SAIDSA comment: Make sure that the installers/maintenance teams are at least PSIRA registered.
4. Do you have visual verification on the perimeter?
SAIDSA comment: See (5).
5. Do security personnel have full access to the perimeter all the time?
SAIDSA comment: If not, then visual verification on the perimeter is a must.
6. Do you have a maintenance programme in place to ensure the optimal functioning of your security equipment?
SAIDSA comment: Make sure somebody on the body corporate or homeowners' association takes ownership of this task.
7. Is the movement of people in and out of your estate electronically recorded and backed up?
8. Do you verify the identities of people renting or buying on the estate?
9. Is there regular, open and constructive communication between the estate's residents and committee, and the security service provider(s)?
SAIDSA comment: Communication is the most important part of the chain of security.
10. Do you verify that the products you install are certified for local use? Are they quality products with a local representative and warranty for backup and support?
SAIDSA comment: This is a difficult one as there is currently no organisation that certifies electronic security products besides products that need to be ICASA approved. SAIDSA suggests you make sure that the supplier of products you select is a member of ESDA.
If you scored less than 7, you are not living in a secure estate.
Johan Booysen, SAIDSA's chairman, comments: "Security isn't something you can buy. It should be a way of living. Security should start within our own attitude and at your own home. From there you should form partnerships with neighbours, your security company, CPF and SAPS.
"Even if you are in a security estate you still have open common areas that are unprotected and potentially dangerous areas. My suggestion would be that even if you reside in a security estate, act as if you are still in a normal suburb. This would give you the extra layer of security provided by your estate/body corporate as well as your own security system where you have full control.
"I'm of the opinion that visual verification is the future of security, even if you are in a security estate. You can recommend that the estate implements this, or do it on your own for your own safety and peace of mind."
Who is SAIDSA?
The South African Intruder Detection Services Association (SAIDSA) is an association of service providers of security systems, ranging from basic alarms to sophisticated electronic intruder detection systems and CCTV, incorporating signal monitoring as well as the provision of armed reaction services. SAIDSA is regarded as the watchdog of this segment of the industry and has the interests of both its members and the public at heart.
It is the representative employer body for the industry in South Africa. The objectives of the association include a continuous evaluation of the development and the adequacy of skills in the industry, to upgrade the quality and standards of electronic security in South Africa, and to protect the public from unscrupulous, fly-by-night operators.
All companies listed on SAIDSA's Approved Register have complied in every way with stringent standards that have been laid down by SAIDSA in regard to control rooms, installations and reaction services and are continuously inspected to ensure continued compliance. A complaint against an approved service provider will be investigated by the Executive Committee of SAIDSA and, if not satisfactorily resolved, the member may be removed from the register.
SAIDSA appeals to all members of the public, commerce and industry to consider the importance of selecting a reputable company. This Register of Service Providers has been compiled to assist in making the right choice and is available to all interested parties.
Credit(s)
Further reading:
Upgraded security and AI monitoring at upmarket estate
Watcher Surveillance Solutions Editor's Choice CCTV, Surveillance & Remote Monitoring Integrated Solutions Residential Estate (Industry)
Estate upgrades and enhances its security through a partnership between surveillance specialist Watcher and the incumbent guarding company.
Read more...
---
Automation made easy
Vox Products IT infrastructure Residential Estate (Industry)
Vox Sixth Sense IoT features battery-operated sensors that are easy to install and connect automatically to an IoT-specific network, allowing you to view the information gathered from any connected device via an app.
Read more...
---
Protection from curb to core
Gallagher Access Control & Identity Management Integrated Solutions Residential Estate (Industry)
With the use of Gallagher Command Centre's advanced site plans and integrations, Gallagher can provide all your security sub-systems on one user-friendly, interactive and informative platform.
Read more...
---
Managing the insider risk is extremely complicated
J2 Software Cyber Security Residential Estate (Industry)
There's one consistent and prevalent security gap in every digital enterprise in the world: the human element.
Read more...
---
Smart living enabled
Axis Communications SA IT infrastructure Integrated Solutions Residential Estate (Industry)
The shift to 5G is far-reaching and we can expect to see real applications in the network security and surveillance sector, particularly when it comes to smart buildings and cities of the future.
Read more...
---
Make video monitoring effortless
Dahua Technology South Africa CCTV, Surveillance & Remote Monitoring Residential Estate (Industry)
Auto Tracking 3.0 is an AI-powered tracking algorithm in which the camera uses its horizontal/vertical rotation and zoom features to lock a moving target in the centre of the screen.
Read more...
---
Load shedding and home security systems
Fidelity Services Group Smart Home Automation Residential Estate (Industry)
Preventive maintenance action today can help ensure that your security system still operates the way it should tomorrow when Eskom once again turns off the power.
Read more...
---
Three rules for visitor data privacy and protection
Access Control & Identity Management Residential Estate (Industry) Products
What can your business do to protect visitors' information? ATG Digital gives insight into the triad of visitor data protection to ensure estates remain within the law.
Read more...
---
360° perimeter intruder detection
Technews Publishing Perimeter Security, Alarms & Intruder Detection Residential Estate (Industry) Products
Radar is becoming a more common solution for estates with large open areas and long perimeters to protect, as intruders can be automatically detected and tracked.
Read more...
---
Keep track of visitors
LD Africa Access Control & Identity Management Residential Estate (Industry) Products
For the safety and enhanced security of an estate, it is imperative to keep track of all the people who have entered and exited the premises.
Read more...
---