printer friendly version
How integrated is commercial security?
April 2014
Retail (Industry)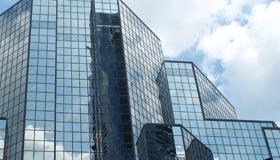 Frustration over disparate security and building management systems is driving commercial operations to consider the advantages of integrating everything on one platform. The level of integration depends primarily on the budgetary constraints and integration savvy of the end users. And let's not forget the onus of complying with the PoPI Act.
Frustration over disparate security and building management systems is driving commercial operations to consider the advantages of integrating everything on one platform. The level of integration depends primarily on the budgetary constraints and integration savvy of the end users. And let's not forget the onus of complying with the PoPI Act.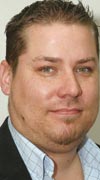 Gert Byleveldt
Gert Byleveldt, business development manager at Westcon Electronic Security Systems (previously Sentronics), believes that one of the major reasons that organisations are implementing integration in commercial installations is that it creates a less complex operational environment.
He cites a single user interface and the combination of disparate data that can result in a 1+1=3 scenario. Integration allows one to employ best of breed solutions from multiple vendors, irrespective of inherent integration incompatibility.
In instances where integration is not being adopted, he attributes this primarily to cost, with possible implementation complexity and lack of proven reference sites being added factors.

Kevin Monk
Kevin Monk, technical director at Bidvest Magnum says that there is no such thing as true total integration without the implementation of a PSIM (physical security information management) platform. He explains that most integration is that of security subsystems into a platform to extrapolate maximum amounts of information. The point is to manage information more effectively, especially when investigating incidents. "Operators want to be able to go to their CCTV system and look at footage of a security breach, rather than relying on the alarm panel for this information."
Monk says IT managers are cautious about integrating security platforms, especially video, into existing infrastructures and if there is converged sharing of databases with IT. Companies implementing converged IP should focus on scale, which includes reliability, performance, quality, and cycle time QOS (quality of service).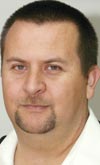 Gerhard Furter
Consultant Gerhard Furter says that integration provides higher levels of efficiency by leveraging existing technology. He claims that many of his clients are insisting on systems integration. The problem comes, he says, when companies have had previous failures or if they are just resistant to change by nature.
Holistic picture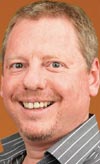 Gary Chalmers
According to Gary Chalmers, CEO of iPulse, there has been a significant change in the way that organisations are processing their overall access control. An example he uses is where companies implement biometric access control technology, but then use a pin code to activate or deactivate the alarm system.
The goal he says is to have a more holistic picture of who is entering and leaving the premises. "The only way to acquire this information is by integrating the various security and building management subsystems. This information can also be used for health and safety purposes, for instance when fire drills occur."
He says that one of the biggest obstacles to integration happening is the presence of legacy systems. These closed proprietary systems are difficult to link to other systems and therefore pose a huge obstacle to integration. He does believe, however, that customers are becoming more discerning and corporate awareness is making them more demanding when it comes to future proofing of systems.
Other benefits
So what other benefits can one derive from integrated solutions? Byleveldt says that the main purpose of pushing for integrated systems is to address the operational value case as opposed to the security case. Also, deeper integration would mean a better view on system health and thus improved health reporting for SLA (service level agreement) management purposes. Non security systems can also be added, like scada systems in the manufacturing and industrial environments.
Monk says that integration of technologies allows end users to extrapolate maximum efficiencies and enhances the productivity of employees. In addition, reporting becomes much easier since everything is accessible via a common platform.
Chalmers is of the opinion that with the introduction of the PoPI (Privacy of Personal Information) Act, sensitivity over data accessibility, as well as storage and accuracy, is coming to a head. By integrating systems, he believes, one has more control over the data and thus a better chance of securing data in being compliant with the PoPI Act. "PoPI is a reality and the sooner that companies comply, the better for them. Why not kill two birds with one stone and look at undertaking an integration of systems? Integration of access control systems with centralised storage of personal information makes compliance much more likely."
Monk agrees that by centralising data it will be easier to protect it. He says that there is a large reputational risk to companies that ignore the Act so by moving towards its implementation, they are safeguarding both visitors to their facilities and their own business assets.
PoPI introduces the issue of finding a balance between human rights and the protection of the owner's facilities and assets. Furter therefore believes that in order to gain maximum benefit from an integrated system that complies with PoPI, one should consider a system that immediately deletes personal information once the visitor leaves the premises.
Upgrading old systems
So what hope is there for old systems when one is considering integration with other systems and newer technology? All is not lost, since by integrating systems onto a common platform, the shortfalls of weaker, less robust systems can be overcome. Monk says that there is a fair amount of success when one chooses to use a PSIM system for the integration process.
He points out that it will be necessary to write company policies into the system to ensure that the integrated system works within these parameters. While system integration is one level, he says that there are three other layers which are covered by the PSIM system, allowing it to comply with good corporate governance. Typically, the larger corporations are readily adopting this modus operandi, while smaller companies, with smaller budgets, are slower to adapt.
Furter is a great proponent of PSIM, saying that by adding it to older systems one gains integration without necessarily having to replace technology. He says that on the simplest of the five levels of PSIM, it should be able to integrate into the security hardware and should have automatic integration in terms of being able to extract the data that is required, with little effort.
Any upgrades are usually driven by budget and typically the larger companies, with probably more risk, are the ones that are keen to adopt integration.
Chalmers adds that ideally one should be able to integrate products without the rip-and-replace scenario. "Clients may not achieve all the benefits they might from a full new solution, but if they can gain at least some of the urgently required functionality, then a complete overhaul should not be the driving factor. A complete upgrade can always be undertaken when budget and time permits. The key here is to offer clients options. By being flexible and indicating how to future proof their investment, they will remain loyal to you."
The starting point
There is some dissension around what the foundation of the integration should be. Monk believes that either the CCTV or access control system form the crux of the integration. The important thing, he says is to have open architecture and bring the subsystems into that platform like a PSIM.
Both Furter and Byleveldt feel that it would be either a building management system (BMS) or the access control system. Furter says that BMS is popular because it is generally more widespread throughout a facility. However, he adds, in smaller organisations the starting point is often the access control system. The driving point is that it depends on the capabilities of the subsystems involved.
Chalmers contends that future proofing through the ability to integrate with other systems is the deciding factor when selecting a foundational system.
Working cases
Byleveldt says that the company has had a number of success stories with regard to integration. A distribution centre for a major retailer includes the integration of access control, fire and surveillance, using PSIM. By bringing together the retailer's logistics element, management is now able to easily correlate the quantity on delivery notes against the actual cargo in the truck.
At a fuel and gas facility, the scada systems that control the delivery of fuel to various pump stations are integrated with a building information system, the fire system, access control and CCTV.
Chalmers says that his partners have been involved in the integration of systems at a number of data centres and government organisations. In each instance the client has had an existing system and infrastructure. Ultimately, these implementations have been successful for the client as they took place gradually over time, with each component being replaced when required, until the full functionality was ultimately unlocked.
Furter says that a project at a major financial institution has allowed the access control to integrate with the organisation's IT directory. This means that unless an employee has biometrically badged themselves at the entrance, they cannot access any of the institution's systems or their email facilities.
Another example he gives is of Nissan's coating plant where the company has integrated the sensors on the e-coat and phosphate tanks into the fire alarm systems. Should the level of the tanks go below the minimum, an alarm is immediately activated. This is critical, considering that even five minutes of sub-minimum levels in the tanks can result in clean-up and associated costs of R4 million.
Conclusion
Commercial systems have a long way to go before they can be considered truly integrated systems. As organisations become more IT savvy, and understand the benefits of network infrastructures, the process will become easier to implement.
Furter is adamant that a technical authority governing the technical requirements of integration and the adoption of PSIM should be implemented. He feels that the industry is contaminated by inferior systems and ignorant people and that in terms of the Consumer Protection Act, integrators could be held responsible for providing bad advice and substandard quality work.
Contacts
Gert Byleveldt, Westcon Electronic Security Systems (previously Sentronics), +27 (0)11 233 3333, za.westcon.com/content/solutions/westcon-security-solutions/electronic-security
Kevin Monk, Bidvest Magnum, +27 (0)11 555 4949, www.bidvestmagnum.co.za
Gary Chalmers, iPulse, +27 (0)11 393 5216, www.ipulse.co.za
Gerhard Furter, +27 (0)82 769 3977.
Credit(s)
Further reading:
Helping retailers optimise monitoring and security
Guardian Eye Retail (Industry) Surveillance
From a smart retail perspective, it is crucial to understand that monitoring stock and other assets through camera surveillance and a variety of Internet of Things (IoT) sensors stretches further than the stores themselves.
Read more...
---
The right security solution removes the opportunity
Asset Management Retail (Industry)
South African retailers are facing a multitude of challenges, including economic fluctuations, changing consumer behaviour, increased competition, supply chain disruptions, regulatory changes and the need to adapt to digital transformation, not to mention theft.
Read more...
---
Improved control with electronic keys
YeboTech Retail (Industry) Access Control & Identity Management Products & Solutions
By adopting an electronic access system, retailers can equip all employees with a Yebotech Key to enhance their ability to assist customers more effectively, leading to increased sales.
Read more...
---
Four intelligent ways to bring shoppers to your mall
Hikvision South Africa Retail (Industry) Surveillance
In this digital age, when footfall is declining and ecommerce is growing, the challenges for shopping malls seem bigger than ever; the fact is, customer experience is critical for retailers to attract more shoppers.
Read more...
---
Retail security and patrol systems
OnGuard Retail (Industry) Security Services & Risk Management Products & Solutions
OnGuard patrol systems provide electronic solutions that help security personnel monitor and manage their patrols within the retail space, typically consisting of handheld devices or mobile applications that allow guards to record their presence at checkpoints.
Read more...
---
Personnel changes at G4S and Deposita
Deposita News & Events Security Services & Risk Management Retail (Industry)
Over the past 36 months, there has been significant volatility across markets and sectors worldwide. In response to these market fluctuations, cash has become an increasingly important payment instrument.
Read more...
---
Making cash management more intelligent
Deposita Retail (Industry) Asset Management Products & Solutions
By using state of the art SaaS cash and payment management solutions, keeping a close eye on the situation is a breeze. In fact, it'll save you loads of stress, time, and overhead costs.
Read more...
---
Malls require unique fire detection designs
Retail (Industry)
One of the primary fire safety concerns for large open spaces and open plan areas within buildings is the potential for rapid spread of fire and smoke, early alarm is therefore paramount to both life and building safety.
Read more...
---
Cloud for security and operational optimisation
Secutel Technologies Retail (Industry) Surveillance Integrated Solutions
With the abundance of services available to retailers, SMART Security Solutions asked Andre Vermeulen, GM at Secutel Technologies about what the company's SecuVue cloud services can do for this market.
Read more...
---
Partnering for security and more
Guardian Eye Retail (Industry) Surveillance Integrated Solutions
From a smart retail perspective, it is crucial to understand that monitoring stock and other assets through camera surveillance and a variety of Internet of Things (IoT) sensors stretches further than the stores themselves.
Read more...
---