printer friendly version
A place for old men?
February 2017
News
I received an interesting email from someone in the industry recently lamenting the lack of young people involved in the security world. The individual was concerned that the vast majority of the people involved in security associations and leading security teams and/or companies were way over 40 years old – most of them over the 50 mark.
So where are the young people these days? The security industry is an enormous employer in South Africa, but are all the companies and associations really populated and run by older people?
It stands to reason that before becoming involved in associations and companies, someone would need to gain some experience in the industry. But wouldn't networking and being involved in the background activities of the industry give younger people more options in terms of expanding their horizons?
Is it perhaps that physical security isn't the cool place to be? While there are good margins to be made in certain areas, other areas are fiercely competitive with tight margins unless you are willing to cheat your employees and customers. Is that the reason for the lack of younger industry leaders – there's more money in other industries or sectors?
Could the problem be that there are younger people getting involved, but they see no benefit in becoming part of industry associations because they feel there is no real value to them at the end of the day? There are some associations that exist for the sake of existing, but there are also many that are focused on their sector of the market, or the market as a whole and are working to improve the industry, the service it delivers and its overall image.
As we have seen on many occasions, the industry needs associations to set the standards and speak to government to ensure everyone gets a fair deal. Without them, those who work in security and those who rely on their services and support will find themselves constantly neglected or taken advantage of by unscrupulous operators.
PSiRA will be embarking on a transformation drive during this year and the industry needs to be able to engage and find common ground. One company can't do it alone and we therefore need organisations and associations that fairly represent the industry and its various segments.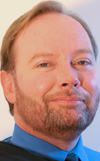 Relying on the benefit that security is a must-have in South Africa and therefore a grudge purchase only results in price wars and poor service. If the customer does not see the value in spending money they will always opt for the cheapest quote – just look at the CCTV industry for proof of this.
It's only by everyone working together that the industry can improve its image by ensuring standards in skills and services. So what is the route to getting more people, and the younger generations specifically, involved beyond their own jobs or businesses? The industry needs the experience of the old and the passion and vision of the young to move everyone forward.
Andrew Seldon
Editor
Credit(s)
Further reading:
Cybersecure surveillance cameras
HiTek Security Distributors News CCTV, Surveillance & Remote Monitoring Cyber Security
Provision-ISR builds customer trust and opens up new opportunities with Check Point Quantum IoT Protect Firmware built into Provision-ISR cameras.
Read more...
---
Unrecoverable encrypted data
News Cyber Security
Cybersecurity research indicates that 76% of organisations admit to paying ransomware criminals, however, one-third are still unable to recover data.
Read more...
---
Kaspersky invests in development of neuromorphic processors
News IT infrastructure
Neuromorphic processors' field of application is acceleration of the hardware used in the latest generation of artificial intelligence systems, which are based on spiking neural networks (SNN) training, which is more akin to biological interactions.
Read more...
---
Security BIS named AxxonSoft's Distributor of the Year 2021
News CCTV, Surveillance & Remote Monitoring
With its focus on AxxonSoft solutions and technical support, Security BIS secured the title of AxxonSoft Distributor of the Year again for 2021.
Read more...
---
Infinidat enhances channel support
News IT infrastructure
Infinidat drives go-to-market strategy with new global partner portal and expands channel sales with Storage-as-a-Service in ArrowSphere.
Read more...
---
Are you your insider threat?
Technews Publishing Editor's Choice Security Services & Risk Management Commercial (Industry)
Insider threats are a critical aspect of risk management today, but what happens when it is the owner of the company acting fraudulently and making sure none of his staff can catch him?
Read more...
---
The Handbook of Security's third edition has been published
News
The third edition of the Handbook of Security, edited by Perpetuity Research director Martin Gill, has been published, containing 45 contributions from leading global scholars.
Read more...
---
GJD announces new SMT Machine
News Perimeter Security, Alarms & Intruder Detection
GJD will now be able to complete the manufacture of its products in-house, and thereby significantly decrease the business' carbon footprint while increasing employment opportunities.
Read more...
---
Passion, drive and hard work
Technews Publishing Editor's Choice CCTV, Surveillance & Remote Monitoring Security Services & Risk Management
Colleen Glaeser is a leader in the security market, having made her mark in the male-dominated security industry through determination and hard work, along with a vision of making the world a safer place.
Read more...
---
Smart home devices market growing across META
Smart Home Automation News
The Middle East, Turkey, and Africa (META) smart home devices market continues to register significant gains on the back of increasing awareness and improving end user experiences, according to the latest insights from International Data Corporation.
Read more...
---