printer friendly version
XTime goes beyond T&A
Access & Identity Management Handbook 2017 Access Control & Identity Management, Integrated Solutions, Security Services & Risk Management, Products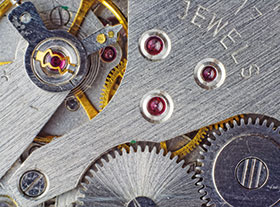 When G4S Secure Solutions first developed its XTime workforce management solution about 15 years ago for a couple of large mining clients, it could not have imagined what the system would eventually grow to become. Through continual in-house development, XTime has evolved into a fully fledged access control, time and attendance and visitor management solution capable of interfacing with all the major enterprise reporting systems (ERS) and payroll platforms.
According to G4S software development manager, Johan van Heerde, XTime has thus far enjoyed the best adoption by clients operating in mining, heavy industry and government/parastatals, with a footprint covering roughly 60% of the large mining and industrial sites in South Africa. However, he points out that it offers benefits to any organisation with a large workforce that is typically paid according to time worked, or not worked, in order to keep track and manage overtime, short time and so on. "We are currently exploring how features that have already been developed for XTime can benefit clients in other industries such as construction, hotel and leisure, and others," he states.
Van Heerde believes that XTime offers significant advantages over competing solutions. "By taking the time to speak with our clients face to face, we are in a perfect position to learn what new features they want, and our software development strategy is to always be open to new ideas for improvement and added functionality," he states. Some of the extra features that have been added in this way over the years include the likes of health and safety, fatigue management and canteen management, among others.
Since no two organisations' requirements are the same, the system is modular to allow each client to fine tune it for their particular needs. It is licensed as a core module, with optional activation of additional modules such as for mining or equipment. Typically hosted on the client's own server as per IT policy and in line with PoPI (protection of personal information), G4S is also able to host the system and database on its own servers.
Further flexibility is demonstrated by XTime's extensive integration between many hardware vendors' platforms and the G4S system controller, allowing it to be used in existing installations. For new projects, G4S has partnered with local manufacturers in order to offer its own hardware solution.
"The system controller itself includes a subset of the database onboard to ensure full validation on- or off-line," explains van Heerde. "The strength of the controller lies within our firmware and not so much the actual controller hardware, as that portion can be generic across various suppliers. The system is very flexible and can be configured and segmented in various ways to accommodate a wide variety of physical limitations, such as network speed, down-time and lack of infrastructure.
"Another strong point is our generic interface platform which forms the foundation of most of our payroll and ERP system interfaces. XTime caters for a vast range of identification and verification mediums, i.e., RFID, active tags, biometrics (finger, facial, vein) etc. The system has been tried in tested in many sectors and environments, including mining, oil and gas, and manufacturing, to name just a few," van Heerde says.
Van Heerde says G4S' strategy is to continue to expand XTime's penetration into markets beyond those in which it already has a strong foothold. He believes its already powerful capabilities, combined with the company's commitment to listen to what the market wants and enhance it accordingly, will see the XTime solution grow from strength to strength in the years to come.
For more information, contact G4S, +27 (0)10 001 4500, customer.care@za.g4s.com, www.g4s.co.za
Further reading:
Improved security health check tool
Gallagher Access Control & Identity Management Products
Gallagher Security has streamlined its free Security Health Check tool, making it easier than ever to protect against potential system risks and improve business efficiencies.
Read more...
---
Sustainability School opens for enrolment
Education (Industry) News Security Services & Risk Management
Three-part programme, first developed for Schneider Electric employees, is now available for free for companies worldwide. Attendees learn how to future-proof their businesses and accelerate their decarbonisation journeys.
Read more...
---
Maximum fire protection for the most dangerous places
Securiton Fire & Safety Mining (Industry) Products
Africa's heavy mining and resource processing industries are some of the continent's leading economic lights. They also present some of its toughest fire safety challenges on the planet.
Read more...
---
RDC expands its production capabilities
Radio Data Communications Perimeter Security, Alarms & Intruder Detection Products
Local electronics manufacturer, RDC, recently acquired a new SMT (surface mount technology) machine to boost its manufacturing output and meet the needs of its global customer base.
Read more...
---
Suprema showcases integrated security solutions
Suprema Access Control & Identity Management Products
Apart from being an access terminal that supports multiple credentials such as facial recognition, RFID, mobile and QR codes, the BioStation 3 also supports VoIP Intercom and real-time video monitoring features to make it a truly multi-functional reader.
Read more...
---
Success in business process best practices
Technews Publishing Kleyn Change Management Editor's Choice Integrated Solutions Security Services & Risk Management
This month we commandeer time with the woman who is spearheading our national conversation on Women in Security, Lesley-Anne Kleyn, to get to know the lady herself a little better.
Read more...
---
Unlock seamless security with integrated products
Secutel Technologies Integrated Solutions Products
By combining SecuVue and Secutraq, Secutel has created a system that enables users to configure analytics, facial recognition, pose detection, and XFS among other security triggers modern service providers require.
Read more...
---
Local electronic locks
Access Control & Identity Management
YeboTech is an electronics manufacturing company, founded in 2005, which designs, markets and sells an electronic key and locking systems, aimed at replacing all conventional mechanical locks.
Read more...
---
Selecting the correct access control system
Enkulu Technologies Access Control & Identity Management
Frazer Matchett, Managing Director of Enkulu Technologies, suggests the right questions to ask when selecting an access control solution; not just the access system, but the integrated solution that fits your requirements.
Read more...
---
Integrated guarding services
XtraVision Integrated Solutions Access Control & Identity Management Industrial (Industry)
XtraVision offers a few tips on how to go about planning and setting up an integrated approach to sustainable and successful security services, from the initial risk assessment to the technology and people required.
Read more...
---