printer friendly version
XTime goes beyond T&A
November 2016 Access Control & Identity Management, Integrated Solutions, Security Services & Risk Management, Products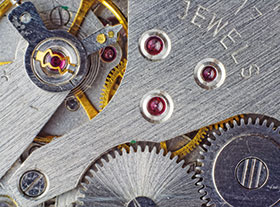 When G4S Secure Solutions first developed its XTime workforce management solution about 15 years ago for a couple of large mining clients, it could not have imagined what the system would eventually grow to become. Through continual in-house development, XTime has evolved into a fully fledged access control, time and attendance and visitor management solution capable of interfacing with all the major enterprise reporting systems (ERS) and payroll platforms.
According to G4S software development manager, Johan van Heerde, XTime has thus far enjoyed the best adoption by clients operating in mining, heavy industry and government/parastatals, with a footprint covering roughly 60% of the large mining and industrial sites in South Africa. However, he points out that it offers benefits to any organisation with a large workforce that is typically paid according to time worked, or not worked, in order to keep track and manage overtime, short time and so on. "We are currently exploring how features that have already been developed for XTime can benefit clients in other industries such as construction, hotel and leisure, and others," he states.
Van Heerde believes that XTime offers significant advantages over competing solutions. "By taking the time to speak with our clients face to face, we are in a perfect position to learn what new features they want, and our software development strategy is to always be open to new ideas for improvement and added functionality," he states. Some of the extra features that have been added in this way over the years include the likes of health and safety, fatigue management and canteen management, among others.
Since no two organisations' requirements are the same, the system is modular to allow each client to fine tune it for their particular needs. It is licensed as a core module, with optional activation of additional modules such as for mining or equipment. Typically hosted on the client's own server as per IT policy and in line with PoPI (protection of personal information), G4S is also able to host the system and database on its own servers.
Further flexibility is demonstrated by XTime's extensive integration between many hardware vendors' platforms and the G4S system controller, allowing it to be used in existing installations. For new projects, G4S has partnered with local manufacturers in order to offer its own hardware solution.
"The system controller itself includes a subset of the database onboard to ensure full validation on- or off-line," explains van Heerde. "The strength of the controller lies within our firmware and not so much the actual controller hardware, as that portion can be generic across various suppliers. The system is very flexible and can be configured and segmented in various ways to accommodate a wide variety of physical limitations, such as network speed, down-time and lack of infrastructure.
"Another strong point is our generic interface platform which forms the foundation of most of our payroll and ERP system interfaces. XTime caters for a vast range of identification and verification mediums, i.e., RFID, active tags, biometrics (finger, facial, vein) etc. The system has been tried in tested in many sectors and environments, including mining, oil and gas, and manufacturing, to name just a few," van Heerde says.
Van Heerde says G4S' strategy is to continue to expand XTime's penetration into markets beyond those in which it already has a strong foothold. He believes its already powerful capabilities, combined with the company's commitment to listen to what the market wants and enhance it accordingly, will see the XTime solution grow from strength to strength in the years to come.
For more information, contact G4S, +27 (0)10 001 4500, customer.care@za.g4s.com, www.g4s.co.za
Further reading:
A customised solution for backup power
August 2019, Specialised Battery Systems , News, Integrated Solutions
Specialised Battery Systems designed and implemented a bespoke solution for Stallion Security Electronics to deploy at almost any site.
Read more...
---
24-hour emergency response for staff
August 2019 , News, Security Services & Risk Management
The FirstRand Group has partnered with PanicGuard to create a 24-hour emergency response programme for staff.
Read more...
---
HID addresses identification challenges at ID4Africa
August 2019 , News, Access Control & Identity Management, Government and Parastatal (Industry)
Being able to verify people's identities is critical for a nation's growth and prosperity and yet HID says nearly half of all African citizens can't prove who they are to vote, travel freely and receive government benefits and services.
Read more...
---
Emergency lighting and fire detection combination
August 2019 , Fire & Safety, Products
Hochiki Europe has launched FIREscape+, a system which combines emergency lighting, fire detection and wayfinding technology.
Read more...
---
Came acquires Turkish company Özak
August 2019, CAME BPT South Africa , News, Access Control & Identity Management
Came broadens its market horizons and signals growth and consolidation in the Middle East.
Read more...
---
Keeping our changing environment secure
August 2019 , Editor's Choice, Security Services & Risk Management
For a crime to take place there needs to be a victim and a criminal who sees an opportunity. For a cybercrime to take place we need the same set of circumstances.
Read more...
---
Augmented security with drones
August 2019, Drone Guards , Editor's Choice, Integrated Solutions
Drone Guards is moving into an untapped market of using drones to secure residential estates and other high-value assets such as mines, farms and commercial properties.
Read more...
---
The importance of real security risk assessments
August 2019, Sentinel Risk Management , Editor's Choice, Security Services & Risk Management, Residential Estate (Industry)
Andy Lawler, MD, Sentinel Risk Management, says a security risk assessment is an onerous task, but is not something estates can consider optional or a luxury item anymore.
Read more...
---
Risk assessment or product placement?
August 2019, Technews Publishing, Alwinco, SMC - Security Management Consultants , Editor's Choice, Security Services & Risk Management, Residential Estate (Industry)
Hi-tech security solutions asked a couple of experts to provide estate managers and security managers with some insights into what a 'real' risk assessment includes.
Read more...
---
10 things to consider when shopping for a VMS
August 2019, Genetec , CCTV, Surveillance & Remote Monitoring, Integrated Solutions
Today's video management systems (VMS) provide a wide range of tools and capabilities that help make security personnel more efficient by allowing them to focus on what really matters.
Read more...
---