printer friendly version
The future is digital radio
Residential Estate Security Handbook 2016 - Vol 2 Residential Estate (Industry), Asset Management, EAS, RFID, Security Services & Risk Management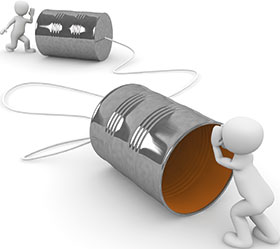 Licensed, professional two-way radio is making the biggest leap forward since the invention of the transistor – the move from analogue to digital. Digital radio offers many advantages over analogue, including improved voice quality at greater range, better privacy, sophisticated call-control features, the ability to easily integrate with data systems, and more.
We're now seeing what will quickly become a large-scale migration to digital radio in professional applications. Regulatory pressures, combined with real-world operating needs are driving radio manufacturers and users to communicate more information in a given slice of RF spectrum – in other words, to increase 'spectral efficiency'. Channels that historically carried a single call at a time are now being divided so they can carry two.
Two technologies exist to enable this splitting of channels, allowing multiple access on a single channel. Frequency-Division Multiple Access (FDMA) splits the channel frequency into two smaller sub-channels that can carry separate calls side-by-side. Time-Division Multiple Access (TDMA) preserves the full channel width, but divides it into alternating time slots that can each carry an individual call. Both technologies are already being used to accomplish increases in spectral efficiency.
This white paper examines the two leading digital modulation technologies that are capable of achieving this doubling of spectral efficiency: 6.25 kHz FDMA and two-slot 12.5 kHz TDMA. Businesses looking to migrate to the most efficient professional digital systems to achieve greater capacity and performance will need to choose one or the other – FDMA and TDMA are not interoperable.
Two-slot 12.5 kHz TDMA-based systems, providing 6.25 kHz equivalency, is the right choice for most mobile professionals. Professional radio standards based on TDMA technology are already widely used around the world, and future requirements for even greater spectral efficiency are almost certain to be based on TDMA as well.
TDMA technology provides advantages of feature flexibility, lower equipment costs, longer battery life, future-readiness and the proven ability to increase spectral efficiency without risking increased congestion or radio channel interference.
Advantages of digital two-way radio
Through most of its history, two-way radio has meant analogue voice – the representation of sound waves as either amplitude modulated (AM) or frequency modulated (FM) radio waves. In fact, this is one of the last areas of professional communications to be touched by digital technology. But that's changing, very quickly, for very good reasons.
Modulating the voice into digital signals, rather than analogue, provides several advantages. First and foremost, digital technology provides better noise rejection and preserves voice quality over a greater range than analogue. Especially at the farthest edges of the transmission range, users can hear what's being said much more clearly – increasing the effective range of the radio solution and keeping users responsive to changing situations in the field.
Depending on the technologies used, digital systems can also be designed to:
• Make more efficient use of available, licensed RF spectrum.
• Combine voice and data access in the same device, delivering more information while empowering field workers with systems that are more portable, flexible, and much easier to use than two different and incompatible systems.
• Enable integration and interoperability with back-end data systems and external systems.
• Combine analogue and digital voice in the same device, easing the migration to digital while preserving investments in analogue technology.
• Provide strong, practical, easy-to-use privacy solutions without the significant loss in voice quality that analogue scrambling can cause.
• Enable flexible and reliable call control and signalling capabilities.
• Flexibly adapt to changing business needs and new applications through a modular architecture.
The clear advantages of digital radio – along with increasing regulatory pressures to use RF spectrum more efficiently – has and will drive widespread adoption of professional two-way digital radio solutions in the coming years. If you're using analogue today, you'll almost certainly be migrating to digital tomorrow. Now is the time to research the available technologies so that, when you're ready to make the move, you'll choose systems that provide the greatest benefit over the long term.
Motorola believes that two-slot TDMA is the best fit for most professional, business-critical digital two-way radio applications. Moreover, ETSI (European Telecommunications Standards Institute) has selected TDMA as the standard protocol for Tier-2 professional two-way radio applications, and it satisfies ETSI channel emissions requirements and goals for spectral efficiency.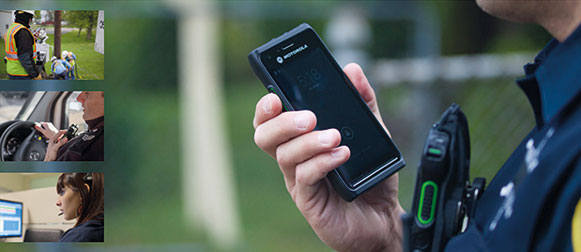 Digital: how it works
TDMA is a technology that allows multiple conversations to share the same radio channel. Although the goal is the same, the two technologies work very differently.
In FDMA, a channel frequency is split into smaller subdivisions – for example, splitting a 25 kHz band into two narrower 'sub-channels' that transmit side-by-side to achieve 12.5 kHz equivalent spectral efficiency. The same technique can be used to achieve 6.25 kHz equivalent efficiency in a 12.5 kHz channel – although how well this technique will perform hasn't yet been established in real-world implementations on a large scale. As the subdivisions of a licensed channel become narrower, there's a growing likelihood of problems due to congestion and interference in an FDMA-based 6.25 kHz-equivalent system.
When you try to squeeze two 6.25 kHz signals into one 12.5 kHz channel, you still have to meet the channel's regulatory emissions mask. In order to do so, the signal deviation must necessarily be smaller than what can be achieved with a single 12.5 kHz signal. This smaller deviation means reduced sensitivity, which in turn reduces effective signal range in real world conditions. At the same time, there is very little tolerance for errors introduced by oscillator ageing, and the 6.25 kHz signal contains more energy near the edges of the mask – making it more prone to adjacent channel interference and near/far interference problems.
This results in reduced quality of service in real world conditions.
Two-slot TDMA
By comparison, TDMA offers a proven method for achieving 6.25 kHz equivalency in 12.5 kHz repeater channels – a major benefit for users of increasingly crowded licensed bands. Instead of dividing the channel into two smaller slices, TDMA uses the full channel width, dividing it into two alternating time slots. As a result, TDMA essentially doubles repeater capacity while preserving the well-known RF performance characteristics of the 12.5 kHz signal.
From the perspective of RF physics – that is, actual transmitted power and radiated emissions – the 12.5 kHz signal of two-slot TDMA occupies the channel, propagates, and performs essentially the same as today's 12.5 kHz analogue signals. with the added advantages of digital technology, TDMA-based radios can work within a single repeater channel to provide roughly twice the capacity of analogue while offering RF performance equivalent to, or better than, today's analogue radio.
The two time slots can potentially be used for a variety of purposes. Most organisations considering TDMA-based two-way radio will probably be interested in doubling the voice capacity per licensed repeater channel. By enabling 6.25 kHz equivalency, TDMA supports two simultaneous, independent half-duplex calls in a single 12.5 kHz repeater channel.
If you're used to thinking about analogue radio, this two-for-one capacity in two different time slots might seem problematic. Wouldn't the two calls cut in and out as the time slots alternate, making both conversations nearly impossible to understand?
But remember, this is the digital world, where voices are encoded in bits. Although analogue signals represent the actual duration of spoken words, digital signals can encode that duration in a way that allows for significant compression without compromising voice quality. Each TDMA time slot is quite brief – on the order of 30 milliseconds. The circuitry that translates voice into bits is actually able to pack 60 milliseconds worth of digitised speech into each 30 millisecond time slot. The receiver, in turn, unpacks those bits into speech that has its full 60 millisecond time value.
That's why, with TDMA, two conversations can happen simultaneously and seamlessly via a single repeater. The alternation of time slots is something that happens in the technology only, not in the user's experience. In fact, digital technology offers better background noise suppression than analogue while preserving the integrity of the signal at the farthest reaches of the transmitter's range – so both digital conversations are likely to be much clearer than a single analogue conversation would be over the same channel. And because both conversations use the channel's full bandwidth, there's no degradation in range performance, and no added risk of interference with adjacent channels.
Lower equipment costs
Compared to 6.25 kHz FDMA, two-slot TDMA allows you to achieve 6.25 kHz equivalent efficiency while minimising investments in repeaters and combining equipment. This is one reason why TDMA is so well suited to professional applications, where the budget for two-way digital radio may be limited compared to the mission-critical tier.
FDMA requires a dedicated repeater for each channel, plus expensive combining equipment to enable multiple frequencies to share a single base-station antenna. It can be particularly expensive to make combining equipment work with 6.25 kHz signals, and there's typically a loss in signal quality and range when it's used this way. In contrast, two-slot TDMA achieves two-channel equivalency using single-channel equipment. No extra repeaters or combining equipment is required.
Unlike FDMA, it's also possible to use the second TDMA time slot for other purposes. For example, device designs for the first-generation of TDMA-based two-way radio include the ability to use the second time slot for reverse-channel signalling. This capability can be used for priority call control, remote control of the transmitting radio, emergency call pre-emption, and more.
The second time-slot could also be used for transmitting application data such as text messaging or location data in parallel with call activity – a useful capability, for example, in dispatch systems that provide both verbal and visual dispatch instructions.
TDMA-based systems also offer the flexibility to adapt as new applications emerge to make additional use of the two time slots – preserving initial investments while providing an open path to future usage models for digital two-way radio. For example, the future roadmap for two-slot TDMA applications includes the ability to temporarily combine slots for increased data rates, or to use both slots together to enable full-duplex private calls.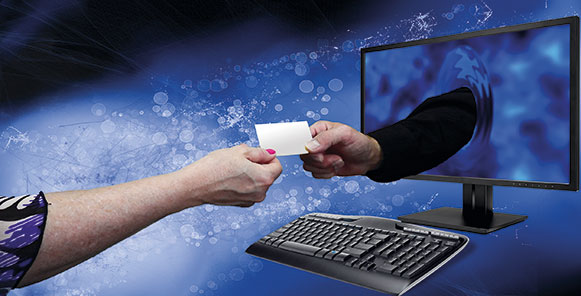 Longer battery life
One of the biggest challenges with mobile devices has always been battery life. In the past, there have only been a couple of options for increasing the talk time on a single battery charge. One way is to increase battery capacity. Battery manufacturers have already done a remarkable job of maximising capacity, but further gains are only possible by increasing the size of the battery pack – and therefore decreasing portability.
The other option is to decrease transmit power, which is by far the most energy-intensive function of two-way radio. But this means decreasing transmission range and increasing the potential for interference from other devices – an unacceptable trade-off in professional situations.
Two-slot TDMA provides another, very effective option. Since each call uses only one of the two slots, it requires only half of the transmitter's capacity. The transmitter is idle half the time – that is, whenever it's the unused time-slot's 'turn'.
For example, in a typical duty cycle of 5% transmit, 5% receive, and 90% idle, the transmit time accounts for roughly 80% of the total current drain on the radio's battery. By cutting the effective transmit time in half, two-slot TDMA can thus enable an up to 40% reduction in current battery drain, or an up to 40% improvement in talk time. As a result, overall battery consumption per call is dramatically reduced, enabling much longer usage time in the field between recharges. Modern digital devices also include sleep and power-management technologies that increase battery life even further.
For professional users, digital two-way radio in licensed bands is the wave of the future. Whether they're using analogue radio today, or looking to implement their first two-way radio system, organisations of all kinds will soon be choosing digital two-way radio solutions. The advantages and opportunities are simply too great to ignore.
Motorola's next generation
Motorola invented the first portable two-way radio, and has more than 65 years of experience delivering wireless communications systems for government and industry. Motorola is enabling innovative solutions for licensed professional tier.
MOTOTRBO Professional Digital Two-way Radio System is a digital communications platform that combines the best of two-way radio with digital technology based on TDMA to deliver increased capacity and spectral efficiency, integrated data applications and enhanced voice communications. MOTOTRBO is specifically designed to meet the requirements of professional organisations that need a customisable business-critical communication solution using licensed spectrum.
MOTOTRBO is a private system that can be tailored to meet the unique coverage and feature needs of group oriented and dispatch environments. And, MOTOTRBO provides a return on investment requiring only a small up-front investment with no recurring fees, and will typically pay for itself in less than 18 months compared with cellular or public carrier solutions.
For more information on the MOTOTRBO Professional Digital Two-way Radio System, visit www.motorola.com/mototrbo
This paper has been shortened. The full version is available at http://www.motorolasolutions.com/content/dam/msi/docs/business/_documents/static_files/why_digital_white_paper_5_08.pdf (short URL: securitysa.com/*motorola1)
Further reading:
What to do in the face of growing ransomware attacks
Technews Publishing Cyber Security Security Services & Risk Management
Ransomware attacks are proliferating, with attackers becoming more sophisticated and aggressive, and often hitting the same victims more than once, in more than one way.
Read more...
---
Where does SA logistics stand as far as cybersecurity is concerned?
Logistics (Industry) Security Services & Risk Management
Lesiba Sebola, director of information technology at Bidvest International Logistics, says it is paramount to safeguard IT infrastructure given how central it has become to operations.
Read more...
---
Deposita's Digitisor SmartPOS devices can grow your business
Deposita Financial (Industry) Asset Management, EAS, RFID
The Digitisor N910 Pro and N700 SmartPOS devices are suited for SMME retailers and suppliers looking to enhance their customer payment experience.
Read more...
---
Fire-fighting force at Vergelegen
Editor's Choice Fire & Safety Residential Estate (Industry)
Vergelegen wine estate in Somerset West, and its neighbours, are set to enjoy greater peace of mind this summer, thanks to the delivery of a brand new fire truck .
Read more...
---
Top fraud trends to watch in 2023
News Security Services & Risk Management
Even though financial concerns remain a significant obstacle for companies in implementing new anti-fraud technologies, 60% of businesses expect an increase in their anti-fraud technology budgets in the next two years.
Read more...
---
Be cautious when receiving deliveries at home
News Perimeter Security, Alarms & Intruder Detection Security Services & Risk Management
Community reports of residents being held up at their gate when collecting fast food deliveries at home are once again surfacing.
Read more...
---
Sasol ensures Zero Trust for SAP financials with bioLock
Technews Publishing Editor's Choice Cyber Security Security Services & Risk Management
Multi-factor authentication, including biometrics, for SAP Financials from realtime North America prevents financial compliance avoidance for Sasol.
Read more...
---
Hytera and KZN Police Service roll out digital call handling system
Government and Parastatal (Industry) Asset Management, EAS, RFID Integrated Solutions
Hytera Communications announced that the municipality of Ray Nkonyeni in the KwaZulu-Natal province of South Africa is now using its digital call handling system for the reporting and recording of crimes.
Read more...
---
Smart parking management platform
Access Control & Identity Management Asset Management, EAS, RFID
Parket builds a seamless bridge between supply and the ever-increasing, but fluid – and often temporary – demand for parking bays.
Read more...
---
Protecting yourself from DDoS attacks
Cyber Security Security Services & Risk Management
A DDoS attack, when an attacker floods a server or network with Internet traffic to prevent users from accessing connected online services, can be costly in both earnings and reputation.
Read more...
---