Independent, secure alarm communications
October 2016, Integrated Solutions, Perimeter Security, Alarms & Intruder Detection, Residential Estate (Industry)
VixNet owns and operates dozens of high-sites to provide coverage for its own high-availability wireless network designed for applications with demanding requirements, such as the security sector.
The network operates over licensed spectrum and currently has a footprint covering the majority of Gauteng and Cape Town. Boasting service level agreements (SLA) guaranteeing 98% up time, the network is reliable enough for security applications and is more than capable of supporting the needs of telemetry and smart metering systems.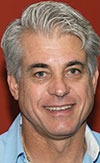 Clinton Lemmer.
According to VixNet's Clinton Lemmer, head of business development, some of the benefits provided by this network include excellent RF penetration in dense urban environments and resistance against interference and jamming thanks to the use of direct-sequence spread spectrum (DSSS) technology. The system provides bidirectional communications and does away with the need to manage SIM cards. What's more, triangulation techniques provide positioning accurate to within 4 metres.
Each high-site has its own power backup and provides redundant communications with secure hosted servers, through which VixNet continuously monitors all network infrastructure, including power, IP traffic, environmental conditions etc. A web-based application allows each customer to monitor their own devices in the field in real time.
In the residential estate market, VixNet's communications infrastructure can be used, for example, for monitoring of alarms and panic notifications. A VixNet network supports three methods of communication from alarm panels:
• Alarm panel proprietary serial communications.
• Contact ID via a DTMF interface.
• Dry contact relay or sensor activated inputs.
All VixNet alarm radios support asynchronous alarm transmission mode which cannot be jammed. This allows the radio to transmit an alarm event should an attempt be made to jam or interfere with the receiver. The VixNet alarm radios can also be independently monitored by the network to verify their ongoing operation and to alert the alarm monitoring organisation should the device become faulty or be switched off.
For more information, contact VixNet, +27 (0)11 100 1969, clintonl@vixnet.co.za, www.vixnet.co.za