printer friendly version
Perimeter security options
Residential Estate Security Handbook 2016 - Vol 2 Perimeter Security, Alarms & Intruder Detection, Integrated Solutions, Residential Estate (Industry)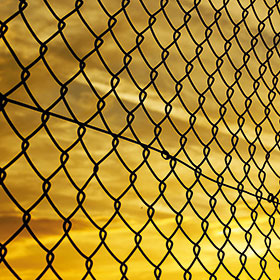 Securing the perimeter of an estate, whether a luxury estate or a small complex, is the first and primary task if one wants to live in a seemingly secure environment. There are those who would say the gate or gates are the primary positions to secure, but when you think of it, a gate is simply a more complex part of the perimeter.
We mention some options to secure the gate via access control and visitor management in this issue of the Residential Estate Security Handbook, as we did in volume I (released 6 months ago). However, despite the importance of securing the gate, the perimeter of an estate is a long area that offers numerous opportunities for the criminally inclined if not secured properly.
In this issue we touch on the benefits of using thermal cameras on the perimeter, but even with these devices, one still needs more, a fence or wall, preferably electrified and so forth. These solutions, combined with surveillance cameras, work in large estates, but they are not always welcome in estates where there are homes on the perimeter. Who wants a camera constantly taking a video of your back yard? In these cases, a different perimeter solution is required, although it is always advisable to have some form of visual security.
So how does an estate manager go about addressing perimeter security?
No matter what solutions you choose for the perimeter, Cliff Rose of Modular Communications says a perimeter defence must have the following attributes:
• Detect.
• Deter.
• Delay.
And where a perimeter is long it needs technology to verify the detected intrusion.
"In order to be an effective perimeter detection system, and considering the privacy of units bordering the perimeter, the detection system needs to be able to determine the section of perimeter violated per unit bordering the perimeter," says Rose. "Far too often a perimeter alarm is received and it is impossible to physically check the perimeter as it is not accessible to onsite security – if you have such. In any event, residents are not always keen to open their yard bordering the perimeter at all hours of the night to security as this in itself is a risk.
"So when considering perimeter security from a technology point of view, the detection system needs to be able to determine the violated perimeter on a 'per unit' or per home basis bordering the perimeter."
He adds that if this is not possible, it should be possible to verify such an alarm using a visual method like surveillance cameras. The best solution here is thermal imaging cameras which can cover longer distances than conventional day/night cameras. They also do not need security lighting and reduce the invasion of privacy problem associated with conventional CCTV cameras.
Matie Strydom from Odet Systems Africa, agrees, that in terms of detection systems, the choice of technology should support the classical approach of detection, deterrence and he adds 'documentation'.
"The fourth D, 'denial', is better addressed by the type of physical perimeter erected. The detection technology should also be robust and reliable in all applications and under all metrological conditions. As high-end detection systems are expensive, maximum integration functionality to other security systems such as CCTV and access control, to name a few, should be supported on both the physical and software level. He says this will offer redundancy and can afford the possibility of a 'double knock' system, further enhancing dependability.
"As we live in a connected world, such a detection system must support IP as a protocol to enhance the functionality of a system, enabling hierarchical alarm/event reporting to whoever might have interest in it. Needless to say, a perimeter intrusion detection system (PIDS), should have a high probability of detection and a low nuisance alarm rate."
Visual verification
The common view is that even if you know the exact location of an incident, you shouldn't be sending guards to an incident without knowing what they will find. This is where visual verification comes into play, giving security personnel knowledge of whom and what they face at the point of the breach.
Rose says effective security is not really possible without some form of visual verification. "Due to the very nature of many estates, high boundary walls intended to give privacy are the very feature that compound your security risk and also makes it difficult to verify by normal human intervention. A non-invasive solution needs to be applied to solving this problem of verification and we prefer the solution of thermal imaging cameras."
Strydom is of the view that although it is possible to have an alarm reporting system without visual confirmation, the reliability and functionality PIDS is enhanced by the inclusion of a surveillance – optical or thermal – to provide the most reliable means of detection. In addition, an additional system can act as a backup should the primary system fail.
PIDS options
Odet's PIDS uses a multimode fibre optic cable as a medium to detect any seismic events in the ground as well as on a structure like a fence. It is sensitive to any interaction to the structure and ground. All events have a unique 'fingerprint' that can be classified into a software library that the system can use to differentiate between events detected.
Events can be classified as an alarm by the operator, enabling the system to fine-tune its alarms on a site-specific basis. By following this approach, the system already has a high degree of immunity to nuisance alarms caused by stormy weather etc., and only improves with time as it learns the events at the site it is deployed at.
"As far as cost effectiveness is concerned, we believe that the Odet system, being locally manufactured, offers a price advantage compared to overseas systems," Strydom adds. "A point to remember is also the fact that with the Odet PIDS, the fibre optic cable and power reticulation infrastructure can be shared by other systems such as CCTV, access control, telemetry, lights, audio, contact I/O etc., all controlled by Odet's software. This makes for a very cost effective implementation if viewed in a systems context."
Rose has another take on the subject. He says fibre detection systems are not cost effective when smaller zones are required. Added to this, if the fibre is damaged, normally deliberately, a specialist person to re-splice the cable is needed. "Our experience from users of this type of detection complain due to the long lead time to repair a fibre cable that has been damaged deliberately by potential intruders. Although fibre solutions can be reliable, the inability to easily get the cable repaired is the downfall of this solution. The sensor cable detection system employed by AcoustAlert can easily be repaired by non-technical people with no more than a screwdriver, side cutter and a gel joint kit."
AcoustAlert is a perimeter detection solution based on the use of a microphonic sensor cable, mounted onto the perimeter structure. It detects intruders climbing, cutting, breaking through or crawling under the fence or perimeter. It sends an alarm which is generated during the disturbance to the guards control room or an offsite monitoring control room.
It can be mounted onto a fence to detect fence disturbance, underground to detect under digging or on a wall top to detect wall climbing. It is easy to install, maintain and integrate into other alarm and switching systems. It is a cost-effective first line of defence for perimeters.
Fence detections solutions like the AcoustAlert can be setup to reject unwanted noises in a specific area, which can be filtered out, while incidents like knocks and interference on the perimeter can trigger an alarm condition. Each AcoustAlert field processor has two sensor zones, each zone covering a maximum distance up to 300 metres. Where protection of a large premises is required, multiple field processors can be used and networked together.
Back to basics
With all the talk about technology, one can easily forget that any perimeter defence solution can be sufficient if your planning is sufficient. Within the concept of planning we include the risk assessment and mitigation strategy that must occur before any decisions or purchases are made.
Strydom says Odet subscribes to the following 'A, B, C, D' guidelines, with acknowledgement to the Chain Link Fence Manufacturing Institute in the U.S.A.:
• Aids to security. Fencing should assist in the use of other security equipment, such as the use of intrusion detectors, access controls, cameras, etc. Fences can be employed as aids to protection in an exterior mode or an internal protected property, as a point protection, and for general protection as required.
• Barriers for security. These can be buildings, fences, walls, temporary checkpoints, etc.
• Controls support the physical security fences and barriers, such as an access control system tied into vehicle gates and pedestrian portals, various level identification badges and temporary badges, security escorts and internal procedures.
• Deterrents such as a fence, guards, lighting, signage, and checkpoint control procedures are a few of the deterrents that ensure intruders will consider it difficult to successfully gain access.
"As long as the above is considered, any sturdy solution should suffice," Strydom concludes.
Rose's take on the matter is, "In all cases you pay for what you get and in all cases the developer of an estate will install just enough visible security to assist in marketing his development as secure or as a security estate."
He says this is commonly the route of the problem with estate security:
• The developer applies as much visual security as needed for marketing purposes.
• Not much attention is paid to technology.
• The concept of layering is not considered.
• Normal day/night cameras are used without lighting for night time visuals.
• And the prospective homeowner buys on what he sees on face value and does not even understand security.
To overcome this and end up with an effective perimeter security solution, Rose advises the following:
• Detection of an intruder split into zones determined by the separation of perimeter properties.
• Second layer of detection using video analytics.
• Verification of alarms by thermal camera, negating the need for additional lighting at night and retaining residents' privacy.
• Deterrent in the form of switching on the electric fence when an alarm occurs.
• Delaying the intrusion by considering the construction of the perimeter wall as to make it difficult to climb.
• Wall top detection also as a layer of security.
• Offsite monitoring and responding to alarms in a controlled environment.
Credit(s)
Further reading:
What to do in the face of growing ransomware attacks
Technews Publishing Cyber Security Security Services & Risk Management
Ransomware attacks are proliferating, with attackers becoming more sophisticated and aggressive, and often hitting the same victims more than once, in more than one way.
Read more...
---
Texecom launches the Midnight Black Collection
Technews Publishing Perimeter Security, Alarms & Intruder Detection Products
Working in harmony with darker environments, the Midnight Black Collection has been created for businesses and sites that require or prefer a security solution which offers discreet protection that compliments their surroundings.
Read more...
---
SAN market set for growth
Technews Publishing News IT infrastructure
Storage-area network (SAN) market to hit US$ 26,86 billion in revenue by the end of 2029 due to factors like widespread adoption of Hybrid SAN-NAS solutions.
Read more...
---
Optimising remote technical support
Technews Publishing Asset Management, EAS, RFID Products
Sanden Intercool Kenya improves efficiency, removes manual processes with FIELDForce from MACmobile, making its technical backup and support staff more productive, while also optimising record keeping.
Read more...
---
Free-to-use solar score for South African homes
Technews Publishing Editor's Choice
The LookSee Solar Score is one of the first of its kind to provide insight into the potential of solar power for South Africa's residential properties.
Read more...
---
CA Southern Africa unmasks container security
Technews Publishing IT infrastructure Cyber Security
Adoption of software containers has risen dramatically as more organisations realise the benefits of this virtualised technology.
Read more...
---
Gallagher to showcase new Controller 7000 single door
Technews Publishing Access Control & Identity Management Products
Gallagher will be showcasing its latest access control innovation, the Controller 7000 Single Door on its stand at Intersec Dubai from 17-19 January 2023.
Read more...
---
31 percent of all IoT SIMs managed with third-party IoT CMPs
News Integrated Solutions
Berg Insight recently released new findings about the market for IoT connectivity management platforms (CMPs), a standard component in the value proposition from mobile operators and IoT MVNOs around the world.
Read more...
---
XtraVision Facilitates Integration
XtraVision Perimeter Security, Alarms & Intruder Detection
XtraVision, a global distributor of SAMM FOTAS DAS fibre intrusion detection technology and ARTECO Video Even Management Software, in the South African, African, and South American regions, has recently facilitated the integration between the two manufacturers.
Read more...
---
Fast, reliable and secure cloud services
Technews Publishing Editor's Choice Cyber Security IT infrastructure
Security and speed are critical components of today's cloud-based services infrastructure. Cloudflare offers a range of services supporting these goals beyond what most people think it does.
Read more...
---