printer friendly version
SmartProtect extends visitor management for estates
October 2016 Editor's Choice, Access Control & Identity Management, Integrated Solutions, Residential Estate (Industry)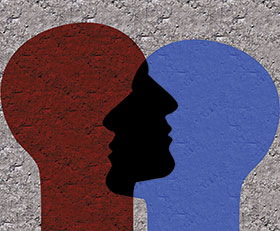 Local development company SmartProtect is focused on developing integrated security solutions. Initially the company developed its own integrated access solution integrated into Milestone's open platform, but has branched out to enhancing other systems with its software innovations, including well-known names such as Suprema, Paxton, Gallagher and more.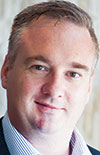 Francois Malan
One of the latest innovations is designed to make access control and visitor management on estates (and other locations) simpler, faster, and more secure. This new solution integrates with Gallagher's access control solution, exchanging information between the two systems to assist in the security function of estates.
The new visitor management system is designed to allow estates to exercise greater control of who is on the premises, validating people's identity through driver's and vehicle licence scanning. For large estates with their own IT infrastructure, the system runs on the estate's servers, while a cloud-based version will also be available for estates that don't want to handle their own infrastructure.
Rugged mobility
Officers at the gate are provided with a rugged smart device, which uses cellular data or Wi-Fi to connect to the server. The officers scan a visitor's driver's licence as well as the vehicle's licence and the information taken from there is captured into the system. The information captured includes the driver's photo – taken from the licence – as well as their identity number and basic information such as their name and car registration (taken from the vehicle's licence) and so forth – this is customisable as per the estate's requirements.
The scanning happens very quickly, as opposed to some current instances in estates and office parks where officers seem to have to spend a few seconds aiming their device before it captures the data. In a demonstration, SmartProtect captured all the information required accurately in one second for each scan (driver's and vehicle licences). SmartProtect writes its own software to collect and interpret the data.
Because the system is linked to the Gallagher access control solution, each visitor can be assigned to a resident. If the visitor has been preregistered, the assignment is automatic. If not, the gate personnel can call the resident to get permission to let the person in. If the access control system shows that the resident is not on site, the visitor will not be allowed in.
Simple registration
Guest registration is done via the web, and will also be done via a mobile app in future, where the visitor's identity number and personal information is collected and stored to make the process faster. The interface looks similar to the calendar function on your computer, making it as simple and fast as possible to register a guest.
Returning guests can simply be selected with a click and by adding additional information such as how many people will be accompanying them. Linking visitors to a resident is important as the resident is responsible for their actions while on site.
Once registered, the system will send an email to the guest with any information the estate deems important. This can include the location, a link to Google Maps and directions, or even the terms and conditions of entry, health and safety information and so on. There will also be a link to automatically add the information to the visitor's calendar.
If the visitor does not have a South African ID document, they will be sent a QR code, which the gate personnel will scan when they arrive.
The gate officer's mobile device also captures additional information on the visitors – customisable according to the estate's requirements, such as the number of people in the car. This is useful when contractors are on site and you want to make sure that all those who entered leave at the end of the day.
Not only will the system log the time of entry, but also the expected exit time (if the estate requires it). This allows the system to raise an alarm if a guest has not left by the prescribed time and to ask security personnel to follow up – by calling the resident, for example.
The information collected at the gate can be compared to existing people or number plates on the server which may be blacklisted. For example, if a visitor was speeding or caused damage in a previous visit, when they are scanned they will be diverted to the security office instead of being given access.
Once the information has been captured and verified, which takes a few seconds on SmartProtect's mobile app, the app itself will tell the gate personnel if they are allowed access of not. Francois Malan, MD of SmartProtect says the handheld device can also be set to automatically open the gate or raise the boom if the visitor has been granted access, without requiring the guards to press a button.
Malan also says that businesses can enable self-help access control by using a kiosk from Gallagher. In this scenario, the visitor goes to a kiosk, inputs their information and a card is issued to provide them with access.
Further integration
As can be expected, if the estate has surveillance cameras at the entrance, videos can also be saved of each transaction. If there is a query, simply opening the transaction will also bring the video of the event to the screen. The same can be used for business premises where access to certain areas is restricted. The option to pop-up all entry and exit events live in a control room is also available.
The instructions that appear on the mobile device can be customised to include the estates standard operating procedures, and basically any actions or activities expected of the gate personnel. For example, guests who are considered VIPs will have a certain process to follow, while contractors will have another.
While the example above uses Gallagher's access control system, SmartProtect also integrated into Impro, where the resident's information is read from Impro's servers and used in the entry and egress process.
One of the more impressive features of the SmartProtect system is its ease and speed of searching. Built into the interface is a search function where authorised users are able to search for a person entering or exiting a specific door, boom or gate, and the dates and times are also searchable. If required, the system can also search for a person or people and all their access transactions over a period of time through any or all points. The results are delivered to the user's screen almost instantly.
Malan adds that SmartProtect's integrations are different from the norm in that the company doesn't build integrated solutions for the sake of having them, but opts for 'useful integrations' that add value to existing systems and processes. The company has received international recognition and has implemented its software throughout Africa and the Middle East, and beyond. Recognising its skills in this industry, the company, a Milestone Diamond Partner, is also developing solutions for Milestone's open platform.
For more information, contact info@smartprotect.co.za
Further reading:
A customised solution for backup power
August 2019, Specialised Battery Systems , News, Integrated Solutions
Specialised Battery Systems designed and implemented a bespoke solution for Stallion Security Electronics to deploy at almost any site.
Read more...
---
HID addresses identification challenges at ID4Africa
August 2019 , News, Access Control & Identity Management, Government and Parastatal (Industry)
Being able to verify people's identities is critical for a nation's growth and prosperity and yet HID says nearly half of all African citizens can't prove who they are to vote, travel freely and receive government benefits and services.
Read more...
---
Came acquires Turkish company Özak
August 2019, CAME BPT South Africa , News, Access Control & Identity Management
Came broadens its market horizons and signals growth and consolidation in the Middle East.
Read more...
---
Keeping our changing environment secure
August 2019 , Editor's Choice, Security Services & Risk Management
For a crime to take place there needs to be a victim and a criminal who sees an opportunity. For a cybercrime to take place we need the same set of circumstances.
Read more...
---
Augmented security with drones
August 2019, Drone Guards , Editor's Choice, Integrated Solutions
Drone Guards is moving into an untapped market of using drones to secure residential estates and other high-value assets such as mines, farms and commercial properties.
Read more...
---
The importance of real security risk assessments
August 2019, Sentinel Risk Management , Editor's Choice, Security Services & Risk Management, Residential Estate (Industry)
Andy Lawler, MD, Sentinel Risk Management, says a security risk assessment is an onerous task, but is not something estates can consider optional or a luxury item anymore.
Read more...
---
Risk assessment or product placement?
August 2019, Technews Publishing, Alwinco, SMC - Security Management Consultants , Editor's Choice, Security Services & Risk Management, Residential Estate (Industry)
Hi-tech security solutions asked a couple of experts to provide estate managers and security managers with some insights into what a 'real' risk assessment includes.
Read more...
---
10 things to consider when shopping for a VMS
August 2019, Genetec , CCTV, Surveillance & Remote Monitoring, Integrated Solutions
Today's video management systems (VMS) provide a wide range of tools and capabilities that help make security personnel more efficient by allowing them to focus on what really matters.
Read more...
---
How far are we really at with artificial intelligence?
August 2019, Axis Communications SA , Editor's Choice, CCTV, Surveillance & Remote Monitoring, IT infrastructure, Residential Estate (Industry)
Justin Ludik unpacks exactly how far AI has come and what it potentially can do for society and more importantly, surveillance.
Read more...
---
More than simply a camera
August 2019, Forbatt SA, Secutel Technologies , CCTV, Surveillance & Remote Monitoring, Residential Estate (Industry)
With the human element being the weakest link in all security solutions, Hi-Tech Security Solutions looks at the pros and cons of using body-worn cameras in estates.
Read more...
---