printer friendly version
Do you know who's on your estate?
Residential Estate Security Handbook 2016 - Vol 2 Residential Estate (Industry), Access Control & Identity Management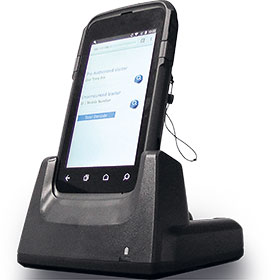 The most common issue for managers of residential estates and gated communities is the requirement to know who's on site. This is at the heart of Impro Technologies' Estate Portal solution, an access control system that has been specially designed for residential estates and complexes.
The system allows for the integration of best-of-breed technologies to provide a holistic solution for estates. This can include biometric readers, along with your traditional tags, or perhaps automatic number plate recognition so that registered vehicles can gain automatic entry, or even 3D facial recognition devices for peak security.
The other benefit of Impro's system is the flexibility to pick and choose additional services, relevant to your specific needs. For example, the modular visitor management solution allows estates to select particular services they need, or to operate all components as a seamless system.
Visitor Portal

Visitor Portal is one of Impro's modular guest solutions, which allows for the pre-booking of visitors or contractors into an estate. Authorised users, such as residents, are able to preauthorise their visitors using their smartphone. The visitor will receive a confirmation via SMS and/or email, along with a one-time PIN that can be used to enter the estate.
From a management perspective, the estate manager is able to quickly ascertain all visitors on site with a few clicks – from visitors due onsite, to those that have been and gone, or more importantly, those who have not yet left.
Through the automatic linking of the visitor to the resident, managers are able to quickly ascertain where the guest is visiting, as each visitor or contractor can be linked to an individual or house number. This provides for greater security as well as rapid response when there's an issue.
Another benefit is that Visitor Portal is a cloud-based solution, which can be quickly deployed without the need for vast infrastructure such as servers or IT equipment.
Visitor Book
The traditional paper visitor book is one of the most insecure methods for visitor entry into an estate. To help address this Impro developed Visitor Book, an electronic handheld device that replaces paper.
The handheld unit includes an automatic workflow process, to ensure adherence by security guards, as well as the ability to scan South African drivers' licences, vehicle licenses and identity documents. This provides an additional layer of security for estate managers.
Visitor Book also provides estates with one of the most customisable and flexible solutions available, as all fields and pages, including the workflow, can be adapted to your specific needs.
It's a mobile revolution
As with Impro's other products, Estate Portal provides the ability to interface into the system via a smartphone or tablet. This has the benefit of an estate manager being able to respond to problems or concerns, without being in the control centre.
A simple user interface, graphic representation and flexibility to customise the solution to your specific needs, makes Estate Portal one of the most user-friendly and simplest solutions available.
All Impro products automatically receive a 'no quibble' three-year guarantee in South Africa – no matter how the goods were damaged. Simply return the item to your nearest Impro retailer for an immediate swap out.
Added to this, Impro provides a 24-hour technical support centre for customers needing assistance day or night; and offers an extensive range of training, including accredited technical training.
For more information, or to request a product demonstration, please email [email protected]
Credit(s)
Further reading:
Fire-fighting force at Vergelegen
Editor's Choice Fire & Safety Residential Estate (Industry)
Vergelegen wine estate in Somerset West, and its neighbours, are set to enjoy greater peace of mind this summer, thanks to the delivery of a brand new fire truck .
Read more...
---
Suprema renews international privacy and security standard certifications
Suprema News Access Control & Identity Management
Suprema has simultaneously renewed two important international standard certifications regarding information security management (ISO/IEC 27001) and privacy information management (ISO/IEC 27701).
Read more...
---
SuperVision biometric access control
Integrated Solutions Access Control & Identity Management Products
SuperVision is a time & attendance (T&A) biometric access control system Fourier IT has been developing and enhancing for 18 years.
Read more...
---
Residential Estate Security Conference 2022
Technews Publishing Residential Estate (Industry) Conferences & Events
The first Residential Estate Security Conference since March 2020 discussed the people, technology and processes involved in mitigating risks to deliver smart, secure living.
Read more...
---
Safety first, aesthetics a close second
Allbro Industries Residential Estate (Industry)
Residential estates are constantly upgrading as the needs of the estate outgrow the existing infrastructure.
Read more...
---
Provide a strong, integrated security solution
Arteco Global Residential Estate (Industry)
Through the Omnia VMS, Arteco offers a unique, intuitive and friendly interface that focuses on events to centralise all security alarms.
Read more...
---
Successful show for body-worn tech
Elvey Security Technologies Residential Estate (Industry)
Moving beyond products to full cybersecurity service for residential estates.
Read more...
---
The benefits of contactless biometrics
IDEMIA Residential Estate (Industry)
IDEMIA displayed its biometric fingerprint and facial readers, focusing on touchless technologies for estate security.
Read more...
---
Access Portal from Impro Technologies
Impro Technologies Residential Estate (Industry)
Impro Technologies offers the Access Portal suite, which provides powerful features wrapped in a simple and easy-to-use interface.
Read more...
---
MiRO provides end-to-end security solutions
MiRO Residential Estate (Industry)
Residential estate security solutions perfected for South African homes.
Read more...
---