printer friendly version
Do you know who's on your estate?
Residential Estate Security Handbook 2016 - Vol 2 Residential Estate (Industry), Access Control & Identity Management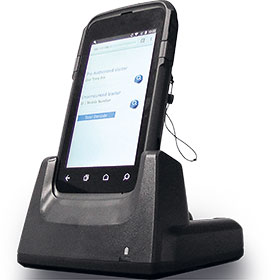 The most common issue for managers of residential estates and gated communities is the requirement to know who's on site. This is at the heart of Impro Technologies' Estate Portal solution, an access control system that has been specially designed for residential estates and complexes.
The system allows for the integration of best-of-breed technologies to provide a holistic solution for estates. This can include biometric readers, along with your traditional tags, or perhaps automatic number plate recognition so that registered vehicles can gain automatic entry, or even 3D facial recognition devices for peak security.
The other benefit of Impro's system is the flexibility to pick and choose additional services, relevant to your specific needs. For example, the modular visitor management solution allows estates to select particular services they need, or to operate all components as a seamless system.
Visitor Portal

Visitor Portal is one of Impro's modular guest solutions, which allows for the pre-booking of visitors or contractors into an estate. Authorised users, such as residents, are able to preauthorise their visitors using their smartphone. The visitor will receive a confirmation via SMS and/or email, along with a one-time PIN that can be used to enter the estate.
From a management perspective, the estate manager is able to quickly ascertain all visitors on site with a few clicks – from visitors due onsite, to those that have been and gone, or more importantly, those who have not yet left.
Through the automatic linking of the visitor to the resident, managers are able to quickly ascertain where the guest is visiting, as each visitor or contractor can be linked to an individual or house number. This provides for greater security as well as rapid response when there's an issue.
Another benefit is that Visitor Portal is a cloud-based solution, which can be quickly deployed without the need for vast infrastructure such as servers or IT equipment.
Visitor Book
The traditional paper visitor book is one of the most insecure methods for visitor entry into an estate. To help address this Impro developed Visitor Book, an electronic handheld device that replaces paper.
The handheld unit includes an automatic workflow process, to ensure adherence by security guards, as well as the ability to scan South African drivers' licences, vehicle licenses and identity documents. This provides an additional layer of security for estate managers.
Visitor Book also provides estates with one of the most customisable and flexible solutions available, as all fields and pages, including the workflow, can be adapted to your specific needs.
It's a mobile revolution
As with Impro's other products, Estate Portal provides the ability to interface into the system via a smartphone or tablet. This has the benefit of an estate manager being able to respond to problems or concerns, without being in the control centre.
A simple user interface, graphic representation and flexibility to customise the solution to your specific needs, makes Estate Portal one of the most user-friendly and simplest solutions available.
All Impro products automatically receive a 'no quibble' three-year guarantee in South Africa – no matter how the goods were damaged. Simply return the item to your nearest Impro retailer for an immediate swap out.
Added to this, Impro provides a 24-hour technical support centre for customers needing assistance day or night; and offers an extensive range of training, including accredited technical training.
For more information, or to request a product demonstration, please email impro@impro.net
Credit(s)
Further reading:
Giles Calenborne takes the helm at Impro Technologies
Issue 1 2020, Impro Technologies , News
Impro Technologies has welcomed a new managing director, Giles Calenborne, to the fold with the goal of unlocking the existing networks and building new opportunities.
Read more...
---
Visitor management for estates
Access & Identity Management Handbook 2020, Powell Tronics , Residential Estate (Industry), Access Control & Identity Management
Residential estates and business parks around South Africa have installed access control systems that aim to streamline access for both pedestrians and vehicular traffic.
Read more...
---
Residential Estate Security Conference 2019
October 2019, Technews Publishing , Editor's Choice, Residential Estate (Industry), Conferences & Events
Hi-Tech Security Solutions hosted the Residential Estate Security Conference in August, focusing on the people, technology and processes involved in an effective security solution for estates.
Read more...
---
Enhanced biometric technology for mines
September 2019, ZKTeco , Mining (Industry), Access Control & Identity Management
Biometric identification and authentication are currently used at various mines in South Africa and in the SADC region.
Read more...
---
Improving access in mines
October 2019, Astra Fasteners , Mining (Industry), Access Control & Identity Management, Products
The VP1 controller provides full access control and remote monitoring of intelligent locks without having to wire into a network or install, manage and maintain software.
Read more...
---
Invixium and Pyro-Tech partner in South Africa
October 2019 , News, Access Control & Identity Management
Invixium, a manufacturer of IP-based biometric solutions and Pyro-Tech Security Suppliers have announced a new distribution partnership.
Read more...
---
Suprema receives FBI PIV/FAP30 certification
October 2019, Suprema , News, Access Control & Identity Management
Suprema has announced that the company's BioMini Slim 3 has received FBI PIV (Personal Identity Verification) and Mobile ID FAP30 certification.
Read more...
---
Frictionless access with a wave
October 2019, IDEMIA , Access Control & Identity Management, Residential Estate (Industry)
IDEMIA was the Platinum Sponsor for the Residential Estate Security Conference 2019 and set up its MorphoWave Compact frictionless fingerprint biometric scanner at the entrance to the conference.
Read more...
---
Streamlined access and reporting
October 2019, Comb Communications , Access Control & Identity Management, Residential Estate (Industry)
The main focus of the Comb stand was its practical demonstration of the MK II Lite intercom system with third-party integrated products.
Read more...
---
A committed service provider
October 2019, Elf Rentals - Electronic Security Solutions , Perimeter Security, Alarms & Intruder Detection, Residential Estate (Industry)
The theme Elf promoted through its sponsorship was that it offers clients its own financial commitment and willingness to accept the risk of equipment failure.
Read more...
---