printer friendly version
Do you know who's on your estate?
Residential Estate Security Handbook 2016 - Vol 2 Residential Estate (Industry), Access Control & Identity Management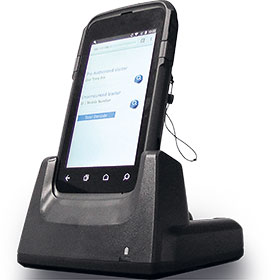 The most common issue for managers of residential estates and gated communities is the requirement to know who's on site. This is at the heart of Impro Technologies' Estate Portal solution, an access control system that has been specially designed for residential estates and complexes.
The system allows for the integration of best-of-breed technologies to provide a holistic solution for estates. This can include biometric readers, along with your traditional tags, or perhaps automatic number plate recognition so that registered vehicles can gain automatic entry, or even 3D facial recognition devices for peak security.
The other benefit of Impro's system is the flexibility to pick and choose additional services, relevant to your specific needs. For example, the modular visitor management solution allows estates to select particular services they need, or to operate all components as a seamless system.
Visitor Portal

Visitor Portal is one of Impro's modular guest solutions, which allows for the pre-booking of visitors or contractors into an estate. Authorised users, such as residents, are able to preauthorise their visitors using their smartphone. The visitor will receive a confirmation via SMS and/or email, along with a one-time PIN that can be used to enter the estate.
From a management perspective, the estate manager is able to quickly ascertain all visitors on site with a few clicks – from visitors due onsite, to those that have been and gone, or more importantly, those who have not yet left.
Through the automatic linking of the visitor to the resident, managers are able to quickly ascertain where the guest is visiting, as each visitor or contractor can be linked to an individual or house number. This provides for greater security as well as rapid response when there's an issue.
Another benefit is that Visitor Portal is a cloud-based solution, which can be quickly deployed without the need for vast infrastructure such as servers or IT equipment.
Visitor Book
The traditional paper visitor book is one of the most insecure methods for visitor entry into an estate. To help address this Impro developed Visitor Book, an electronic handheld device that replaces paper.
The handheld unit includes an automatic workflow process, to ensure adherence by security guards, as well as the ability to scan South African drivers' licences, vehicle licenses and identity documents. This provides an additional layer of security for estate managers.
Visitor Book also provides estates with one of the most customisable and flexible solutions available, as all fields and pages, including the workflow, can be adapted to your specific needs.
It's a mobile revolution
As with Impro's other products, Estate Portal provides the ability to interface into the system via a smartphone or tablet. This has the benefit of an estate manager being able to respond to problems or concerns, without being in the control centre.
A simple user interface, graphic representation and flexibility to customise the solution to your specific needs, makes Estate Portal one of the most user-friendly and simplest solutions available.
All Impro products automatically receive a 'no quibble' three-year guarantee in South Africa – no matter how the goods were damaged. Simply return the item to your nearest Impro retailer for an immediate swap out.
Added to this, Impro provides a 24-hour technical support centre for customers needing assistance day or night; and offers an extensive range of training, including accredited technical training.
For more information, or to request a product demonstration, please email impro@impro.net
Credit(s)
Further reading:
Off-grid power solution for residential estate
Editor's Choice Security Services & Risk Management Residential Estate (Industry) Products
Coral Beach Estate, an upmarket residential estate based in East London, has been struggling with load shedding and power outages due to South Africa's energy crisis, as well as the vandalism of its power infrastructure.
Read more...
---
Zero Trust to dominate 2023
Cyber Security Access Control & Identity Management
Traditional ways of safeguarding data are no longer sufficient in 2023. Zero Trust has emerged as a more proactive way for businesses to keep their systems, data, and networks protected against compromise.
Read more...
---
Turnstar opens an office in the UK
Turnstar Systems News Access Control & Identity Management
Turnstar Systems recently established an office in the Greater Manchester borough in the North East of England, as part of the company's ongoing expansion strategy.
Read more...
---
Enkulu Technologies to distribute Brazil's Control iD
News Access Control & Identity Management Products
Enkulu Technologies has been appointed as the first South African distributor of Control iD products; a Brazilian company offering a T&A range of solutions based on its range of biometric products.
Read more...
---
HID Technology Seminar
Technews Publishing HID Global News Access Control & Identity Management Products
HID Global's technology seminar introduced partners and distributors to the company's new Signo range of readers and highlighted the benefits and global growth of mobile access credentials.
Read more...
---
Celebrating a successful year
Gallagher Technews Publishing News Access Control & Identity Management Products
Gallagher Security hosted an end-of year event at the Steyn City Equestrian Centre in which it thanked its partners for another successful year and provided a glimpse into what the company will be releasing in 2023.
Read more...
---
Innovation and service, 37 years and counting
Technews Publishing Impro Technologies Access Control & Identity Management Integrated Solutions
Innovation, simplicity and trust underpin the nearly 40 years of success of local access control brand, Impro Technologies, which is still run as an independent entity despite being acquired by ASSA ABLOY in 2016.
Read more...
---
Improving safety and security
Gallagher Education (Industry) Access Control & Identity Management Integrated Solutions
Education facilities have more than enough to deal with when it comes to allocating budget. Security often seems to be the last item on the agenda but is more important than ever.
Read more...
---
SA banking sector chooses enterprise-grade ID verification
Financial (Industry) Access Control & Identity Management Integrated Solutions
In terms of the secure digital onboarding of customers, South Africa's major banks have made massive inroads by using remote facial authentication.
Read more...
---
The problem with biometrics
Technews Publishing Editor's Choice Access Control & Identity Management Integrated Solutions
We have come to rely heavily on biometrics for many aspects of access and identity management, especially in identity management where selfie authentication is accepted with confidence. Are we doing it right? Roger Grimes has his own take on the matter.
Read more...
---