printer friendly version
A finger on the estate's pulse
Residential Estate Security Handbook 2016 - Vol 2 Editor's Choice, CCTV, Surveillance & Remote Monitoring, Security Services & Risk Management, Residential Estate (Industry)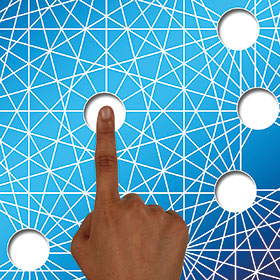 Residential estate living has become a way of life in South Africa, with more than 318 000 properties and 6000 gated communities and private estates on offer across the country.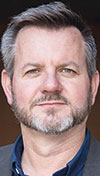 Tiaan Janse van Rensburg
Easily the biggest appeal of these estates is perceived safety and security, which is not surprising given a recent report from the Ministry of Police that claims robberies at residential properties have increased by more than 70% over the past decade.
But this perception can quickly become a dangerous misconception if estate managers, security managers and residents aren't aware of the blind spots in their estate management systems. These often crop up when managers start adopting a good enough attitude to their estate incidents: one camera out of 10 not working is good enough, or sending an email to report an attempted break-in without necessarily following it up is good enough.
Criminals feed off our blind spots and any weak links in the chain will quickly be exploited. No security system in the world is strong enough to keep out a determined criminal, so it's up to us to make sure we have the systems, processes and technologies in place to shift from a reactive mode of estate management to a truly proactive and progressive model.
A numbers game
One of the biggest challenges for most estate and security managers, however, is the sheer number of different systems and processes they typically need to manage in an average-sized South African residential estate. From electrified fencing to CCTV, access control and physical guard patrols, estate and security managers have their hands full balancing different systems with different processes.
For example, access control in many estates still relies on manual check-in books, while guard patrols are assigned by SMS, and CCTV cameras issue alerts which may or may not be logged by the CCTV remote monitoring operator. And that's just the security component – it doesn't take into account any other estate management duties such as public space and facilities management, lighting and gate maintenance, and surface maintenance, all of which contribute significantly to the overall quality of management, security and lifestyle on offer.
The result is a manager confronted by multiple, separate information silos, with little or no way of getting an overall view of the state of the different disciplines under his charge. This limits his ability to prioritise emergency incidents over general maintenance incidents, to quickly and easily check on the progress of repairs to critical infrastructure, or even confirm how many guards are active in different parts of the estate at any given time.
Integrated, customisable management
While many of today's high-tech security systems have their own proprietary software, managing estate security and maintenance holistically can still be both practical and affordable with the right integration tools. One example is the locally designed and distributed Incident Desk, a customisable platform that logs, alerts and reports on incidents from multiple sources as they happen, in real time, and displays the incidents spatially using built-in GPS mapping.
Incident Desk works on the principle that communication is key, and that every incident needs to be captured, prioritised, communicated, actioned and followed-up, irrespective of which system or department logs it. The ability to communicate in real time is also critical, so Incident Desk includes a smartphone app that can be used by managers, staff, service providers and residents to report on incidents as they happen or as they see them, regardless of where they are in the estate. It also integrates with a new South African-developed access control system, At The Gate, to automatically trigger alerts when a blacklisted or suspicious vehicle or driver checks in at the estate gate or boom.
Connect the silos
The importance of an integrated estate management and security system becomes even more apparent when we zoom out to the reality of today's residential estates, which are already morphing into much larger and more complex mixed-use zones. For managers working on these estates, and managers of companies with more than one estate under their supervision, a handful of disconnected information silos soon becomes a dozen or more systems they need to monitor and manage, making proactive management all but impossible.
An integrated management system therefore needs to scale up from single estates to multiple mixed-use zones, and to make it easier to share information between neighbouring estates and zones. Incident Desk, by example, can scale up from managing a single room in a single building to managing entire cities.
It's limited only by the number of people assigned to work with it, and given the proper access tools to use it. This diversity of use can already be seen in prominent mixed-used zones like Century City in Cape Town and Dainfern in Johannesburg, and in the management of multiple city districts in Cape Town by global security firm Securitas.
Incident Desk also includes a number of analysis tools such as heat maps and crime timeline analyses that help multi-estate and service providers better apply their resources to critical locations at the most effective time.
Back on the ground, it's important to keep the primary focus on better management outcomes in mind whenever we talk about any new systems or technologies. However accessible and cost-effective it has now become to deploy an integrated management system like Incident Desk for your own estate, keep in mind that eliminating blind spots is ultimately the responsibility of every stakeholder associated with the estate, from residents to ground staff to security and estate managers.
Proactive estate and security management begins and ends with the people who have a vested interest in maintaining and improving their collective lifestyles, and an integrated management system is just the first of many important steps in the right direction.
For more information contact Tiaan Janse van Rensburg, Solution House Software, +27 (0)82 565 8081, tiaan@solutionhouse.co.za
Further reading:
Axis gives a brighter future for children
Issue 1 2020, Axis Communications SA , Editor's Choice
Fully networked camera solution provides visibility and accountability, letting orphanage focus on what's important – its children.
Read more...
---
SFP Security & Fire becomes ISF SFP
Issue 1 2020, ISF SFP , Editor's Choice
SFP Security & Fire was sold to ISF in 2019, becoming ISF SFP and attaining Level-1 BEE status.
Read more...
---
Janu-worry or Twenty-Plenty?
Issue 1 2020 , Editor's Choice
If the available security spend right now is somewhere between limited and non-existent, here are just a few suggestions.
Read more...
---
CCTV surveillance needs are critical in defining types of camera deployment
Issue 1 2020, Leaderware , Editor's Choice
Cameras by themselves do not reduce crime; they need to be implemented as part of a considered strategy of crime prevention and detection.
Read more...
---
Trends 2020
Issue 1 2020, Technews Publishing , Editor's Choice
Hi-Tech Security Solutions asked a few people from diverse companies to join us in a round-table discussion about what they expect to see happening in their environments in the coming year.
Read more...
---
Seven key trends for 2020
Issue 1 2020, Hikvision South Africa , Editor's Choice
Hikvision looks at a few trends that will affect the security industry in 2020 and beyond.
Read more...
---
Hundreds of millions to reskill
Issue 1 2020 , Editor's Choice
By 2022 alone, 75 million jobs will probably be displaced across 20 major economies, while 133 million new ones will spring up in industries that are only just gaining traction.
Read more...
---
Slow and steady wins the access race
Issue 1 2020, ZKTeco, Technews Publishing , Editor's Choice, Commercial (Industry)
The commercial sector is slow in migrating to new access control technologies, with the majority of companies remaining with card and fingerprint solutions.
Read more...
---
Client property access integrity
Issue 1 2020 , Editor's Choice
Blind or unquestioned trust is something that we all seem to willingly and unconditionally give our security service providers and their reaction officers.
Read more...
---
From physical security to cybersecurity
Access & Identity Management Handbook 2020, Genetec , Cyber Security, Security Services & Risk Management
Genetec discusses the security-of-security concept as a means to protect cameras, door controllers and other physical security devices and systems against cybercriminal activity.
Read more...
---